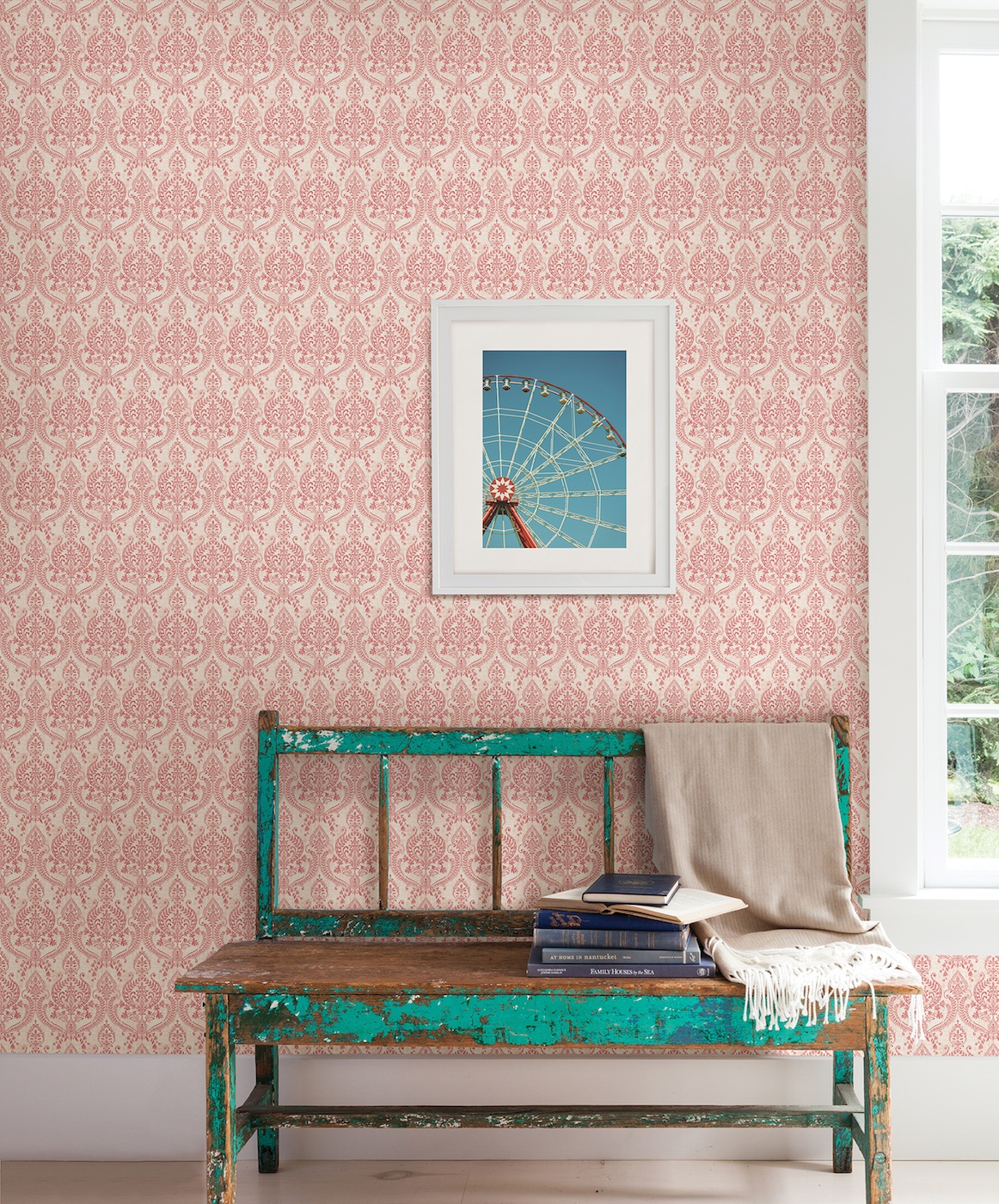 Start Your Home Makeover Today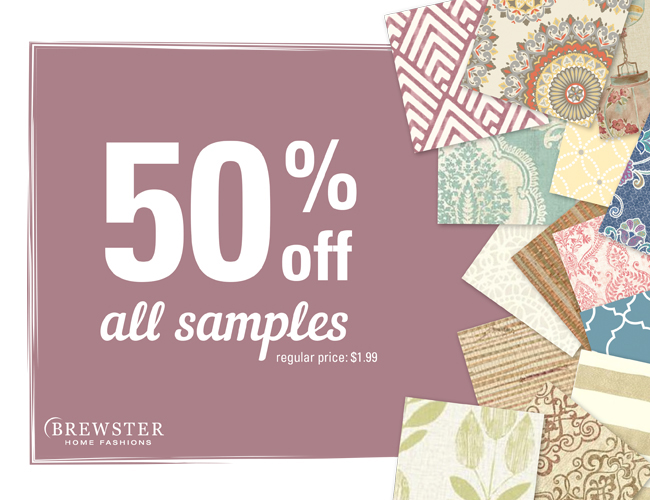 If you've been thinking about refreshing your home, now is the time to do it! For a limited time only we are offering all wallpaper samples (subject to stock availability) for just $.99, half off their regular price! So why should you order samples?
#1 Make sure the colors match in your room
Although this beautiful red damask looks stunning on this wall, will this bright hue work just as well in your space? Depending on the number of windows, doors and light filtering through your room, you want to double check that the color of the wallpaper will be seen as it is truly meant to.
#2 See the texture up close
When it comes to textured wallpaper, it is especially important to order samples. You may be able to get a general idea of what the pattern entails online but to really appreciate the intricate detail and fabulous printing techniques, you really need to see the design in person.
#3 Make sure the wallpaper fits with your decor
This whimsical Jacobean floral looks picture perfect paired with a turquoise velvet couch and small gallery wall, however will it fit just as well in your room? Order a sample to find out!
#4 See the pattern in full scale
It's hard to get an idea of how small or how large the pattern actually is online, however with an 8″ x 10″ sample, you can hold it up against your wall and see the pattern in full scale to determine if it's to busy or just right.
#5 Feel 100% confident before you order
Above all, ordering samples allows you to feel 100% confident when going into your project that the wallpaper you chose is beyond a doubt the best fit for you.