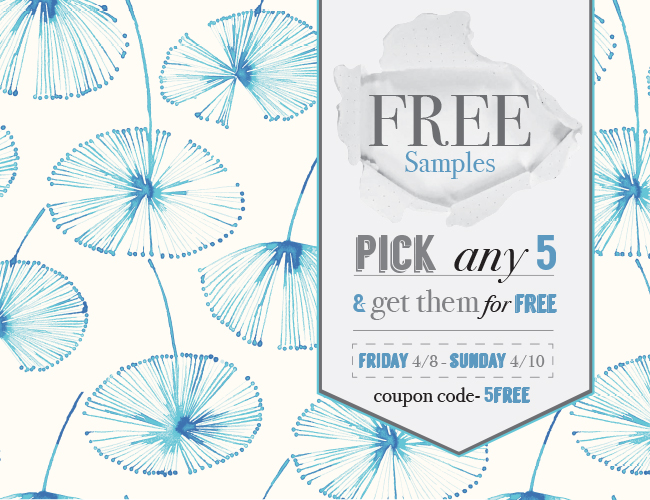 Enjoy up to 5 Samples Absolutely Free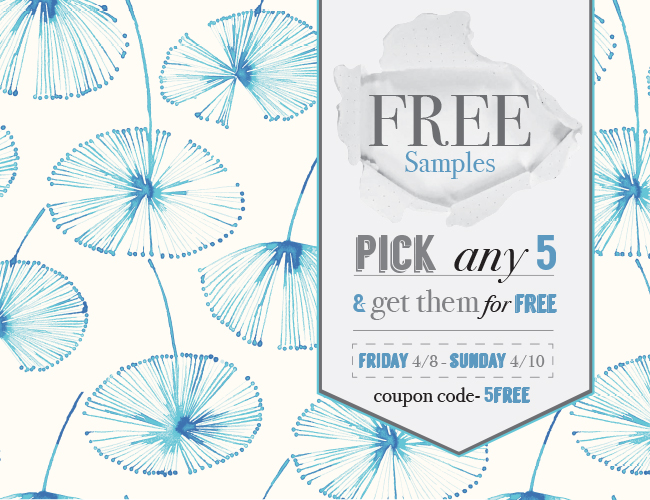 We've never had a sale quite like this one! This weekend we are offering everyone the chance to purchase up to 5 free wallpaper samples! Just in time for those Spring redecorating projects, this special sale will help you tackle them head on.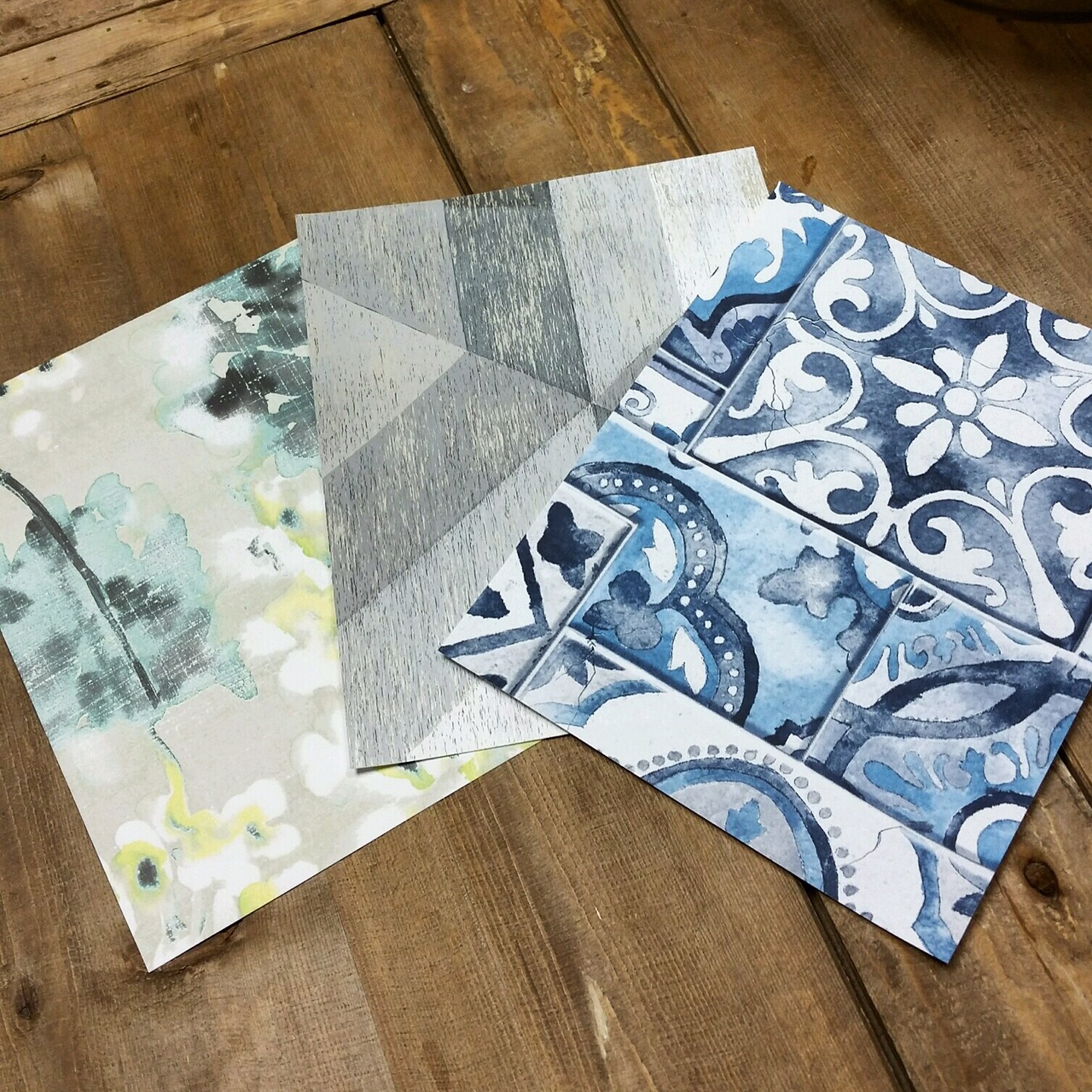 We know the anxiety that goes into picking the right wallpaper, that's why we stress the importance of purchasing a sample beforehand so that you can be 100% sure of the exact color and detail. You may also be in between patterns and not sure if stripes rather than a botanical print would go better in your room but without seeing the pattern firsthand, you can't be sure.
Now with this oh so fabulous sale, if you're in between wallpapers or just unsure if the color will match the rest of your room, you can now put your mind at ease knowing that you picked the perfect one. We hope that everyone has a wonderful weekend and don't forget, the sample sale ends Sunday April, 10, 2016 @11:59pm EST.