Hearing 'farmhouse decor' instantly conjures up visions of shiplap, natural wood tones, neutral hues, and black accents. The style is so synonymous, it's hard to imagine it any other way.
Yet farmhouse decor has and continues to evolve. Even more surprising? Modern farmhouse styling has, by and large, circled back to its origin.
The Birth of Farmhouse
While modern farmhouse enthusiasts likely cite 'Fixer Upper' as their inspiration, farmhouse style traces its origins back to 16th century Europe. Back then, farmhouse living was less about aesthetics and all about practicality. In fact, design considerations had little to no influence on farmhouse's origin.
The materials that have become synonymous with farmhouse decor– particularly stone and wood – were readily available from clearing fields. The streamlined and kitchen-centric floorplans allowed weary farmers to make the most of their time indoors, cooking hearty meals and resting after their labors. Despite the emphasis on necessity and convenience, early farmhouses nonetheless were inviting and comfortable spaces.
Later, the Industrial Revolution would transform both farming and the farmhouse aesthetic. The introduction of new building materials, new ideas, and new machinery made farm life much easier. This led to more time indoors and a greater investment in interior comforts. Practicality remained a priority, but visual appeal also came into play. Furniture began featuring embellishments and fabrics were chosen for their beauty as well as their sturdiness.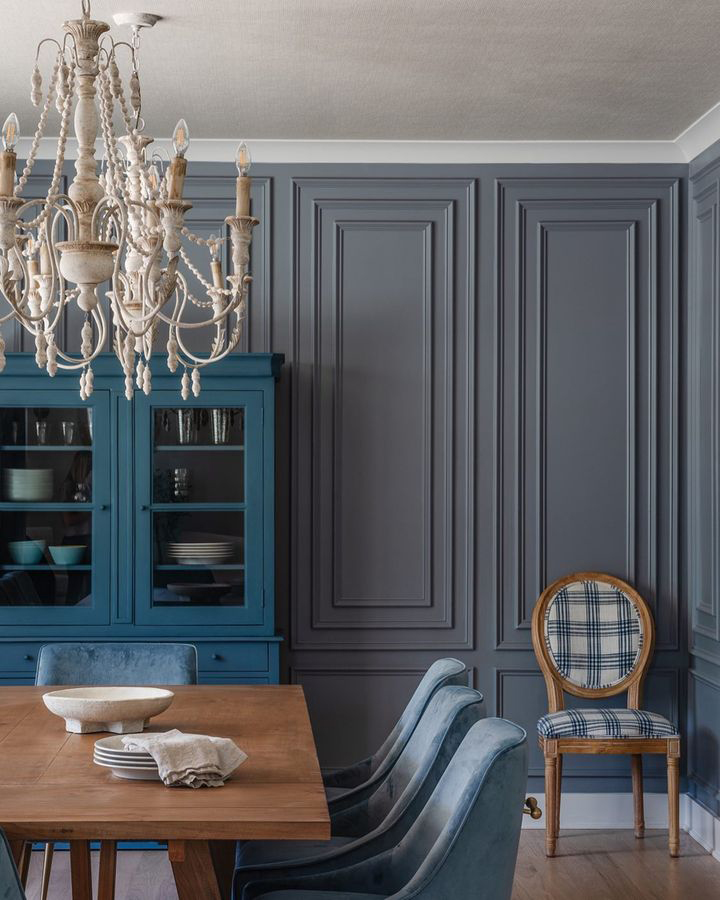 Ironically, it is mainstream popularity during the late 1900s that transformed farmhouse decor for the worse. No longer tethered to the land, farmhouse decor became kitsch: all stereotypical symbolism with none of its simple and soulful common-sense. In many ways, farmhouse décor's revitalization via 'Fixer Upper' was the beginning of the style returning to its roots.
Modern Farmhouse Decor
When 'Fixer Upper' reintroduced farmhouse décor, its styling was modern yet familiar. Many of the hallmarks of today's farmhouse musts – shiplap, exposed wood beams, neutral hues, and antique touches – were prevalent in the Gaines' stylings and in historical precedent. However, Gaines' introduction of industrial accents made farmhouse decor approachable for both rural and urban living.
With farmhouse decor pared back to its original spirit, the next evolution is personalization. Despite the bumps in the road, farmhouse style's staying power is owed to its versatility born from simplicity. This practical foundation allows for endless style infusions, like a hint of bohemian flair or powerful pops of color. The future of farmhouse is filled with possibility – and we're looking forward to seeing its many iterations!
Are you a fan of farmhouse décor? We want to hear – and see! – your personal take on this classic style. Tag @brewsterhome in your farmhouse makeovers for a chance to be featured on our IG page!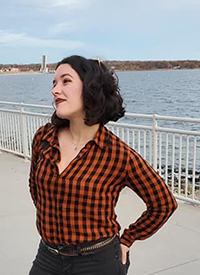 A design enthusiast thrilled to be decorating her first & forever home, Jen covers all things interiors with a special emphasis on strategies for developing beautifully simple and simply beautiful style. When not mentally curating her dream home, she can be found honing her submissions skills in Brazilian Jiu-Jitsu and Krav Maga.