Even though summer isn't officially over yet, designers and influencers are already looking ahead to what will be trending in the coming months. And right on schedule, BEHR just released their 2019 color of the year: Blueprint.
Described as, "An honest, approachable color that conjures up the blueprints builders rely on to bring architectural designs to life," this soothing blue hue is both sophisticated and approachable. Softer than navy and with grey undertones, Blueprint is easy to use in any home and room.
When talking about this year's color choice, Eirka Woelfel, a BEHR color expert, told Apartment Therapy, "When we saw Blueprint, we knew we found the sweet spot. It's refined, there's a complexity to it and it's very, very versatile."
Inspired by this dreamy paint, these wallpapers are also perfect for adding a comforting and timeless touch to interiors. These designs' intriguing patterns and slate blue colors call upon, and embody, the beauty of the natural world around us. Whether you're looking to create a stunning feature wall or just want to freshen up your home, these wallpapers will transform rooms into spaces of serenity with their dazzling prints and soothing hues.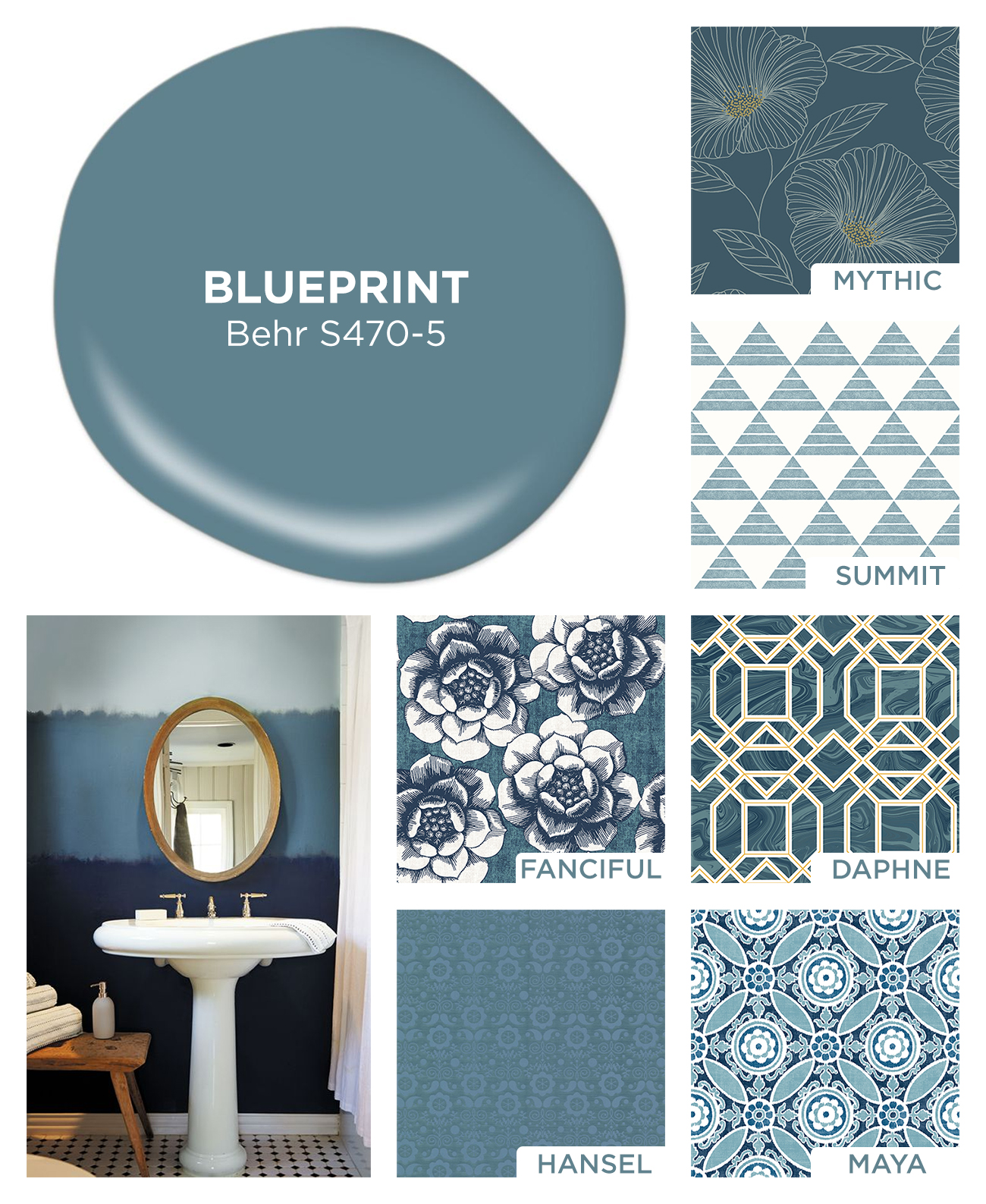 Inspired by Blueprint, but prefer patterns to solids? Get the look with same-hued wallpaper: Mythic Floral | Summit Geometric | Fanciful Floral | Daphne Marble Trellis | Hansel Scandinavian Floral | Maya Medallion