Ah, home sweet home! There's nothing quite like coming back from a busy day, kicking off your shoes, and finally getting to unwind!
While simply sinking into your couch can be heaven – especially after a LONG day – your decorating choices can further amplify your sense of peace and relaxation. So without further ado, here are our top recommendations for creating a more relaxing home through interior design!
The Benefits of Biophilic Design
It's no secret that nature has a huge influence on our well-being: just look at the boom (or should we say, bloom) in houseplants over the past few years. The benefits of nature, however, aren't tied solely to living greenery.
Incorporating nature motifs and organic materials into your home can also seriously increase your sense of well-being. This includes bringing in earthy hues, organic textures, and patterns rooted in the outside world for the ultimate relaxing home design.
Take, for instance, this half-bath in perpetual bloom. By wrapping the walls in this gorgeous, garden-inspired wallpaper, the homeowner enjoys an eternal slice of summer! The rich blue of the wainscoting not only coordinates with the wallpaper, but further evokes the feeling of a cloudless summer's day. Soft silver fixtures and a sprinkling of live plants complete this serene space.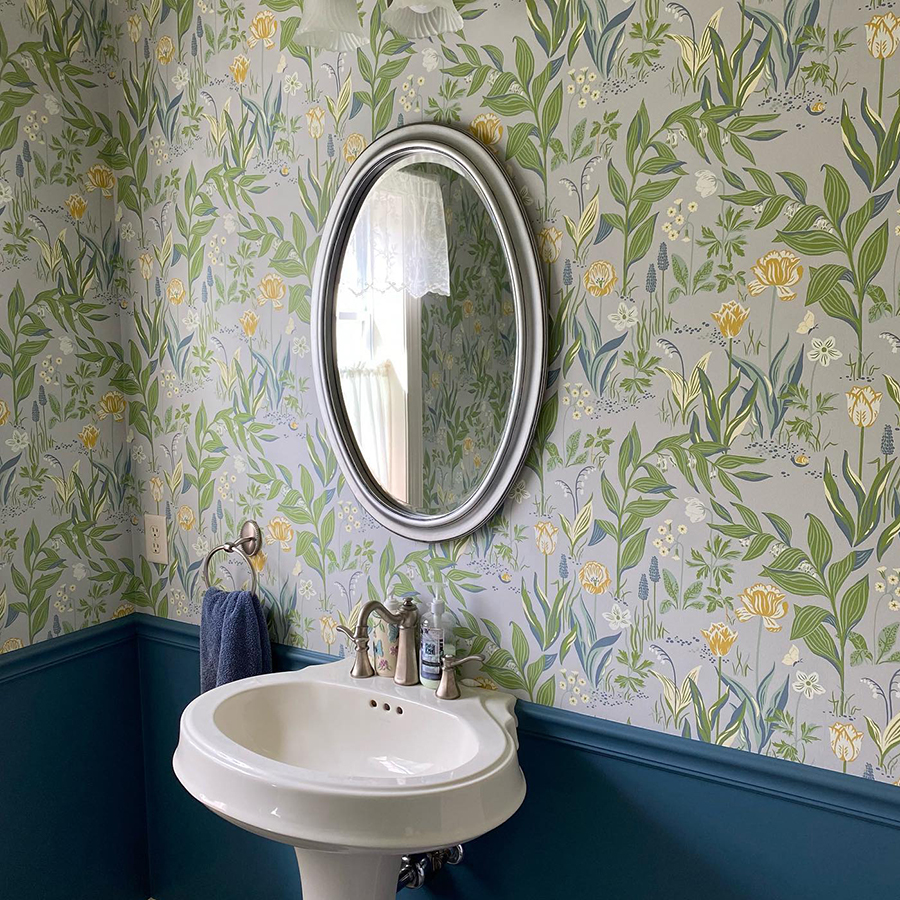 This bathroom by Lauren Roman Interior Design takes a similar approach but features a restricted palette of cool sage and white. The effect is one of spa-like tranquility that will reset your mood for the day ahead.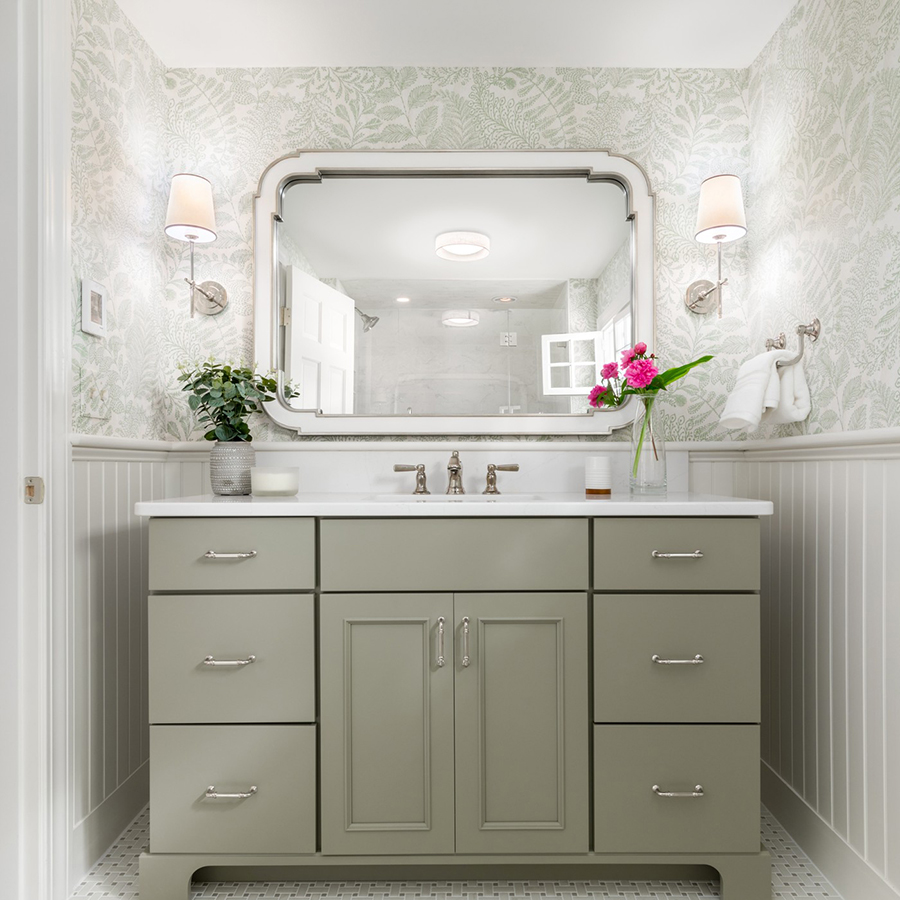 For more subtle calls to nature, check out Ariel Okin's luxurious bedroom retreat. The tone for this soothing space is set by its delicate faux grasscloth wallpaper. The organic texture deepens the room's sense of relaxation; its airy blend of white, blues and greens are echoed throughout.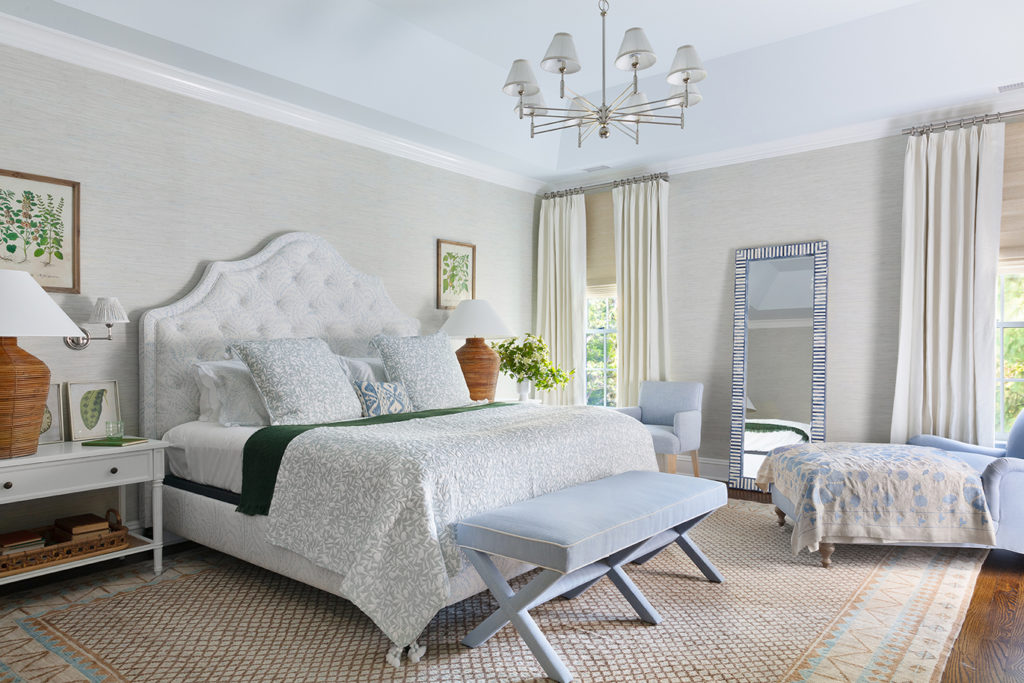 A variety of blue and white botanical linens on the bed, highlighted with a rich green quilt, add subtle complexity to the space. More obvious natural callouts, like the botanical illustrations framing each nightstand and the table lamps woven out of bamboo, round out this truly chic oasis.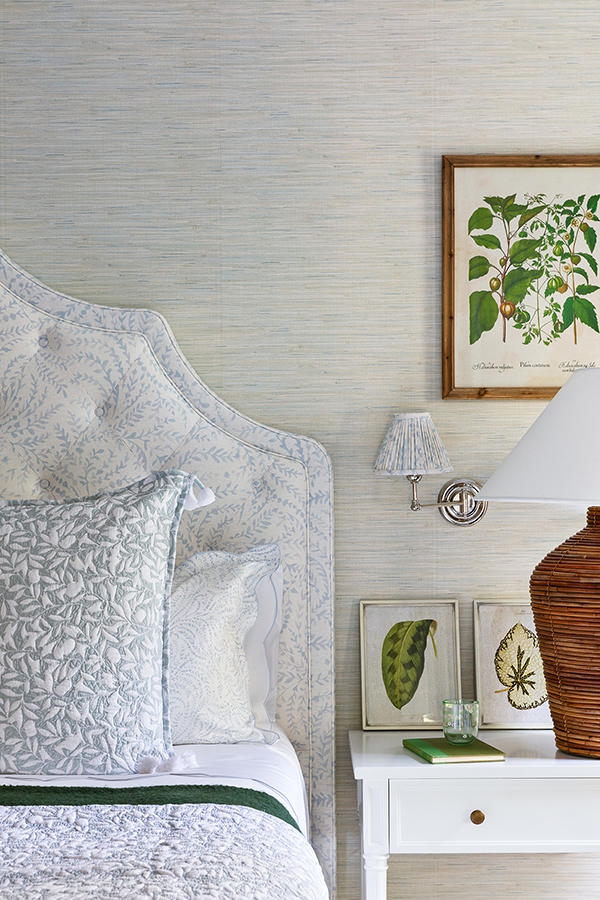 Relaxing Home Must-Haves: Textures and Textiles
Another technique key to creating a relaxing home? Incorporating lots of textural layers, especially textiles. Not only does the subtle dimension add interest and warmth to a space, but both texture and fabric bring a softness – both visual and tactile – that encourages you to linger and unwind.
To create the perfect 'big boy room' to support both playtime and bedtime, Mercedes McGee opted for classic hues and textures. The soft blues and greys throughout will age wonderfully alongside her son, while a cheerful yellow quilt adds that youthful energy. Timeless plaid wallpaper highlights the bed and brings simple and inviting interest to the room. Layering it with other simple patterns, like polka dots and crosses, adds both complexity and coziness to this darling boy's room.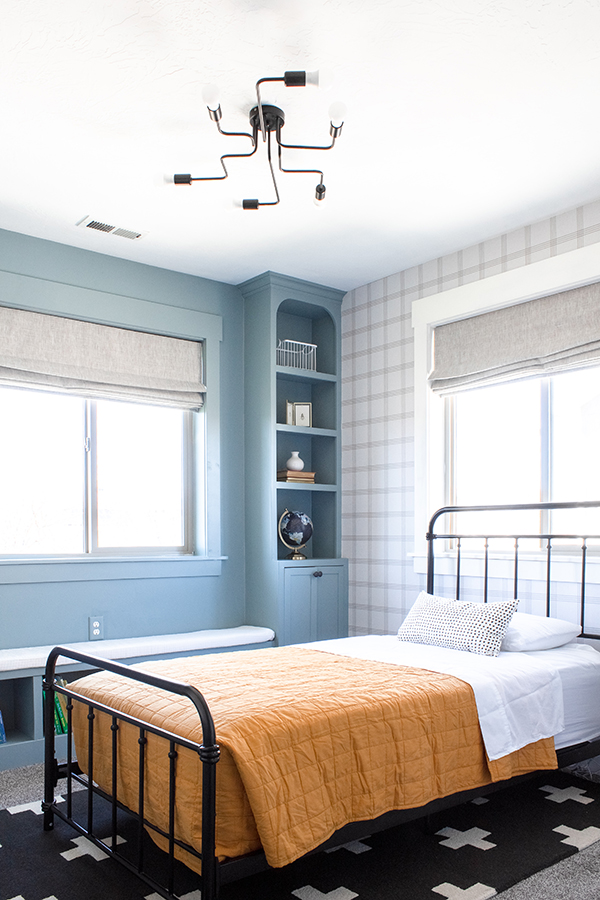 It doesn't get much homier or cozier than Suzannah Stanley's gorgeous, English country-inspired bathroom! A warm mix of finishes and layers of classic patterns fills the space with inviting, historic charm.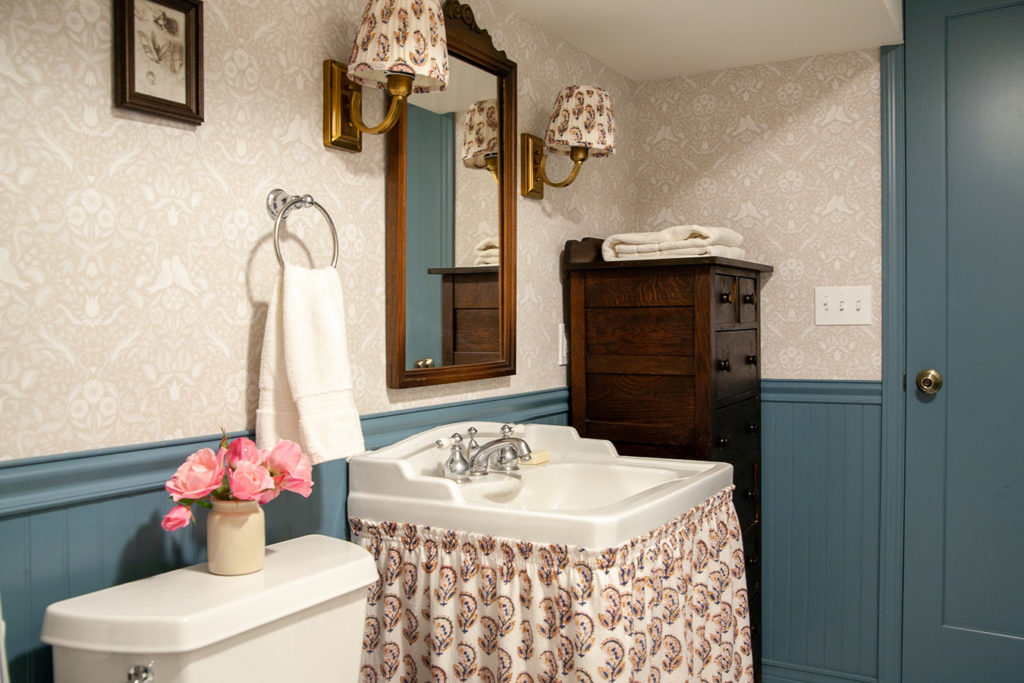 The bottom half of the walls are wrapped in beadboard painted Sherwin-Williams Refuge, while the upper half sports the delicate neutral hues of this sweet, country-kitsch wallpaper. The fabrics of the shower curtain and coordinating sink skirt and lampshades continues the color story while adding embellishment. To finish the look off, a playful mix of brass, chrome, and wood adds to the sense of history and warmth.
Ready to amp up the 'ahhhh' factor of your home? Head to our website to find the perfect print to set the tone of your dream relaxing home; be sure to follow us on Instagram and Pinterest for more inspiration as well!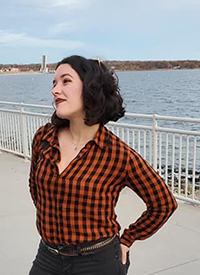 A design enthusiast thrilled to be decorating her first & forever home, Jen covers all things interiors with a special emphasis on strategies for developing beautifully simple and simply beautiful style. When not mentally curating her dream home, she can be found honing her submissions skills in Brazilian Jiu-Jitsu and Krav Maga.