Coastal design is popular for its timelessness and breezy, elegant coziness. From the comforting color palette of neutrals and soft washes of colors, to the variety of textures and materials, the beauty of a seaside abode – or at least seaside styling! – is that it's soothing, refreshing, and just downright pretty.
Beachy Blues and Sandy Hues
There's nothing like the simple, serene beauty of ocean hues. Blue and green set a peaceful, relaxing tone on their own; paired with neutrals and whites, this palette is perfect for creating a classic coastal design.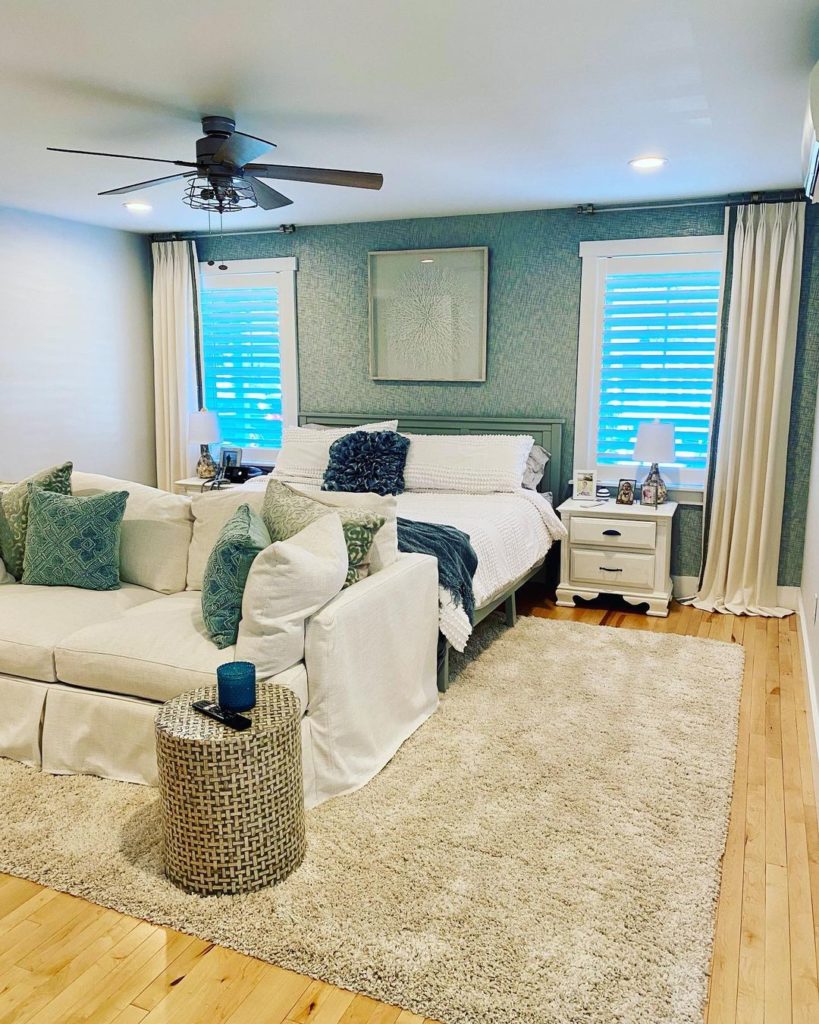 This gorgeous bedroom showcases a seaside color palette complete with light blue textured wallpaper, beige accents, cane, and light wood décor. This room is just the right amount of relaxing, refreshing, and refined; and not to mention, it's perfect for a Charlestown, Rhode Island abode.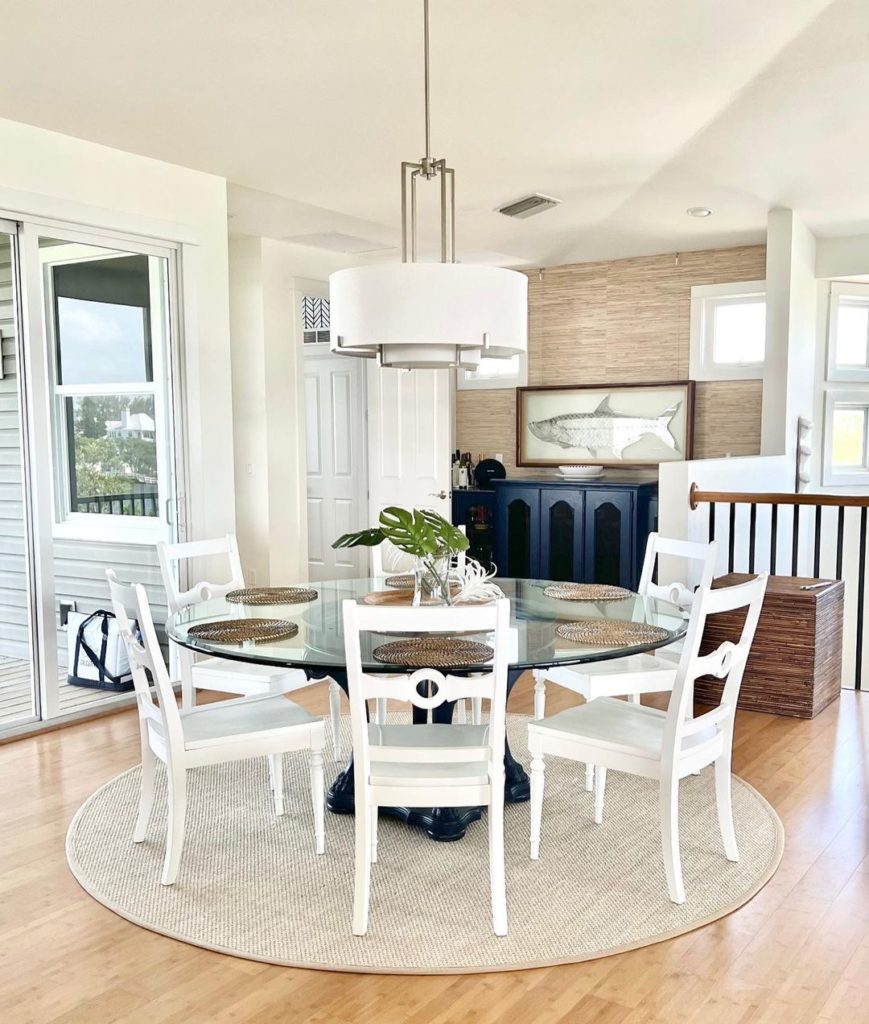 This comfy dining room setup is the perfect place to spend some family time after a day by the water! Open, airy, and fresh, this color palette of brown, white, and sandy beige hues is complimented beautifully with lots of natural textures. The Faraji Faux Grasscloth accent wall adorned with nautical wall art flawlessly tied this space together!
Textural Variety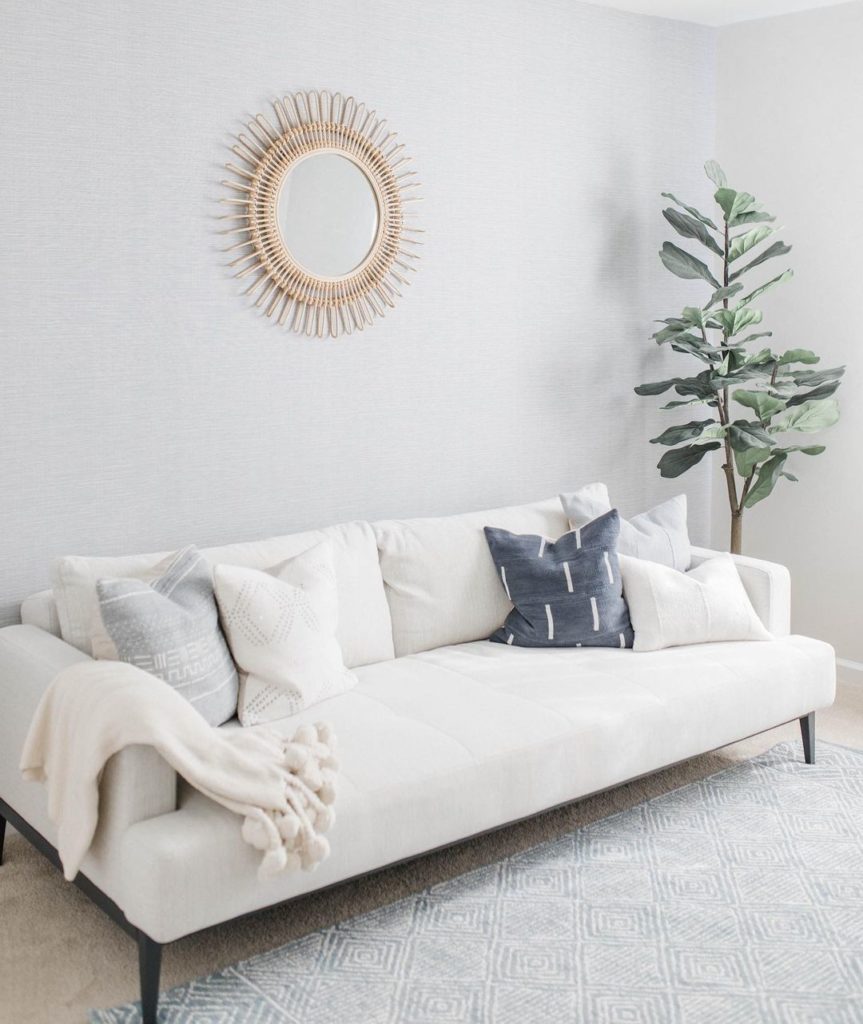 Light blues, greens, and whites wash across this living room to create a laid-back and cozy vibe. Cushy pillows and plush throws meet gentle texture in the faux grasscloth wallpaper. Soft as sand, this look amps up the comfort of your home.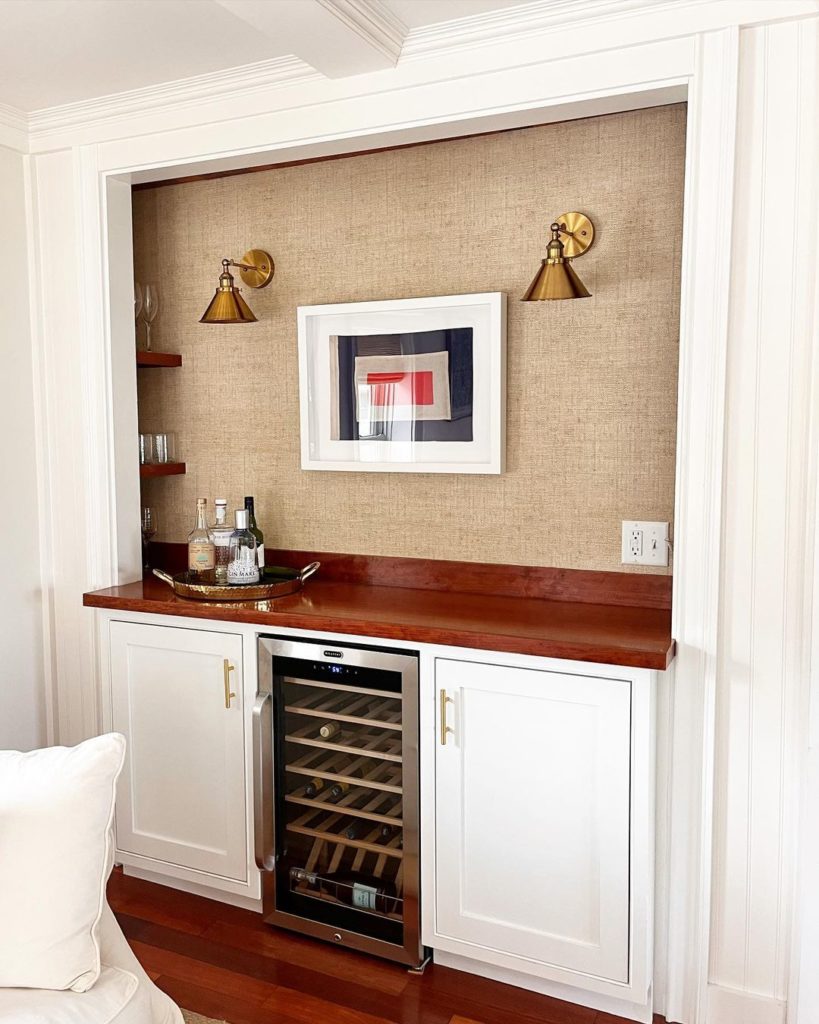 Sip in style! This mini bar features sandy brown textured wallpaper, varnished wood counters, and bright white cabinetry. Brass fixtures and a framed nautical flag bring the space a yacht-like vibe.
Dress It Up or Keep It Casual
This cozy bedroom has all the coastal boho elements in perfect combination to create a laidback place to unwind and relax. The blue shibori wallpaper offers an elevated take on tie-die, perfectly balancing free-spirited design with polished sophistication. Paired with rattan baskets, light wood furnishings, and some texturally diverse accents, this color palette ebbs and flows together effortlessly.
For a more formal feel, keep the contrast bold, crisp, and simple.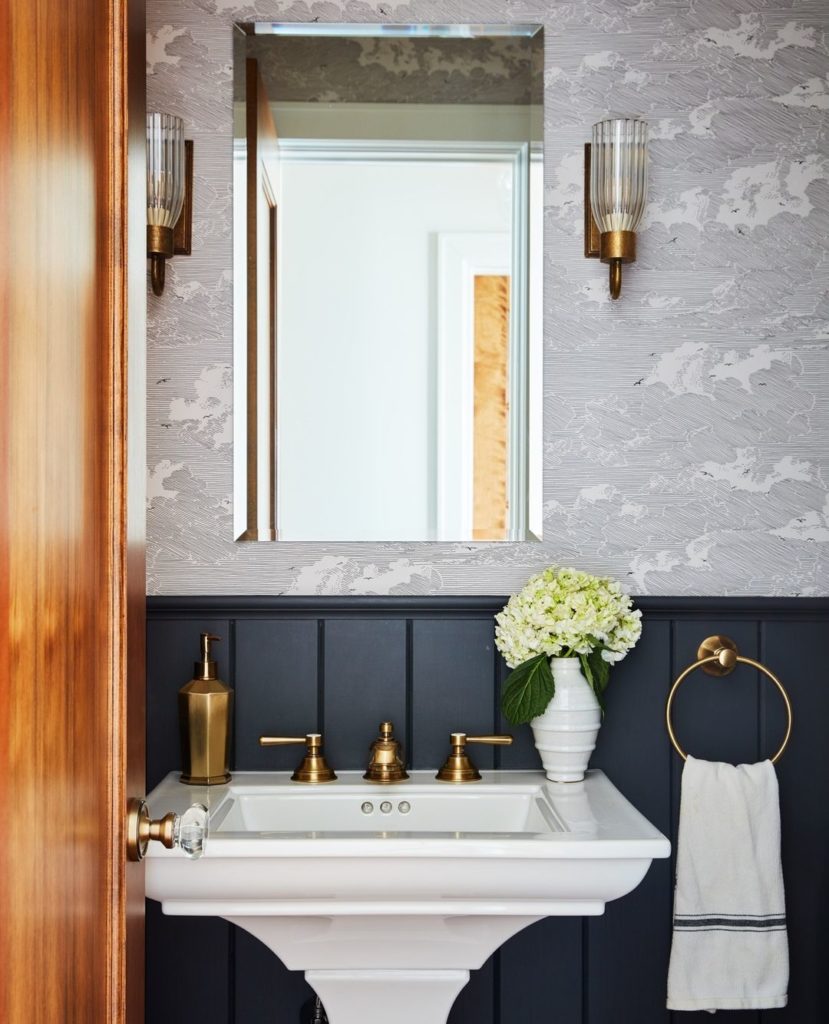 Bold navy millwork creates a horizon for this graphic cloud wallpaper spotted with seabirds. Brass fixtures add an elegant touch to the space, while fresh hydrangeas bring the beauty of New England summers to the space.
Modern coastal design offers a perfect blend of versatility and timelessness; the classic palette can be utilized in so many ways and complement a wide variety of design tastes. If this post inspired you to create your own perfect coastal styling, be sure to tag @brewsterhome in your project reveals! And if your perfect coastal design features wallpaper, then visit our website to find your perfect wallpaper accent!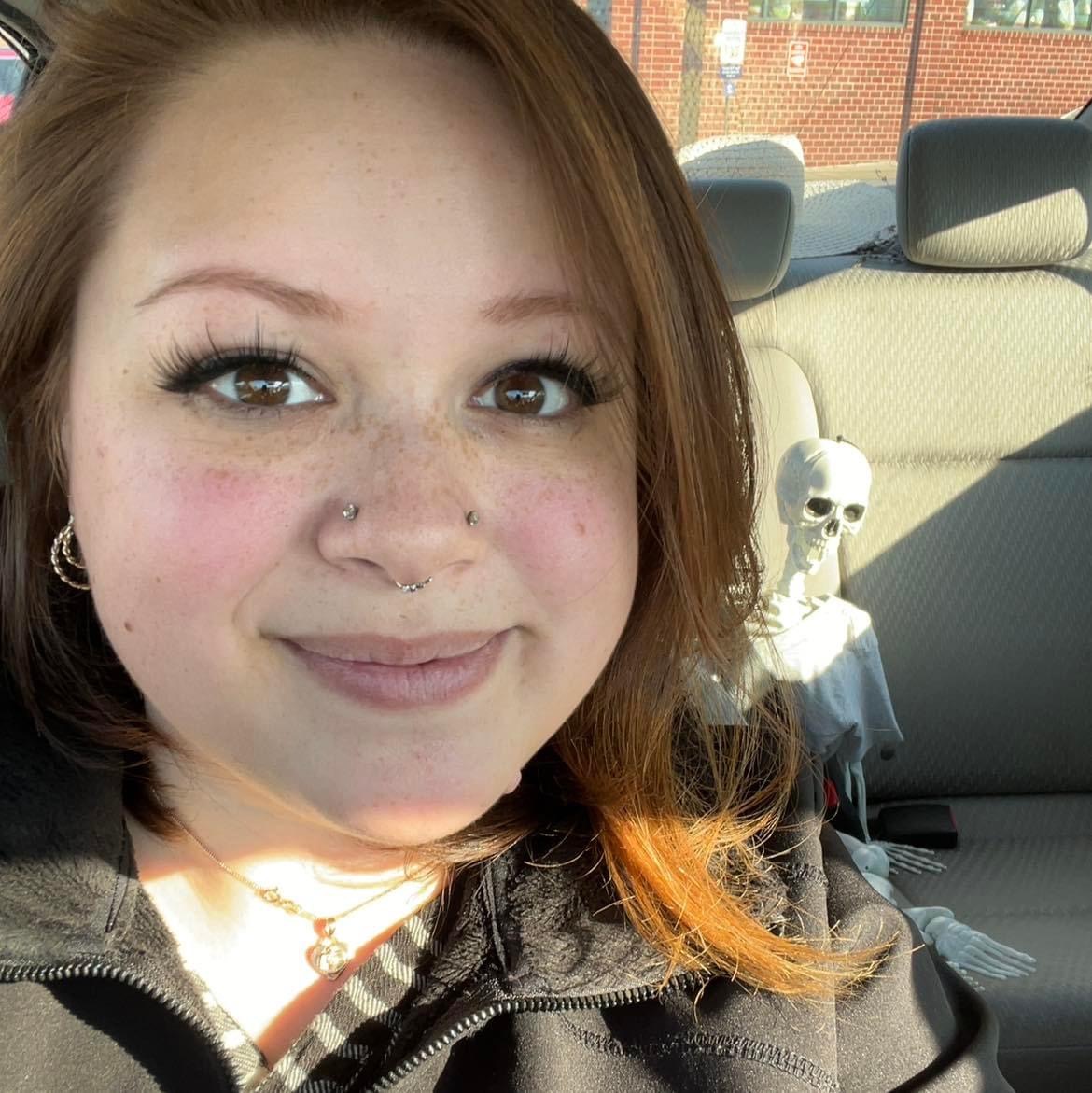 Hannah is the Marketing Communications Coordinator for Brewster Home Fashions. A dedicated design enthusiast with a passion for creating, her drive to bring ideas to reality never runs dry. In her free time, you will find her painting, arranging flowers, or curating décor ideas for her dream bohemian-styled home. Connect with Hannah through our social channels or here on LinkedIn!