The Grecians knew what they were doing when it came to designing with their intricately carved pillars, marble busts, and rich terracotta and cerulean blue accents. In 2022, we are seeing renewed interest in these design motifs that are simple, regal, and seemingly effortless.
From textural prints reminiscent of clay, stone, and marble to richly pigmented hues, we have wallcoverings tailored perfectly to the increasingly popular Hellenistic design trend.
Tonal Richness: Terracotta and Cerulean
The cool blue hues of the Santorini hills are one of the central features of Greece and make for stunning design inspiration! Blue is always a popular color in design, and when paired with crisp whites, metallic accents, pops of terracotta or earthy browns, and lots of natural light, this look is as refreshing as the Mediterranean Sea breeze.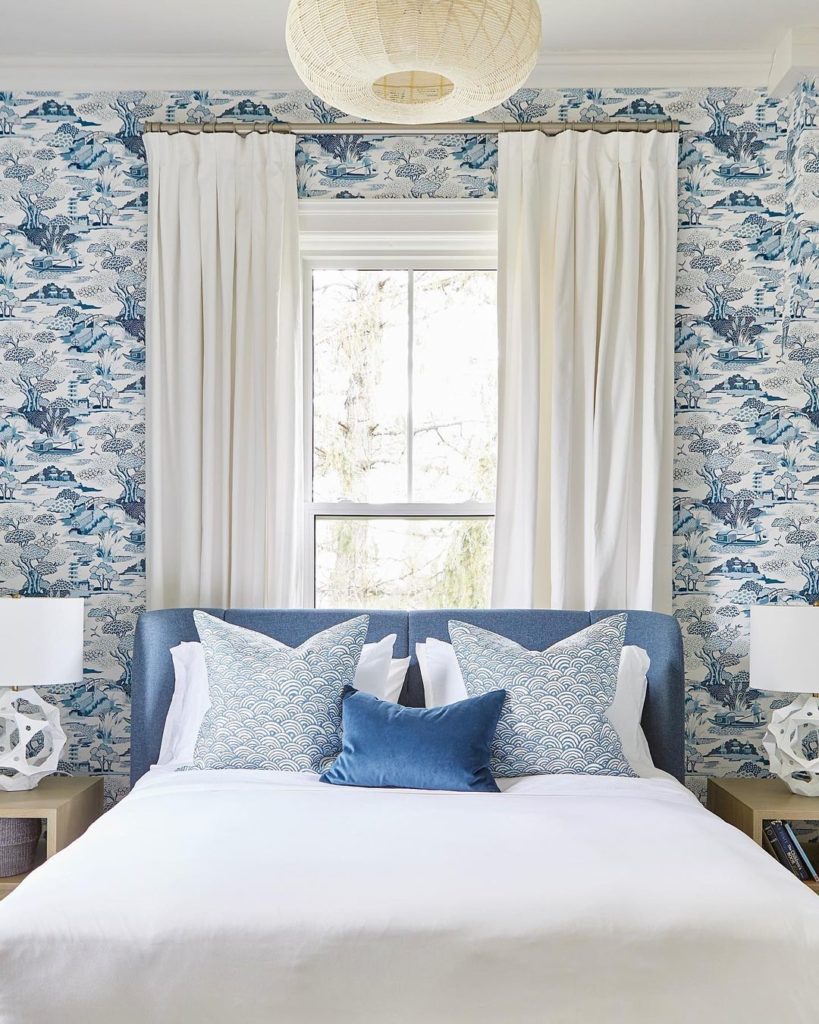 Sarah styled this beautiful bedroom in a gorgeous, monochromatic blue color scheme. From the blue tones in the chic toile wallpaper to the bed linens adorned with wave patterns and luxurious textures and the silken relief of the white drapes, this space gives all the Santorini coastal vibes.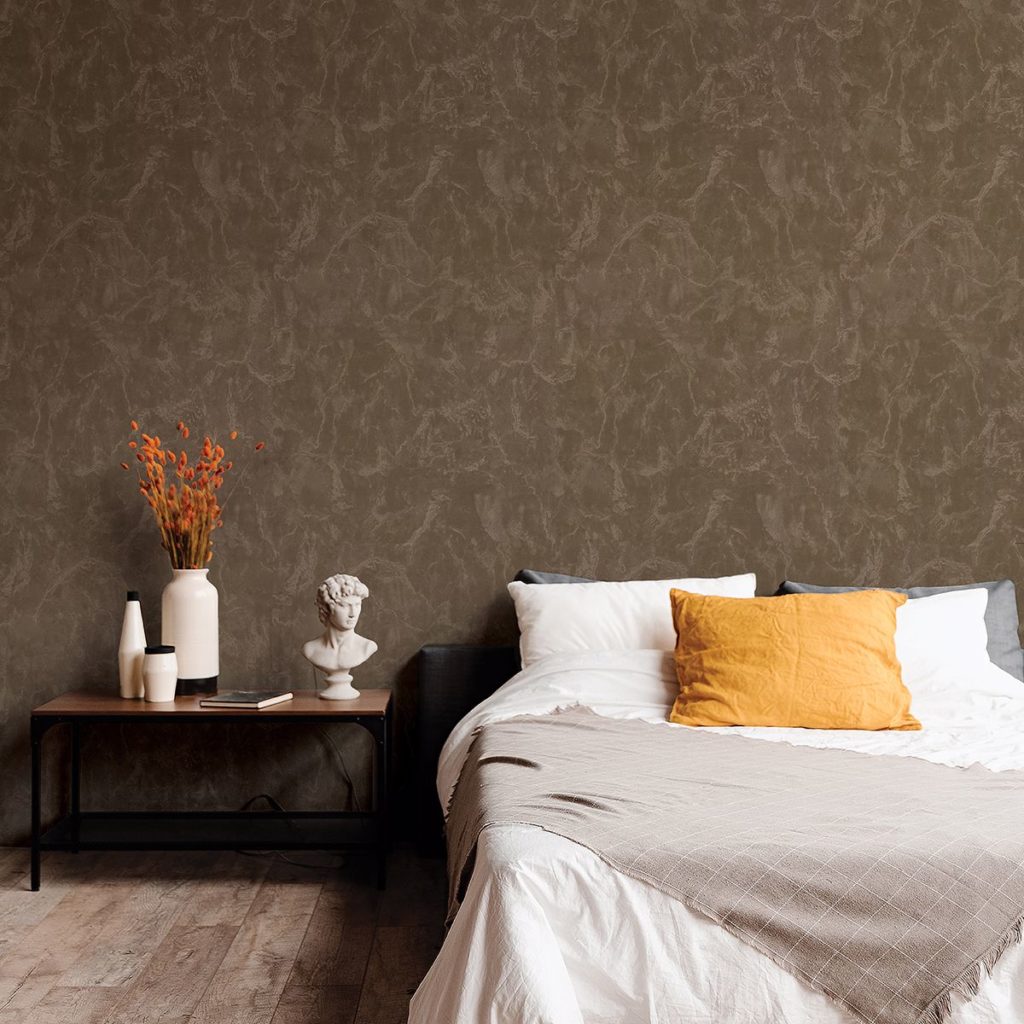 The rich chocolatey hue of this marble wallpaper paired with terracotta accents – and even a marble bust – gives a cozy but regal feel to this bedroom. The decadent tones in this space are oh so swoon-worthy.
Geometrics Galore: Keys and Waves
It wouldn't be Hellenistic design without the simple yet gorgeous geometrics found in Ancient Greek artwork: keys, waves, and scalloped edges being the most well-known and beloved Grecian motifs.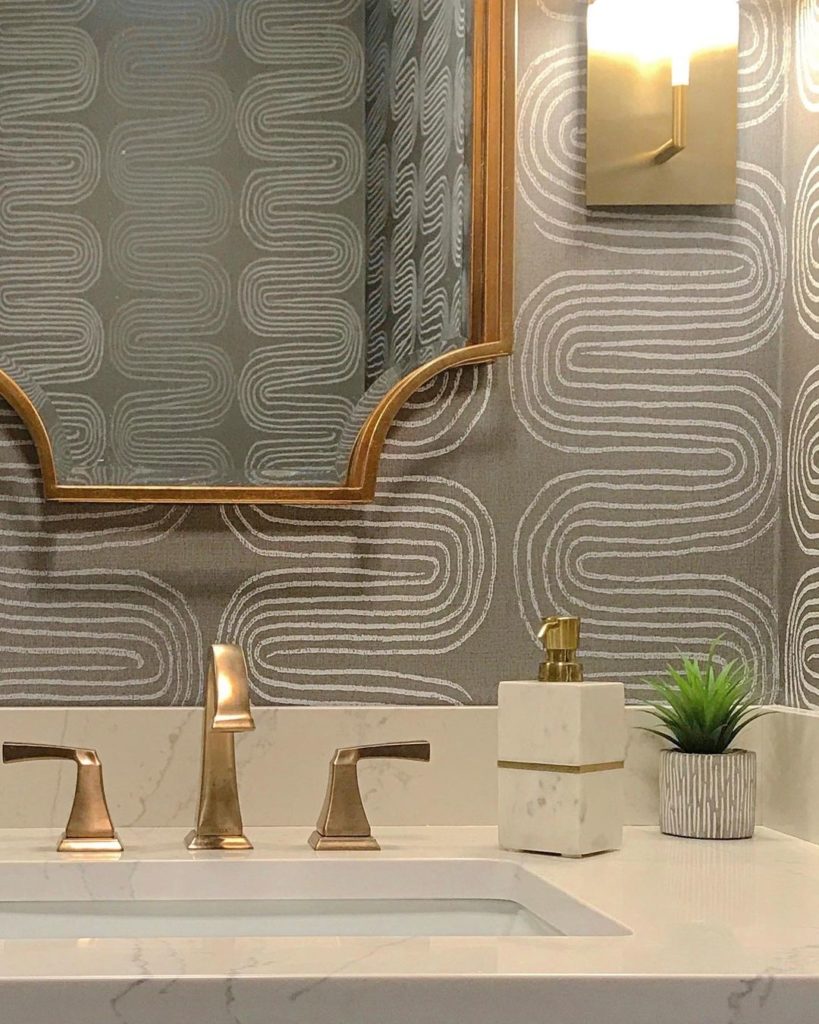 Christine's powder room using this Zephyr geometric wallpaper, paired with gold fixtures and marble countertops, boasts the beauty of the Greek deities: clean and refined, yet bold. This space is an excellent example of how ancient inspirations can be modernized, making Hellenistic style new and approachable for a wider audience!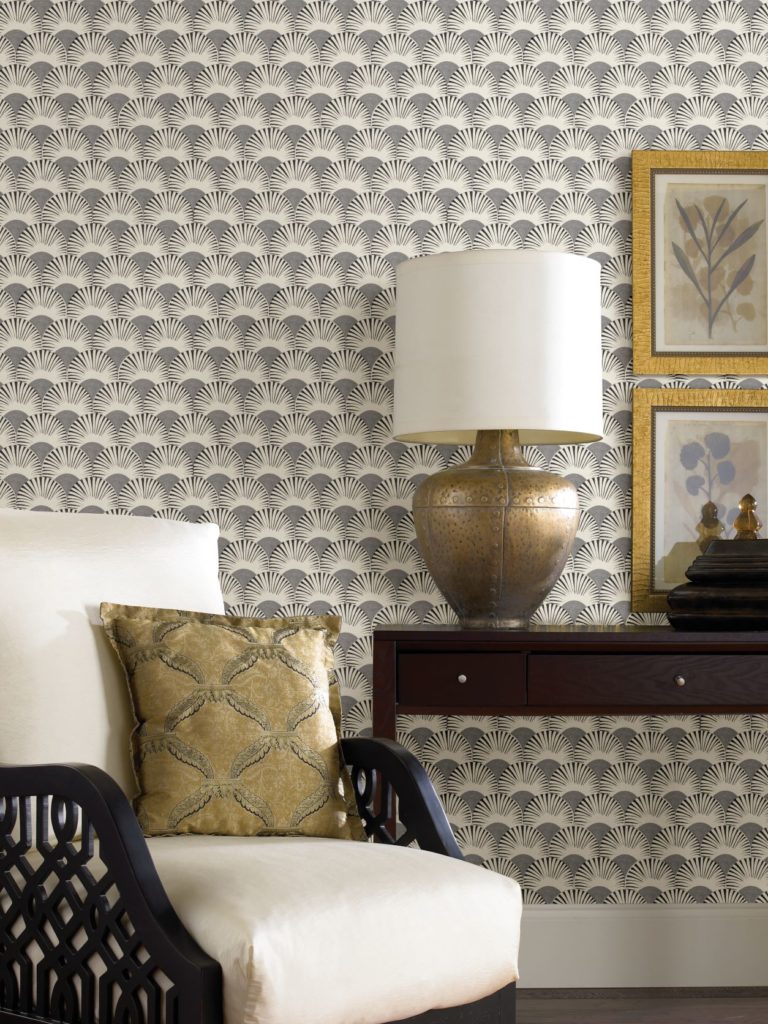 This Fan Ogee wallpaper boasts delightful, scalloped shapes that are the perfect canvas for a pop of color – perhaps a bold metallic lamp or terracotta accent. How could you not feel like a goddess in this sitting area?
Textural Traditions
Incorporating a textured wallcovering into Hellenistic styling is a must; the simple yet dimensional addition makes an excellent backdrop for all your other design accents.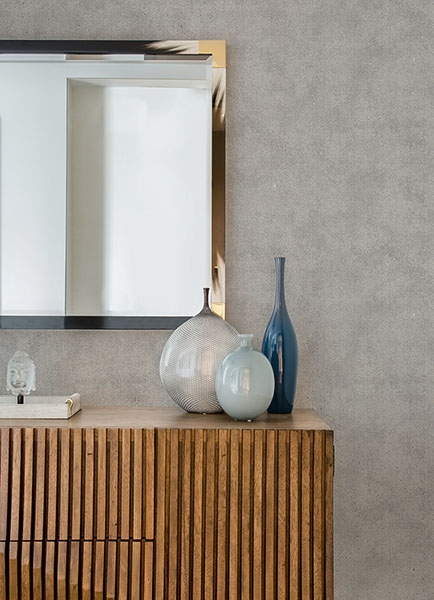 Paired with a variety of colorful vases and metal accents, this stone-like print brings the grace and beauty of an ancient landmark to your home. The delicate, metal flecks embedded in this wallpaper adds bonus dimension and subtle, modern flair.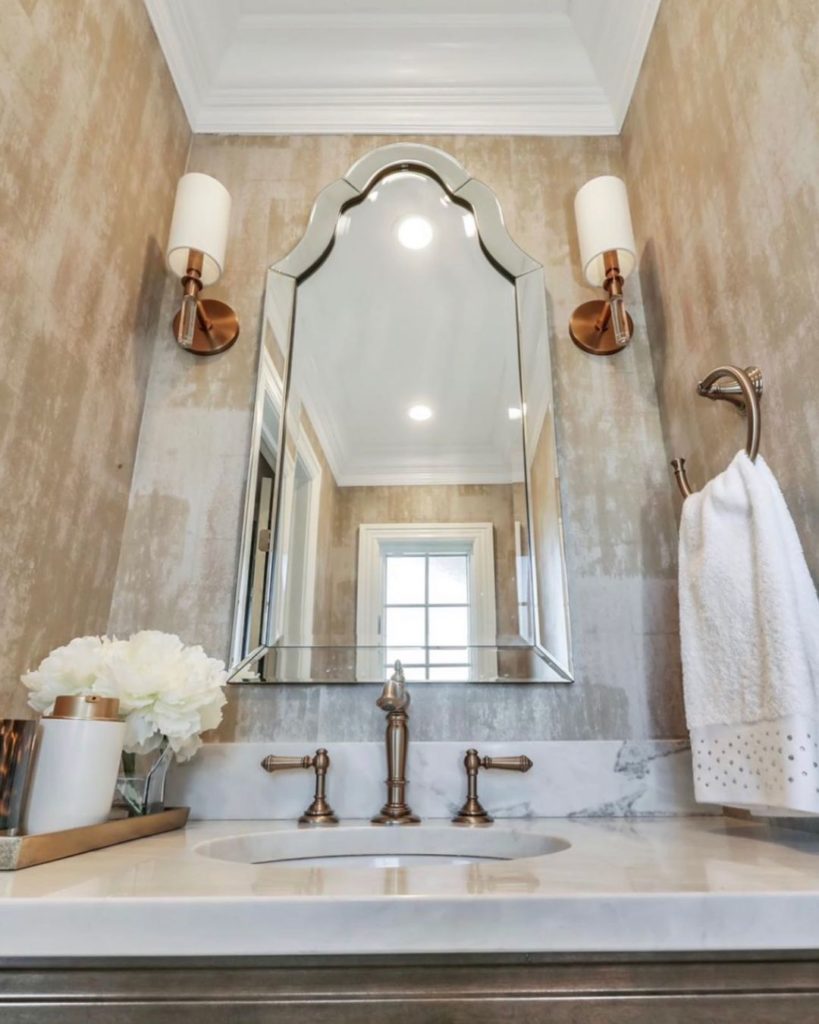 This Pollit Distressed Textured wallpaper in champagne pairs perfectly with the gold and white accents in this powder room fit for a Grecian goddess. Incorporate lush palm fronds, a decorative cerulean vase, or a faux marble bust to really amp up the ancient aesthetic.
From deep, moody hues to textural delights, this trending décor style will elevate the look and feel of your home. Whether you are looking to create a space full of decadent luxury or just new tonal dimension, there is a perfect wallpaper to complete the look on brewsterwallcovering.com.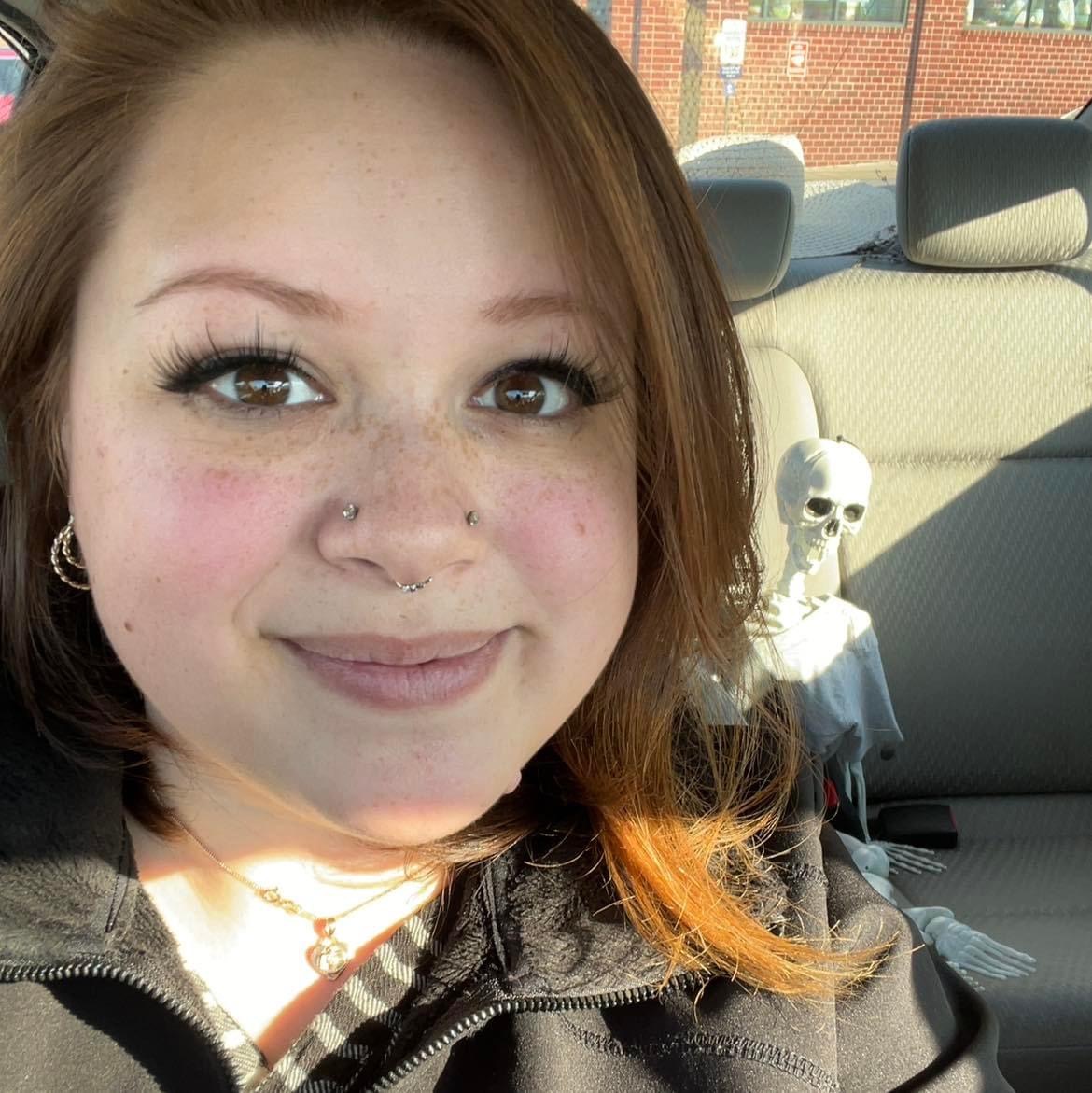 Hannah is the Marketing Communications Coordinator for Brewster Home Fashions. A dedicated design enthusiast with a passion for creating, her drive to bring ideas to reality never runs dry. In her free time, you will find her painting, arranging flowers, or curating décor ideas for her dream bohemian-styled home. Connect with Hannah through our social channels or here on LinkedIn!