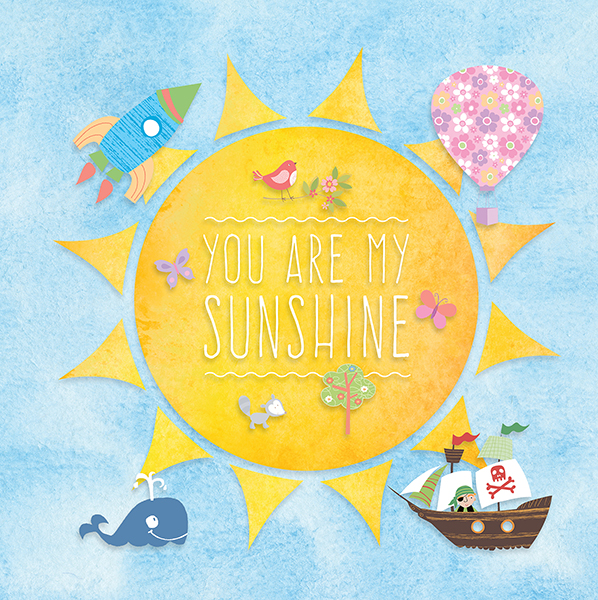 A Spirited Collection of Children's Wallpaper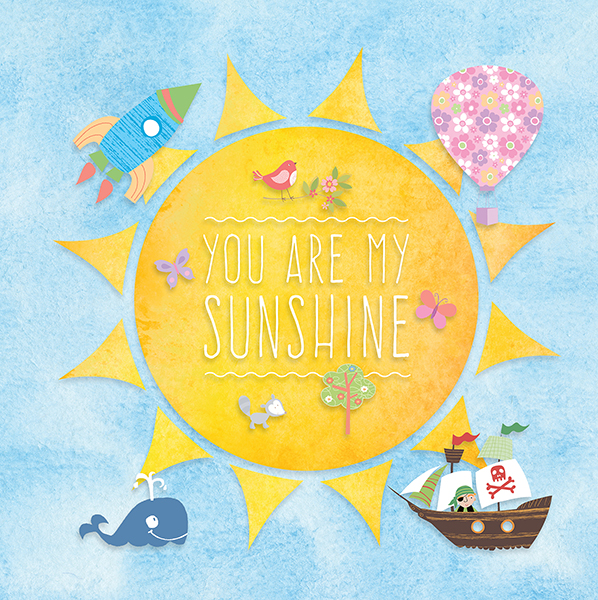 You Are My Sunshine is a children's wallpaper collection full of happy, modern designs that are perfect for today's social kids. Friendship and community are emphasized throughout the collection.
With room themes including outer space, birds, pirates, and hot air balloons, you'll be sure to find something your child will love.
Pirate Life
These swashbuckling pirates are perfect for your adventurous little one. As they sail the high seas of their imagination, these delightful wallpapers will inspire endless explorations. Perfect for a pirate or nautical themed room, these designs will please both you and your child.
Sing Along
Happy songbirds combine with patchwork motifs for a sunny room. These sweet wallpapers are bright and cheerful while using a muted color palette to soften the look. The patchwork wallpaper features nine unique patterns that create a quilted, collage appearance.
Blast Off
Zoom off to outer space with these fun star and planet wallpapers. Whether your child is busy building a spaceship out of a cardboard box or constructing a  mobile of the Milky Way Galaxy, these designs are sure to inspire.
 Up And Away
Take a ride on a hot air balloon and see the world from up above. The adventurous cloud wallpapers come in bright hues of purple, pink, and blue. Bright and happy, they'll enchant your little one.
View the entire collection here.