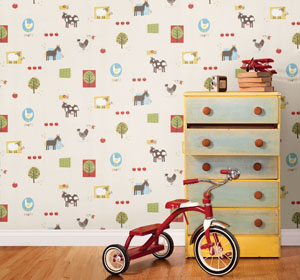 It is so much fun decorating a kids room! Making your child's bedroom the coolest in the neighborhood is a labor of love, one that is an ongoing project that you can enjoy together. From their baby nursery decor ideas, to their first big kid beds, and into their tween years, kids styles are playful and imaginative. Here are some of our favorite kids room ideas, with kids room wallpapers and murals, nursery decor ideas and both girls and boys bedroom ideas. With a stylish appreciation of the whimsy of youth, our kids wallpaper and nursery wallpapers set the stage for any kids dream room.  Our collections are full of inspiration for kids of all ages, including classic themes like dinosaurs, fairies, and flowers and more original novelty designs like robots and ballerinas.
Decorating in a nursery is such a joy. It is a wonderful way to focus your excitement about the baby as you prepare to welcome your little one into the family. After all, the nursery is your baby's first room, the place where they will sleep and play and learn about the world. A darling nursery wallpaper as a feature wall, or on all four walls, brings so much life to the room. If you have a nursery decor theme idea, or a color palette in mind, wallpaper can really tie the whole room together.
 Sugar and spice and everything nice! Decorating for a sweet girls room is a joy. We love how all of these girls bedroom ideas play with pops of color and layer patterns. Mixing polka dots with birds, or zebra stripes with peace signs makes these rooms lighthearted and engaging. The girls wallpaper selections add so much style!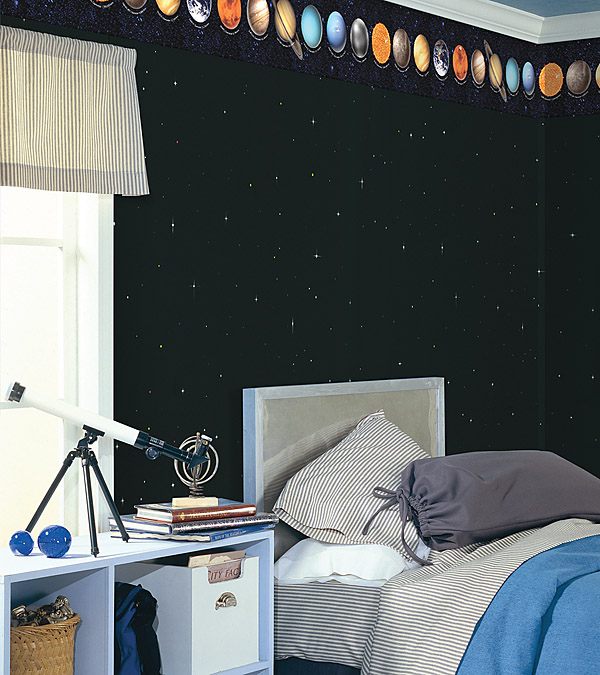 Looking for boys bedroom ideas? These kids wallpapers bring instant character to a space. These rooms have personality and a cute feel while maintaining a clear "boys room" look. Robots, cars, farm animals and trucks are all great theme ideas for a boys bedroom, as well as the timeless pin stripes and cosmic outer space.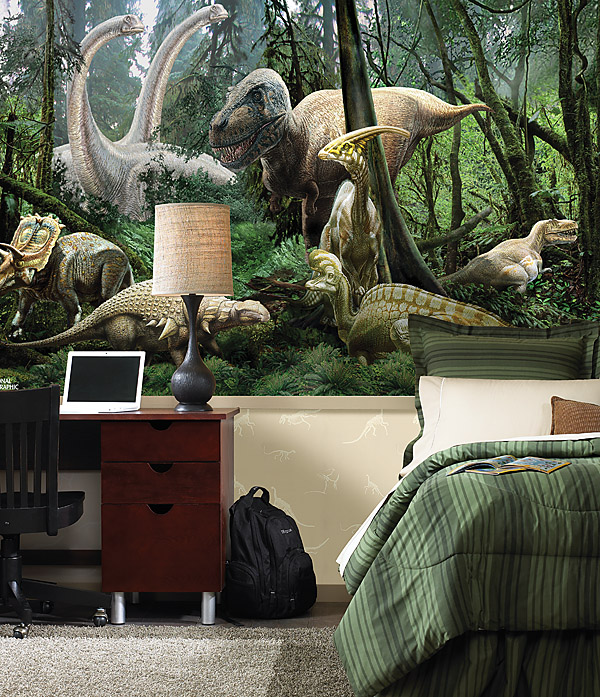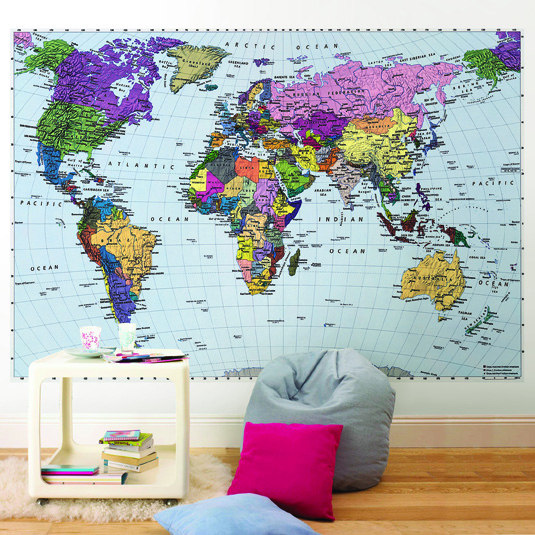 A wall mural is another amazing kids decor idea. Our wallpaper murals for kids rooms make an impressive feature wall, truly setting your kids room apart as a creative space. Shop more kids murals here for gorgeous kids room inspiration!