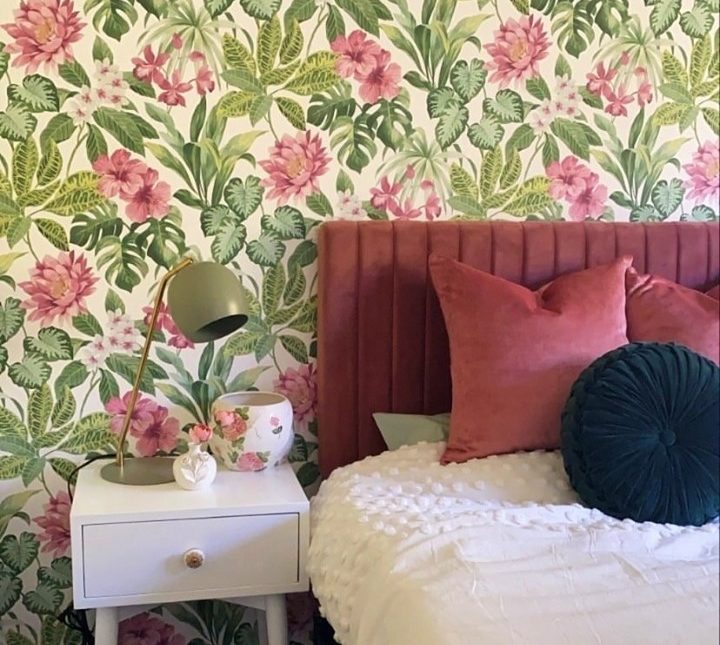 Josefa Green Tropical Wallpaper
📷: @ginganinja9
While many of us can only dream of living in the tropics, others are lucky enough to wake up under palm trees every day. And although we unfortunately can't bring the Caribbean to you, we can help you turn your home into an oasis with our favorite tropical décor pointers.
Tropical décor has been popular in interiors for many years thanks to its lush natural appeal and fresh, breezy energy. To create your own infinite staycation, check out the latest trends in tropical style:
1. Tropical Wallpaper
Is there anything better than basking in the sun while the palm trees sway in the wind? Probably not, but we have the next best thing – palm wallpaper.
Whether you choose scenic mural of a tropical paradise or a bold palm leaf print that transports you under a jungle canopy, wallpaper can utterly transform your space into a Caribbean get-away. For classic jungle retreat vibes, look for a green palm leaf print. Or play up the high-energy fun of vacation with a colorful and bold stylized print! No matter which you prefer, they'll both sure to put you in a vacation state of mind.
---
Speaking of vacations, escape to the Bahamas with these flamingo patterns. These flamboyant designs will add a touch of the tropics to your home with their whimsical drama.
Feeling bold? Pair a palm print with a flamingo pattern for an eclectic look bursting with tropical flair!
3. Wicker Furniture & Light Wood
Amplify the vacation vibes of your new wallpaper with wicker! A long-standing coastal and tropical decor staple, wicker furniture and accent pieces are a must for creating a true oasis.
Known for its presence in outdoor spaces, wicker furniture and décor accents immediately add a casual and relaxed vibe to your interiors – which is exactly how you'd want to feel on a tropical get-away! Chooses pieces in creamy, light brown tones to bring the warmth and sandy serenity of the beach to your tropical décor.
We're here for transforming a long-standing patio staple into an indoor statement piece! Play around with this look by adding a wicker accent chair, mirror, baskets, or woven headboard to your space. Light-toned woods are also a great, cost-effective alternative to wicker that will add a similar beachy energy to your space.
3. Gold Accents
So long, silver! Gold has made a comeback over the past few years, and we are infatuated with how flawlessly it pairs with the current tropical décor trends!
The brassy hues of gold accessories not only mimic that glorious tropical sunshine but add both extra warmth and depth to rest of your tropical décor. The gold accents are also perfect way to accentuate vibrant, tropical colors, like the rich greens in this stunning Alfresco Palm Leaf wallpaper! Gold and palm motifs are a match made in heaven and are key to creating a chic, tropical vibe.
Adding any (or all) of these tropical décor accents will turn your home into the paradise you've always dreamt of! To help you create your perfect tropical oasis, we'll giving you 10% off any of our favorite tropical wallpapers with code TROPICALBLOG. But don't forget to tag @brewsterhome in your IG photos when showing off your new staycation space!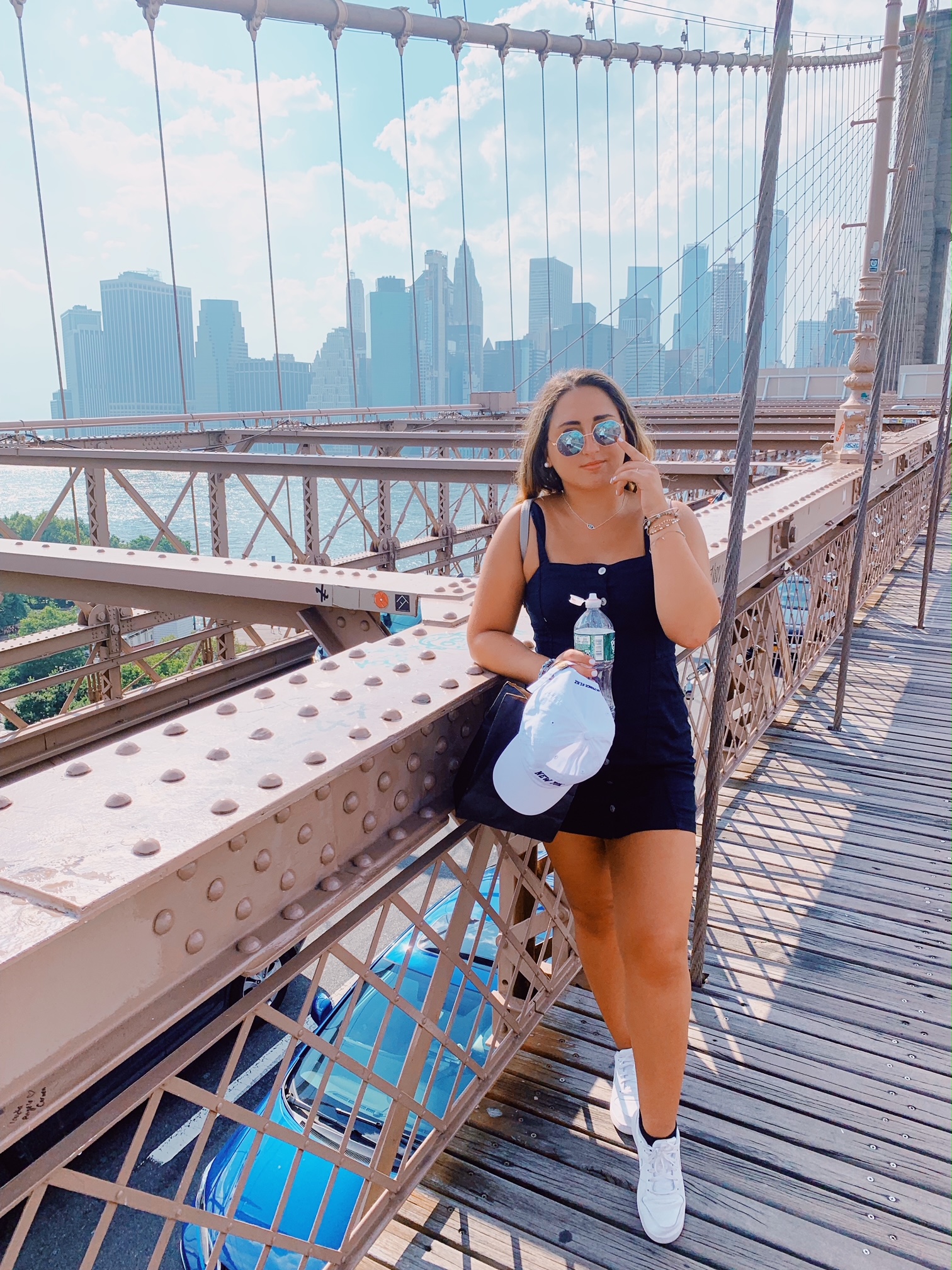 Hannah is a home design guru with a passion for all things travel and a niche for social media. When she's not traveling, she can be found wandering through the city or admiring the east coast shores. Aside from bohemian chic, her décor interests often include a Moroccan flair as she holds a North African ethnicity.