Building the home of your dreams takes time. Discovering and understanding your décor style and design preferences also takes time, and some trial and error! To help you on your journey to creating your perfect home, we've outlined some of the most popular décor styles of the past decade:
Farmhouse
It's no secret that Chip and Joanna Gaines were at the forefront of the farmhouse chic resurgence. They revitalized the style to fit modern tastes, and the farmhouse love continues still!
At its core, farmhouse décor style is inspired by the countryside and our connection to the land. Farmhouse style takes rustic, everyday items and elevates them with simple yet sophisticated touches. Reclaimed and distressed wood, neutral palettes with soft splashes of color and texture, and matte black metals often make an appearance in farmhouse-inspired interiors.
You'll also likely to find another infamous staple to farmhouse style: white shiplap. This wide, horizontal wood paneling was originally used for the exterior of barns and sheds. Today, shiplap is mostly used in interiors as an accent wall or as shelving.
Do you like creating cozy spaces with rustic but refined décor? Then farmhouse's blend of timeless and modern comforts may be your perfect fit! Explore more styling options with our collection farmhouse wallpapers!
Modern Coastal
Coastal décor is all about breathing oceanic vibes into your home. And while I'm sure a vision of seashells, fish and other nautical prints just popped in your head, there's more to the style than that. Modern coastal interiors emphasize creating an atmosphere that's as rejuvenating as a day at the beach. Airy blues and sandy neutral hues, natural textures, and simple silhouettes are at the heart of modern coastal design. And yes, there's still a place for nautical patterns – but in concentrated doses.
Grasscloth wallpaper, wicker furniture, and wooden accent walls are a great and on-trend way to bring texture to coastal designs. Or bring in elements from other styles – like farmhouse shiplap – to create a hybrid all your own!
Regardless of how you accent your coastal design, the most important thing is to create a space that gives you that sense of sun-kissed tranquility. How would you bring a perfect day at the beach to your home?
Scandinavian
Scandinavian – often called Scandi – is another décor style that has been and continues to be extremely popular. Scandi style can be quickly summarized as neutral minimalism with a cozy vibe. Scandi designs typically feature a blend of light neutral tones and darker, moodier hues, and the overall spaces have an earthen and natural feel to them.
Because Scandi style features a small color palette, it's extra important to play with texture. Textured wallpaper, knotted rugs, knitted throws and accent pillows all add warmth and depth to your space while maintaining Scandi's minimalistic beauty. Subtle patterns, like simple geometrics and elegant botanicals, add delicate interest and amplify the earthy feel.
According to Apartment Therapy, "the appeal lies in how aspirational this specific design feels. The uncluttered nature and brightness evokes a sense of calm that so many people are missing from their daily lives". Who couldn't use a space to help reclaim a sense of calm when life gets crazy? If you gravitate towards clean simplicity and bright, functional spaces, then Scandinavian styling could be for you!
Bohemian
Bohemian (boho for short) is another long-standing décor fascination. This free-spirited décor style is bursting with joy and filled with bright colors, bold patterns and chic earthy vibes. Bohemian style finds inspiration from around the globe, particularly when it comes to pattern: here you'll find embellished mandalas, elaborate botanical motifs, and other unique designs rich in cultural heritage.
Boho's earthen sophistication is often accented with natural materials like bamboo, rattan, and jute – and, of course, lots of plants! Modern stylings mix these raw accents with more refined materials like leather and stone. But any boho space would be incomplete without an abundance of woven textiles – rugs on rugs, poufs, throw blankets and pillows galore – as a way of creating casual elegance and warmth through texture and pattern-play.
Are you drawn to unconventional accents and relaxed, earthy vibes? Are you always looking to add more color and more plants to your space? Then you, my friend, will love the care-free stylings of bohemian design!
Eclectic
When it comes to personality-packed and one-of-a-kind style, nothing beats eclectic design. While eclecticism by its very nature looks different for every person, there are a few common themes that hold true across the board.
Eclectic décor style celebrates mixing and matching: different colors, patterns, and even decades! Vintage and antique finds are often paired with more contemporary pieces for an off-beat yet harmonious look. The various patterns and colors are also layered with such careful attention to contrast and balance, that each piece feels like it was meant to be combined with the rest.
You'll also find lots of global inspiration in eclectic homes – whether it's from personal travels or simply a love of a particular cultural style. Eclectic design-lovers are always on the hunt for the unexpected – and they're not shy about sourcing the globe for that one-in-a-million find!
Overall, eclectic design is energetic, off-beat and entirely up to you to personalize. There are no limits beyond your own imagination and taste, so dream big and have a blast!
Brewster Home Fashions is constantly exploring new styles and trends; we'll be expanding this piece as we continue diving further into the latest in home design. Join us on this journey to home by following us on Instagram and Pinterest for the latest design inspiration!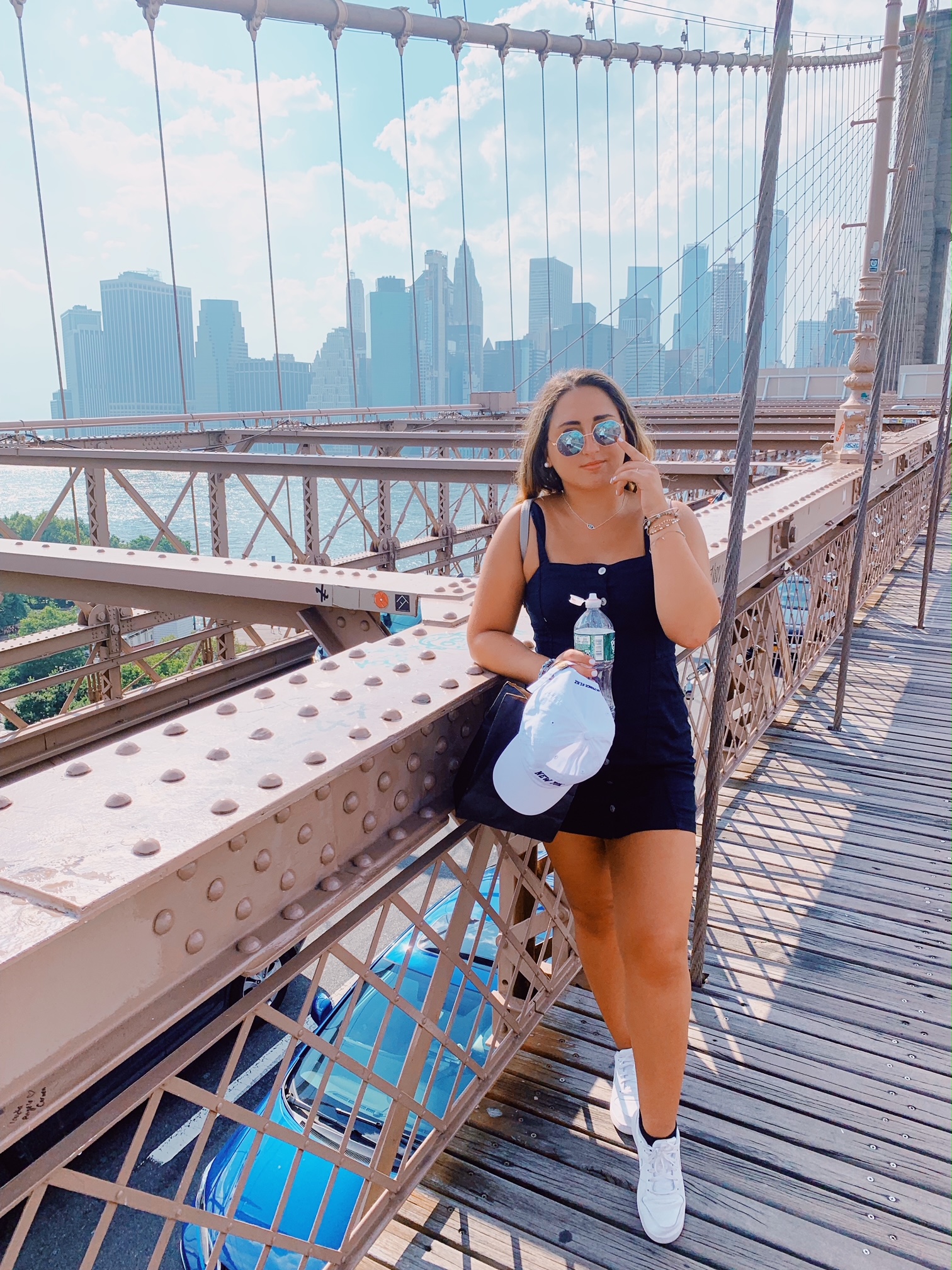 Hannah is a home design guru with a passion for all things travel and a niche for social media. When she's not traveling, she can be found wandering through the city or admiring the east coast shores. Aside from bohemian chic, her décor interests often include a Moroccan flair as she holds a North African ethnicity.