Over the years, coastal design has become synonymous with kitschy nautical décor and oceanic overload. When approached with a heavy hand, coastal design becomes a caricature of its intended welcoming and airy elegance. The style's true goal is to capture the relaxation of a trip to the beach, with your own personal flair added into the mix.

Explore modern coastal design's range of soothing styles with these design tips and interior inspiration:
Features of Modern Coastal Design
Coastal design is all about creating a space that relaxes you as soon as you step into it. While bright and welcoming is a must, the references to coastal living can be subtle or bold – but bold in concentrated doses.
For a softer approach, utilize color – or color combos – alongside texture to give your space an airy, beachy vibe. A white or neutral base provides plenty of flexibility in swapping out accents and trying new colors. Remember, neutral doesn't have to mean grey or earth tones! Soft blues, dusty greens, and warm pinks can serve as a neutral hue without being overpowering or preventing you from swapping out new accent colors.
If you're opting for a subtler touch, incorporating texture is key. When not playing with bold patterns, texture adds the dimension needed to give your space complexity and depth. Think grasscloth wallpaper, woven rugs, and accents with rattan, wicker, or cane detailing. Variety in your soft furnishings, like upholstered furniture and throw pillows, goes a long way as well. Look to incorporate a mix of fabrics such as leather, linens, silks, and woven knits.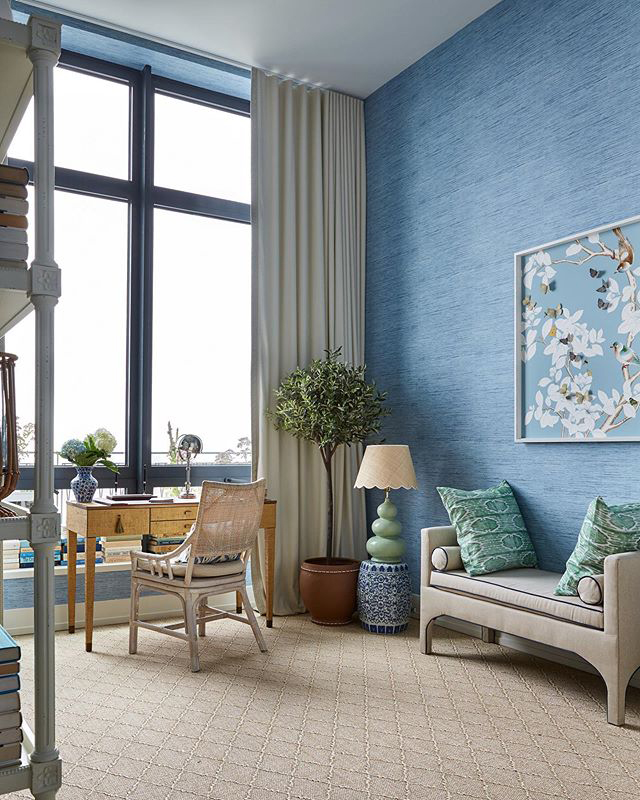 For those at home among more vibrant design, coastal styling can take on a bolder look. A great way of creating show-stopping coastal style is by incorporating pattern alongside your color selections. Choose a singular graphical element, like a statement wallpaper, or layer multiple patterns together across your décor. When mixing patterns, the key to a harmonious look is to choose designs with similar scaling that also share the same hue.
Boldness can also come from the types of patterns you choose! Coastal design extends far beyond typical nautical themes. Give your coastal space tropical flair with a touch of rainforest greenery or exotic animal motifs. Or head to the Mediterranean coast by incorporating stone or tile accents onto your walls.
Coastal design covers a wide range of sophisticated styles to create a relaxing oasis. If you've shied away from coastal looks before because of bad stereotypes, now's the time to reclaim and define the style for yourself!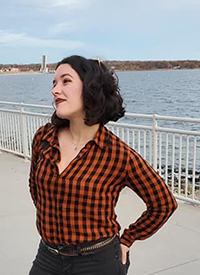 A design enthusiast thrilled to be decorating her first & forever home, Jen covers all things interiors with a special emphasis on strategies for developing beautifully simple and simply beautiful style. When not mentally curating her dream home, she can be found honing her submissions skills in Brazilian Jiu-Jitsu and Krav Maga.