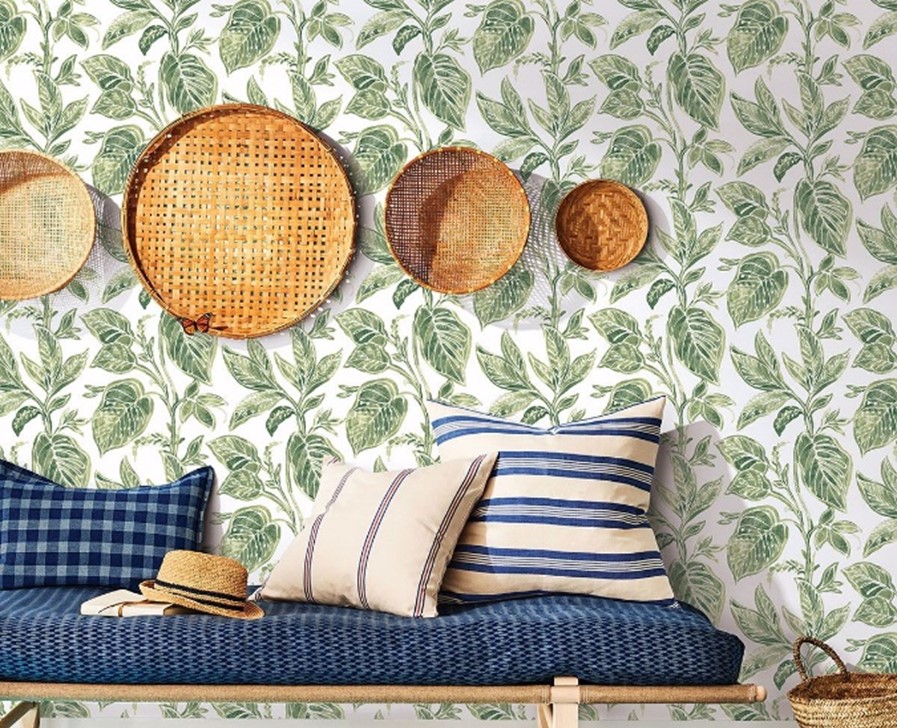 Happy Earth Day! To honor our planet, we're highlighting our favorite eco-friendly home décor practices. Sustainability is critical and every improvement – no matter how big or how small – makes a difference! Even us home décor fanatics can make sustainable choices without having to sacrifice style. Up your upcycling game during your next home renovation with these pointers:
Repurposing Wallpaper Remnants
It's time to discuss the elephant in the room, what to do with all that leftover wallpaper. If you've ever wallpapered before, you understand how much leftover paper you can have after creating a perfect pattern match. We have several eco-friendly solutions that we recommend our entire customer base try out.
A little creativity and an upcycling mindset provides almost endless opportunities to repurpose your leftover wallpaper. Muse Wall Studio outlines the best ways to use your leftover wallpaper, but here are a few of our favorites:
Try framing it or adding it to a coffee table tray – a small pop of wallpaper here will go a long way! Or, line your drawers or cabinets! This will give you an updated look in no time.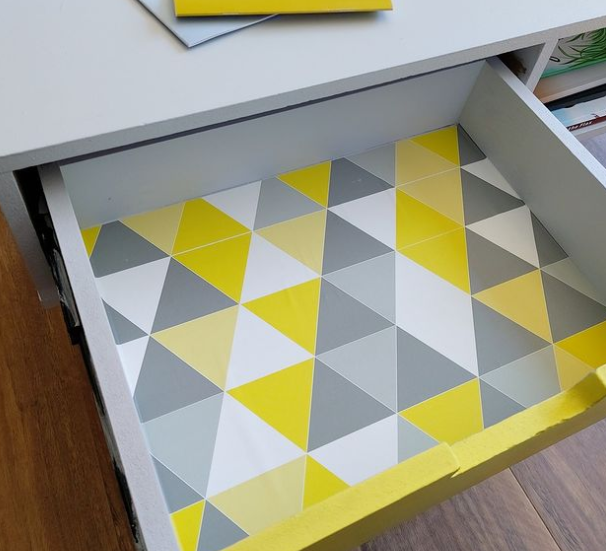 Easy Walls Wallpaper
The next time you buy wallpaper, consider the environment when making your selections! Our environmentally friendly wallpaper material Easy-Walls is a perfect marriage of style and sustainability. Easy-Walls substrates are vinyl free, PVC-free and VOC-free and printed with water-based inks.
Wallpaper made of this eco-chic material is pre-pasted and easy to install and remove without harsh chemicals. Better yet, they come in a variety of beautiful patterns. Take a peek!
Plants
Not only are they a trending home staple, but plants are a perfect way to incorporate more eco-friendly décor. If you're currently rocking fake plants because you lack a green thumb (we can sympathize), it's time to make the swap!
Start by checking out these 25 gorgeous and impossible to kill plants.
In addition to being eco-friendly and trendy, plants have a surplus of health benefits. We all know plants release oxygen to improve air quality, but there's so much more than that! According to The Practical Planter, plants will minimize your stress and anxiety, boost your concentration and memory, and increase creativity and productivity. So next time you're thinking about buying that faux fern at your local Hobby Lobby, consider developing that green thumb instead!
Repurposing Furniture
Thinking about adding new furniture to your newly renovated room? Before you start diving through the depths of Amazon, try looking at your own home with a creative eye. You just may be able to re-upholster or refresh something you already own!
In fact, the very desk where I typed this blog was upcycled! I found it on the side of the road (the same week I'd been online desk shopping) and decided to take it home and give it some love. Here's how it came out:
Long story short, next time you see an old piece of furniture with potential, consider the new life you can breathe into it! The earth and your wallet will thank you.
Vintage Shopping
If exploring the new potential of old pieces doesn't pan out, it may be time to consider shopping. But before you run to Home Goods, check out your local thrift stores or my personal favorite, Facebook Marketplace!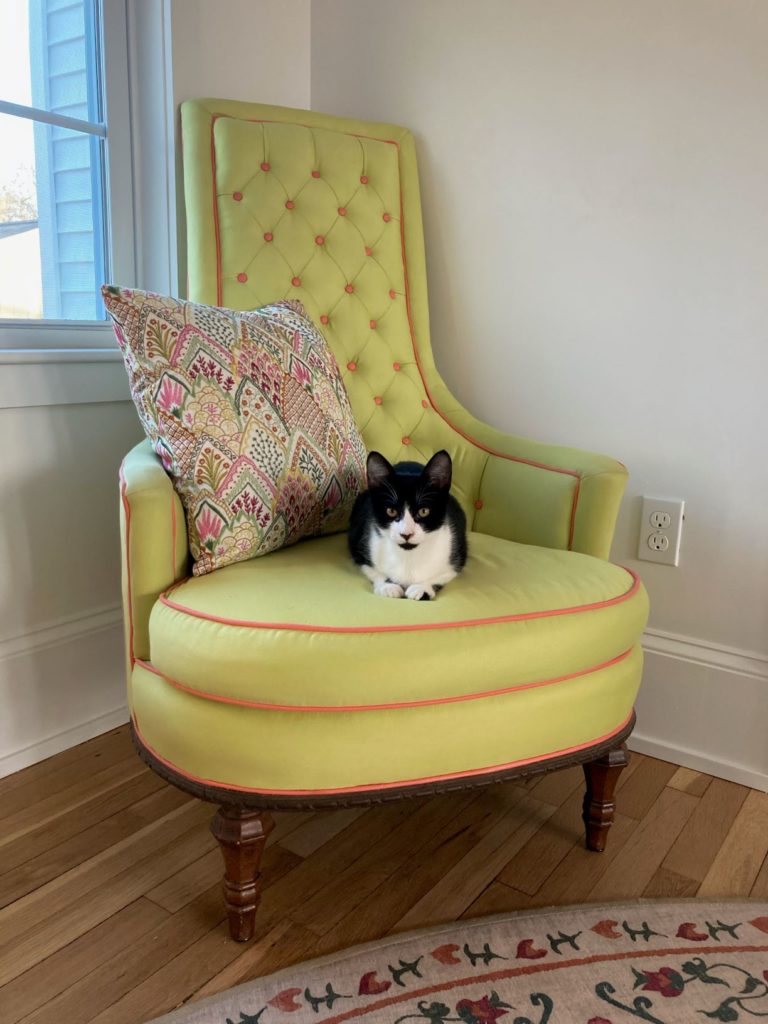 This gem of a chair was a one-of-a-kind find on Facebook Marketplace. Keeping furniture out of the landfills and in new homes is the best form of home décor recycling. Plus, it's a great way to find pieces with unique details and masterful craftmanship that'd be outside your price point otherwise. Like they say, one woman's trash is another woman's (and kitten's) treasure!
Thermal Curtains
When you're adding the finishing touches to your room consider layering some thermal curtains over your gorgeous wallpaper for a beautiful and sustainable look.
According to TreeHugger, thermal curtains "are designed to provide thermal resistance (known as R-value) and prevent thermal transmittance conductivity (known as U-value)". In other words, they improve the energy efficiency in your home – which not only helps the environment but also your wallet (yay)!
Every home design fanatic faces their own challenges when it comes to being sustainable but making – and advocating for –- small changes like these are crucial in combating environmental issues. Although these are only minor substitutions, they can make a massive impact. Give green a chance!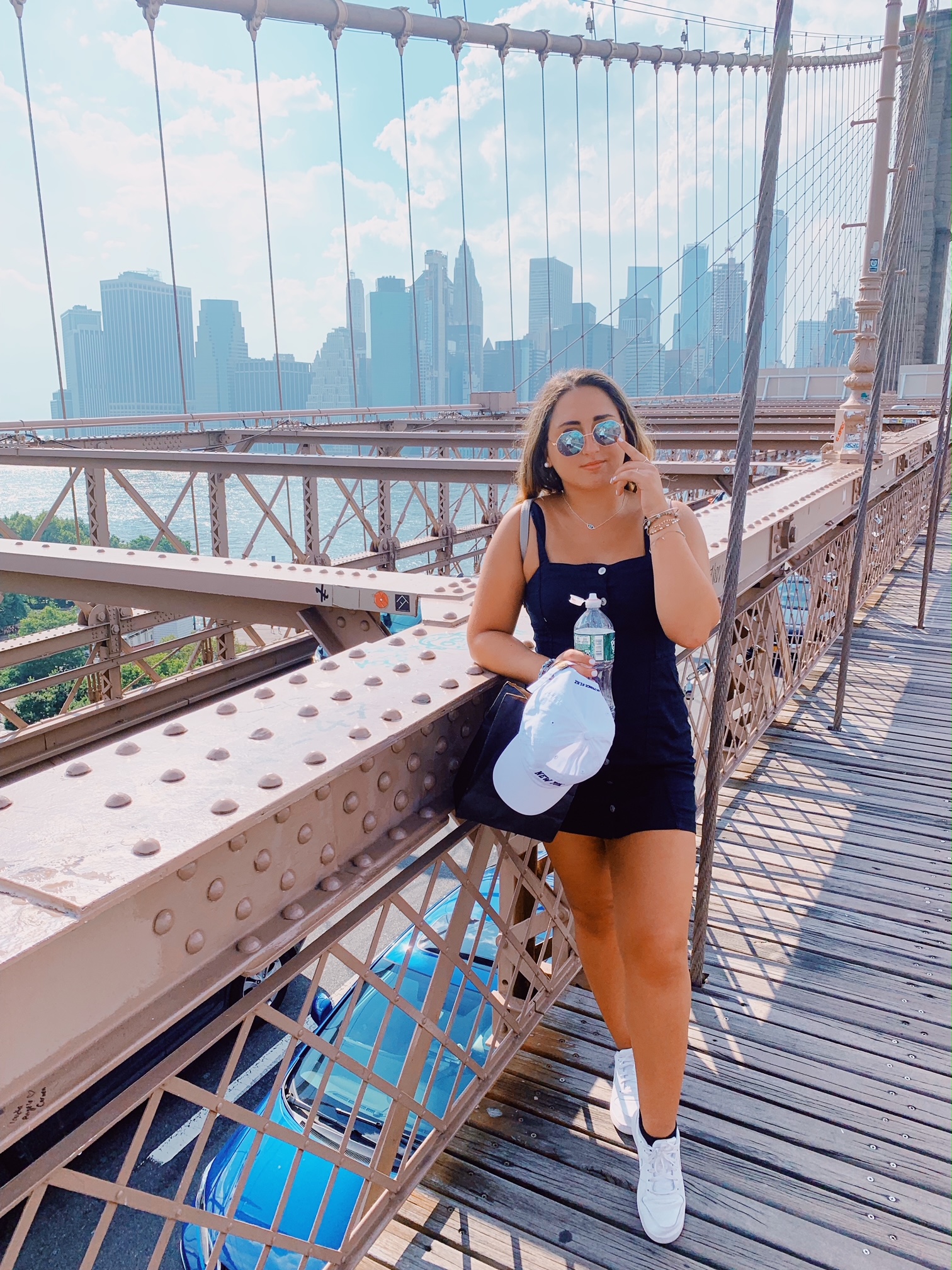 Hannah is a home design guru with a passion for all things travel and a niche for social media. When she's not traveling, she can be found wandering through the city or admiring the east coast shores. Aside from bohemian chic, her décor interests often include a Moroccan flair as she holds a North African ethnicity.