Spring is finally here and it's time to celebrate with the introduction of the seasons color trends. Pantone has recently come out with its Spring/Summer Color Highlight Trend Report and we have the inside scoop on how you can incorporate these colors into your home decor. These four color palettes will leave you inspired to ring in the season the best way we know how, with wallpaper!
JOYFUL

Fall Fantasy and Bossy Pink are featured in Pantone's JOYFUL palette. These colors can brighten up a room with their vibrancy and radiance. Incorporate a blend of these hues into your household with this coral organic leaf wall covering. Add a natural touch to your space with this stunning botanical print.
COLOR PLAY

More is more with the COLOR PLAY palette! Inspired by Iced Mango hue, this Espona Floral Fantasy wallpaper has a playful and warm energy. Its folk floral and Jacobean style are truly radiant atop a vivid backdrop.
INNOCENCE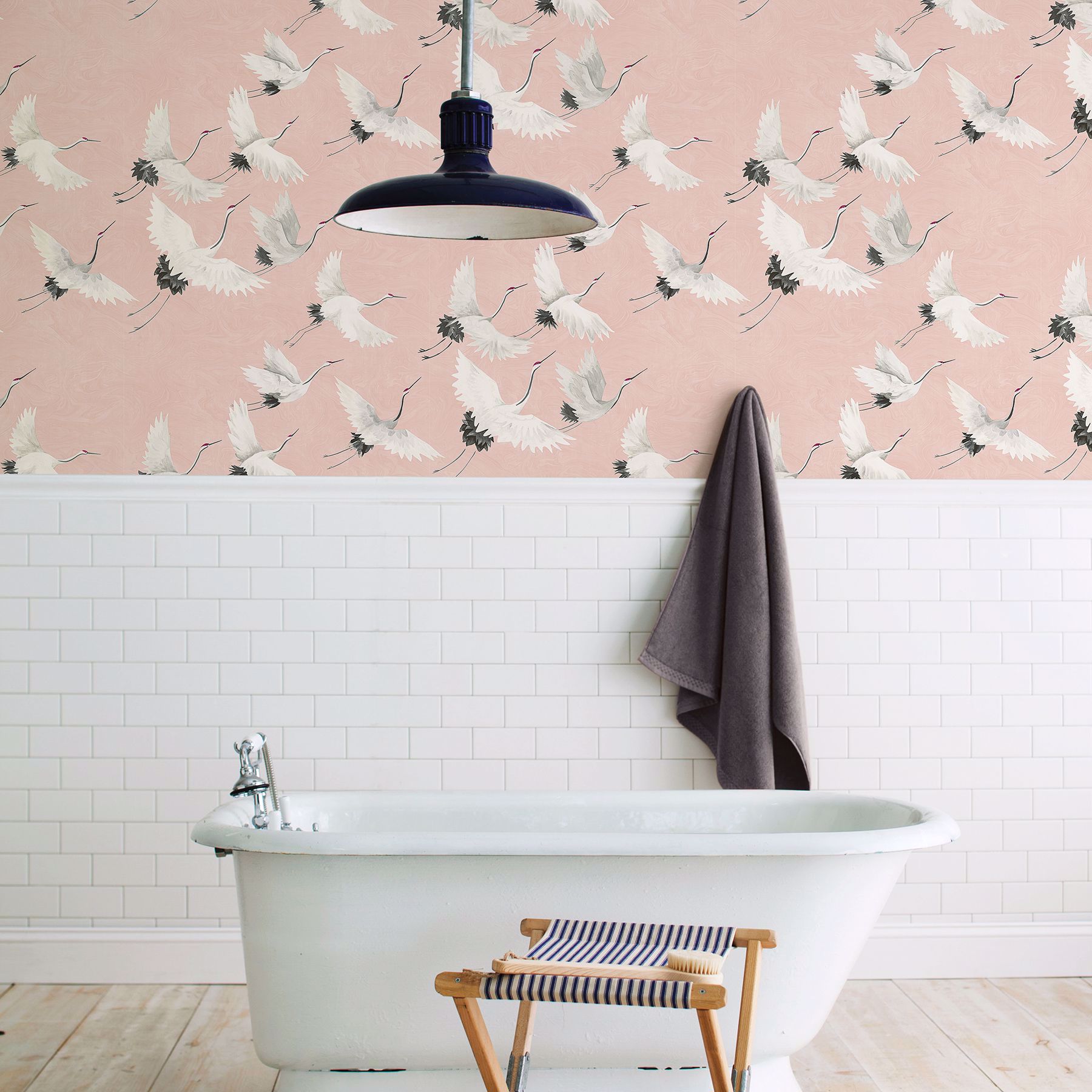 This color palette is reminiscent of the sweet spring air. The palette features Charm Pink, Blueberry Pie, and a pale blue Quietude. Embrace nature and this delicate array of hues with this Windsong Pink Crane wallpaper. Soaring against a pink marble background, these cranes will add a dreamy touch to rooms.
EMBRACING NATURE

Embodying the fresh energy of Carnival Grass and Lime Zest from the EMBRACING NATURE palette, our Dusk Green Frond wallpaper will breathe a new life into rooms. Its sophisticated palm design is the perfect combination of glamour and organic.