Tips for Achieving On-Trend Designs Using the 2015 Pantone Color of the Year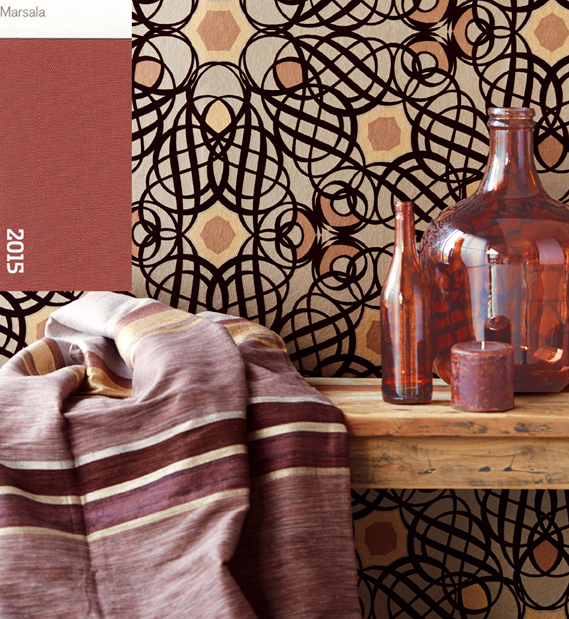 Marsala, the 2015 Pantone Color of the Year, is a rich and complex hue that seamlessly blends both regal and earthy elements. The new Pantone color is named after the fortified wine that complements the most satisfying of meals, and with minimal effort, incorporating Marsala in the home can make any space feel cozy and on-trend.
"Marsala is unique in its versatility," says Paula Berberian, our Creative Director. "While previous Pantone colors of the year like Radiant Orchid and Emerald added a bold element to home interiors, Marsala is a grounding force that is subtle enough to pair with both dramatic and muted design schemes." Below, Berberian shares her tips for incorporating Marsala in your home to create a chic and cohesive look.
Embrace the Earthiness – "The red-brown undertones in Marsala serve as the ideal accent for earthy accessories," notes Berberian.  "From reclaimed wood shelving to bowls filled with beechwood, decorating with natural elements is both affordable and aesthetically pleasing," adds Berberian. Marsala is an grounded hue, with beautiful purple and red undertones.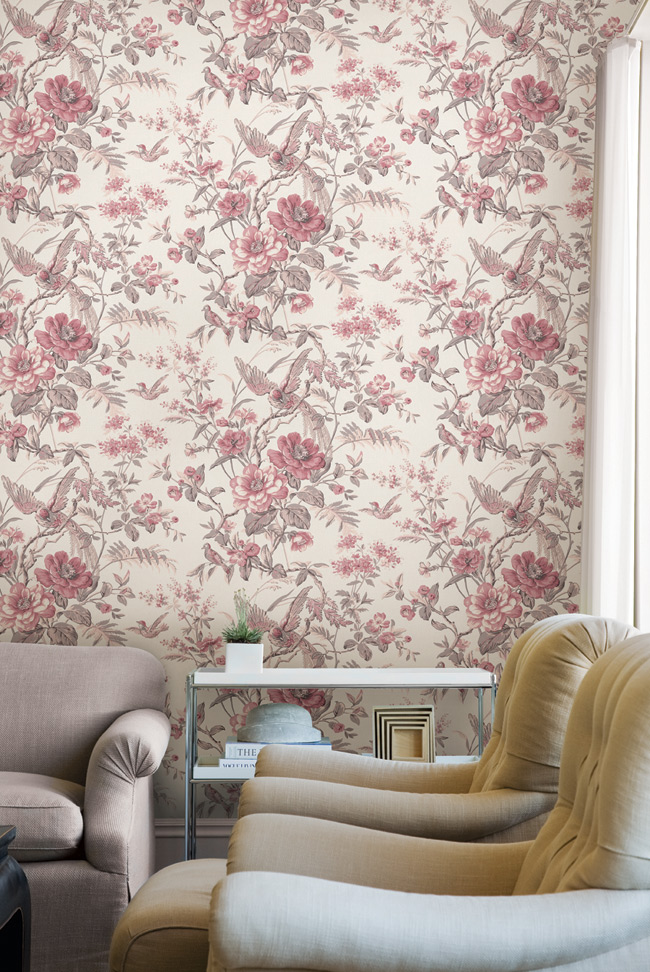 Get Playful with Prints – Traditional prints are making a major comeback thanks to updated interpretations inspired by cultures far and wide. Although toile was originally introduced in the 18th Century, the print continues to exude a regal air, especially when executed in rich Marsala. Above, a vintage print is updated with modern scale and a beautiful marsala palette.
Tie in Textures – "Utilizing interesting textures throughout the home can make your design feel more curated and personal," says Berberian. Although textured accessories like throw pillows and woven rugs create coziness, an intricate wall covering can either give the illusion of texture through pattern or add real feel depending on the materials. Wall décor can add an upscale element to intimate spaces like the bedroom or living room. Above, fun geometrics lend a modern flair to Marsalas rich coloring. Rustic hardwood paneling, such as the Heim Brown Distressed Wood Panel from Brewster Home Fashions, creates warmth in unexpected spaces like the bathroom or mudroom, and organic details further elevate the design.