Stuck inside with nothing to do? If you have spare wallpaper lying around, then you have endless crafting and décor possibilities!
To help you pass the time, we've curated some of the most delightful and innovative paper projects. Gather up your scissors and glue and get ready to transform your scraps into new works of art!
1. Homemade Designer Mail
Let your loved ones know you're thinking about them, even when you can't see them, by sending a beautiful, hand-written card. Craft your card – and the envelope – with stunning wallpaper leftovers for that extra wow factor.

For the best results, we recommend first deciding how large your card and envelop will be. This guide lists the most common dimensions, as well as provides free templates for each envelope size.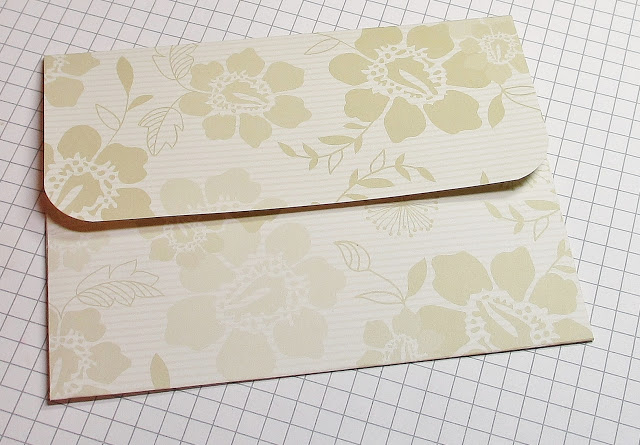 2. Gorgeous Re-purposed Gift Bags
Looking to give something a bit more solid than a card? Send it out in style with a hand-made gift bag!

While Angie Holden of the Country Chic Cottage uses old maps for her hand-made gift bags, a large strip of leftover wallpaper works just the same! Her tutorial will walk you through the folds needed to create a sturdy bottom seal, with plenty of opportunity to customize the shape and size.
3. Eternal Bouquets
Flowers are a simple way to add beauty and cheer to your home! Cut blooms, however, wilt and fade away all too quickly, and not all of us have been blessed with a green thumb. Fortunately, there is a work-around.

Paper flowers are an excellent alternative to living bouquets and offer endless opportunities for customization! Jennifer over at the Craft Patch has curated some of the best, free paper flower templates* out there to get you started. Lia Griffith of Craft Your Life also has a stunning written tutorial on making paper wisteria vines, with a corresponding photo tutorial for visual learners.

These paper blooms offer endless styling opportunities. Create a realistic bouquet, bedeck your walls in flowers, make a floral wreath, or even build a vertical garden by either gluing your flowers to cardboard-lined picture frames or making strands of floral garland!

*Free tutorials for these paper crafts may require email subscription before providing downloadable content.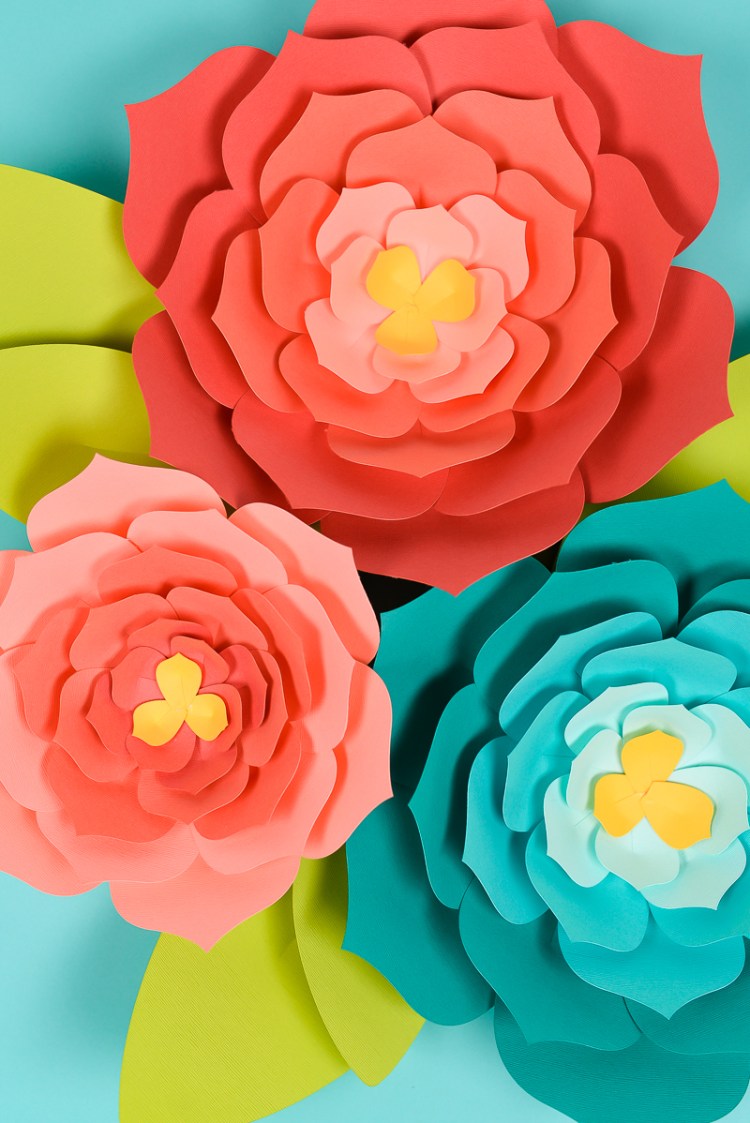 4. Festive Fish
When your paper gardens are full to bursting, try your hand at a more unusual paper project! These gorgeous paper fish are simple to construct and beautiful to behold, with a sense of movement that mimics actual fish. You can find an easy tutorial on the blog Kate's Creative Space.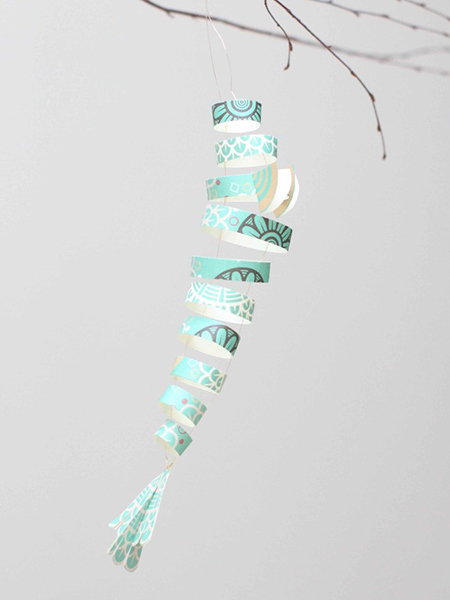 5. Wall(paper) Art
While not new or innovative, transforming your leftover wallpaper into stand-alone art is an impactful and beautiful way to re-purpose leftover material. By playing with scale and framing arrangements, you can create a myriad of different looks to highlight your space.

Have a wallpaper with a focal element? Consider cutting out and framing it for extra style emphasis! For more intricate wallpaper designs, framing large panels adds a bit of glamour to empty spaces.
6. Re-imagined Frames
Not looking to update what's in your frames? Then what about the frames themselves? Wrapping basic frames in leftover wallpaper will bring new life to your photos and existing artwork!

To start, cut a square of wallpaper that's slightly larger than your frame. Mark the center of the piece and measure out a section that's an inch or so smaller than the size of the photo insert. Cut out this square, then center the remaining piece along your frame. Cut 45-degree angled slits at each corner and wrap the wallpaper around each side, taping the excess securely along the back of the frame.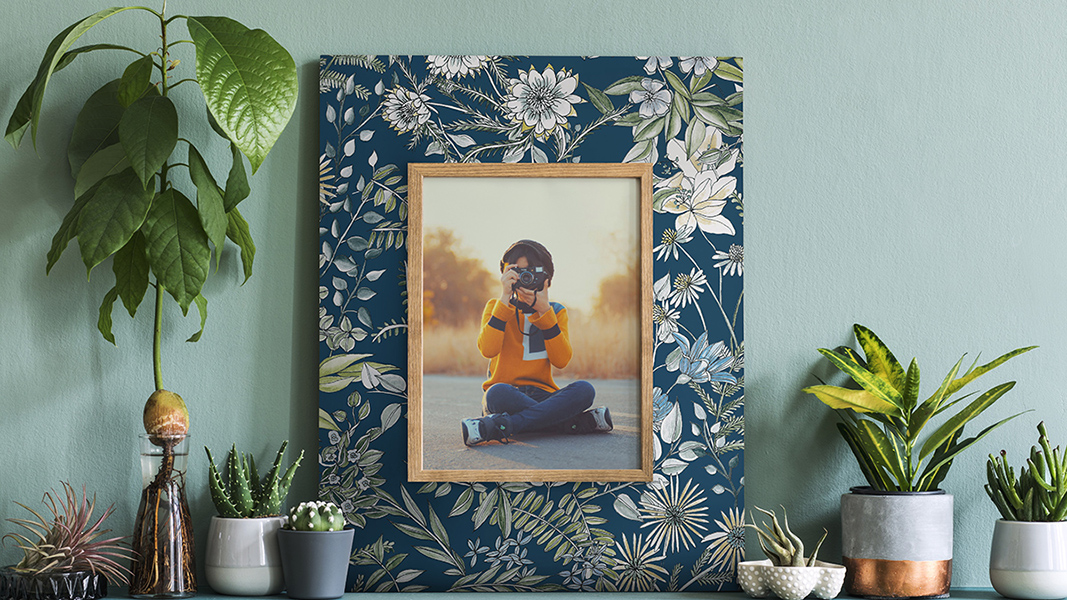 7. Jewelry Organizers
Showcase your jewelry collection with an organizer that's as beautiful as your baubles! Simply wrap a wood block in wallpaper and screw cup hooks into the bottom. For bonus shelving space, consider modifying a shadowbox frame one of two ways.
8. A Clock FACE Lift
Give an old wall clock new life with a wallpaper makeover! Katie over at Sweet Rose Studio walks you through how to upgrade a clock from drab to fab with your favorite wallpaper and a few crafting supplies.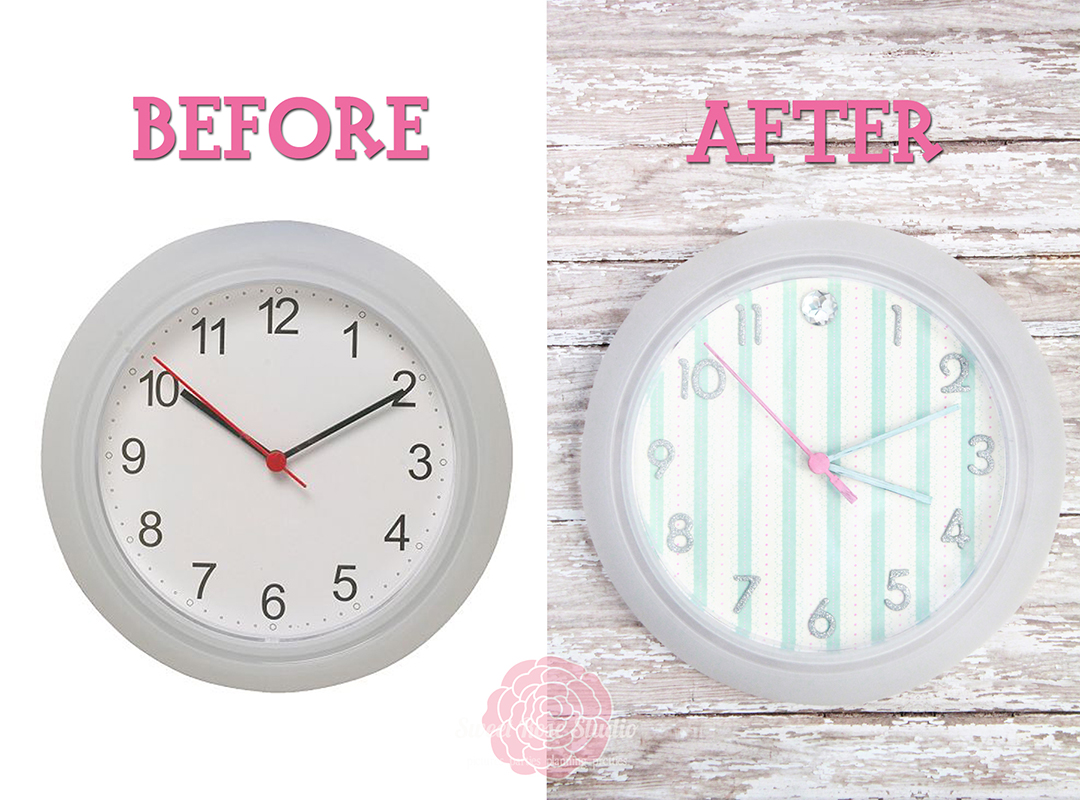 Did you try out one of these DIY wallpaper projects? We'd love to see the final results! Post your wallpaper creations on Instagram and tag @brewsterhome for a chance to receive $100 voucher towards your next wallpaper project.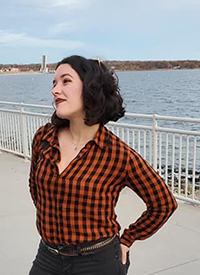 A design enthusiast thrilled to be decorating her first & forever home, Jen covers all things interiors with a special emphasis on strategies for developing beautifully simple and simply beautiful style. When not mentally curating her dream home, she can be found honing her submissions skills in Brazilian Jiu-Jitsu and Krav Maga.