Want to make your own wallpaper paste but don't know how? This past week we put together a video featuring Golden Harvest wallpaper paste. With few required tools, and a step-by-step breakdown, you'll be mixing your own paste in no time.
Tools: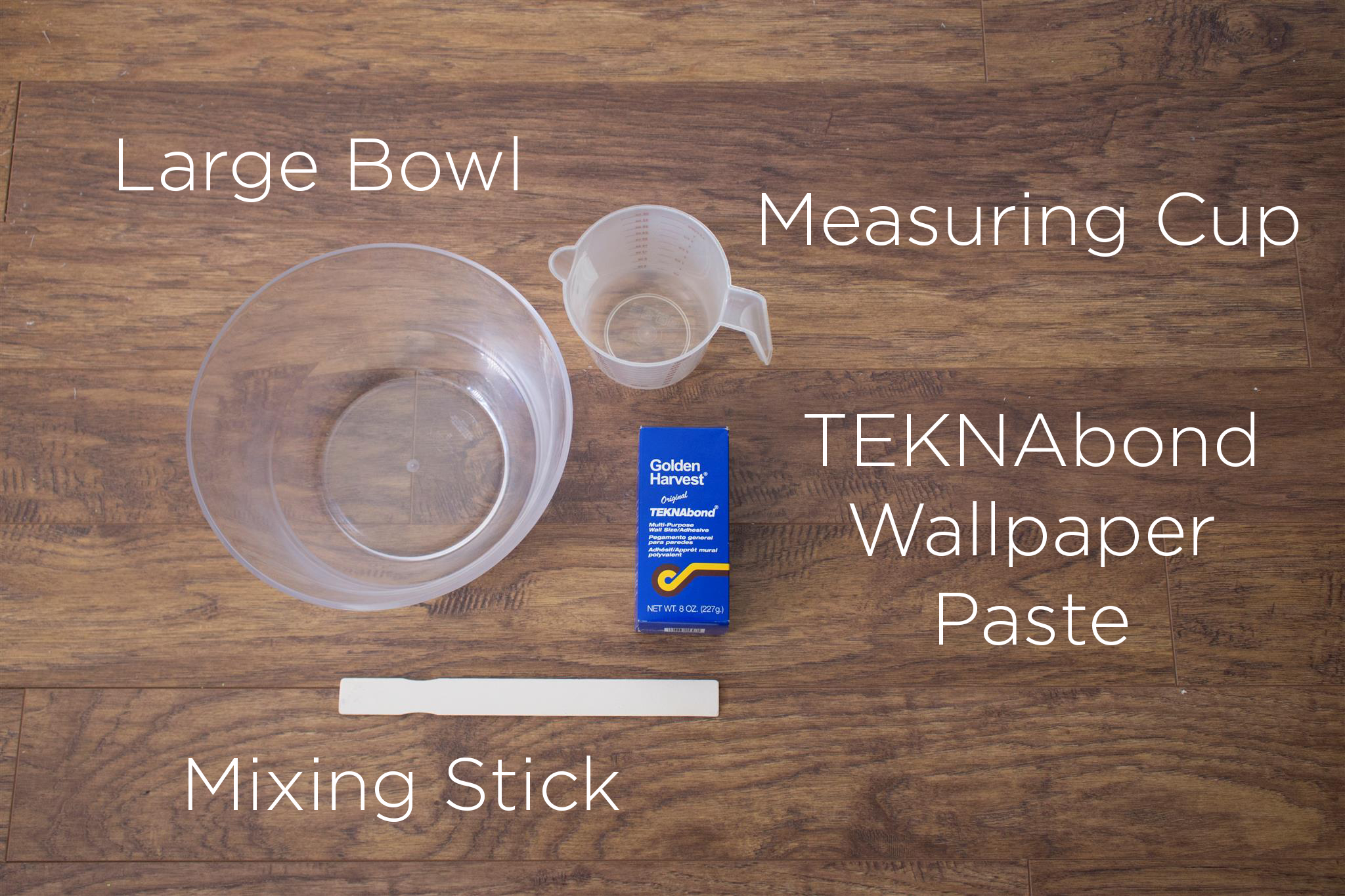 For this project you'll need a mixing stick, measuring cup, wallpaper paste-we used Golden Harvest TEKNAbond-and a large bowl or container.
Use the following chart to figure out paste powder to water ratios: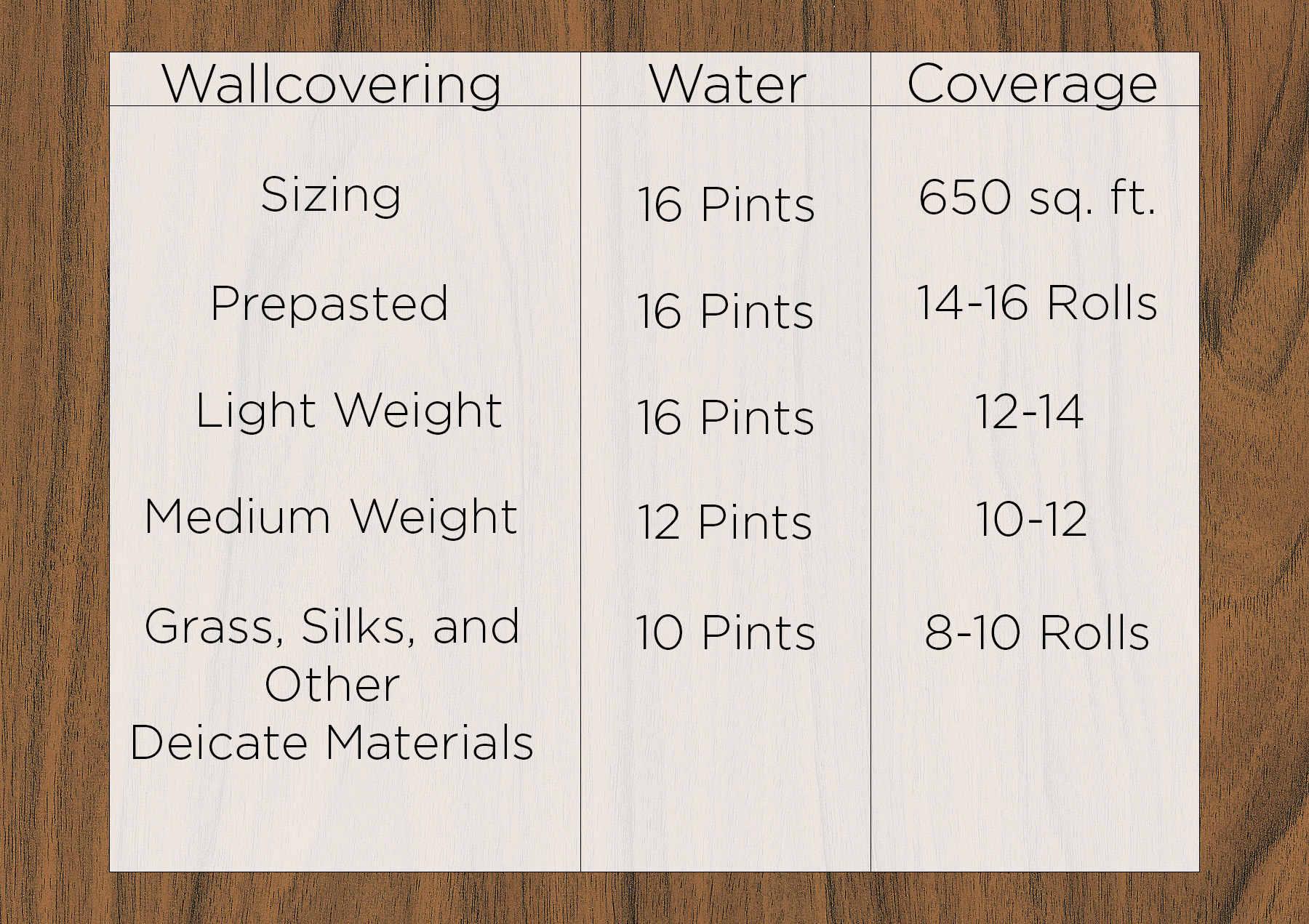 Application Process:
Apply paste evenly to the back of wallcovering with clean 3/8″ paint roller. Book  by folding each strip onto itself, paste side in. Set aside for 3-5 minutes. Hang strips by pressing air pockets and excess paste from center onward.
Clean up:
Immediately remove any excess paste with clean, damp sponge or cloth.
To see how to make your own wallpaper paste, watch the video below: