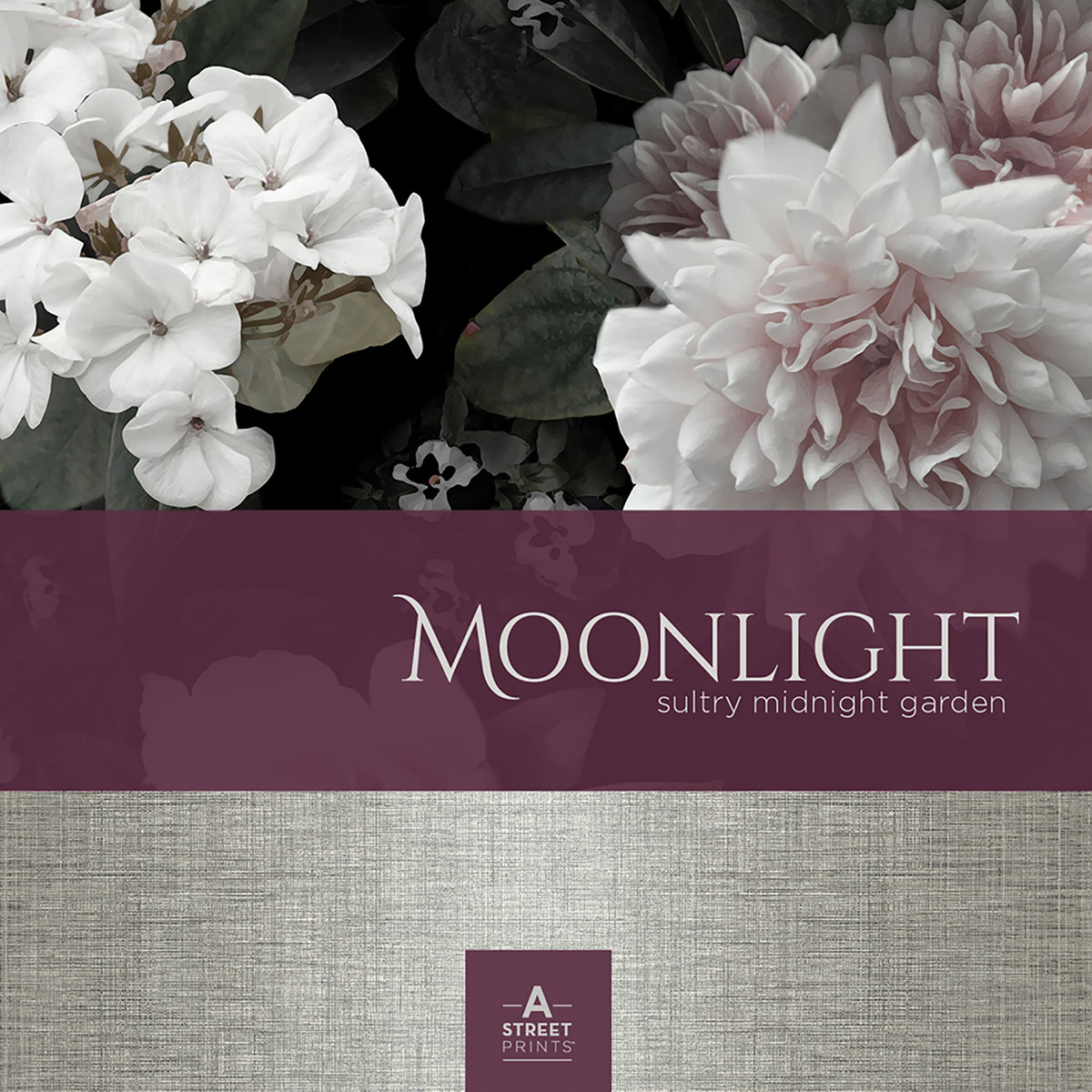 Moonlight is a beautiful new collection from A-Street Prints. The collection's subtitle is "sultry midnight garden" and it is a perfect descriptor. These dark and dreamy prints run the gamut of rich florals, velvet flocked damasks, and luxe metallic foils.
Rich and opulent…dark yet vibrant…Moonlight is a stunning collection of jewel toned wallpapers. Velvet damasks, foil trellises, and beaded geometrics are just a few of the prints found among the pages. This romantic collection has a mixture of vintage and modern styles that could fit anywhere from an English manor to a New York loft.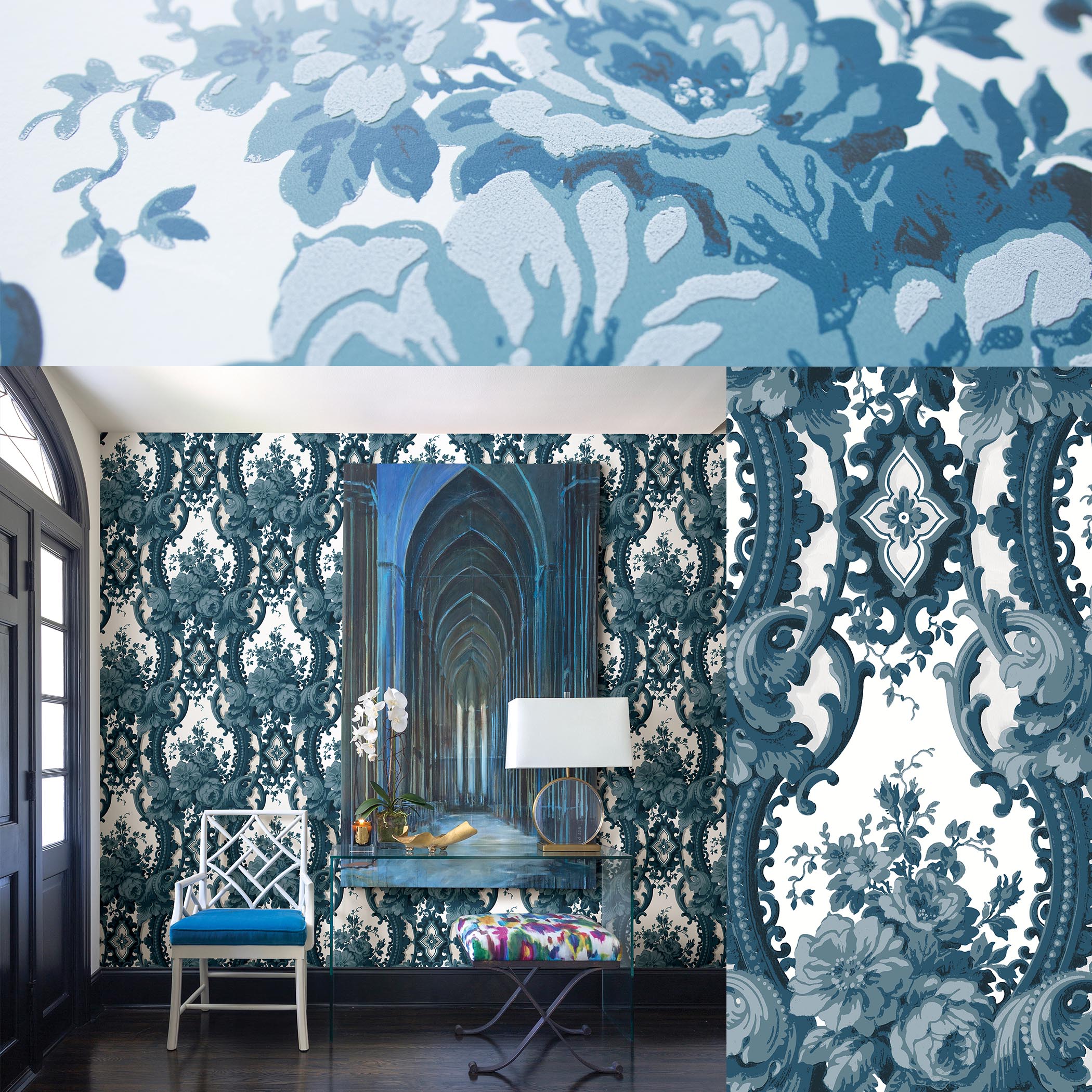 This classic floral cameo has a dramatic scale that is accented by textured raised inks that add even more dimension. In monochromatic color palettes of rich jewel tones, the pattern has a classic elegance.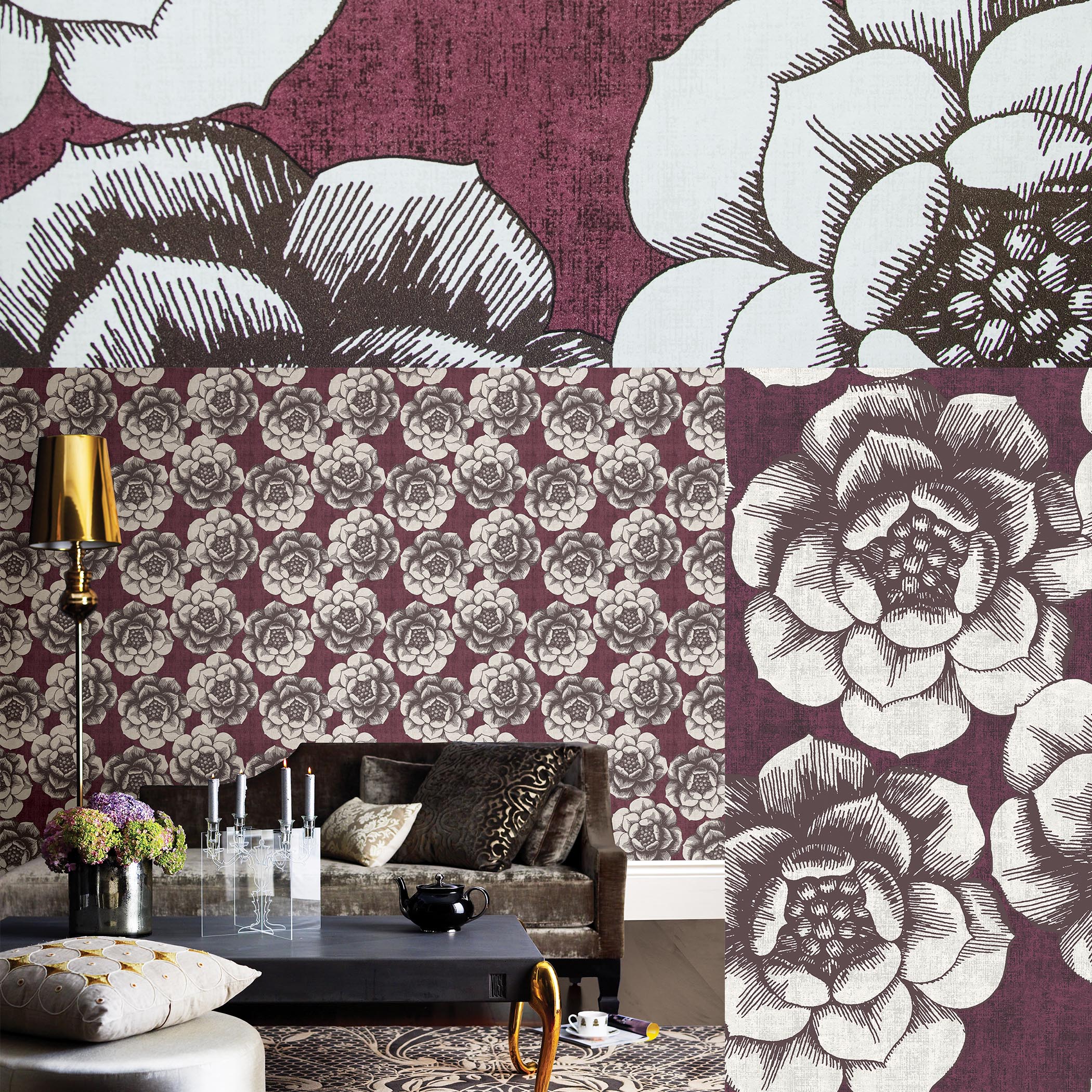 This large scale floral has a beautiful artistic hand drawn style. The texture print background adds even more dimension to this kaleidoscope of florals. The white flowers are a unique touch that makes this perfect for a modern home.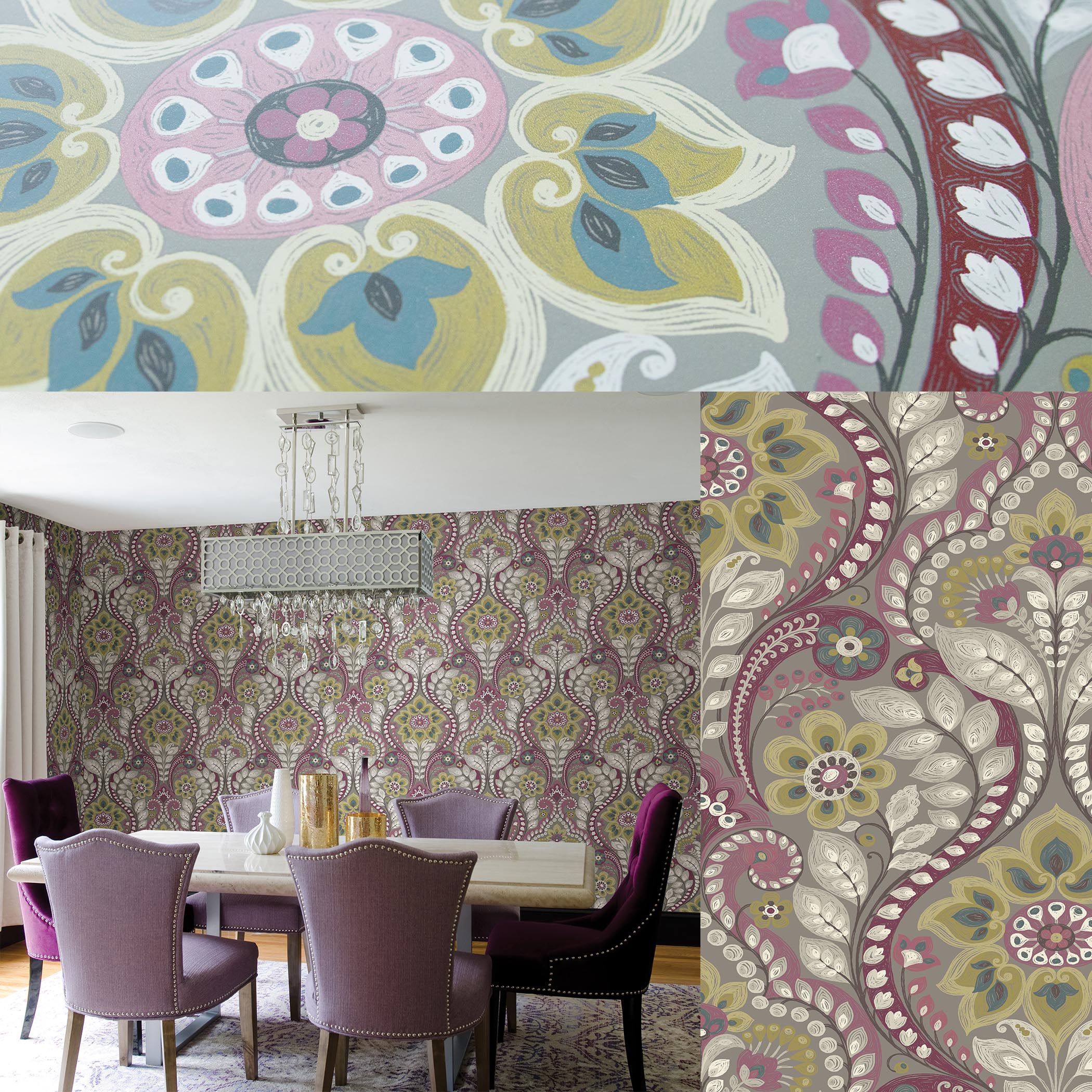 Add a psychadellic floral with an artistic style to your home. This colorful floral damask wallpaper is composed of hand drawn lines that create a textural style. The beautiful jewel tones pop against a grey background.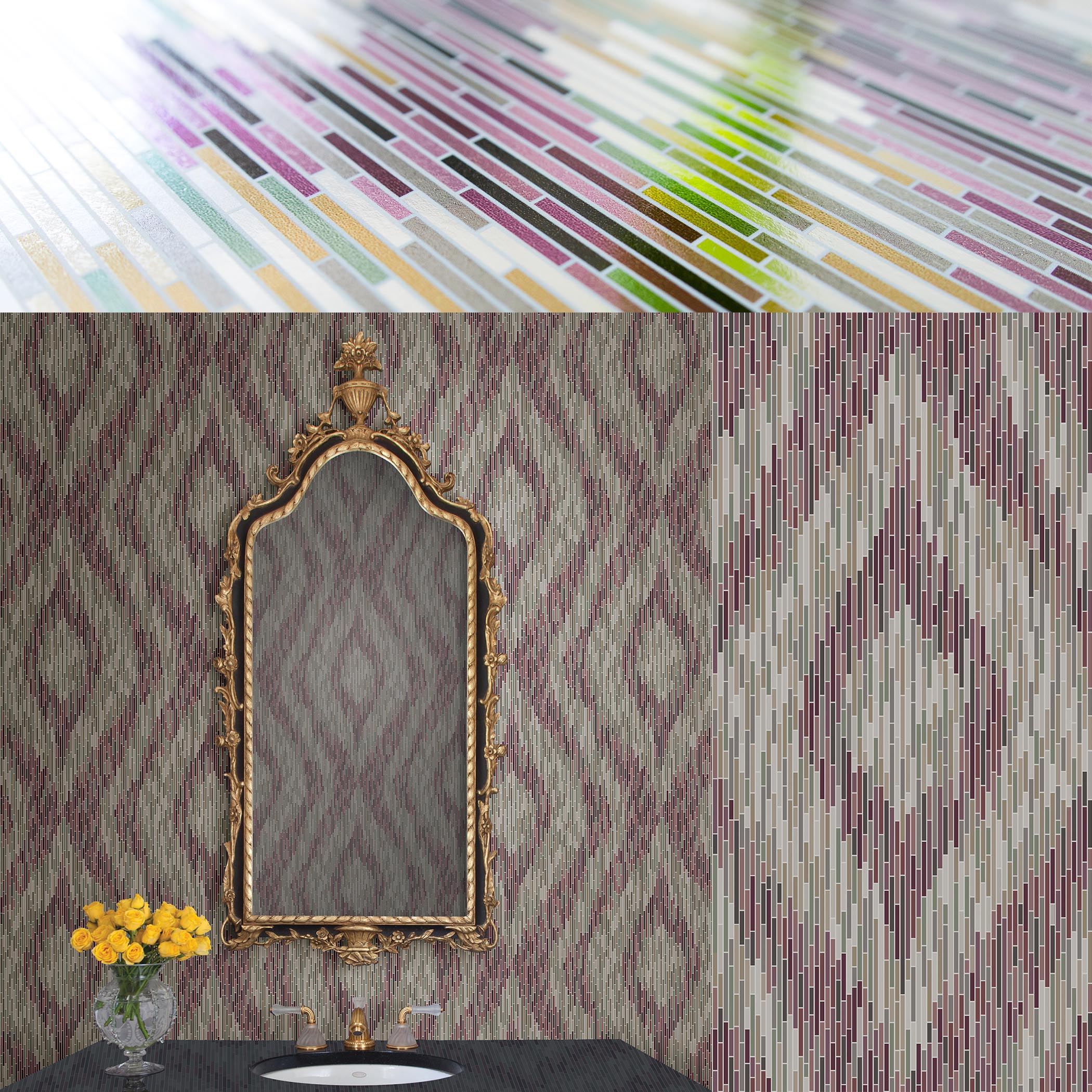 This geometric ogee is a show stopper. The design is printed on a high shine metallic foil and is composed of hundreds of thin rectangles. Shades of purple, green, ochre, and silver create a mesmerizing display of shining elegance. The design is perfect for a modern home with a daring edge.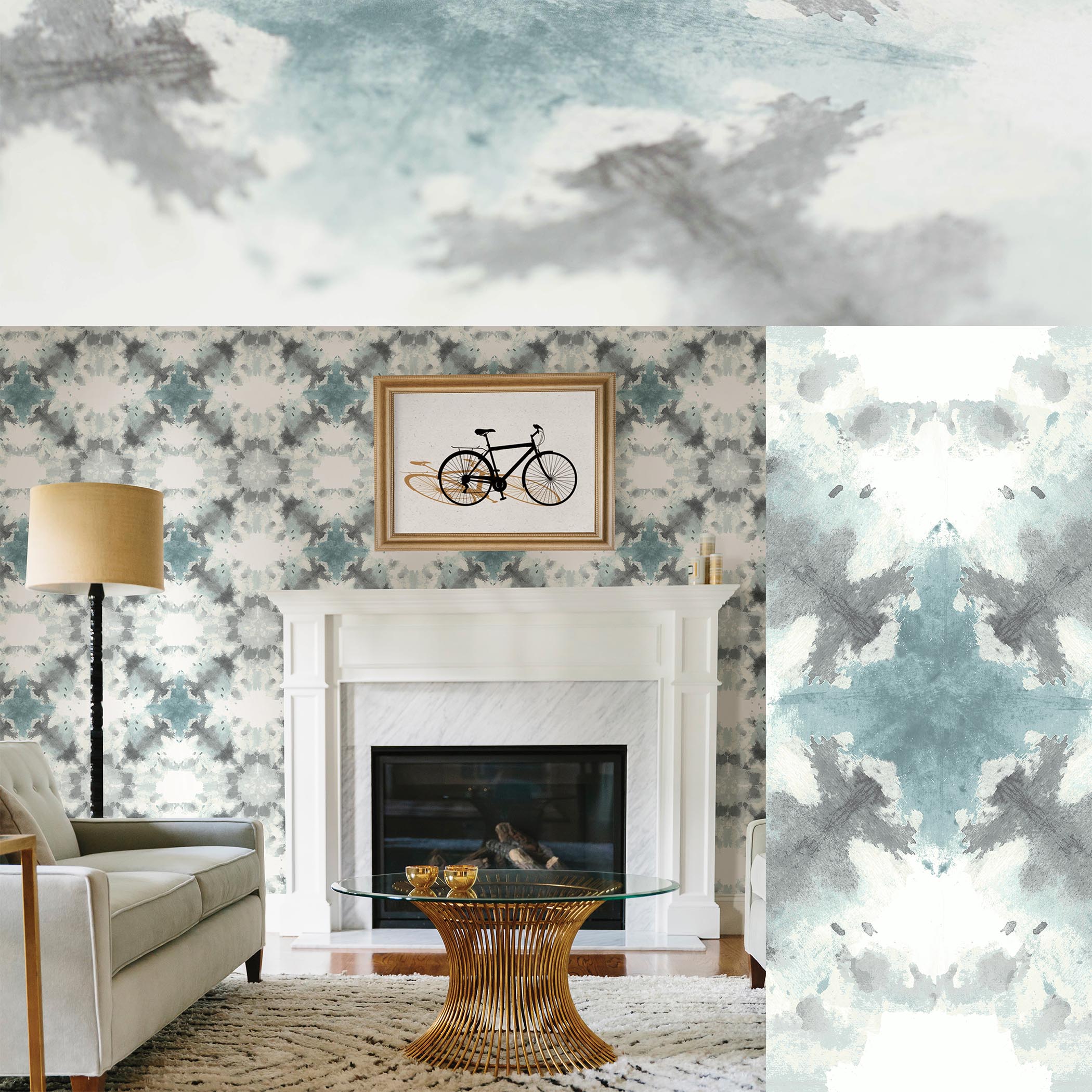 This abstract ink blot design is what modern wallpaper dreams are made of. The blue, grey, and seagreen hues blend together beautifully, forming a kaleidoscope print that is one part geometric, one part blooming floral, one part crashing wave.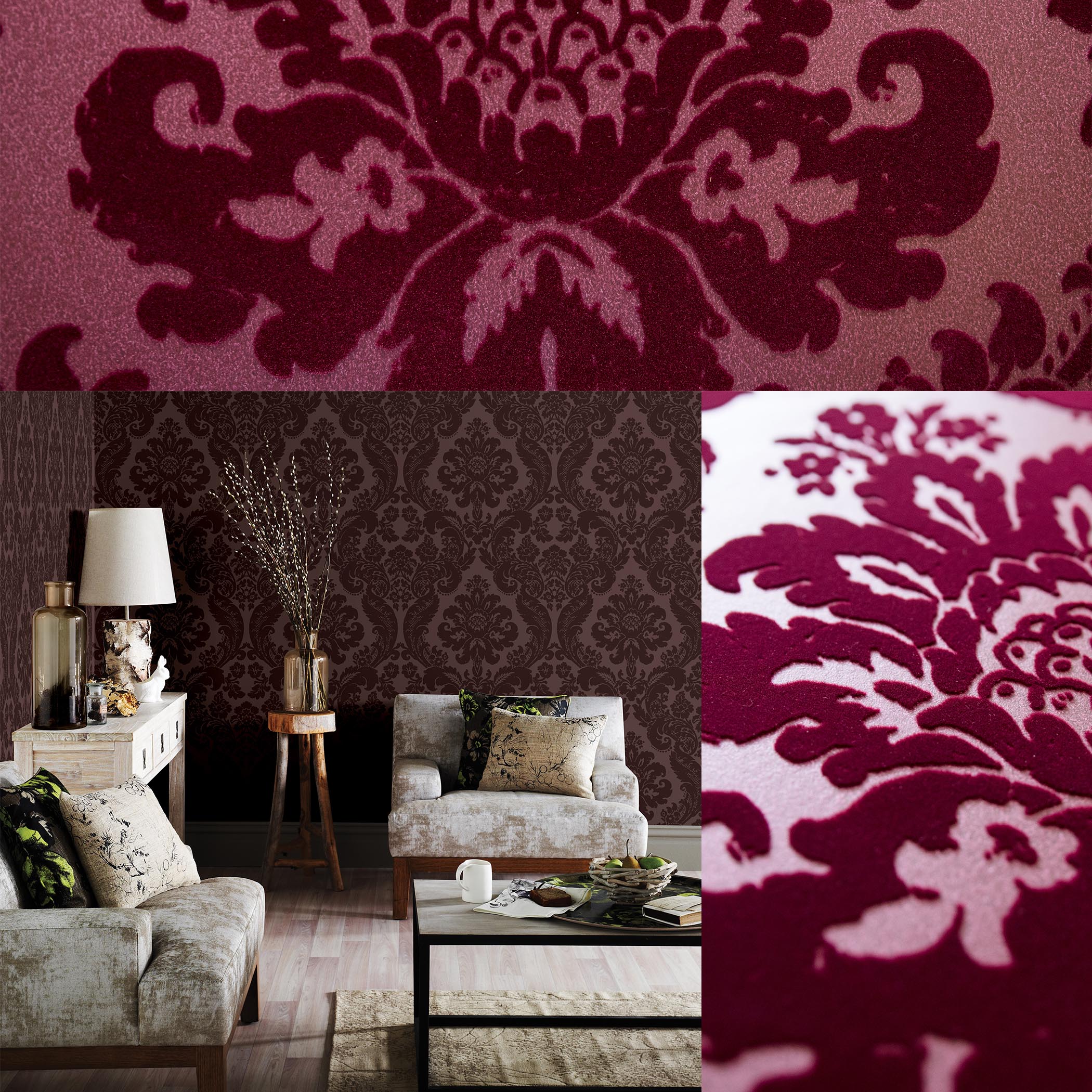 This velvet damask is what dreams are made of.  Each design features a bolt metallic background and rich velvet flocking with a tactile dimension. This opulent design would be equally at home in a palace as it would a modern glam home.