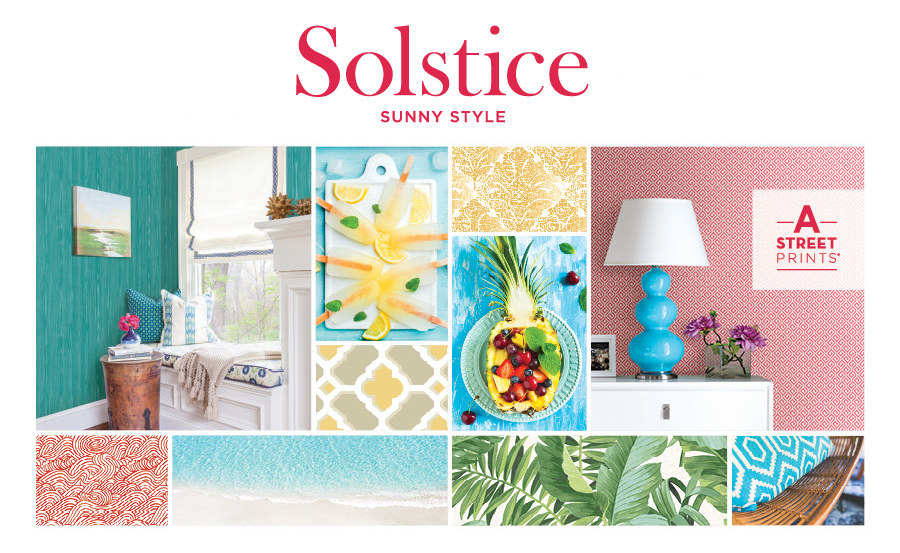 Embrace the peak of summer with the Solstice wallpaper collection. The calm crashing of waves meets a fiery sky. Relaxation and jubilation combine in the newest collection from A-Street Prints. Pops of color in the form of coral, turquoise, ochre, and green mimic the vibrancy of nature.
Classic prints with a modern twist from shibori to wave motifs to florals are featured in the collection, all with an eclectic twist. These prints bring a carefree, relaxed feeling to the walls, like sipping a fruity beverage under a tropical cabana.
Step into the sunny side of life with the Solstice collection.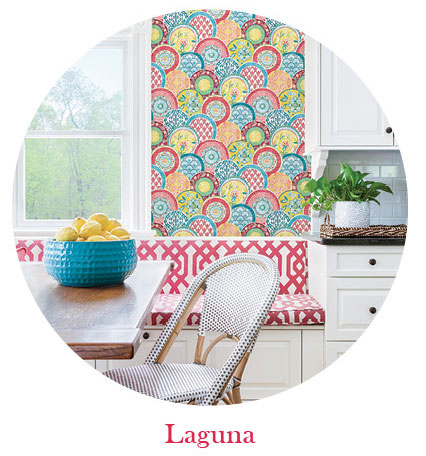 Laguna—Breathtaking and unique, this wallpaper features a stunning array of painterly plates that will add instant charm to any room.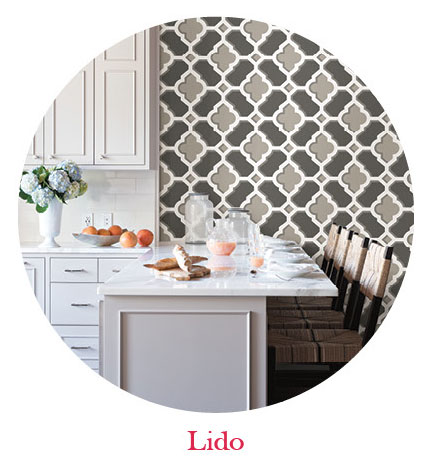 Lido—A bold, Spanish inspired geometric wallpaper that features a striking 3D illustration.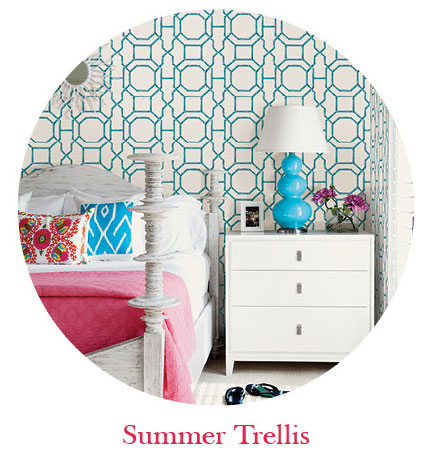 Summer Trellis— A wonderful large scale bamboo trellis wallpaper with a detailed painterly effect.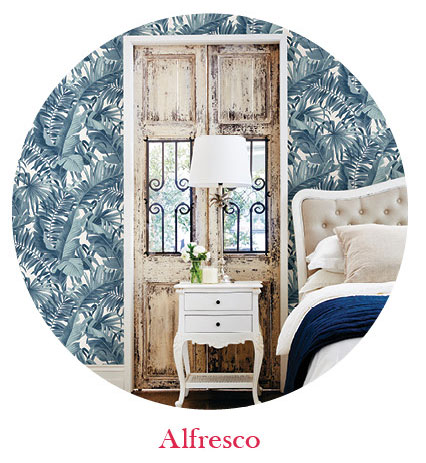 Alfresco— Bring the wonder of the outdoors inside. This fabulous palm leaf wallpaper is set against a shimmering linen backdrop.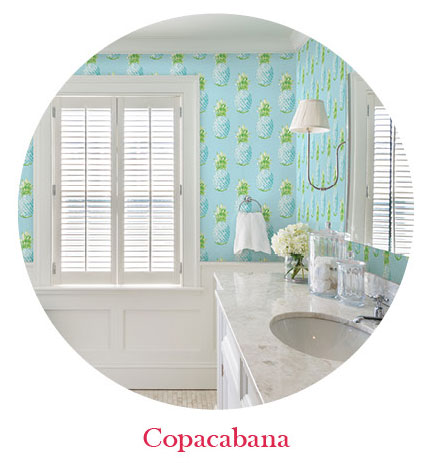 Copacabana— Say welcome to all who enter your home with the beautiful watercolor pineapple wallpaper!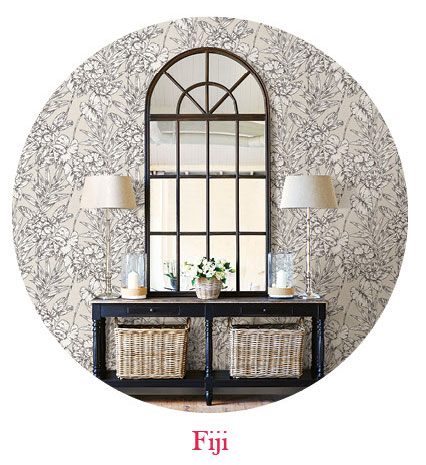 Fiji— An impressive tropical leaf wallpaper with a hand drawn etched style set against a subtle leaf effect.