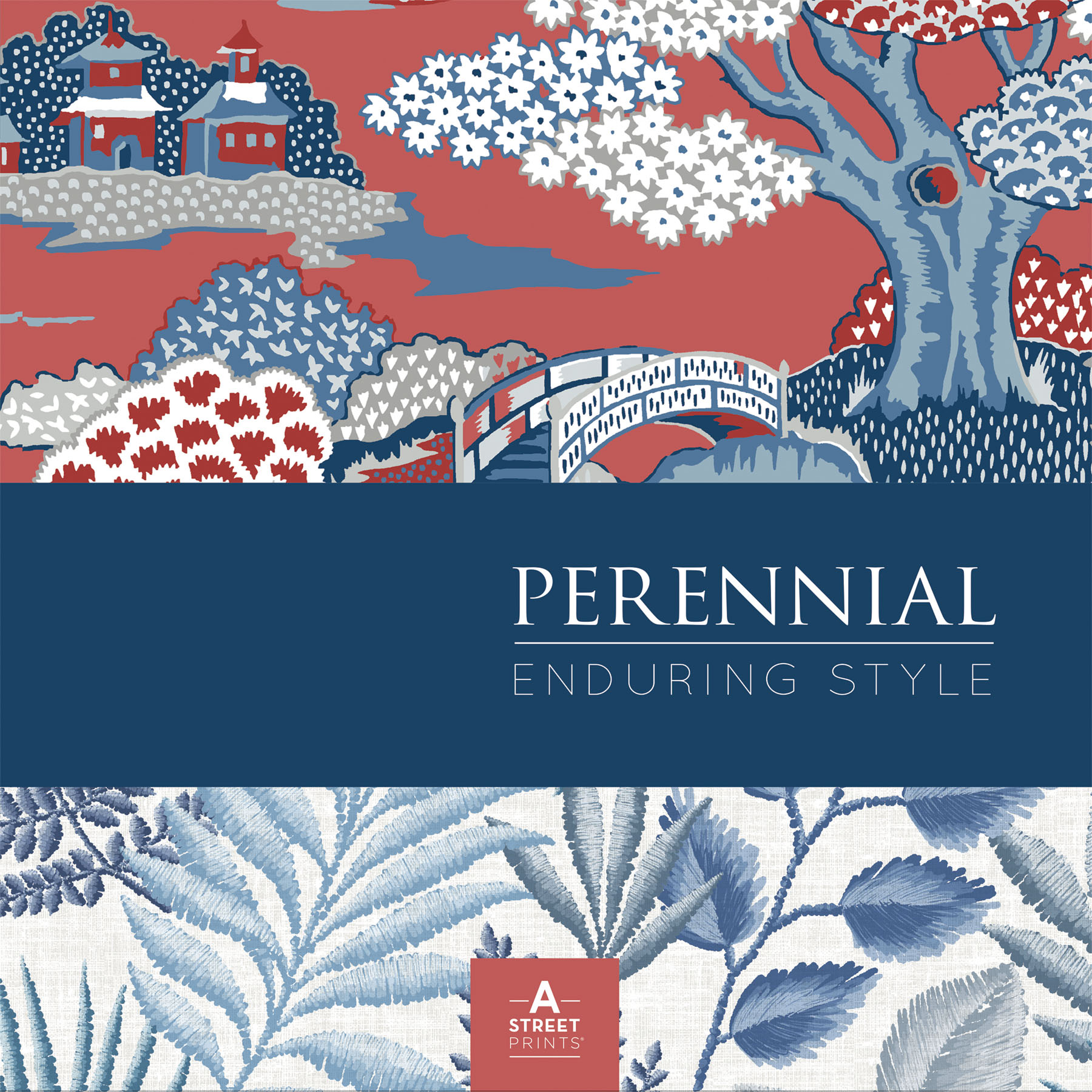 Brewster Home Fashions is pleased to announce the release of a new A-Street Prints collection, Perennial. With captivating designs and playful color combinations, this collection embodies a twenty first century twist. Designs embrace bold colors, while also infusing softer shades to counterbalance throughout. Continue on to explore our five favorite patterns, or click here to shop the whole collection.
Bargello
Bargello will instantly add warmth to any home with its bright and eclectic faux grasscloth design. It incorporates a white and yellow wave pattern, with raised inks adding to its realistic texture.
Birds of Paradise Breeze
This lovely botanical wallpaper features large scale flowers blooming amongst birds. Birds of Paradise Breeze has a grey color palette that adds a vintage flair to this charming design.
Joy De Vie
Joy De Vie Toile features bold, multicolored hues and is perfect for incorporating color into your home. This energetic and lush landscape design depicts fishing boats, trees, and pagodas.
Raffia Thames
To balance the pops of color and pizzazz this collection incorporates, Raffia rounds out Perennial with a sophisticated and soothing feel. Complete with raised inks, this wallpaper has the realistic organic feel of grasscloth in a rich denim hue.
Corona
This multicolored masterpiece is entertaining with its red and teal hues. Corona Jacobean features subtle distressing that lends to its lovingly weathered look.
Shop the whole Perennial collection here.