Greys, Blues, and Bricks
Give your walls a fresh look in 2017 with a chic wallpaper.
We've compiled a curated collection of our best selling wallpapers.  These best selling designs range from modern geometrics to classic damasks to timeless woods. The most popular shades of the year (greys and blues) continue in the forefront of design, with more and more options for prints to match any home.
Whether your style is industrial, traditional, modern, or farmhouse, you'll find something you love in this selection.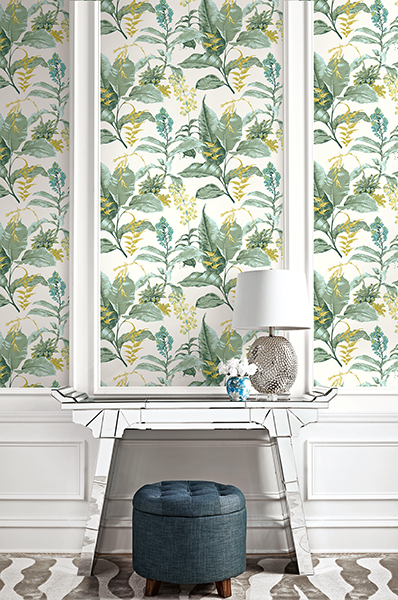 Maui Green Botanical Wallpaper
This bold palm leaf wallpaper is on-trend and can be mixed with a medley of styles from preppy to bohemian to beachy.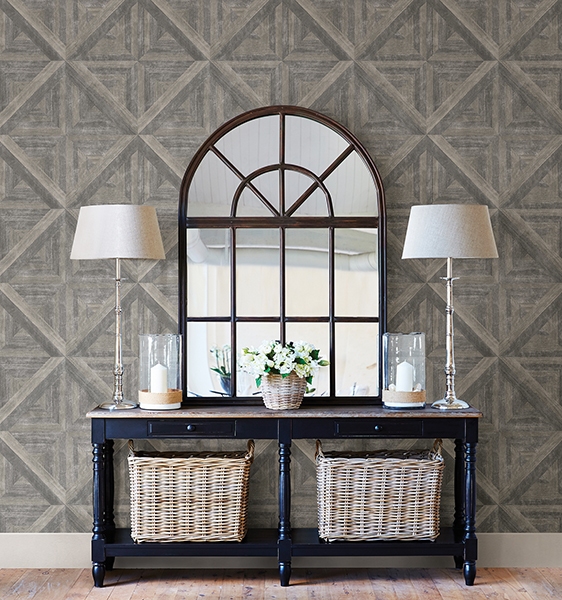 Carriage House Taupe Wood Wallpaper
This grey wood wallpaper has a Parisian flair with a geometric print and a subtle distressed texture.
 Twill Blue Damask Wallpaper
This large scale damask wallpaper has a chic ombre gradient.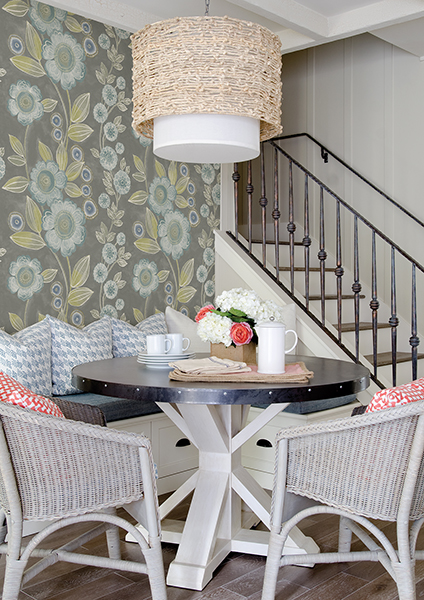 Bloom Grey Floral Wallpaper
A beautiful large scale floral wallpaper with a hand painted style.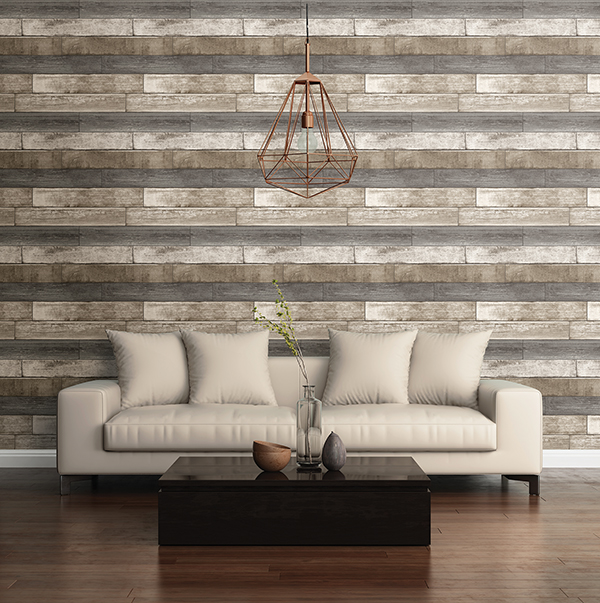 Weathered Plank Grey Wood Texture
This weathered plank wallpaper has a distressed texture and multi-colored planks for a dimensional look.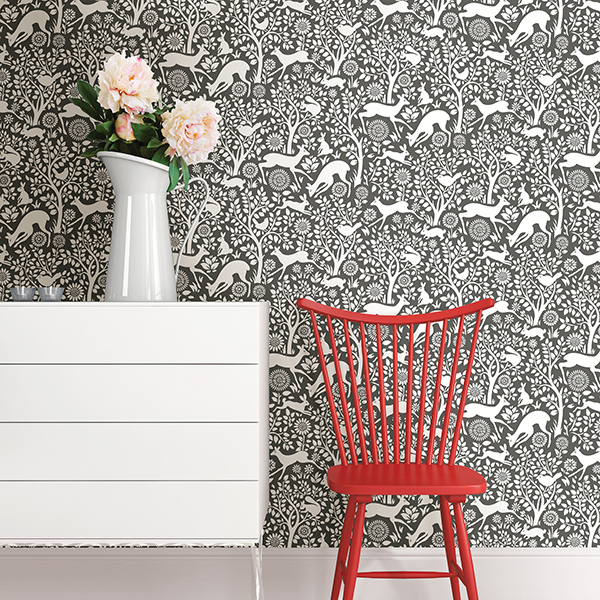 Meadow Charcoal Animals Wallpaper
This folk print animal wallpaper is a versatile design, perfect for any room from a nursery to a dining room.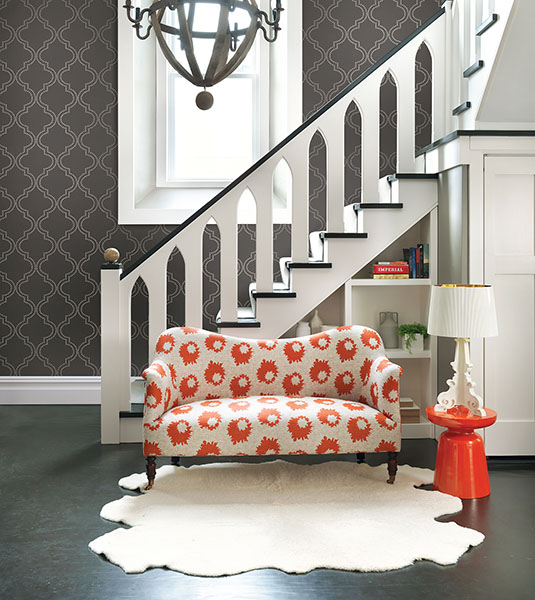 Tetra Charcoal Quatrefoil Wallpaper
This grey quatrefoil wallpaper has a chic dot print with a metallic sparkle.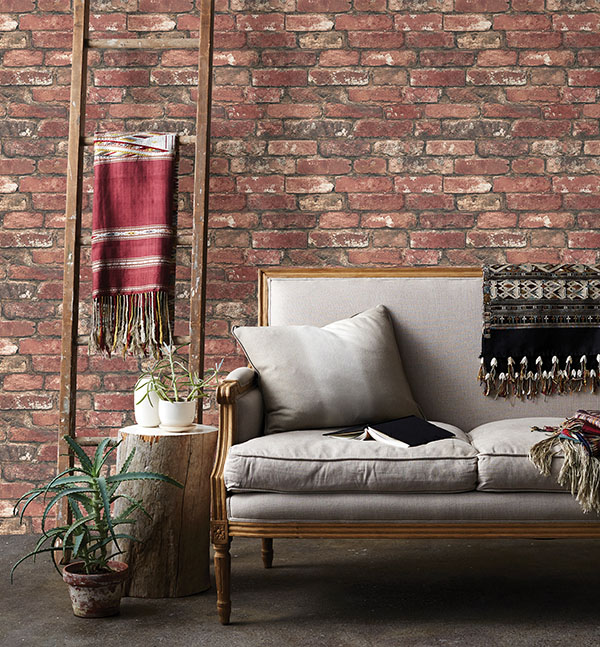 Loft Red Brick Wallpaper
This red brick wallpaper will give your home an industrial loft style.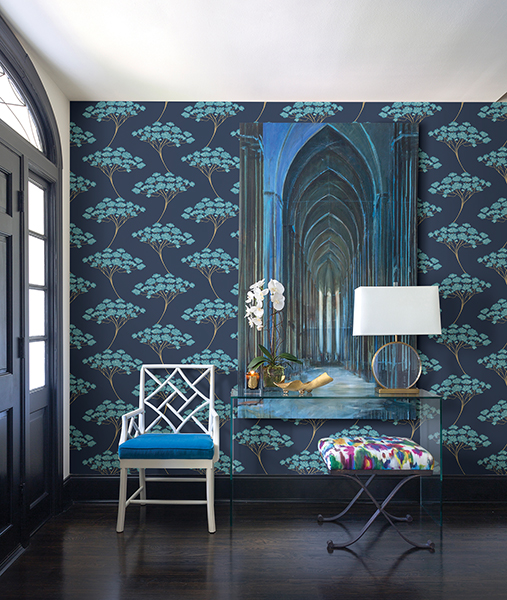 Banyan Navy Tree Wallpaper
This blue banyan tree wallpaper is a beautiful flowing print.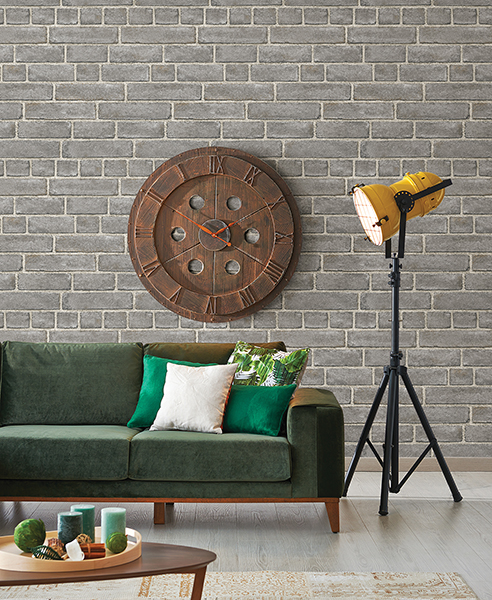 Facade Grey Brick Wallpaper
A modern grey brick wallpaper with an industrial style.