When it comes to your home, there are few things more exciting than a style refresh. With seemingly endless supplies of design inspiration, the options are limitless.
Back to back to back room makeovers, however, can leave both you and your wallet feeling drained. Fortunately, there are simple ways to regularly overhaul your style without completely gutting your space, or your bank account:
Rethink Your Layout
When your room style needs a refresh, swapping the placement of your furniture and artwork can be as impactful as replacing them.
Rearranging your furniture can transform the feel and flow of a room and can open up space you didn't realize you had. However, if space is truly tight, simply pulling bulky furniture a few inches off the wall can create the illusion of openness.
Similarly, even your most vibrant wall décor staples can lose their impact. Over time, our brain stops registering items in familiar places, so give your artwork back its oomph by swapping its placement! For additional wow-factor, consider painting or upgrading your frames – especially if your pieces can take up more real estate in their new spot.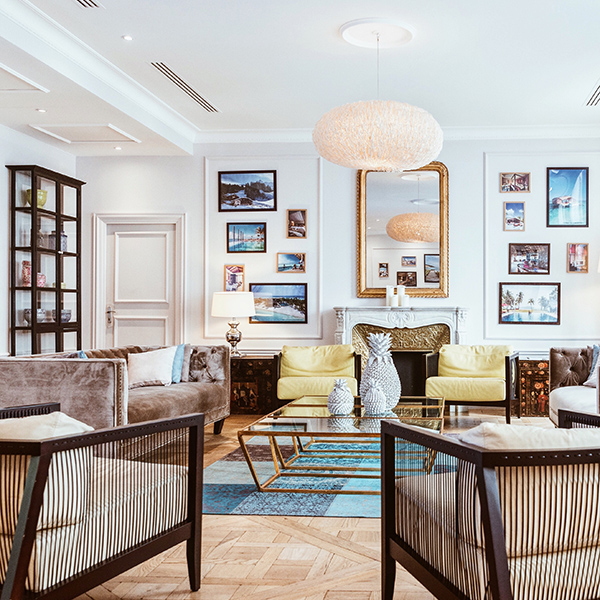 Introduce a Style Focal Point
When it comes to frequent style updates, less is often more. For maximum impact with minimal effort, focus your efforts on a central feature. This could be a new piece of furniture or art, a feature wall, or a unifying color or pattern throughout.
If you're constantly experimenting with home design, peel and stick wallpaper is a must. Easy to both install and remove quickly without damaging your walls, peel and stick wallpaper enables you to update your room frequently and hassle-free! And with tons of options to choose from, there's sure to be a print that completes your vision.
For flexible room style swaps, create a dedicated feature wall for peel and stick wallpaper; when inspiration strikes, you have the perfect primed canvas for swapping patterns and building your new look.
Choosing a focal point not only creates immediate impact, but also allows you to be more strategic with overall room styling. Pull secondary colors from your feature or add dimension to a dominant color palette with home décor. Textural contrast adds complexity to interior design; consider incorporating complimentary metallics, woods, textiles, and patterns to extend the impact of your room feature.
Which brings us to our next suggestion…
Upgrade Your Accents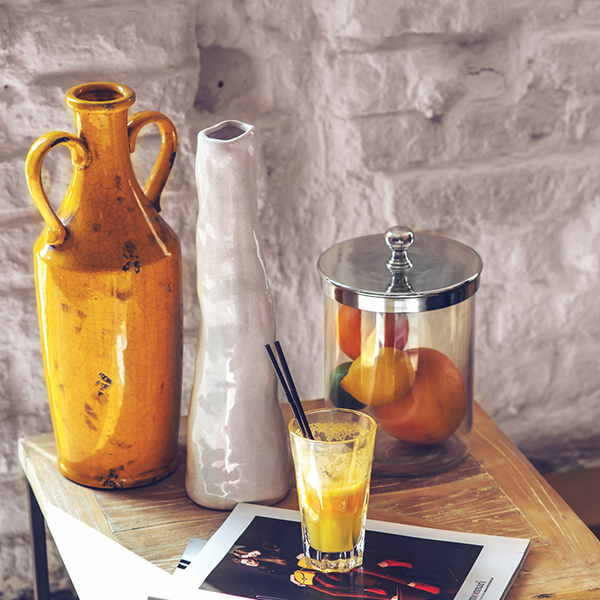 When shifting styles, your accent pieces may no longer fit the new vibe. Reuse what you can, but to truly embody the new look, you'll likely need new décor.
For maximum impact, think accent groupings, with odd-numbered groupings being more dynamic and visually appealing than even numbers. Three tends to strike the right balance of enhancing your style without feeling cluttered, but play around with this! Depending on the size of your accents and the space they occupy, you might like more, or less.
Item groupings should share a common theme, but items should differ slightly to ensure the blend is interesting. For instance, your accents might share a color palette, but vary in shape, size, and material.
Bringing in new décor doesn't have to cost top dollar, either. Antique stores and flea markets can offer hidden gems that add unique character to your space. Better yet, breathe new life into vintage pieces by repurposing them for one-of-a-kind flair. For example, transform ornate picture frames into stylish serving trays or open shelving for some personalized wow factor!
Pro-Tip: Maximize Style Update Ease with a Neutral Base
Changing your room's style is easiest when starting with a neutral foundation. Your walls are your largest surface, and they set the tone for your overall design. The more neutral your walls, the easier it is to make significant style transitions without completely overhauling your space.
Now, we're not saying that bold colors or wallpapers prevent you from revamping your room's style; that couldn't be further from the truth. However, if you're looking to drastically change the character of your space with small updates, you may have a harder time. These tips will 100% help bring new life to your interiors. Regular 180-degree style swaps, however, could be harder to pull off.
Building a space where you can make simple, yet significant style transitions might require an upfront investment. But if you love playing with home design, renovating your walls makes long-term sense.
For the most flexible style baseline, we recommend neutral walls. Neutral, however, does not have to mean boring! Nowadays, neutral can encompass more than just earth tones – think subtle pinks and soft blues. And, with a variety of warm and cool shades, you're sure to find a hue with quiet flair.
A new coat of paint can instantly transform your space. To further enhance your neutral color, consider pairing it with paintable wallpaper. Paintable prints provide texture and depth, adding drama and dimension to more muted hues.
Again, wallpaper adds dimension and visual interest that paint alone can't provide. For a flexible design foundation, your best options are simple patterns or textural-looking prints – again, in a neutral palette. Look for wallpapers, like the options below, that can be easily paired with a wide array of colors and room features:
Looking for regular design inspiration and advice? Follow Brewster on Instagram for more ideas and blog insights!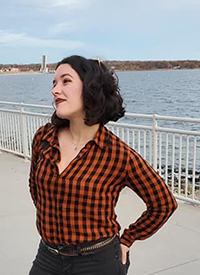 A design enthusiast thrilled to be decorating her first & forever home, Jen covers all things interiors with a special emphasis on strategies for developing beautifully simple and simply beautiful style. When not mentally curating her dream home, she can be found honing her submissions skills in Brazilian Jiu-Jitsu and Krav Maga.