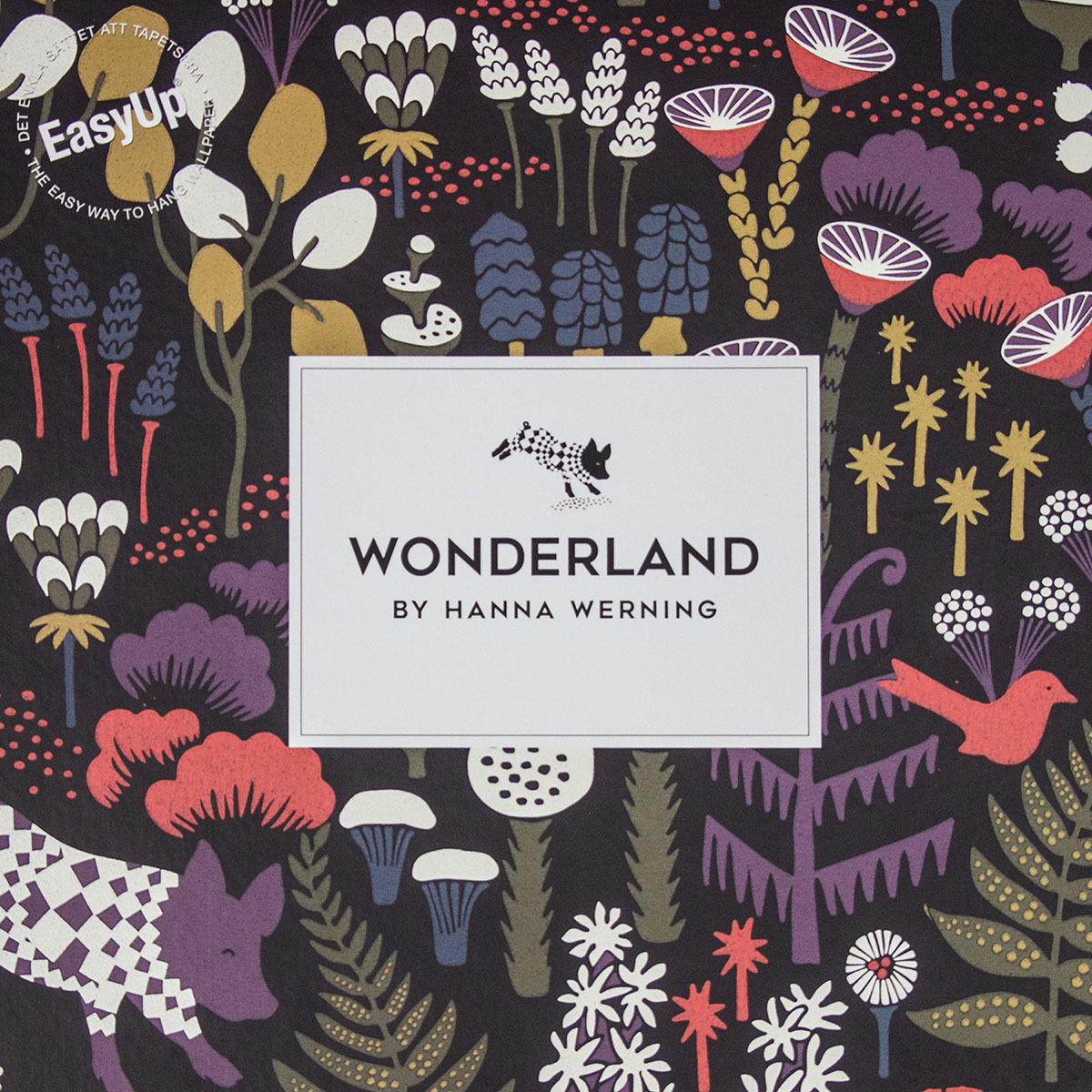 Wonderland is an exciting new collection for Boråstapeter by Hanna Werning, a Swedish illustrator with a whimsical style. The wallpapers form a magical backdrop to a fantasy world that unfolds into a perfect Scandinavian-inspired home. Her lively prints have unusual motifs and hidden gems, from sea anemones to a patterned piglet.
Werning is known for her bright and daring prints, taking walls to the next level. She's not afraid to take risks with her art and think outside of the box.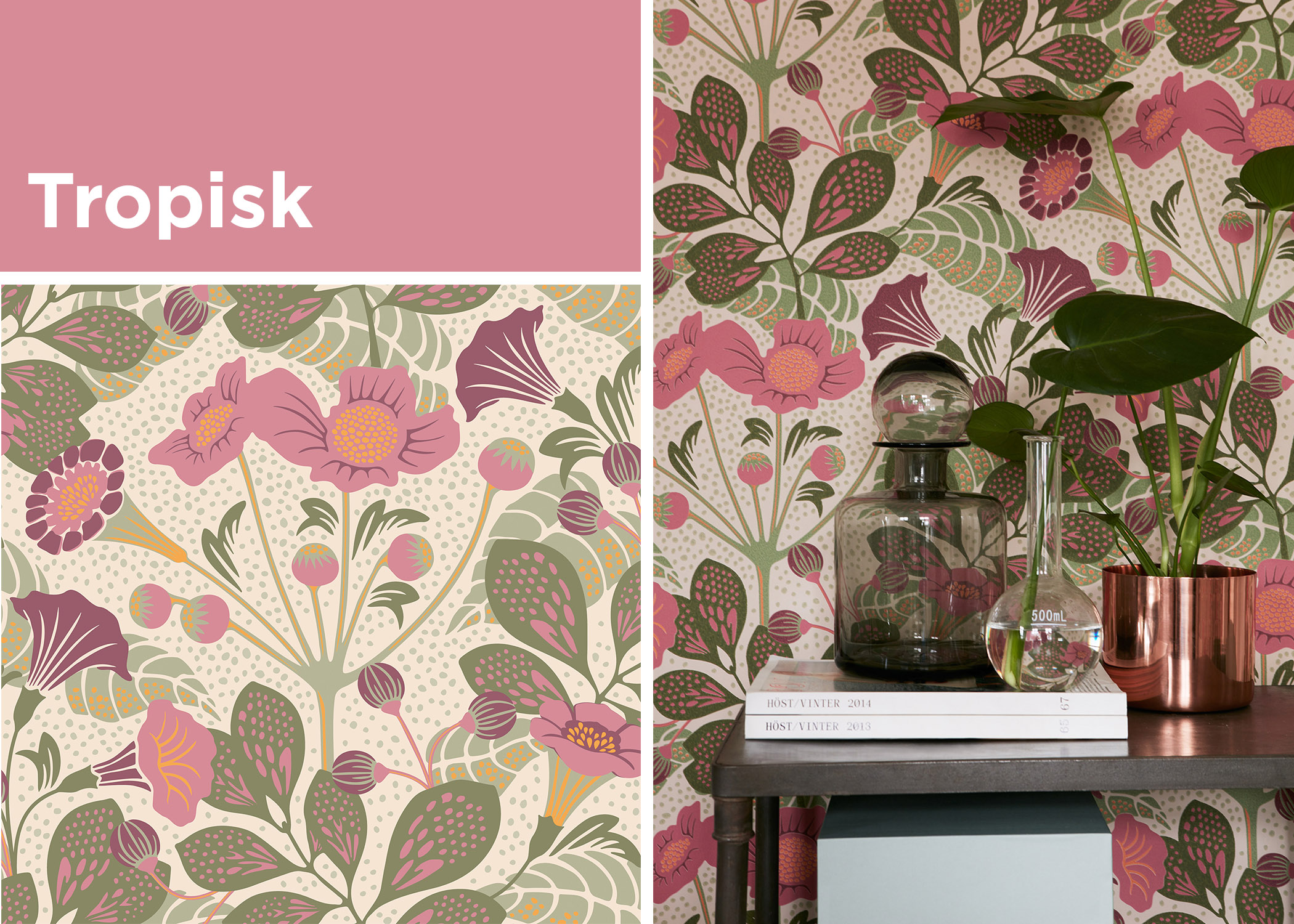 Tropisk is a vintage botanical wallpaper that is bursting with color. This Scandinavian print has vintage style with a bubblegum pink and fern green color palette. A light blush background adds romantic style. It is also available in green/grey and purple/navy.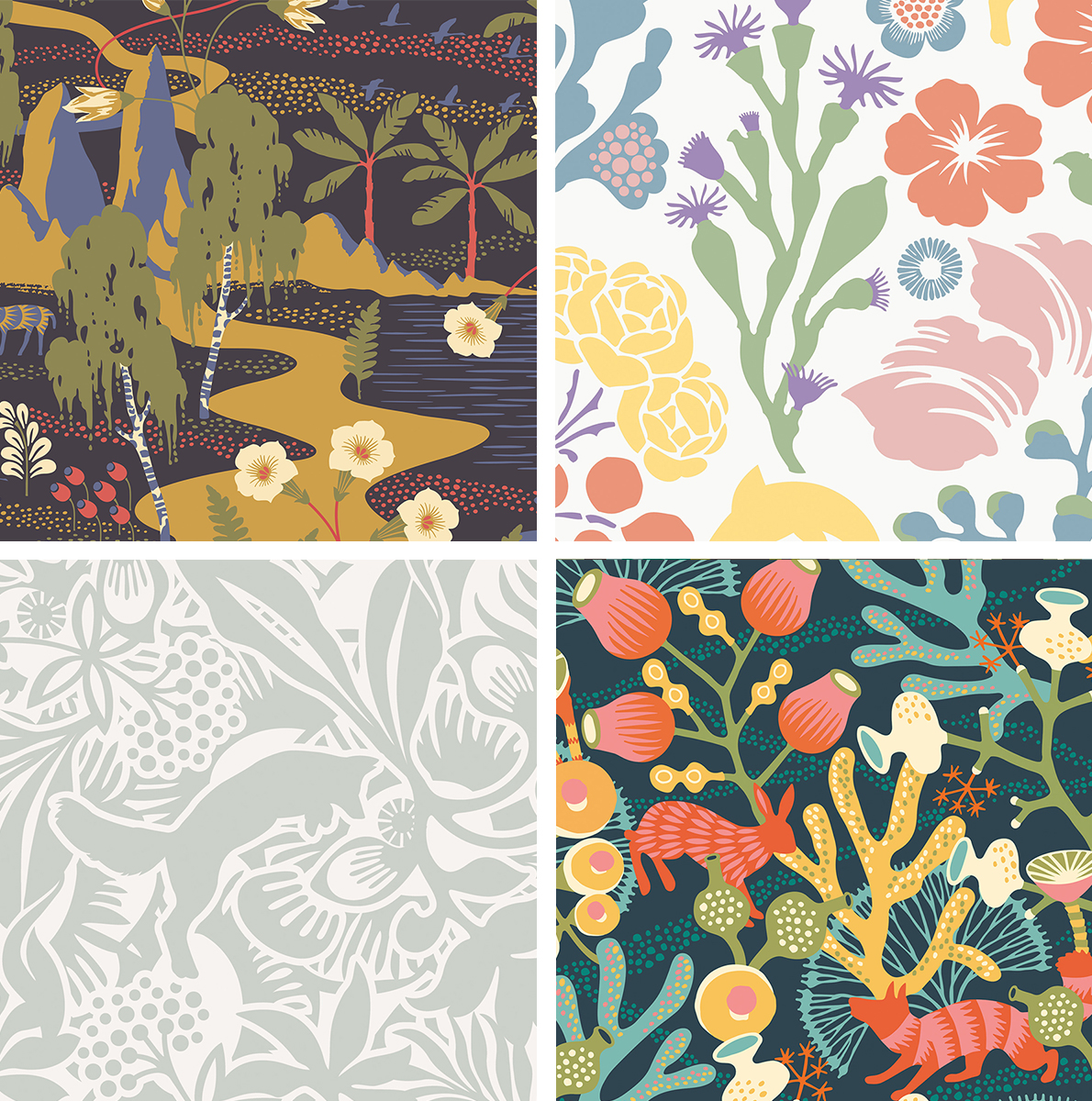 Top left: Magisk Oasis Wallpaper in navy, Top Right: Flytta Multicolor Fauna Wallpaper, Bottom Left: Lummig Fox Wallpaper in mint, Bottom Right: Korall Wall Mural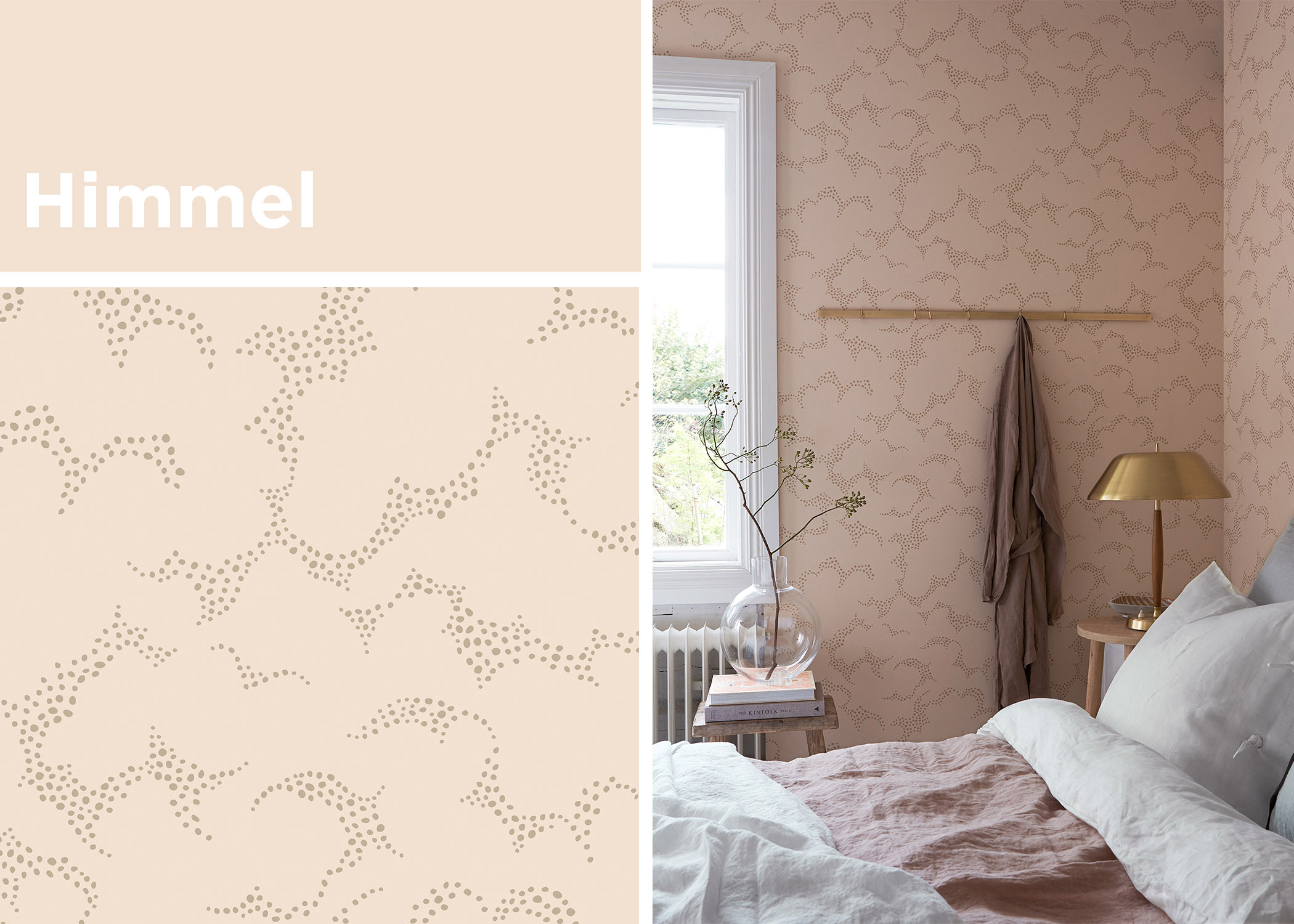 Himmel (meaning "sky" in Swedish) is a cloud wallpaper with a chic twist. Gone are the fluffy blue numbers from the 80's, and in its place is this abstract dot print design. In a light blush color, the design takes on a neutral style. The pattern is also available in grey, yellow, and mint.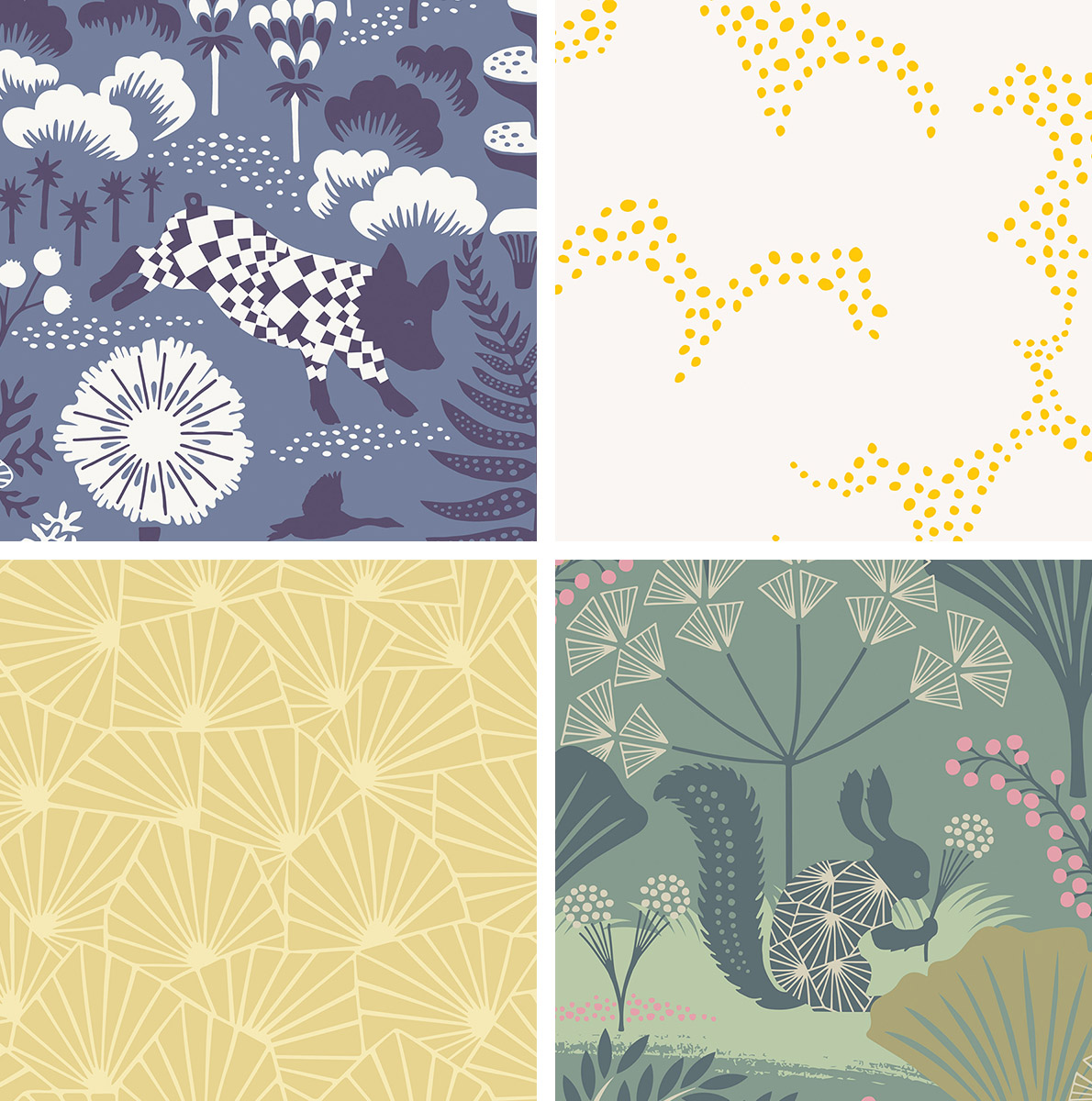 Top Left: Hoppet Blue Folk Wallpaper, Top Right: Himmel Yellow Abstract Dots Wallpaper, Bottom Left: Blomma Yellow Geometric Wallpaper, Bottom Right: Skog Green Forest Wallpaper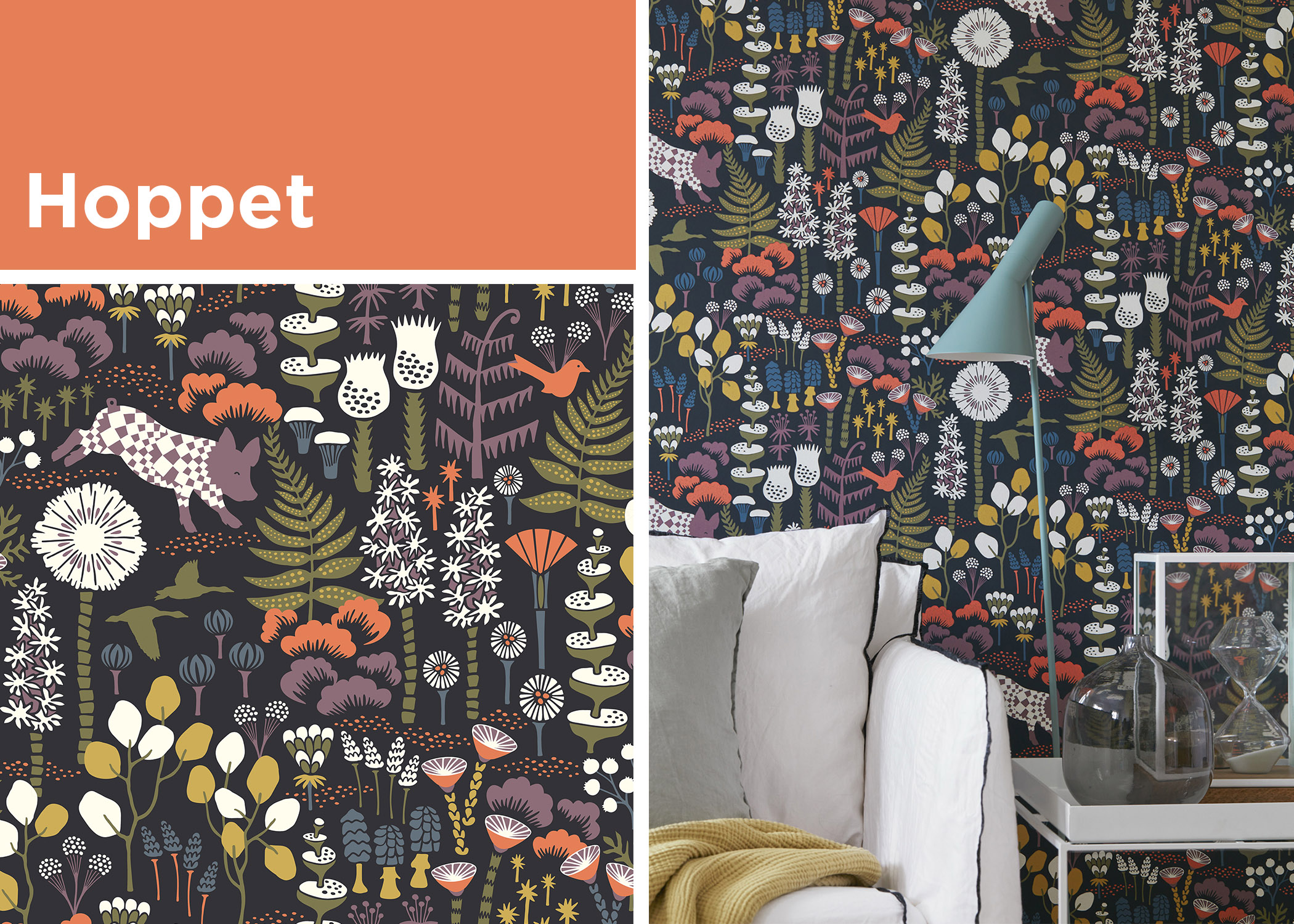 Hoppet (meaning "hope" in Swedish) is a whimsical floral wallpaper with patterned piglets hopping through the ferns. A dark background is covered in colorful blooms that pop off the wall. Also available in green, grey/blue, and white/pastel.
Read these next:
Quiz: Which Wallpaper Brand Fits Your Home Decor
How to Hang Wallpaper: Paste The Wall
The Most Popular Wallpapers of 2017