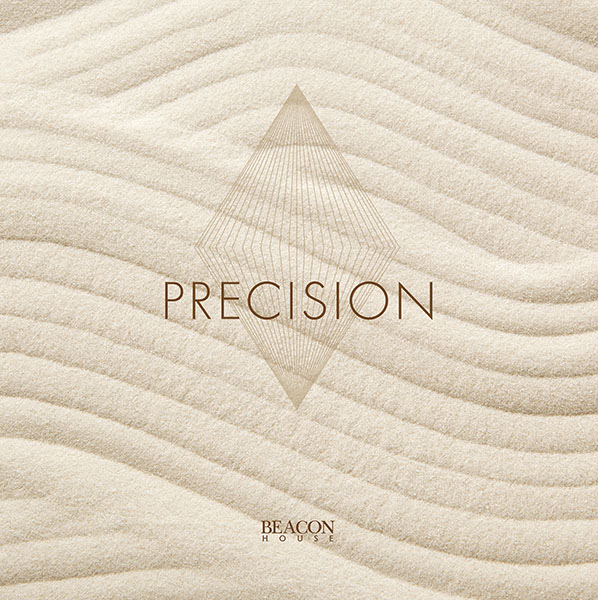 A Collection of Balance and Beauty
A collection based on the beauty of simple form, Precision adds an effortless touch to any space. Like a soft wind rustling through your curtain windows, this lovely arrangement of textures and lines, angles and curves, brings the same effect to the interior of your home.
A palette marked by both cool and warm earth tones, choose between a host of shades including light blues and tawny browns to spice reds and mineral grays. This eco-chic selection of colors brings each pattern to fruition, offering you a beautiful and contemporary wallpaper option that is also environmentally friendly.
"Precision takes a fresh look at contemporary geometrics. Raised ink and metallics mixed with rich textures and soothing earth tones bring this collection to life." – Daniel Martinez, Lead Designer  
This refreshing mix of swirling lines, dancing ogees, rippling circles, soft waves, palm prints and dazzling diamonds will awaken your home with a modern vigor. Decorate and inspire with these innovative compositions that lend beauty to even the smallest of spaces.