Add a DIY Beach Wood Wall to ANY Room in Minutes!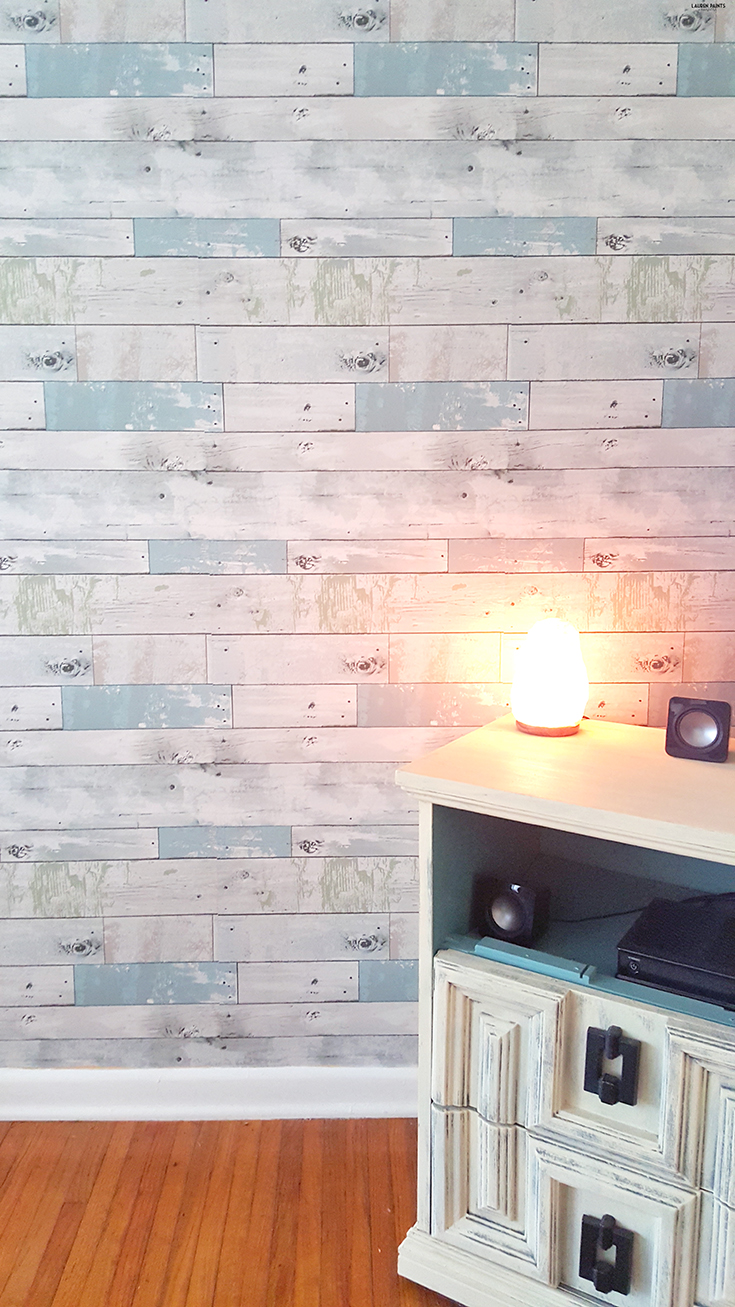 Lauren of Lauren Paints recently redid her living room using our Beach Wood Peel and Stick NuWallpaper. Her feature wall looks wonderful and brings life to her space.
She infused glamorous elements with metallic accents and classic furniture. This modern design is perfect for spicing up a plain room. The peel and stick material is perfect for renters or anyone who doesn't want the damage their walls.
Read what Lauren said about the project:
"Although we moved into our "new place" all the way back in June, we are just now finally settling in completely. From hanging pictures to rearranging furniture, I've been giving the entire house an overhaul, simply because I want it to feel cozy and comfortable, all the time, in every room."
"I knew the Beach Wood wallpaper was the answer to making our living room finally have the vibe I wanted. While it's beautiful in my eyes and I'm so happy we can have the beautiful "wallpaper" on the walls while we are here, I'm also pretty excited about how easy it is to remove… the second we decide to move out, we simply pull off the paper and the house is ready for it's next owners!"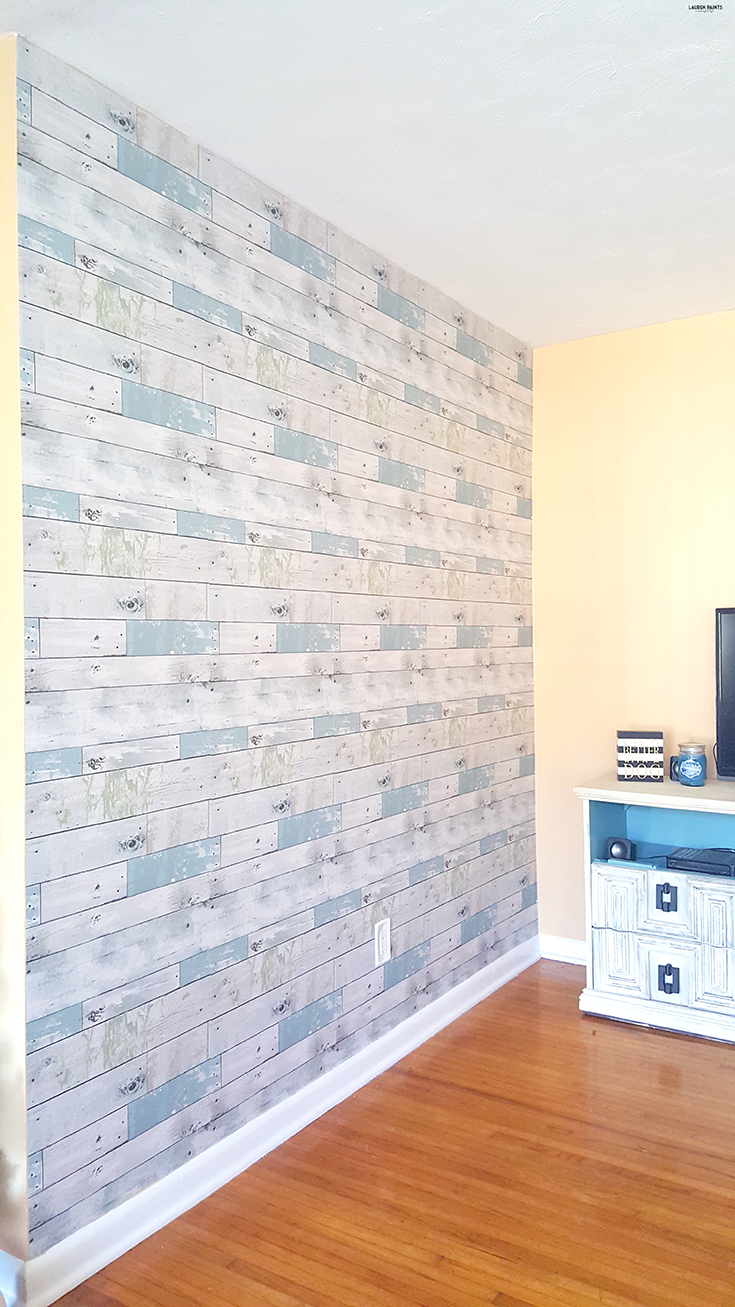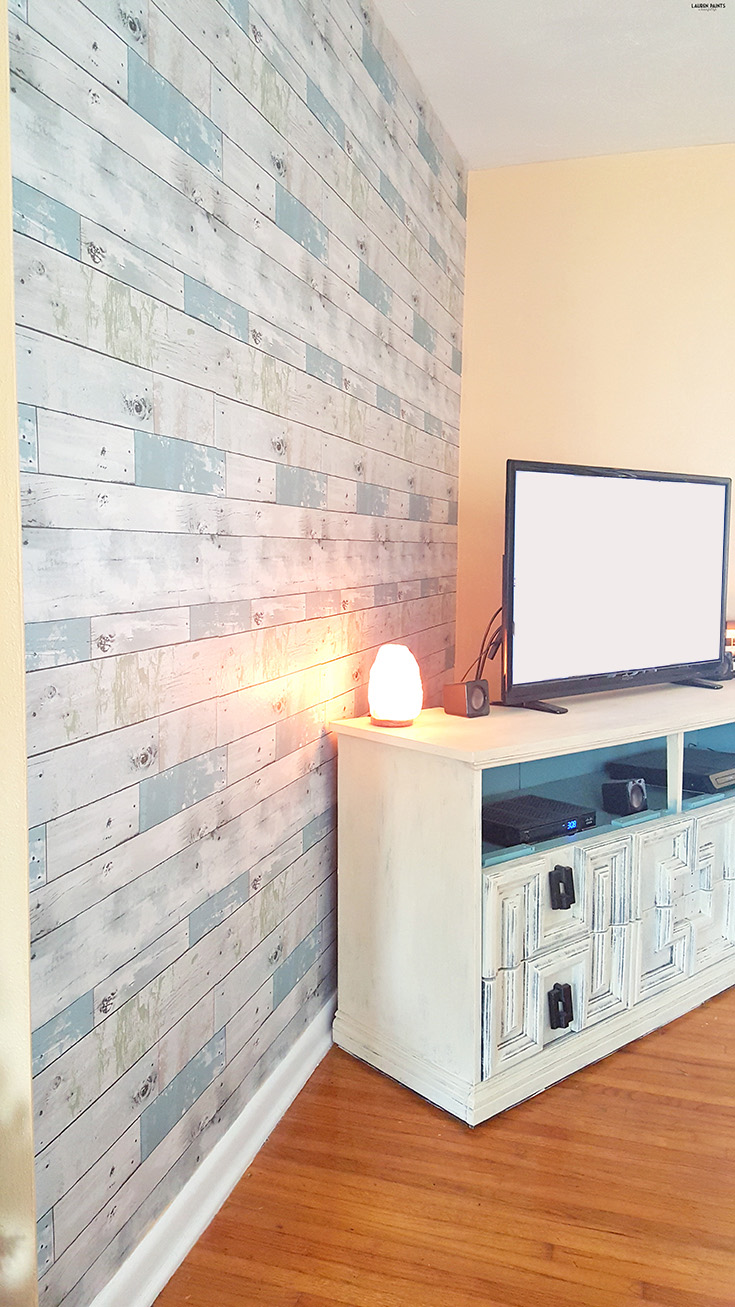 Read the rest of Lauren's post and see more photos.
Get more information on the Beach Wood NuWallpaper.