We're excited to announce our latest wallpaper collection, Celadon. This collection embodies a modernist approach to a life lived simply. Soft interplays of color and design infused with an array of materials offer an aura that is quietly captivating all the while chic and alluring. Our Celadon collection will bring a casual elegance to your home.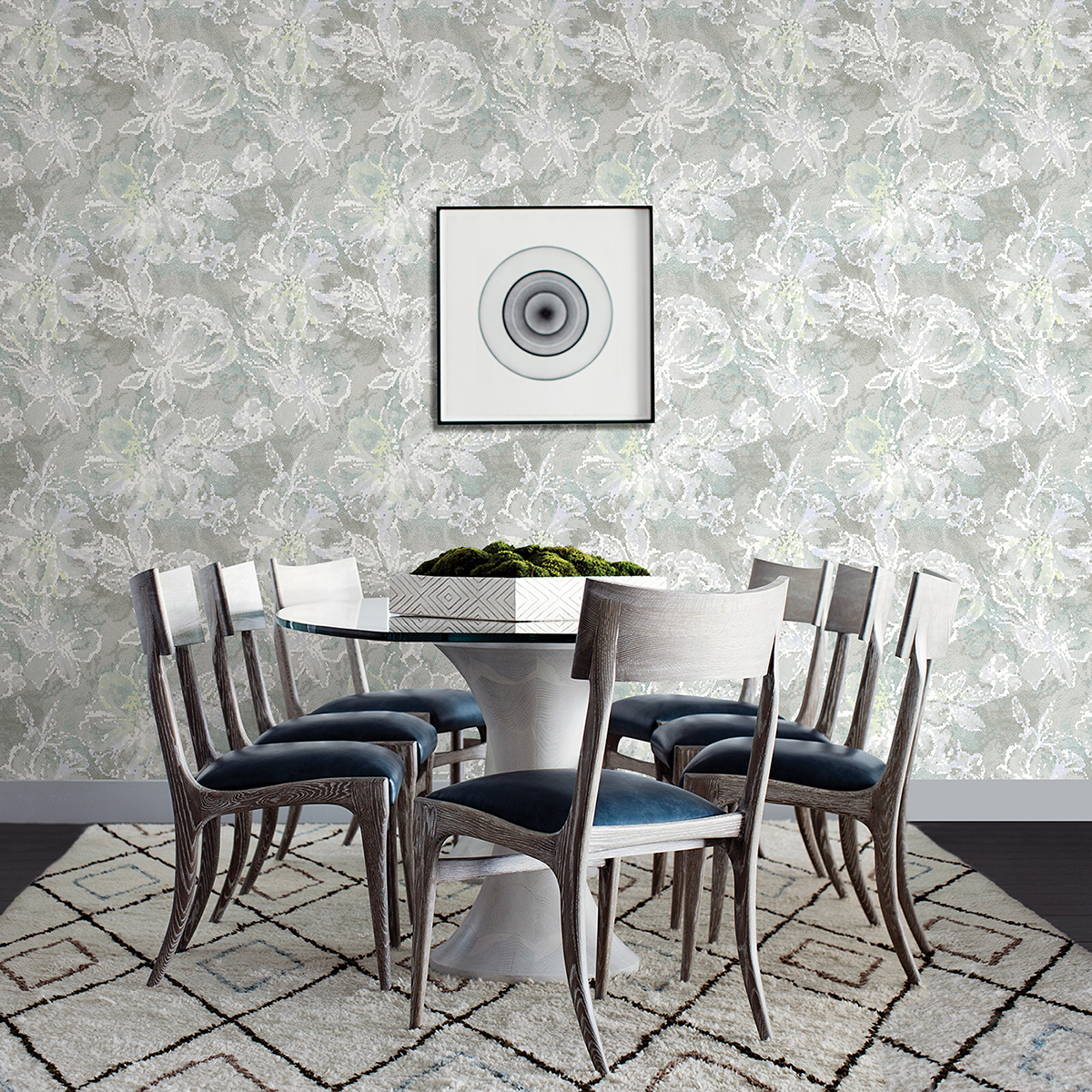 In a mosaic style, this modern floral wallpaper is a work of art. With dreamy seafoam, pear green, teal, grey and white hues, Allure has a watercolor design. Subtle raised inks add to its textured look, creating a dynamic and serene pattern.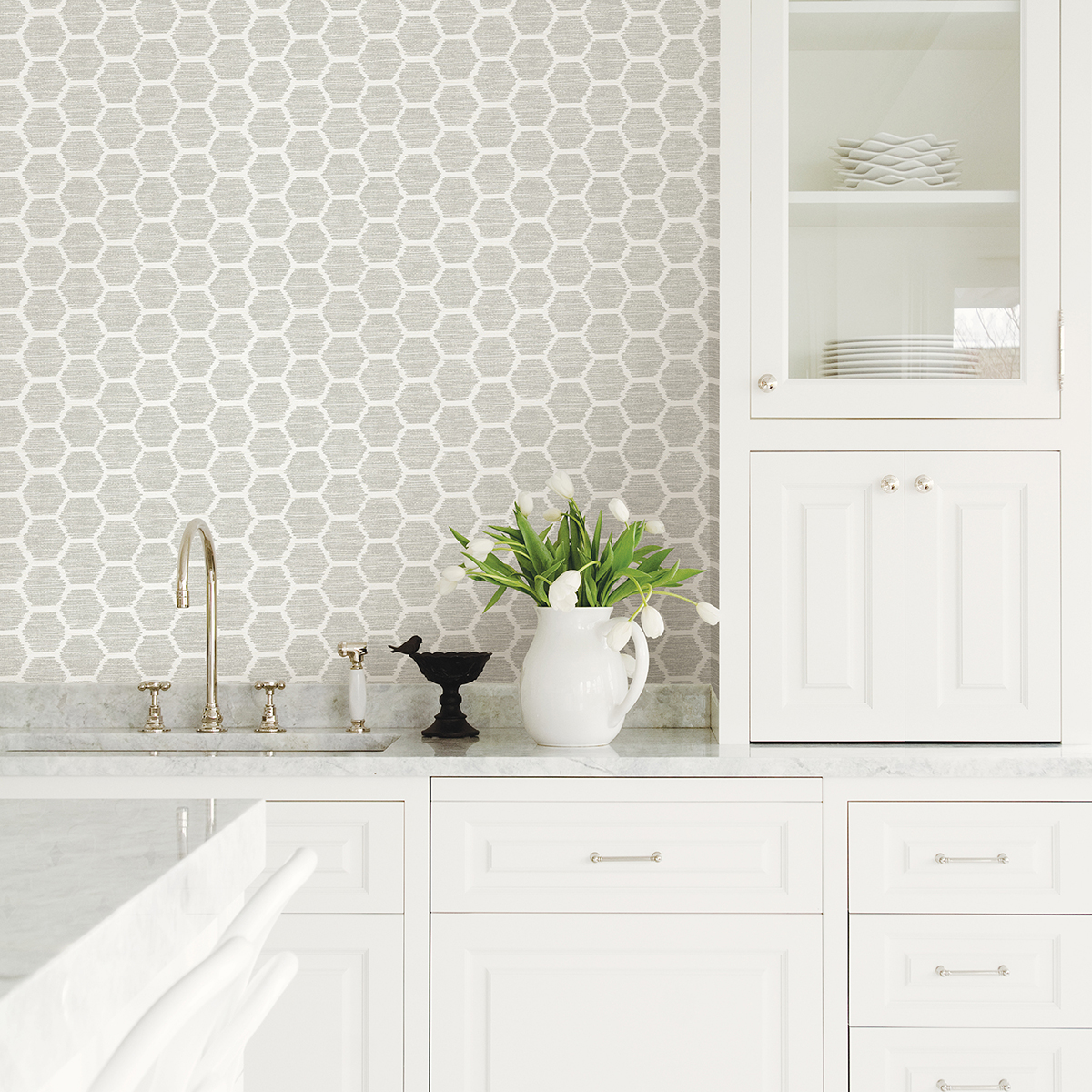 With flecks of mica, Aura's dove hue gets an elevated look. Its sketched, honey comb design gives it a carefree style, while raised inks add a dimensional element.
Bohemian meets modern with this dazzling leaf print. Chimera features turquoise leaves flocked over a metallic silver background, creating an effortlessly elegant botanical design.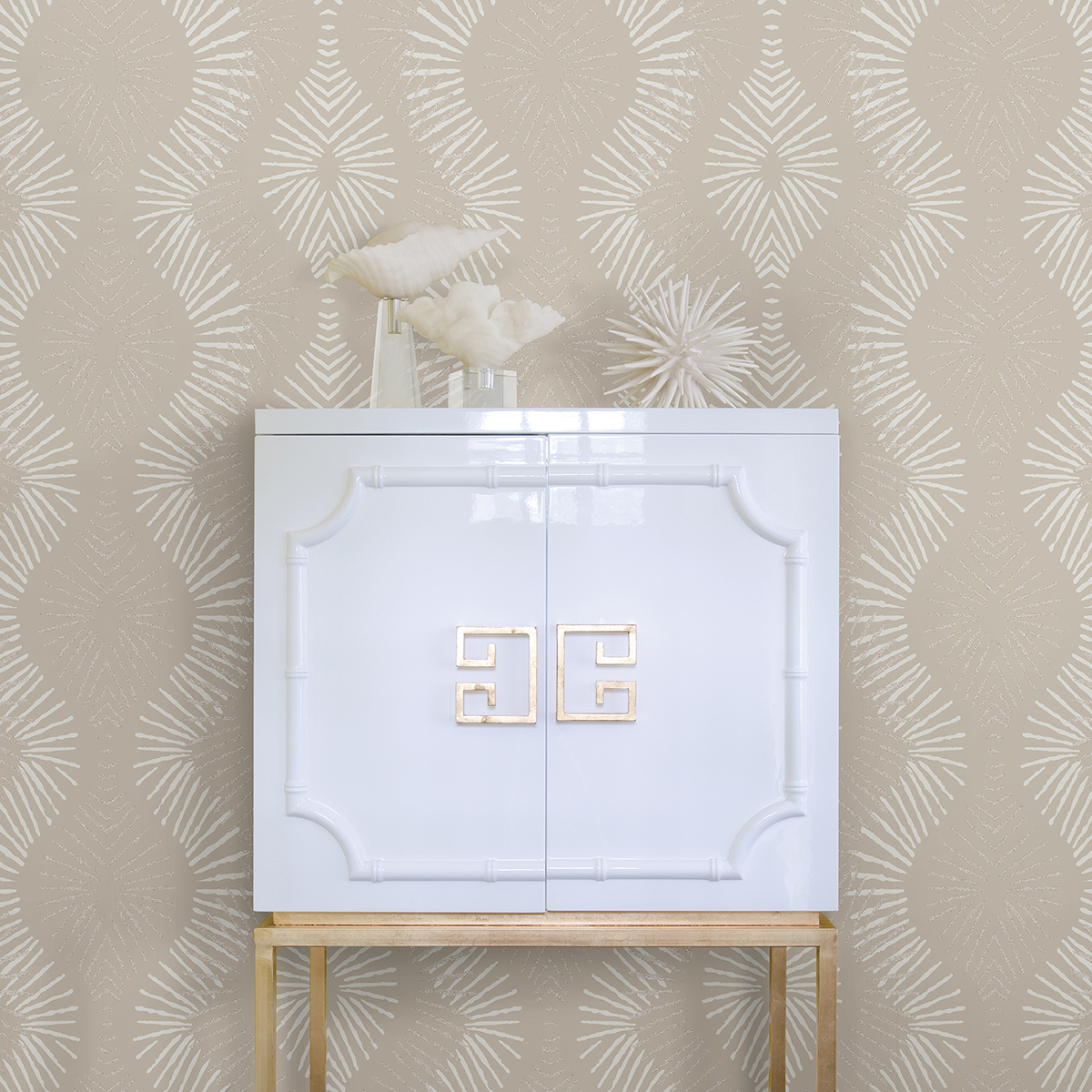 Create a stunning feature wall with Feliz. Beaded sections of it's ogee design capture the light reflected from its metallic platinum background, creating a brilliant print sure to brighten up walls.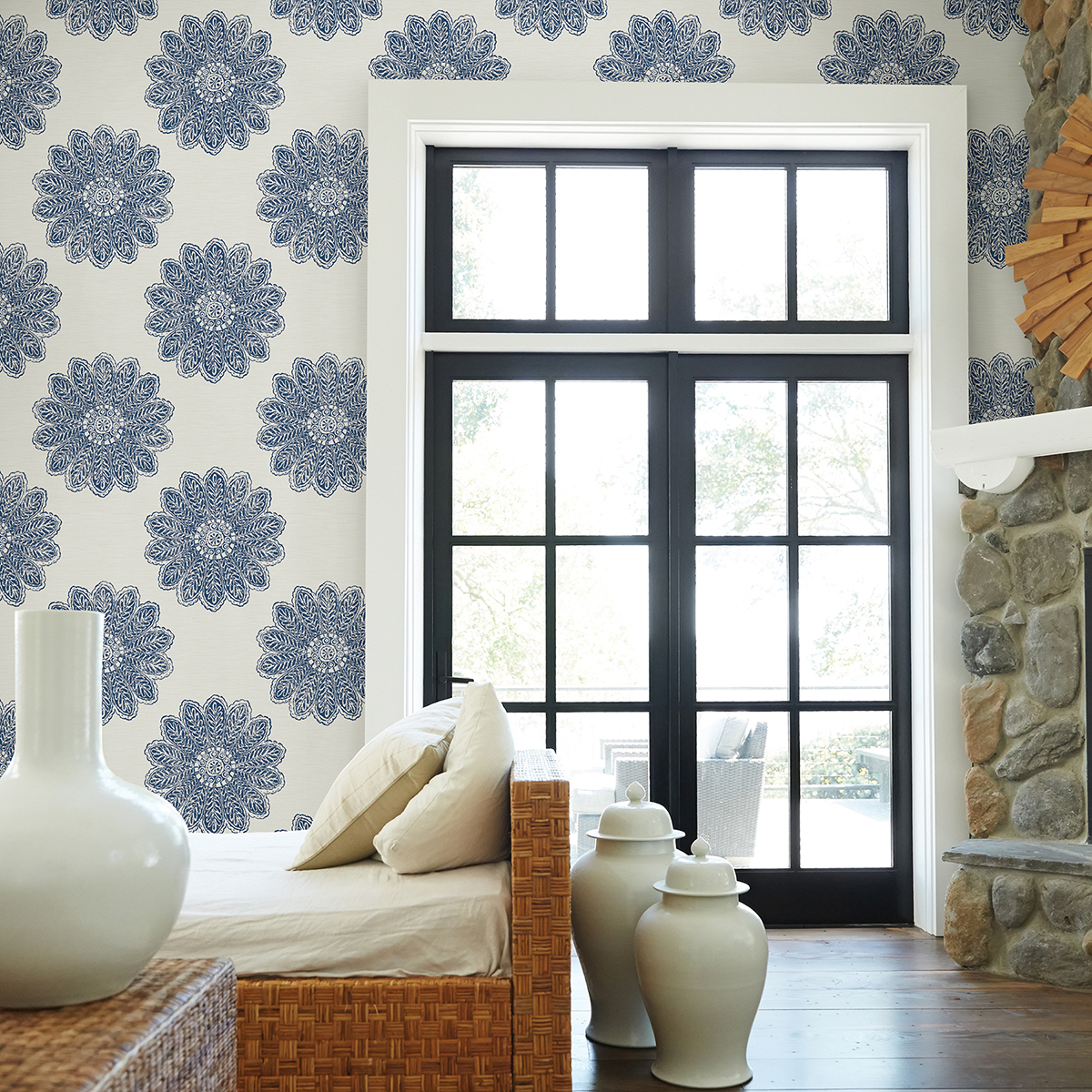 Add pops of color to your walls with Sol. Indigo tribal-style medallions burst against a pearly, white background. Flecks of mica and raised inks add a touch of elegance to this bohemian look.