Azmaara is a modern wallpaper collection from Kenneth James. The eclectic collection features a host of luxe techniques from glassy beads to metallic foils to glittering holographics. Gorgeous damasks, rich paisleys, and worldly trees will add a chic style to any home.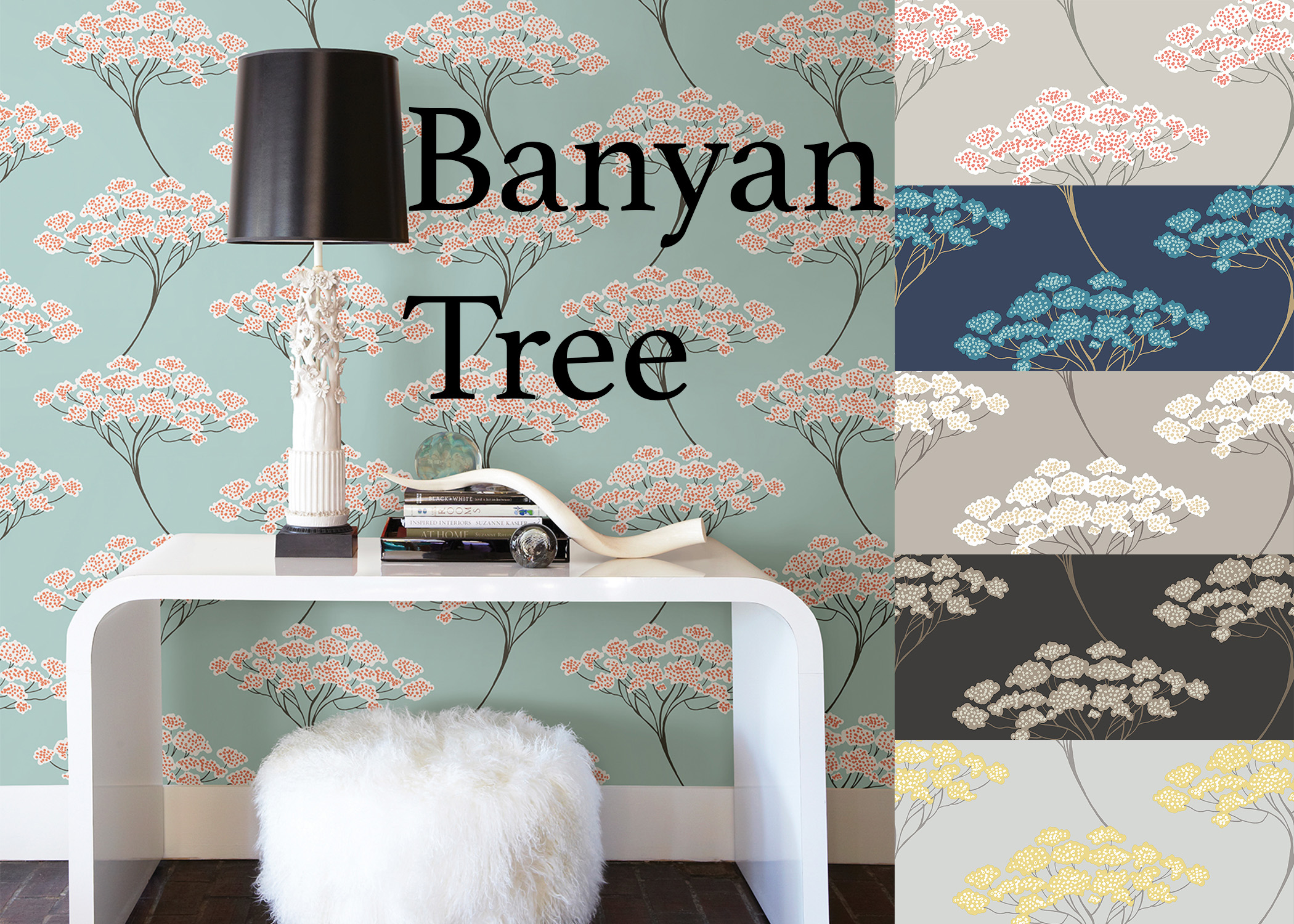 The Banyan Tree wallpaper is one of the stars of the Azmaara collection. The design draws on classic Asian designs with modern color palettes. Beautiful color combinations create high contrast designs that are perfect for a feature wall.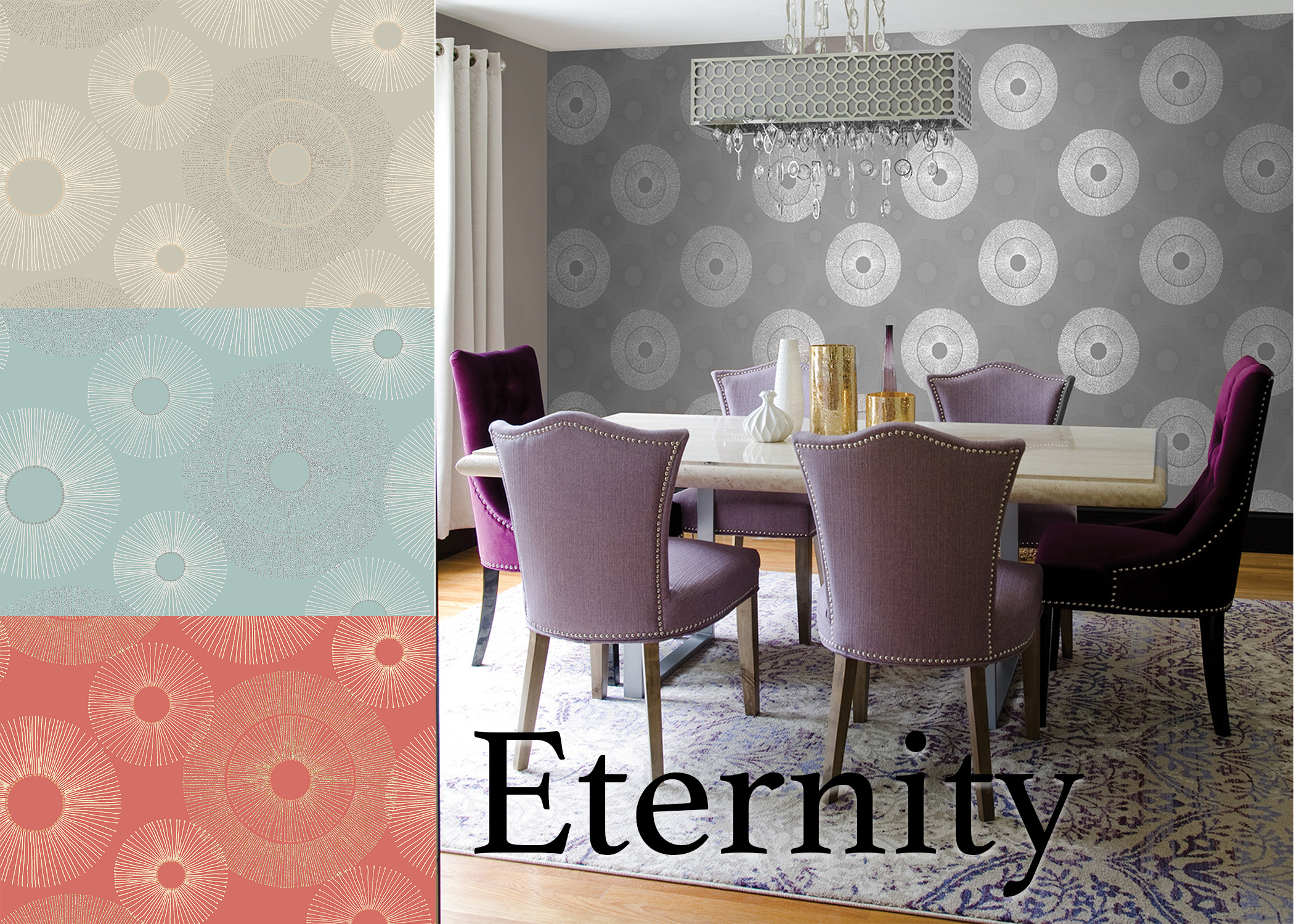 Eternity is a simple yet stunning design. A collection of geometric circles create a starburst design. Alternating circles are done in a sparkling silver holographic material.The turquoise and coral colorways are bright and vibrant while the grey and taupe are subdued and neutral.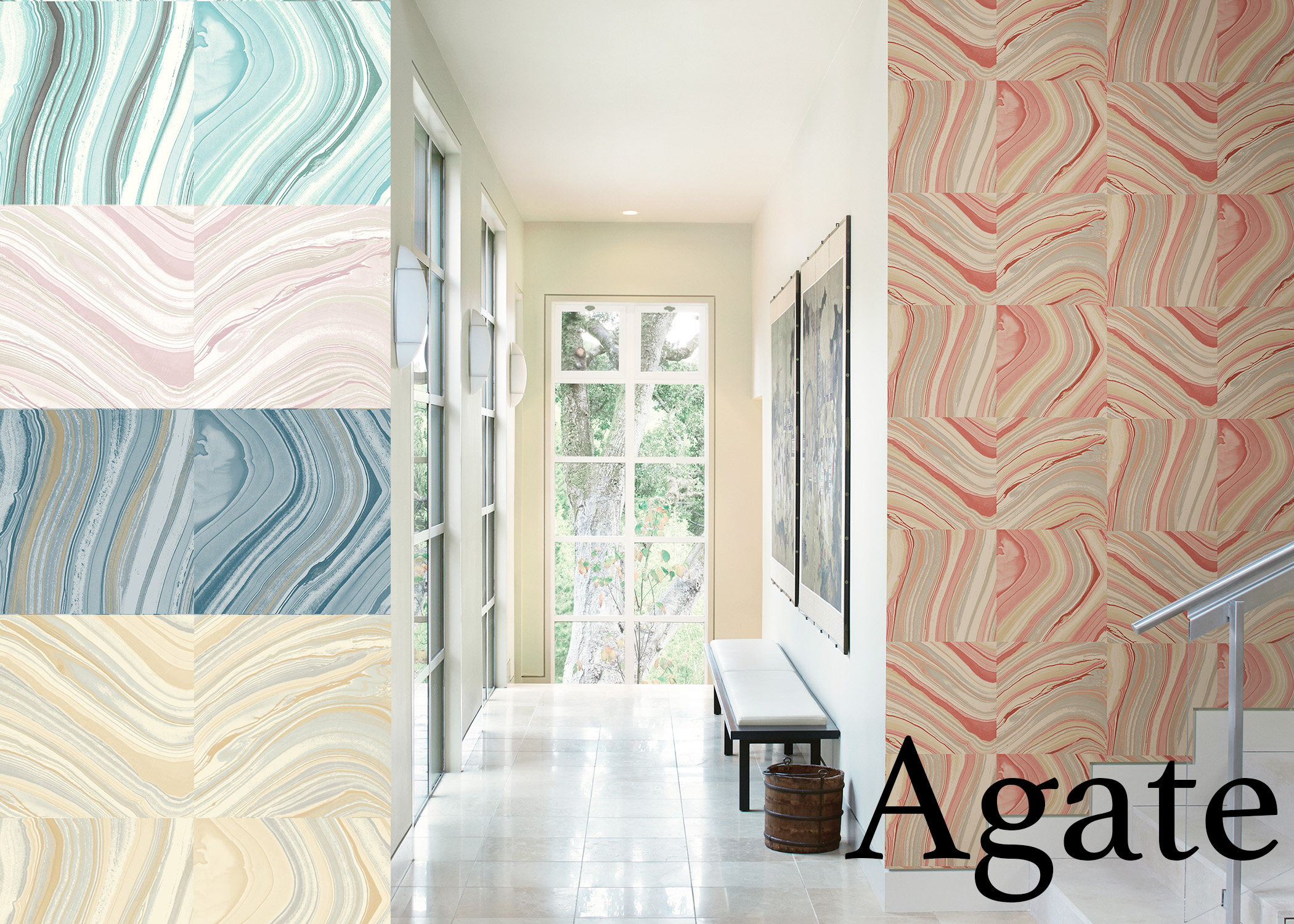 This agate style wallpaper comes in a stunning mix of bold colors from vibrant turquoise to rich plum to classic navy and golden amber. The geometric design creates a stunning feature wall with a modern style.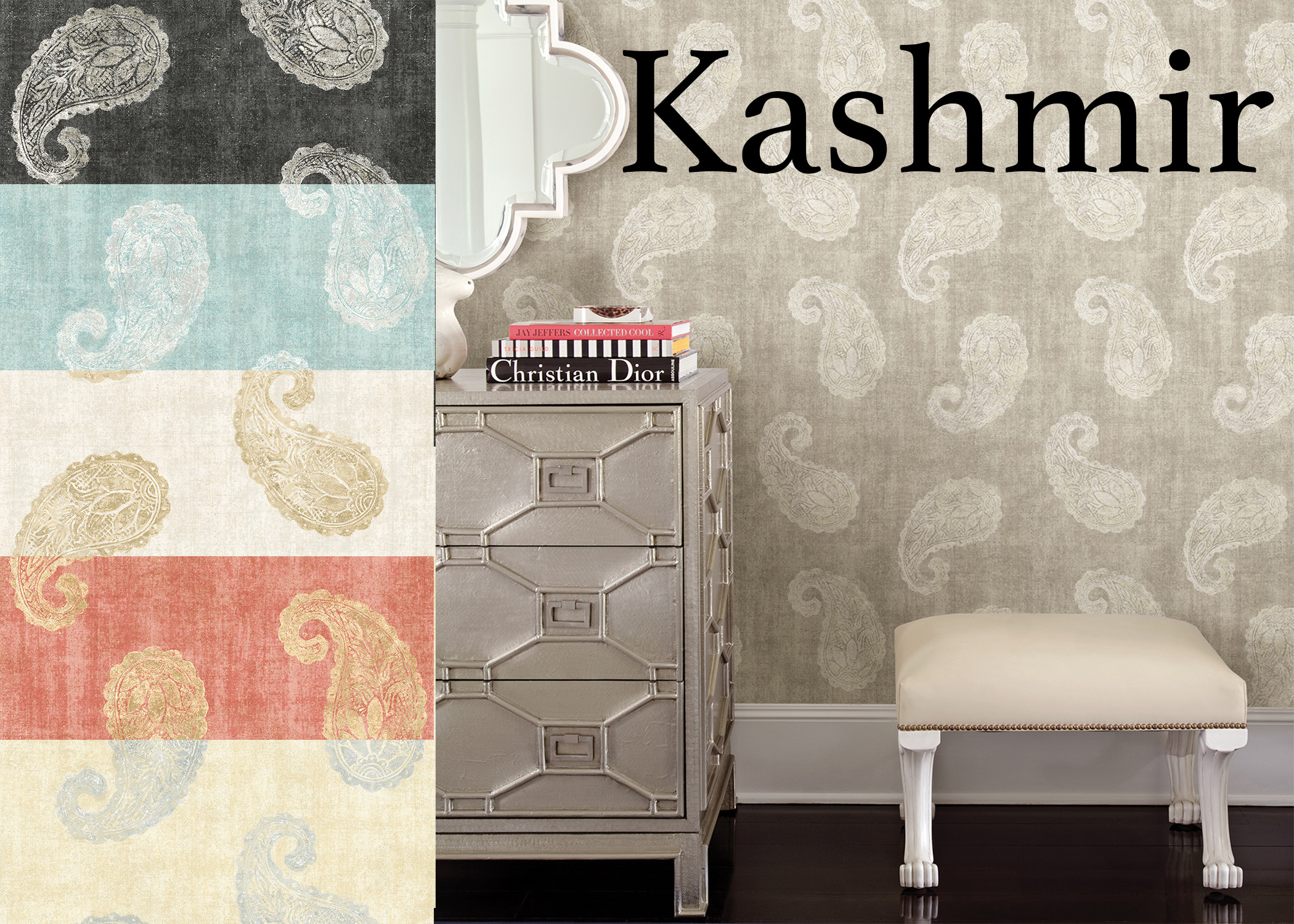 Kashmir is a beautiful large scale paisley wallpaper. The sleek design has a woven print background with metallic paisley accents. The shimmering design creates a touch of glamour.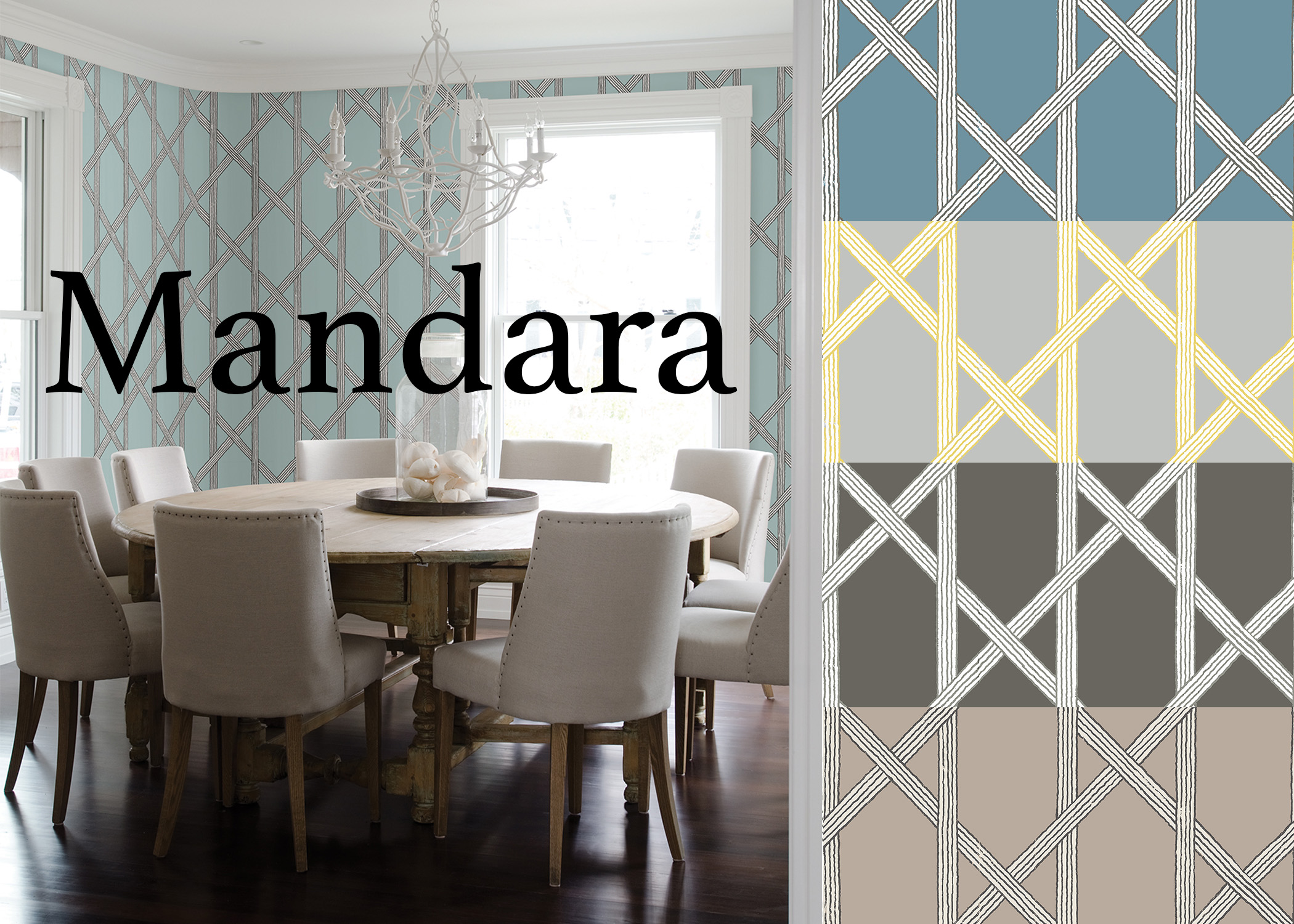 This lattice wallpaper has a modern style with a chic geometric print. The design has a hand drawn look that gives it an artistic flair. The striped design is the perfect way to refresh a room.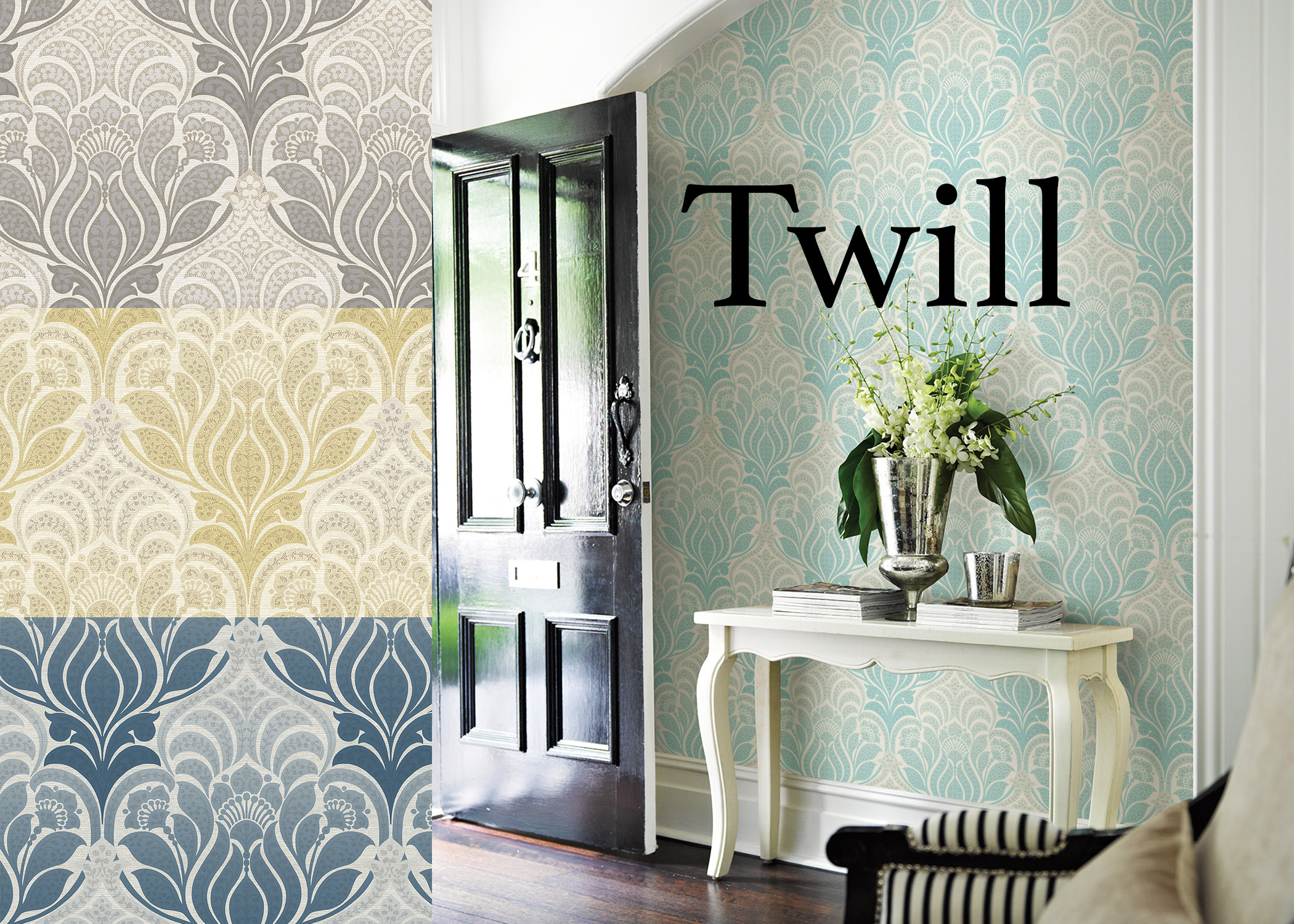 Twill is a beautiful large scale damask wallpaper. The Moroccan inspired design has intricate detailing and an on-trend ombre style that creates a dramatic effect. Richly colored hues of turquoise, grey, amber, and indigo are perfect complementary colors for a bohemian home.