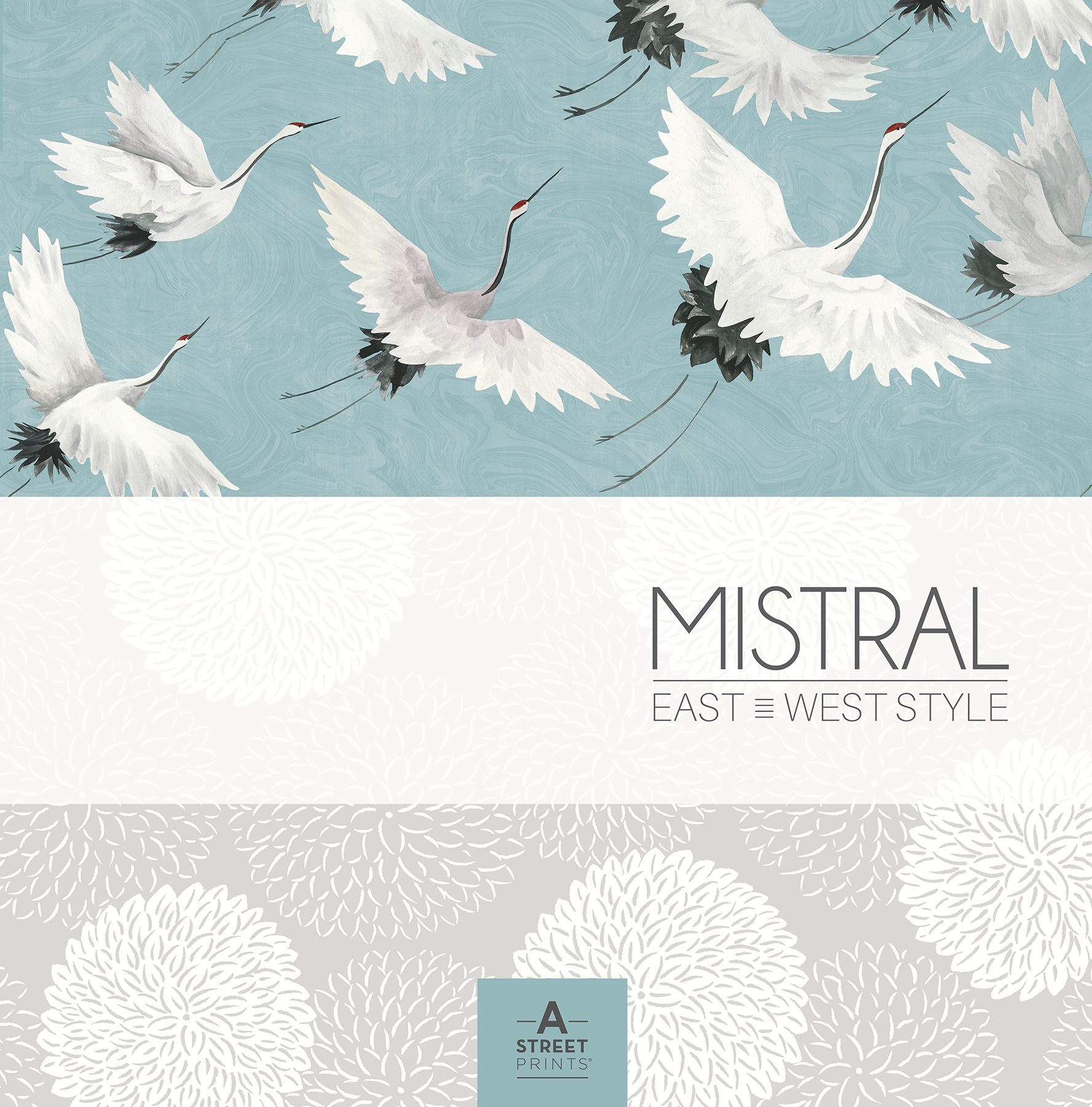 Mistral is a beautiful new collection from A-Street Prints. Subtitled, "East, West Style" two diverse perspectives from opposite sides of the world unite in Mistral. Stunning Eastern motifs with a Western modern feel create striking patterns with a new, fresh feel. Graceful cranes, charming clouds, and flowers with a chinoiserie aesthetic are just a few of the prints found among the pages. Light and carefree, Mistral celebrates the union of East meets West, and the beauty of all that nature has to offer through dazzling prints.
Elegant and tranquil, stunning cranes grace a palette of pastel colors in this blissful wallpaper. With a hand painted style and a subtly marbled background, this Windsong wallpaper has a serene and natural style.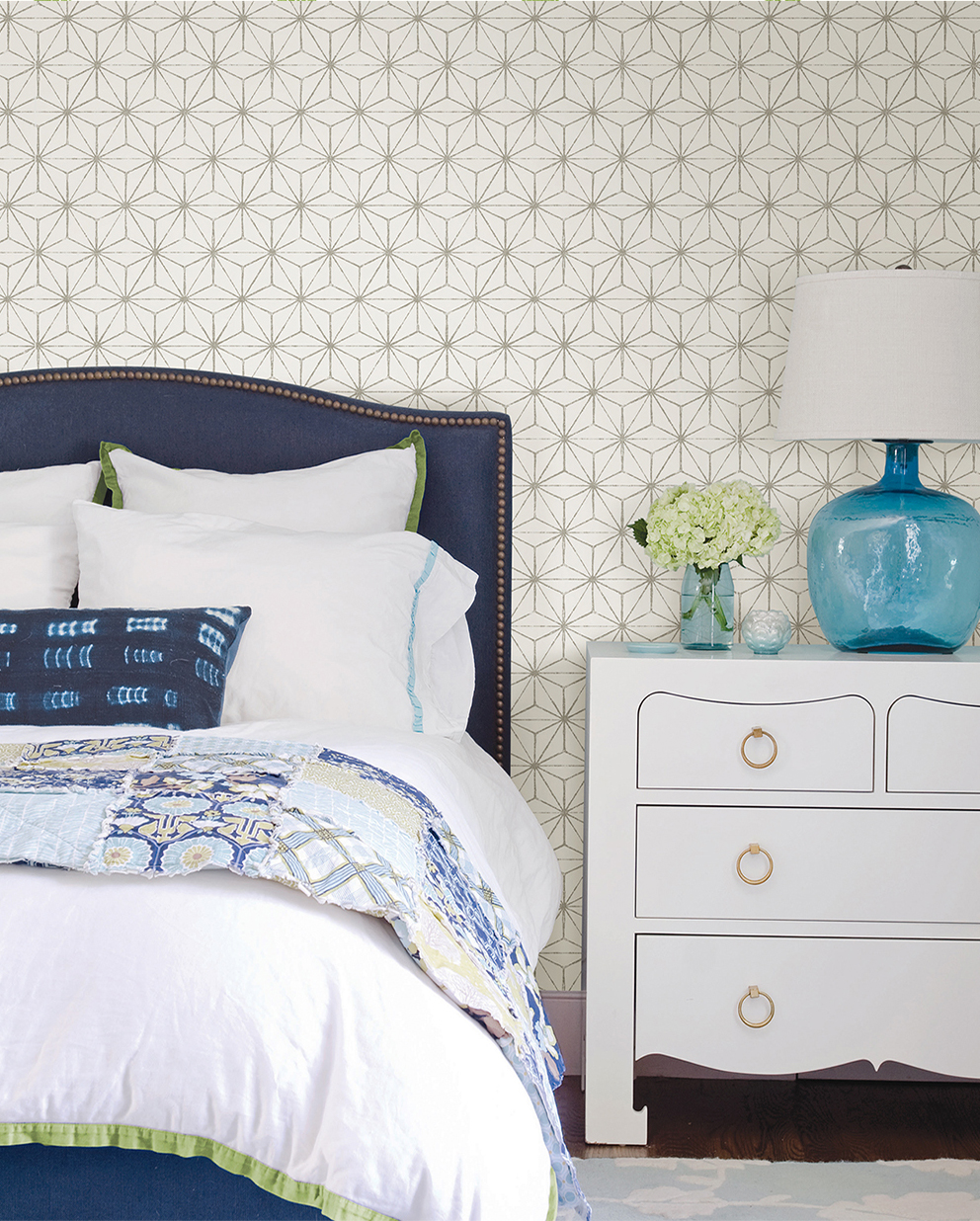 Looking to add color and a modern feel to your room? This geometric wallpaper is your answer. Its distressed effect gives it a hand drawn look, creating a fresh and playful feel.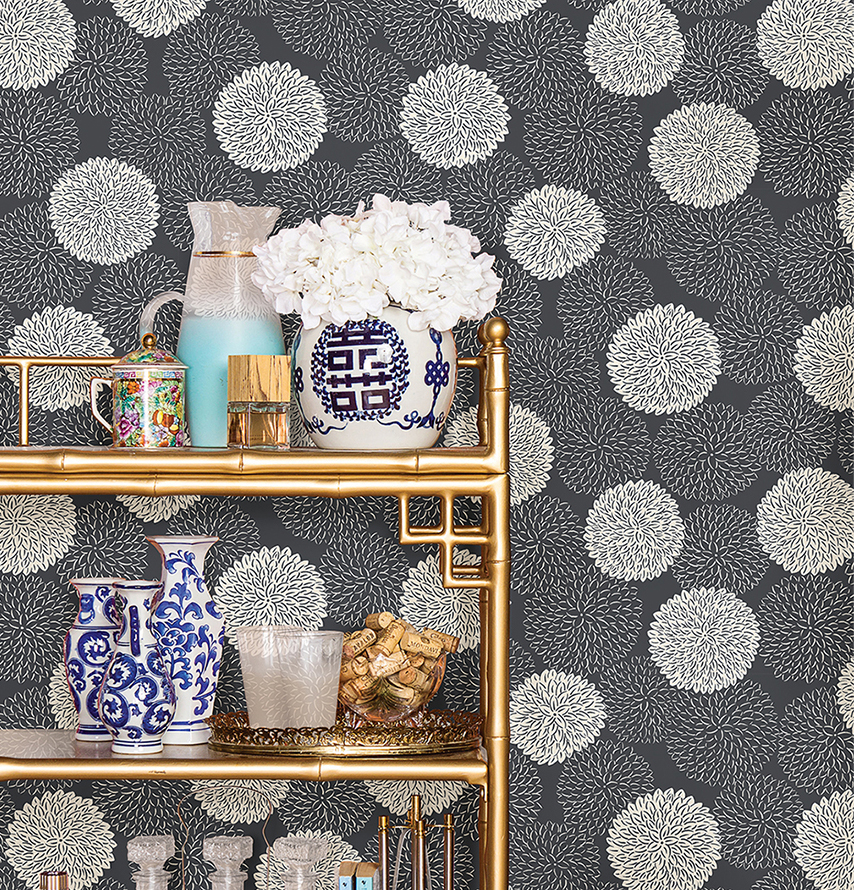 A twist on a classic floral motif, this metallic wallpaper breathes life into the longevity and rejuvenation symbolized by chrysanthemums in Japanese culture. It's shimmering details will make your walls sparkle and add an element of elegance to your room.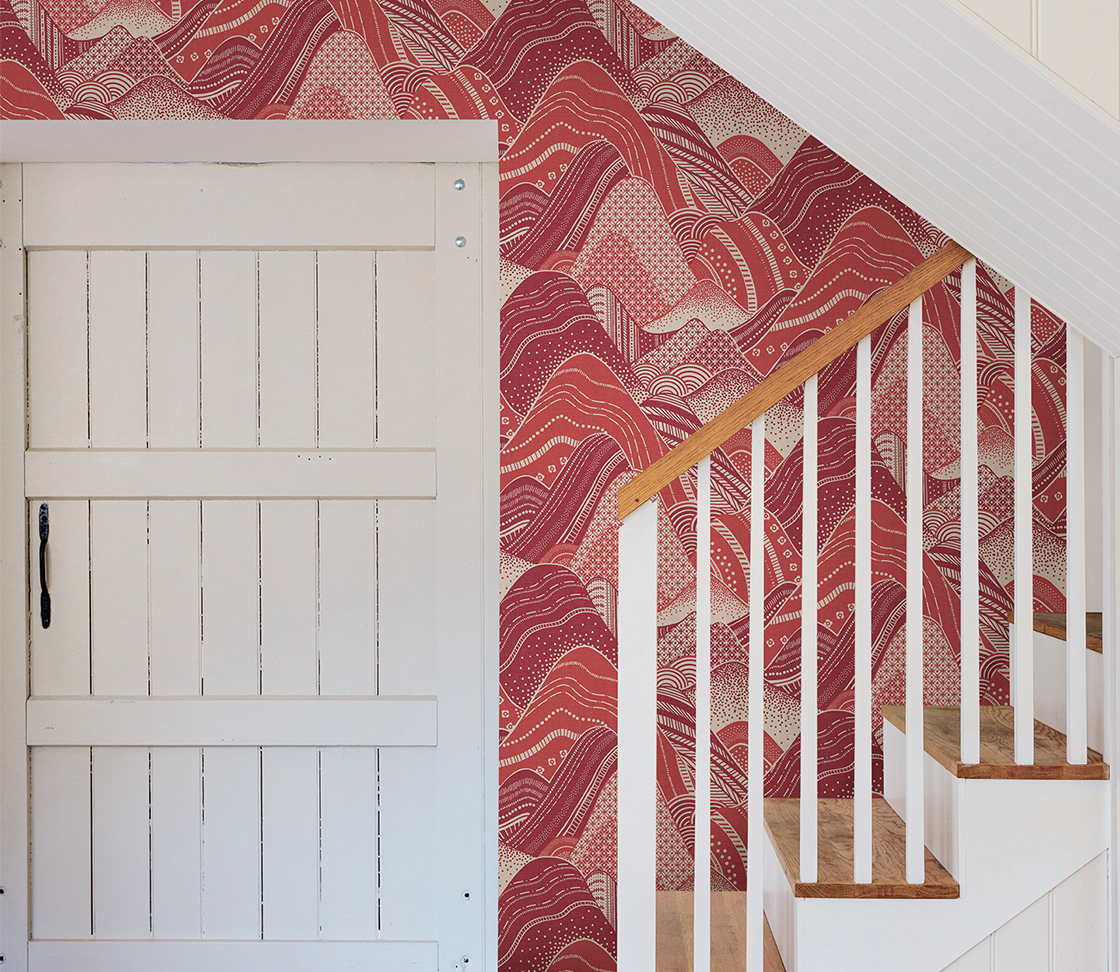 Inspired by traditional Japanese art, this stunning wallpaper is truly captivating. Traditionally symbolizing awe and reverence in Asian culture, these curling mountains follow suit with dazzling linen and woven prints. This mountain design is perfect for adding a sense of texture, depth, and color to any room.