Island Design for the Stylish Home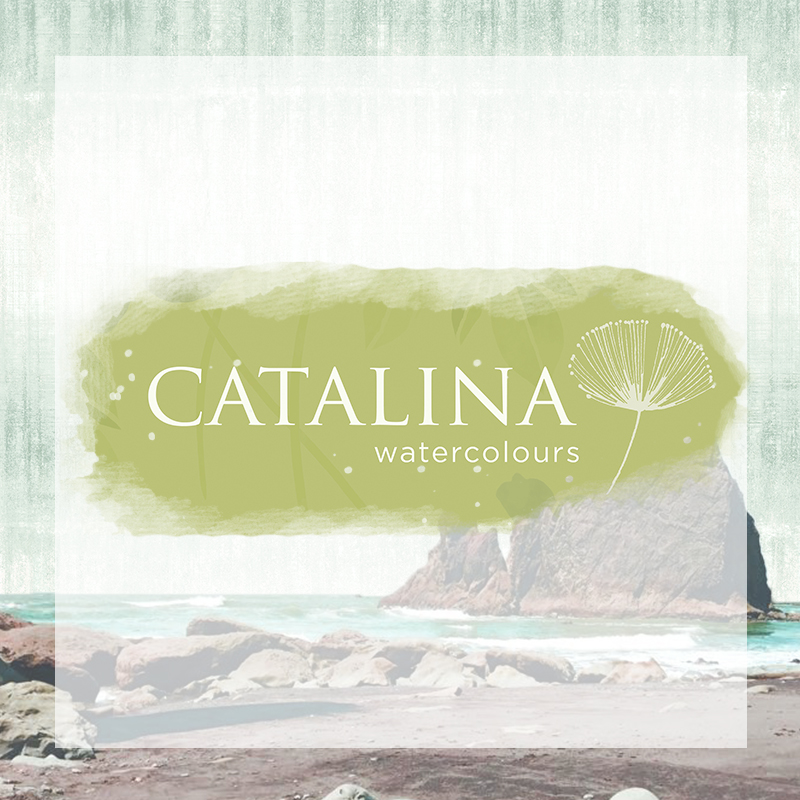 Catalina is an artistic wallpaper collection that is friendly and inviting yet dreamy and serene. Think of California coasts with a splash of island sunshine. Painterly watercolor techniques bring a softness to Catalina, with nuanced colors in a lovely spectrum of shades.
Vines of tropical flowers, mosaics inspired by vintage pottery, and cultured prints design a lively and bright flourish for walls. With the lush allure of a botanical garden, and the flair of an accomplished watercolor artist, the wallpapers create a hand painted enchantment.
The watercolor wallpaper design add a fresh, colorful look to walls in bright hues of violet, citrus, pink, and all the blues of the sea.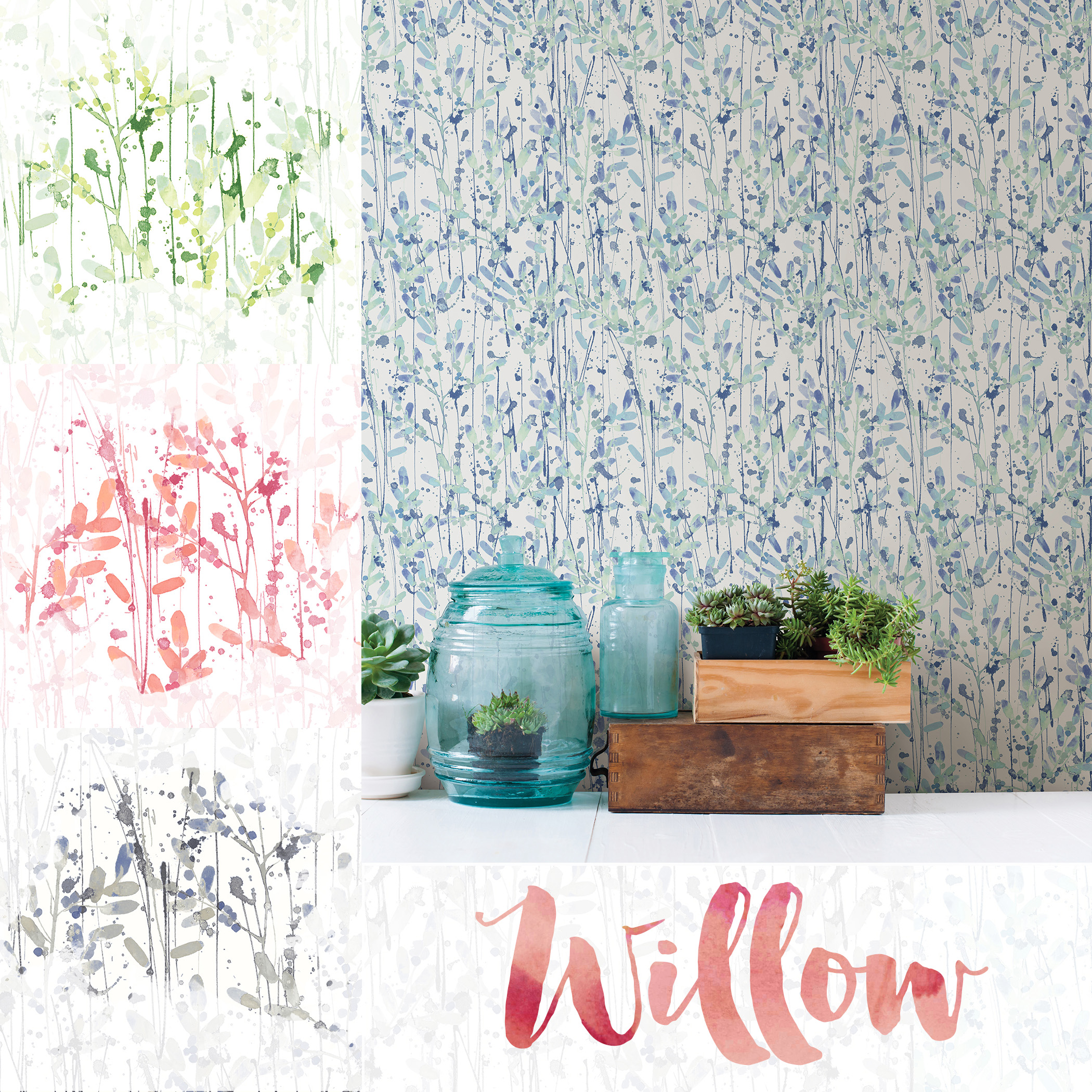 Ink splotches mix with ferns in this painterly wallpaper. A perfectly chaotic harmony of nature and artistry that is vibrant and intriguing.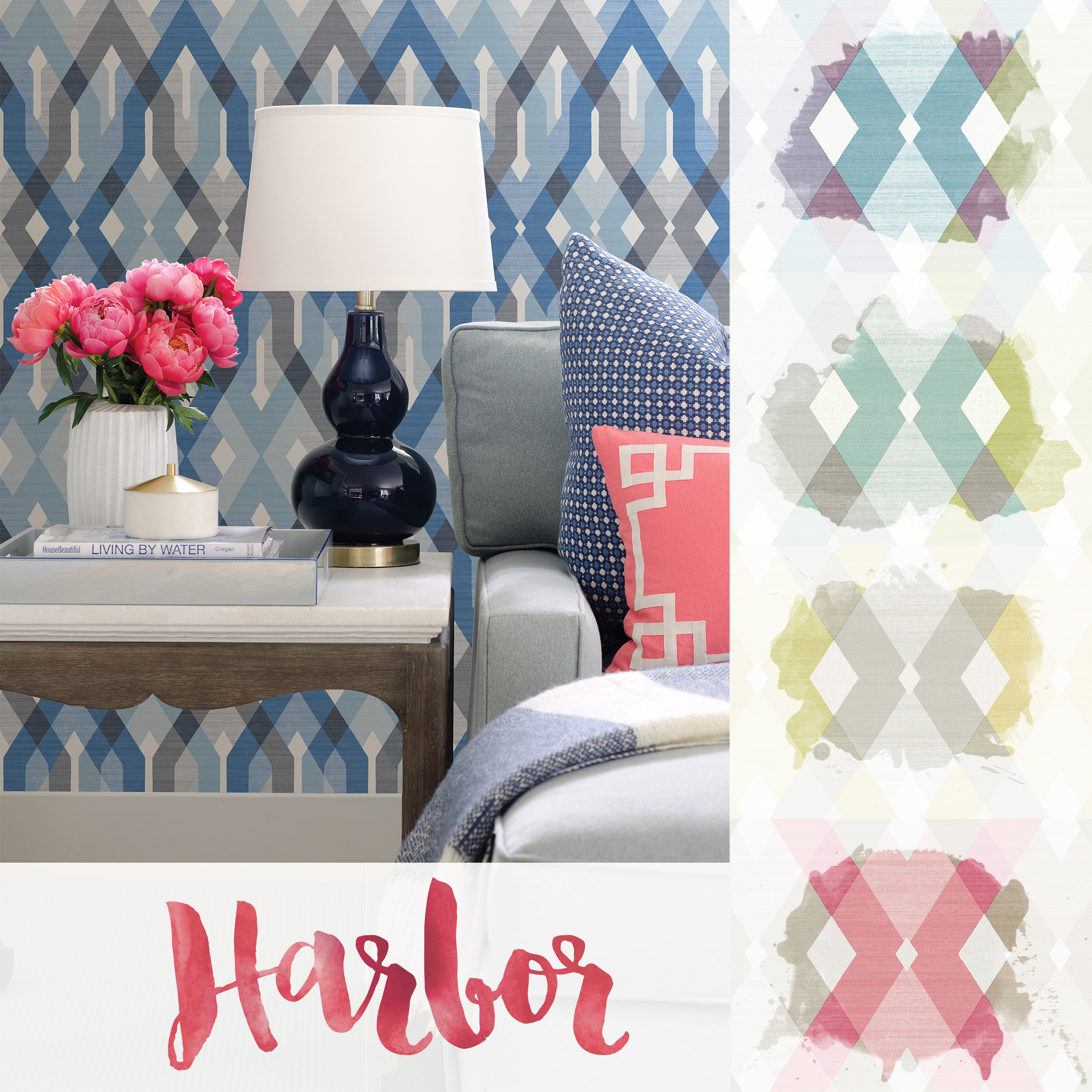 Unique, sleek, and modern, this trellis wallpaper is influenced by the clean lines of the art deco period. Analogous colors and jewel tones show the versatility of this design when done in different color ways.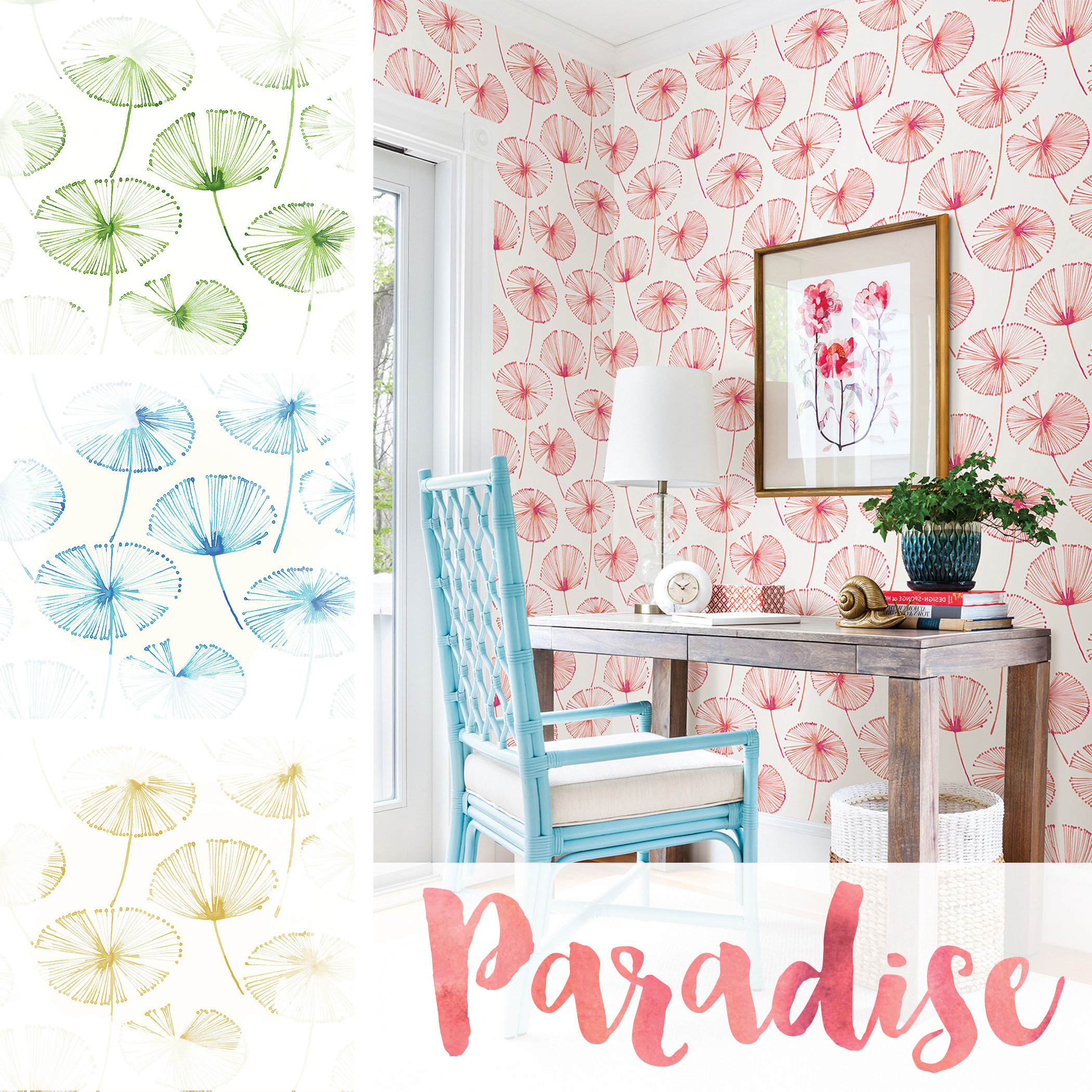 Large dandelions float around this unique wallpaper. Full of movement, this design uses a tonal watercolor effect to create dimension within the flowers.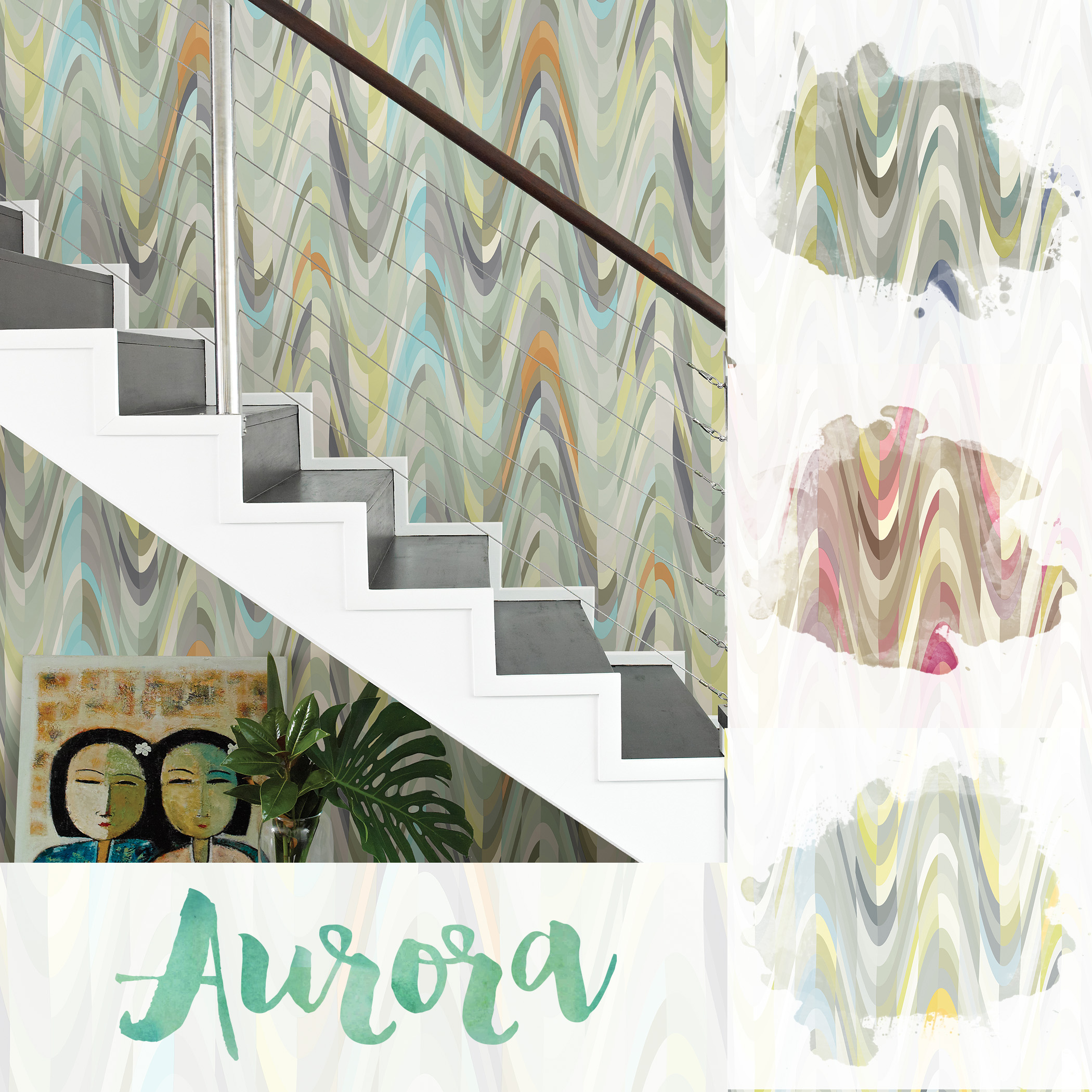 This beautiful geometric wallpaper takes the 1970's trend into the twenty-first century. Fresh and bright colors create a bold, flowing pattern that is sure to catch the eye.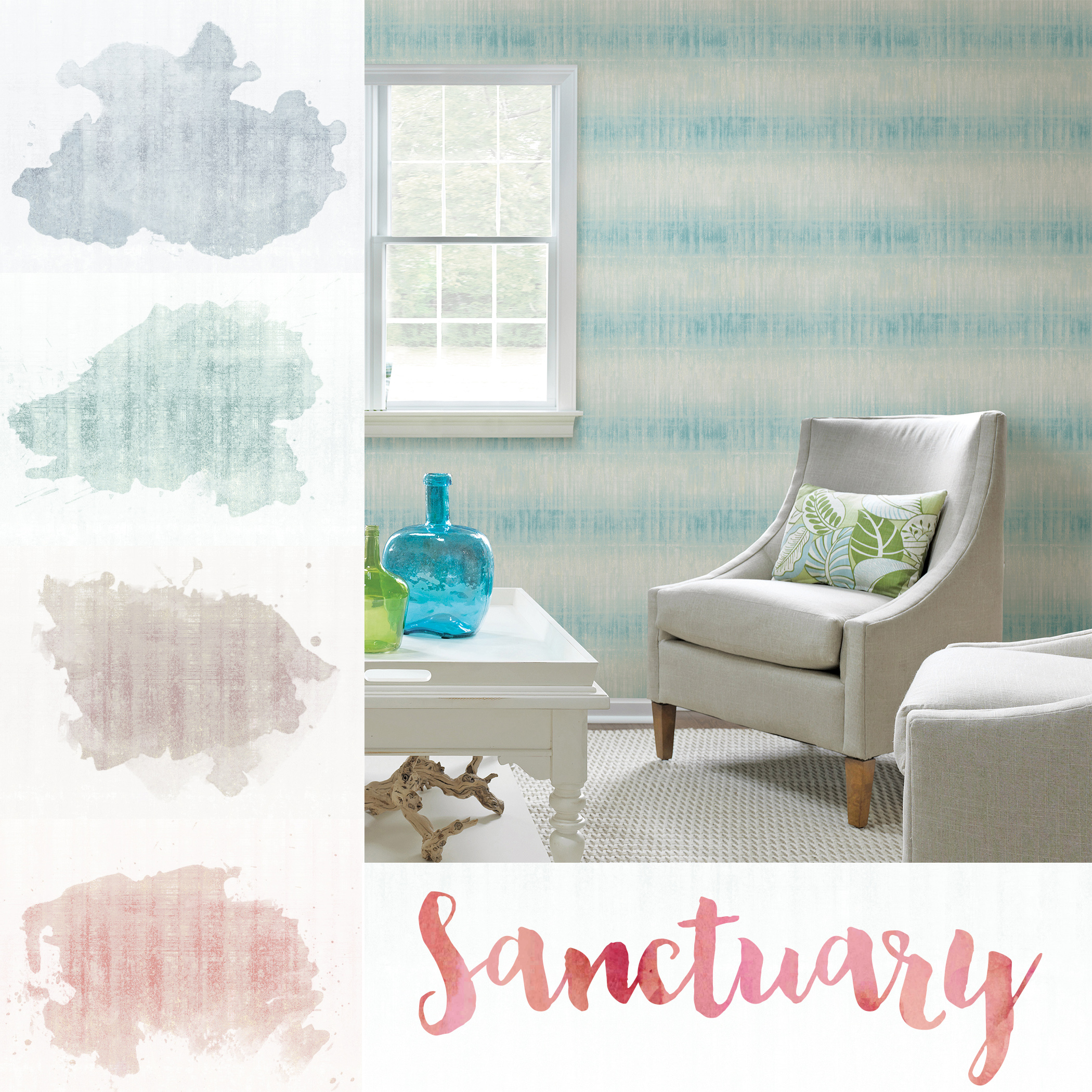 Raw and textured, industrial yet inviting, this ombre wallpaper appears as if it just came off the artist's canvas. A beautiful design that would look amazing as a feature wall or an all over texture.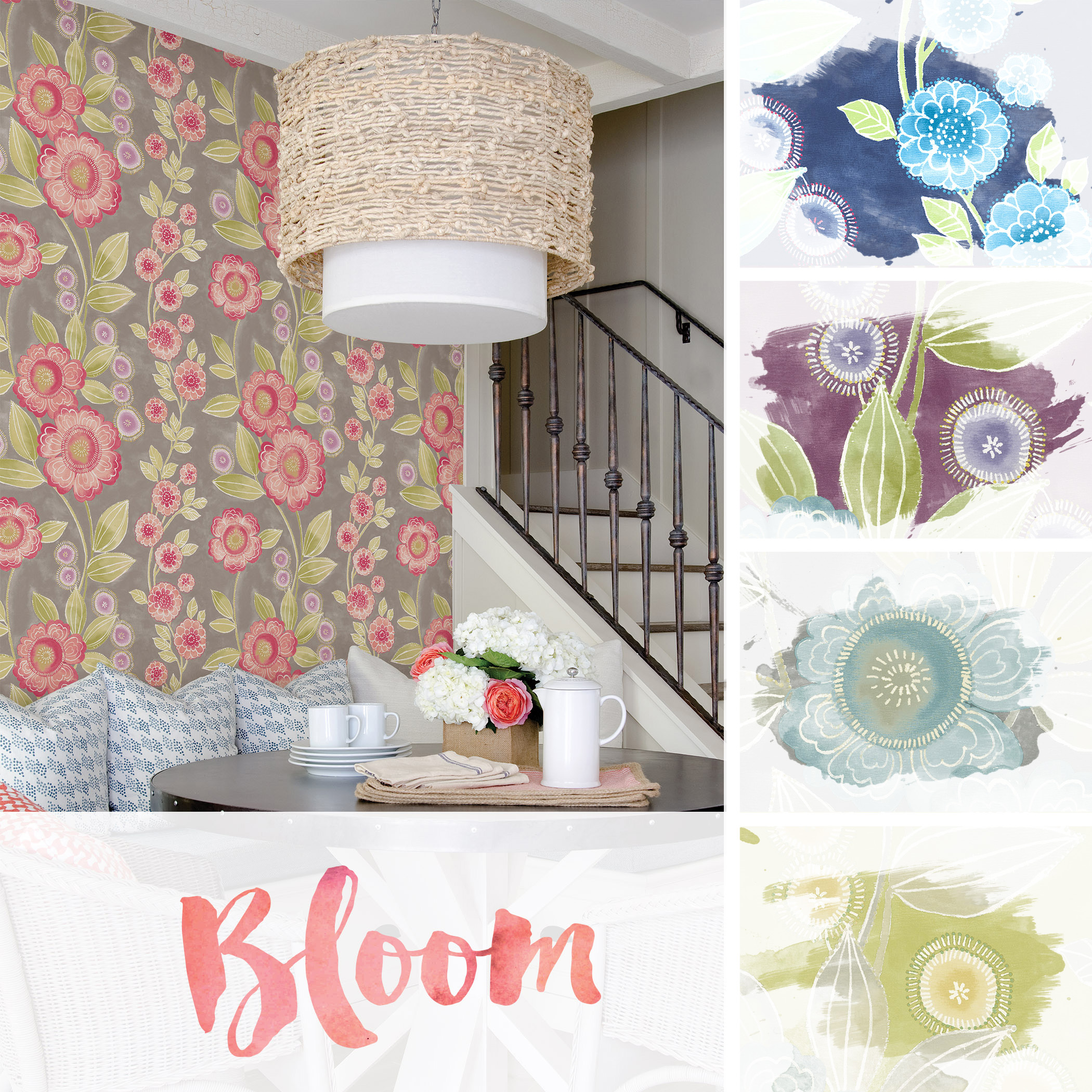 This bold floral wallpaper hits all the right notes. The colors are rich and inviting, making this design look like an original piece of artwork custom painted for the walls.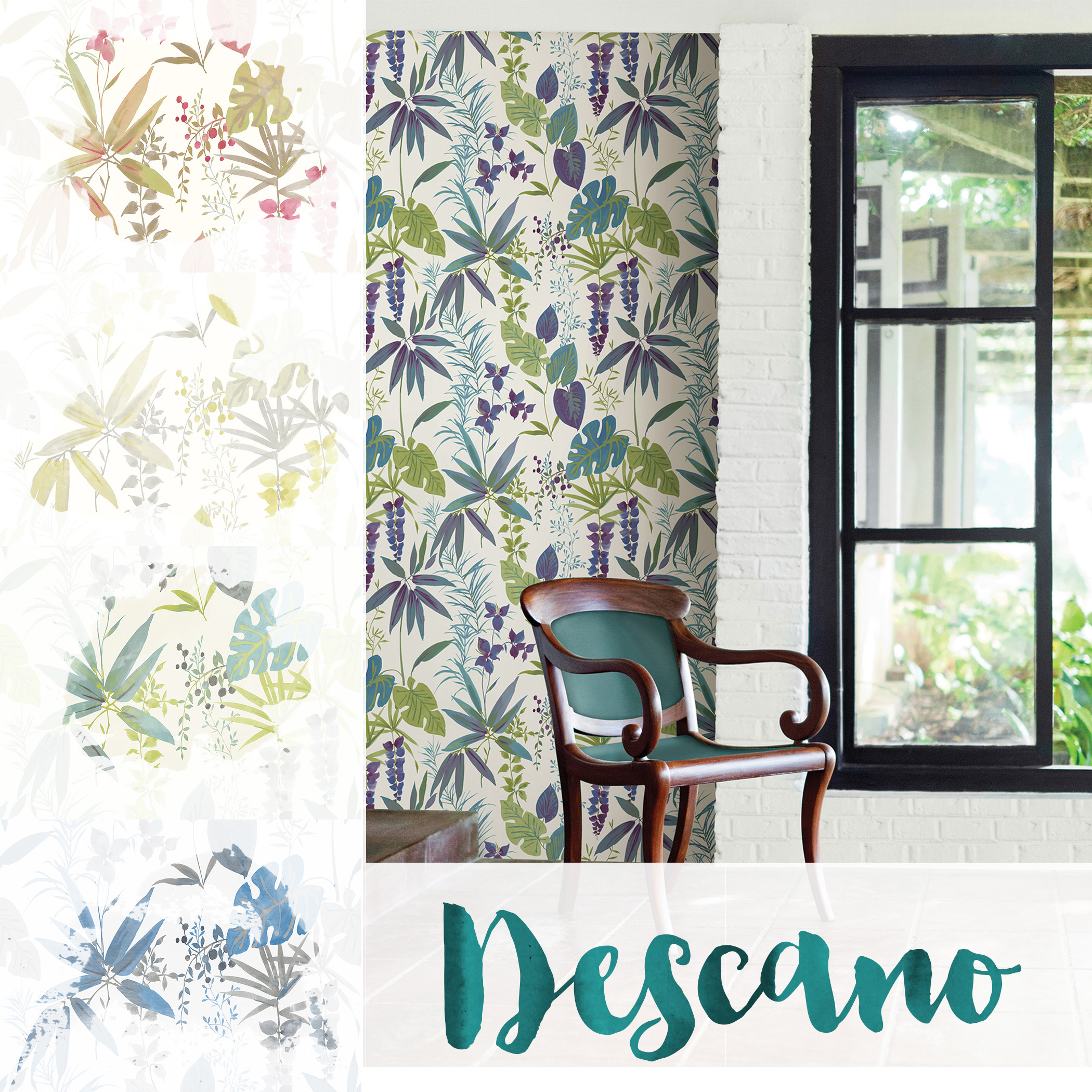 A bold and dimensional botanical print wallpaper. Layers of ferns, flowers, and berries create depth that is accented with seeped watercolors and bright hues.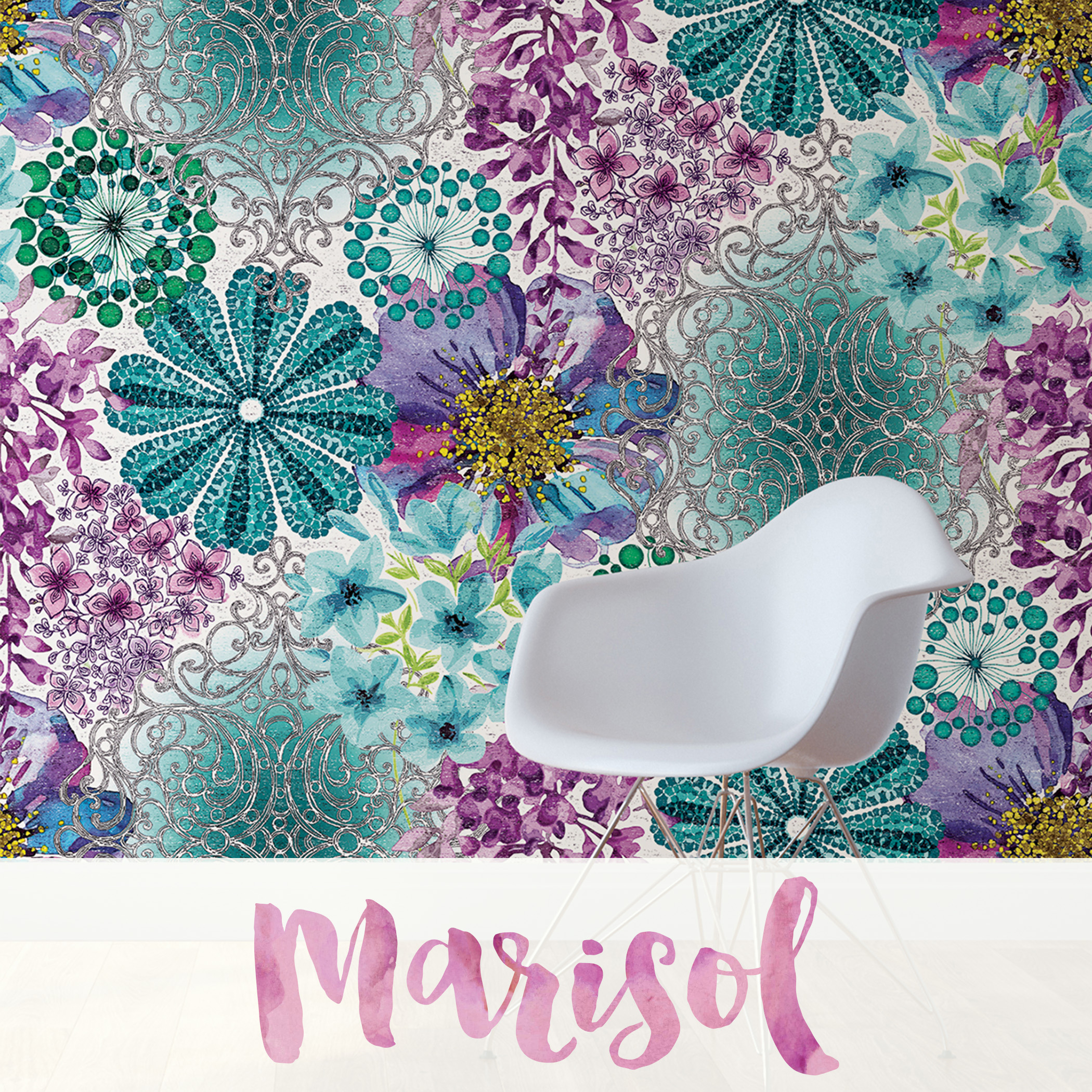 The Marisol Grasscloth Mural is a stunning wonder of color, flowers, and filigree. The natural grasscloth material has a metallic finish that creates a shimmering effect on the wall.