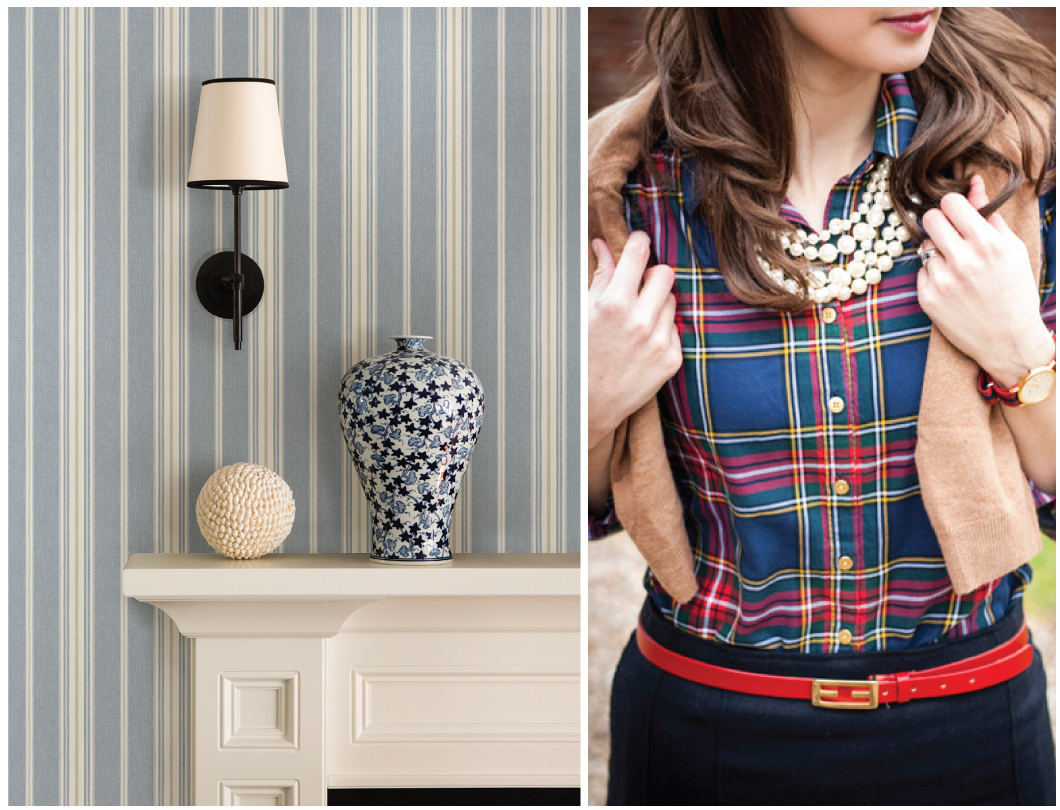 6 Signs Preppy is Your Look
That look that declares I've just stepped off my yacht, I'm interning in Washington DC this year, Summer on Marthas Vineyard, brunch at the country club, horse back riding lessons, let's go to the Berkshires next weekend and play tennis soon, darling. Blazers, riding boots, v-neck sweaters, layered Oxfords with vests, plaid skirts, Hunter boots, popped collars, pastels and white, and varsity letter jackets. These ivy-league nods and collegiate styles are more than just a trend. Here's 6 ways to tell if preppy is your lifestyle look.
1. Stripes and plaid are your go-to prints. These classics, evoking button up shirts and private school uniforms, are comfortable and timeless preppy motifs.
2. You cannot get enough fine books, specifically hardcover, and leather bound. Books should be collected, displayed, passed down, read, and re-read. Having a whole library with a sliding ladder is best practice,  but stacks and shelves will do until you can curate a proper space for your atheneum.
3. When in doubt, red, white & navy blue are always the best answer.
4. You spend summers sailing, by the sea, or perhaps a lake, so you appreciate all things nautical. Sailboat motifs, sea shells, rope accents, driftwood, linen, anything blue and white, and anchors are all lovely nods to leisurely beach days and adventurous boat outings.
5. Pink and green should always go together, Lily Pulitzer style. There is something quintessentially preppy about the happy splash of tropical print in a pink and green palette.
6. Monograms and crests belong on everything, of course! Custom towels, soaps, bed linens, pillows, framed artwork, your sweater… there is no limit to that which should be emblazoned with your monogram or family crest.