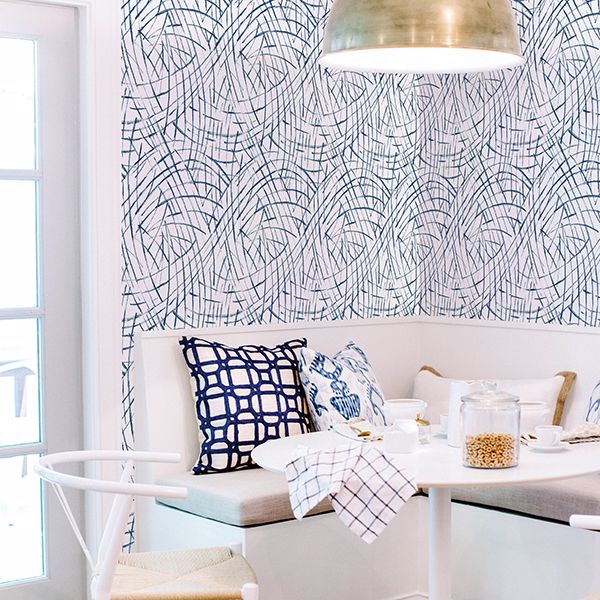 Summer is in the air and with that a new set of trends for the season. What better time to test out that vibrant color palette you've been eyeing or to exchange an old decor piece for a new one? Look no further than our list of favorite trends for this summer. We hope these tips will inspire you to make your dream space a reality.
1. Wild Prints Inspired By Wild Life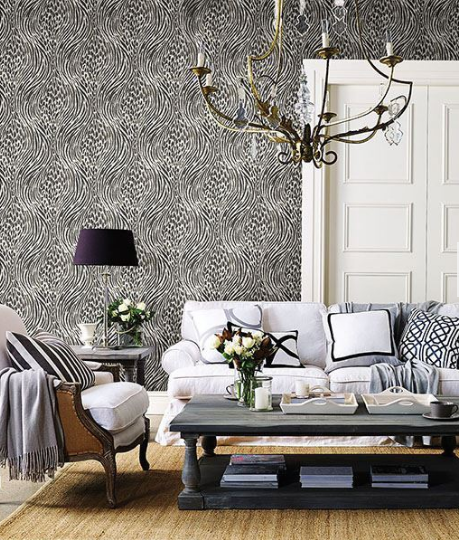 Take a walk on the wild side. On brand with the ever so popular maximalist style trend brings the revival of the animal print craze. Animal print decor has been seen everywhere this season from pillows to rugs to everywhere in between. It is a chic and fun way to add a bit of personal flair to your space. Take a page from our Moonlight wallpaper collection and explore our Platinum Animal Print Wallpaper. This versatile wallcovering features a black and grey leopard and zebra print design. The two individual patterns spiral and blend together to create a unique look. Touches of metallic platinum add texture to the black and grey hues. Adventure outside of basic solid-toned wallpaper and discover the wonders of this on-trend animal print.
2. Summer's "It" Color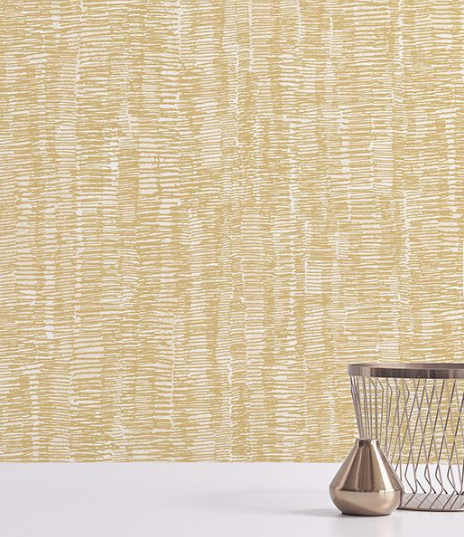 Make a statement with one of the major colors of the year – Mustard! Rich, warm, and inviting – Mustard is a new key color for homes this summer. Incorporate this shade with a new vibrant wallpaper, like the Hanko Mustard Abstract Texture wallcovering. Add a splash of color to your walls with this abstract brush stroke print. Bring in sunny weather with the bold and cheery mustard yellow.
Check out our blog post all about the mustard color trend and the 5 ways you can incorporate it into your home!
3. A Vibrant Door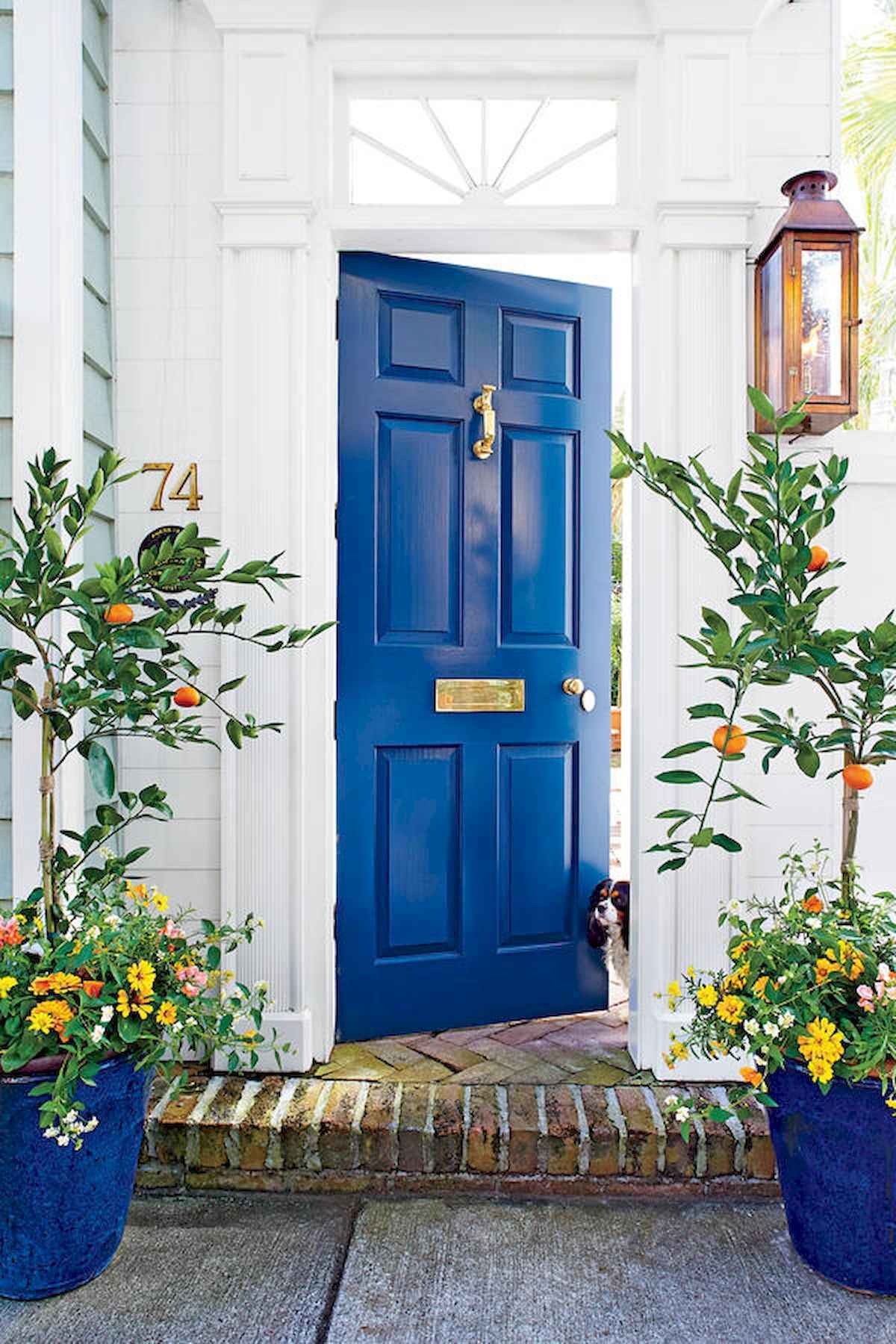 Welcome in the change of season with a new vibrant color for your door. With so many hues and shades to choose from, this is a chance to put your creative mind to the test. Stand out and choose an energetic blue or a radiant green! Make a first impression that will leave your guests wanting more.
4. Explore the Outdoors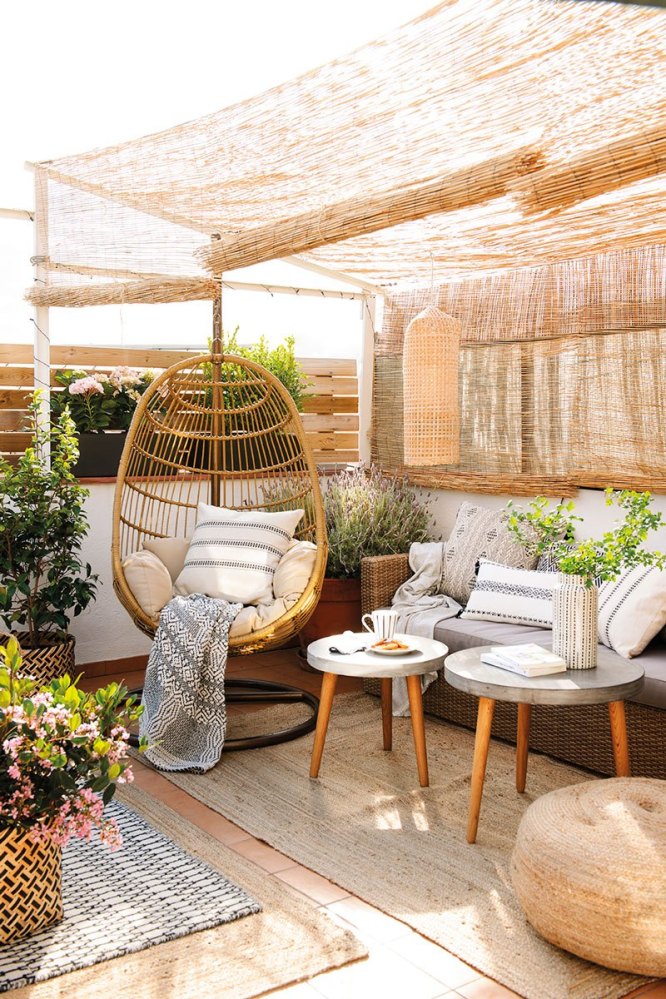 Create your own paradise at home with a makeover of your outdoor area. With the incorporation of small decor pieces you can completely transform your space. Add a stylish outdoor rug for a pop of color or feature patterned throw pillows and blankets for some texture. The possibilities are endless.
5. Open Shelving For Your Kitchen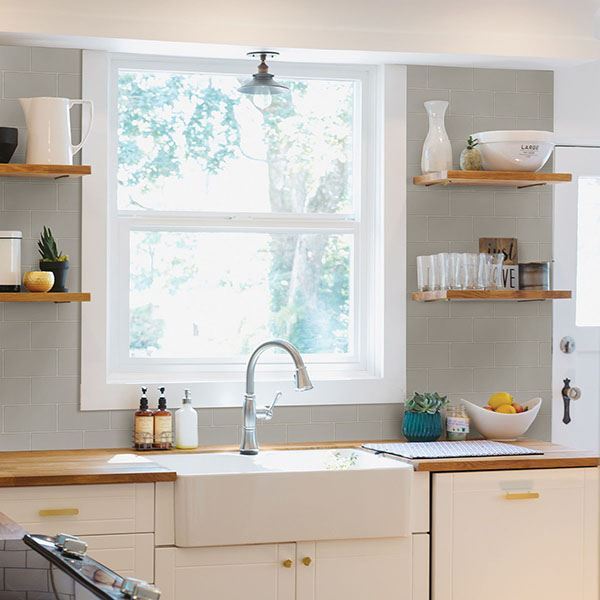 Try a fresh new look with some open shelving in the kitchen. This minimalist trend will force you to cut down on the unnecessary excess of coffee mugs and plastic plates. Try metal, wood, or glass. This trend is simply inspired.
6. Ravishing Rugs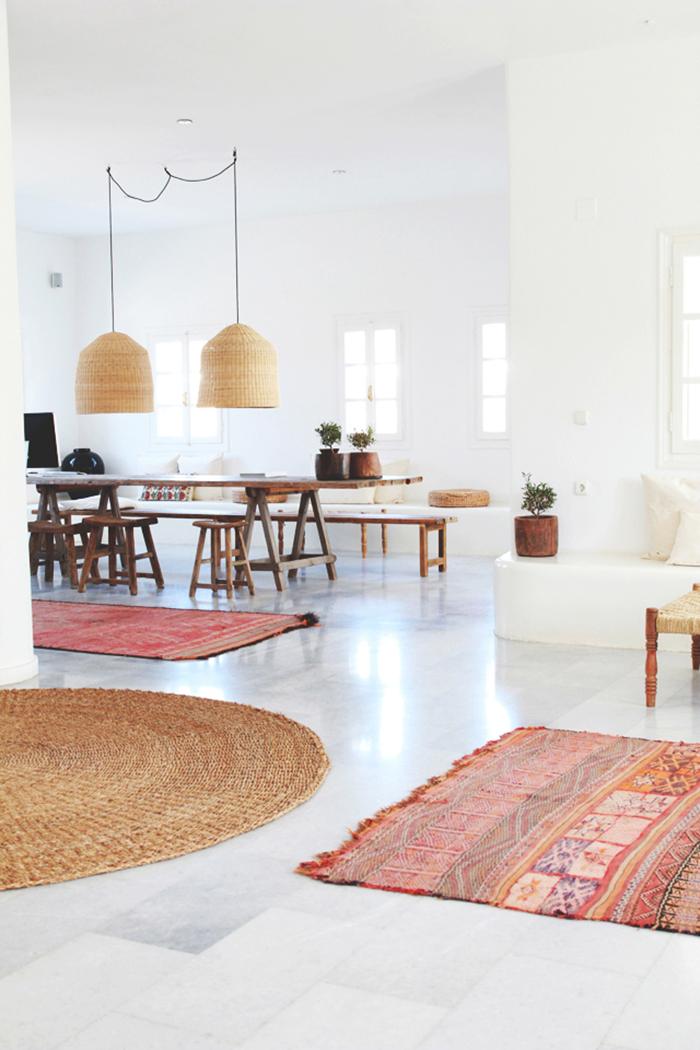 Swap out plush winter rugs with a vibrant and fun patterned one for the summer. Take a page from this bohemian styled home and try a layered rug look or mix and match with different carpet designs around the house.
These pink and weaved rugs add the perfect accent to this polished marble tile floor.
7. Mix Patterns, Don't Match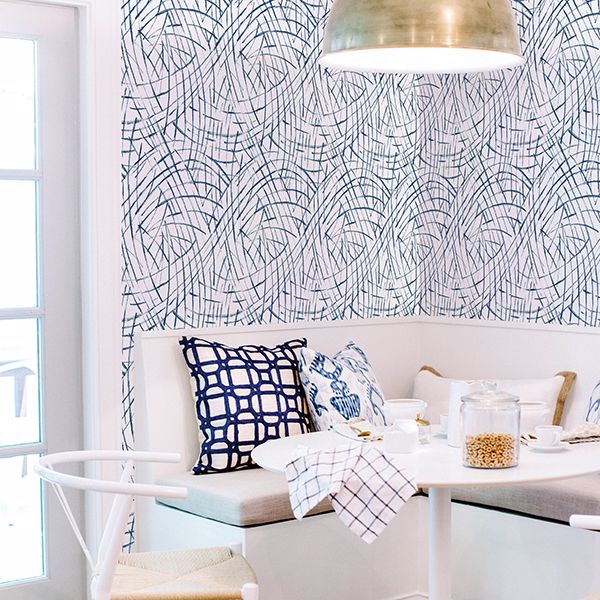 When it comes to interior design it's important to take a style risk or two. Break the boundaries with a blend of bold patterns and prints. This trend plays around by mixing styles like geometric and floral patterns. The choice is yours! Incorporate designs that coordinate and compliment each other without looking identical. Spice up your space and allow your creative mind to roam free.
8. Pantone's Color Of The Year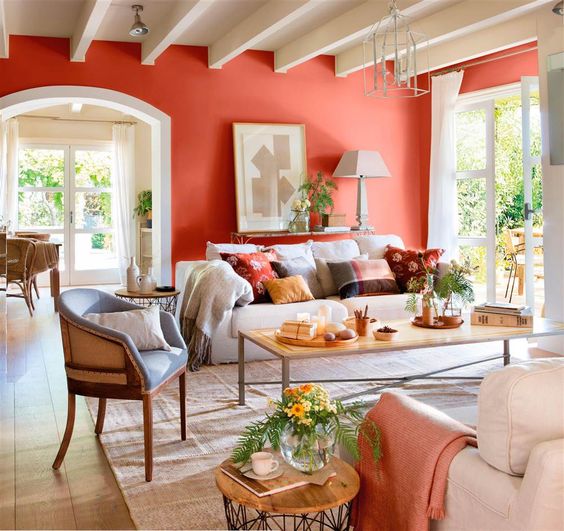 Pantone's Color Of The Year, Living Color (16-1546), has been all over our feeds and we are loving it! This vibrant shade is the perfect summer color and exudes a bright energy. Refresh bland decor with a touch of
the tropics.
For more tips on how to use Living Color (16-1546) in your home check out our Pantone COTY blog post!
9. Swap Floor Cushions For Chairs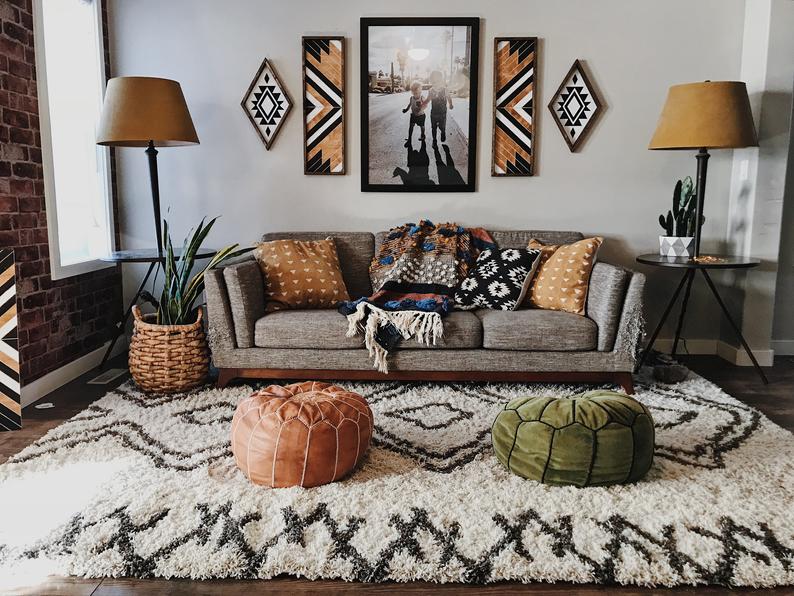 Comfort is key and we've hit the jackpot with these luxurious floor cushions. This summer, swap out your old ottomans for a set of colorful and patterned cushions. With a wide selection of designs to choose from, finding a cushion to match your color scheme should be a piece of cake. Mix colors or buy a matching set. These decor pieces are functional and fun.
10. Skip Tiles And Try Wallpaper In Bathrooms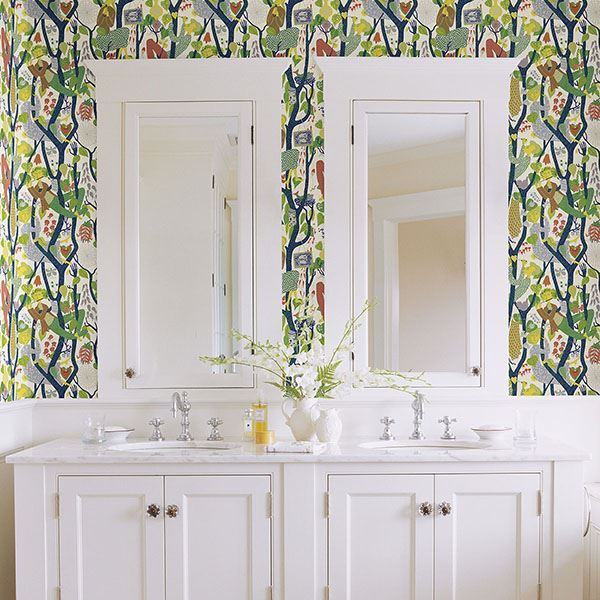 Step aside subway tiles, wallpaper is the new wave. Bathrooms are usually an overlooked area in the home, but these tiny areas have a plethora of potential from chic decor to vibrant wall coverings. This Revel Multicolor Vintage wallpaper is washable and easy to apply, making it perfect for the powder room. Its collection of vintage inspired details effortlessly complement this space's clean white finish..
11. Scalloped Décor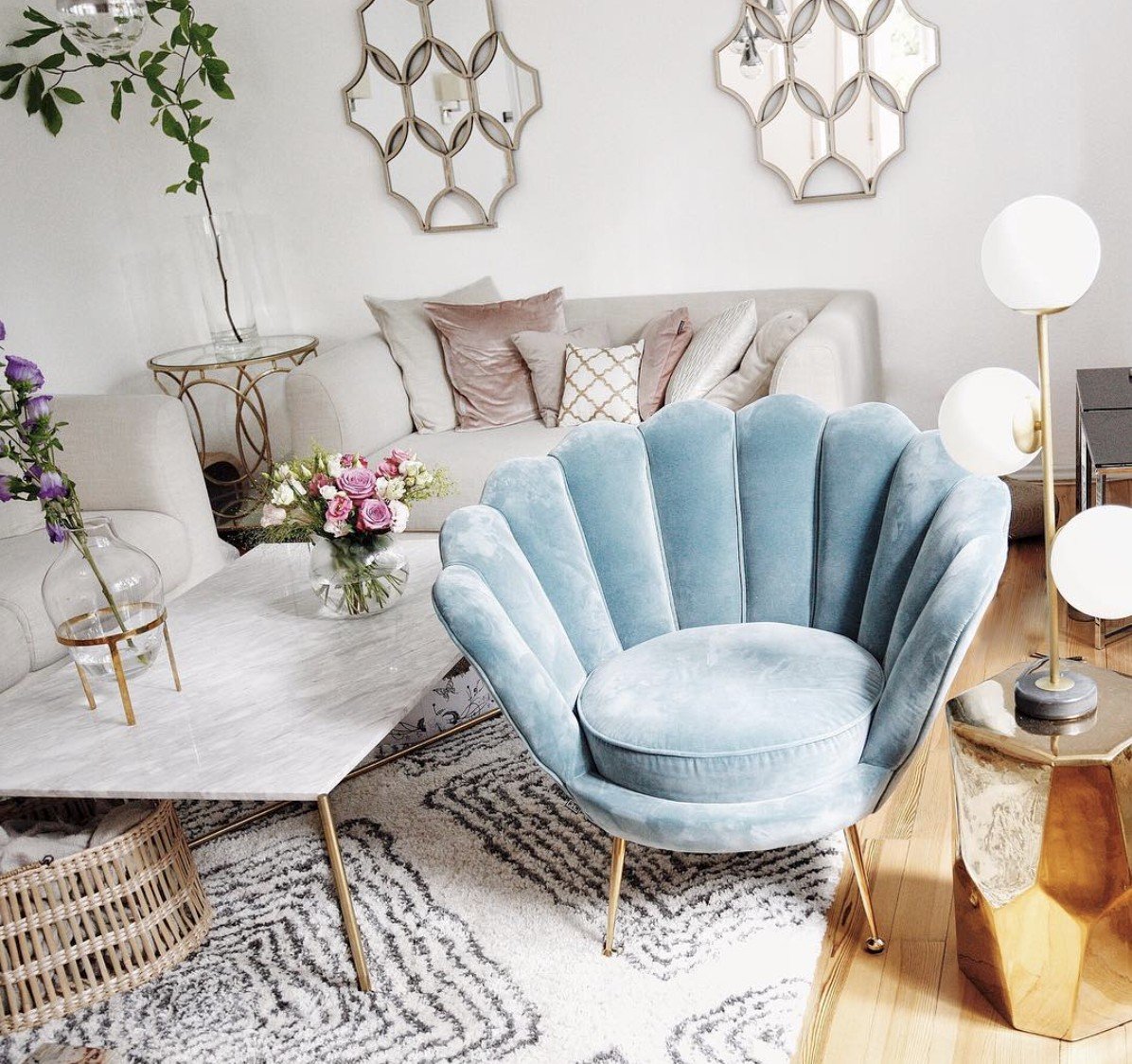 This decor trend from the '70s and '80s has grown new legs. The era of Art Deco style featured popular silhouettes of curves and waves and is now taking shape in the scalloped chair trend. Step outside the clean lines and experiment with these non-traditional shapes.
12. Maximize Your Space With Eclectic Pieces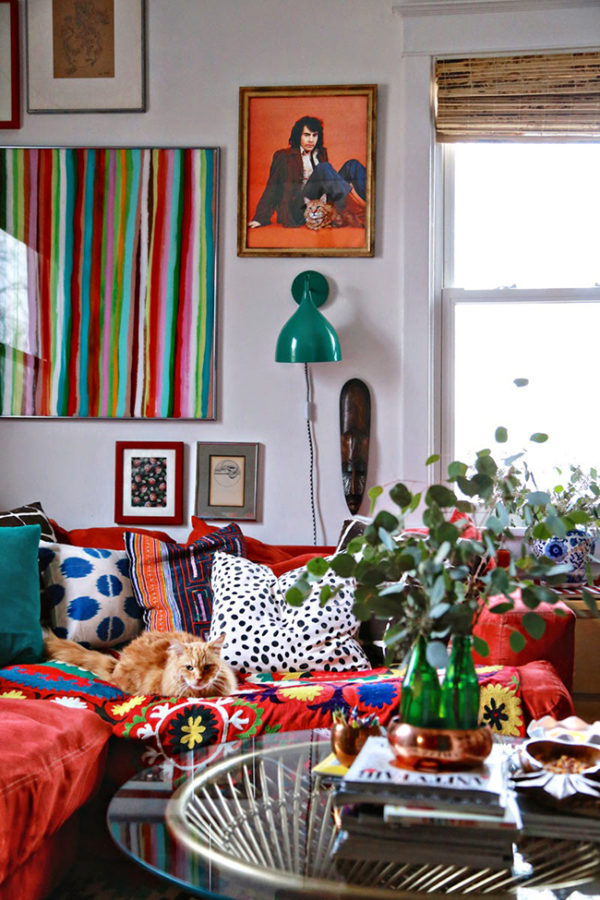 Yes it's true, maximalists do have more fun. Embrace intricate and funky patterns, choose bold and daring colors, and make your space a reflection of you. An easy way to begin your styling journey is by incorporating some eclectic décor pieces into the mix. Pile on the throw pillows and hang up some decorative artwork. Be generous with color and fill your space with what you love.