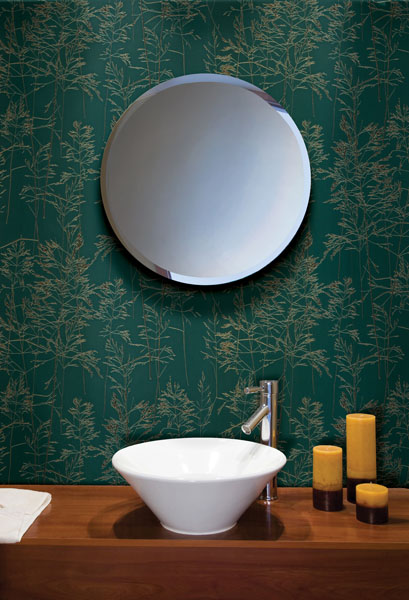 Embracing Emerald Green Decor for 2013!
Every year we look forward to fresh fashion and an alluring new palette of colors. This year, Pantone has spoken, and Emerald Green is the color of the year for 2013! Inspired by the precious gem, this rich jewel tone is a prismatic and deep green with a faint bluish cast. Captivating and influential, emerald green has held significant roles in the past. Jackie Kennedy's engagement ring, pictured below, was an emerald, a testament to what a treasure this rare rock is. And of course the Emerald City represented the ultimate destination of hope in the Wizard of Oz.
Green can lend a sense of serenity, and the vivid charisma of emerald green has a regal splendor. Bringing elements of this haute hue to your home will invite a fresh and luxurious enchantment. Because it is a darker color, a feature wall of wallpaper will make a stunning statement without overwhelming the space. Or, try using emerald green for bathroom wallpaper. The small, enclosed space provides a unique opportunity to go luxe, and emerald green would dazzle even a jewel-box of a loo! Here are a few of our favorite verdant emerald wallpaper patterns.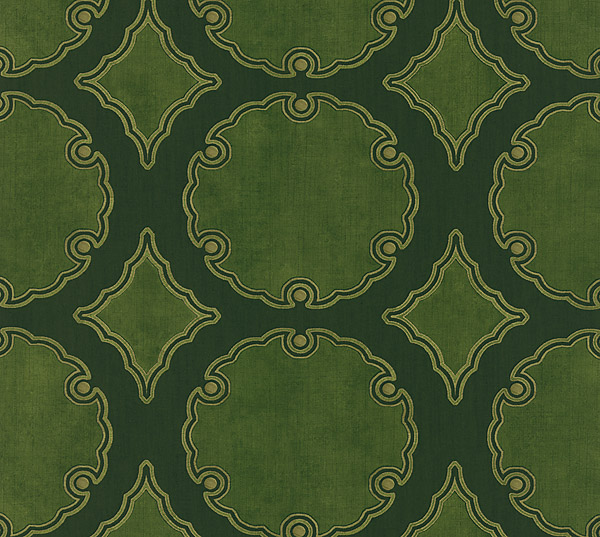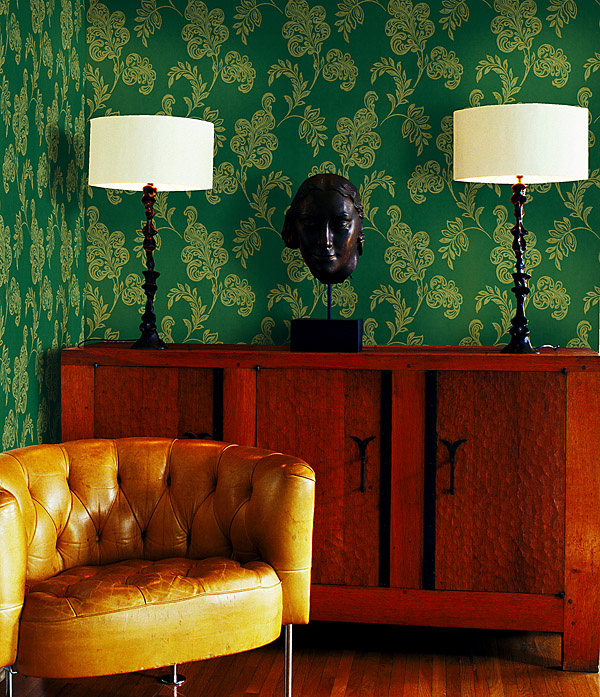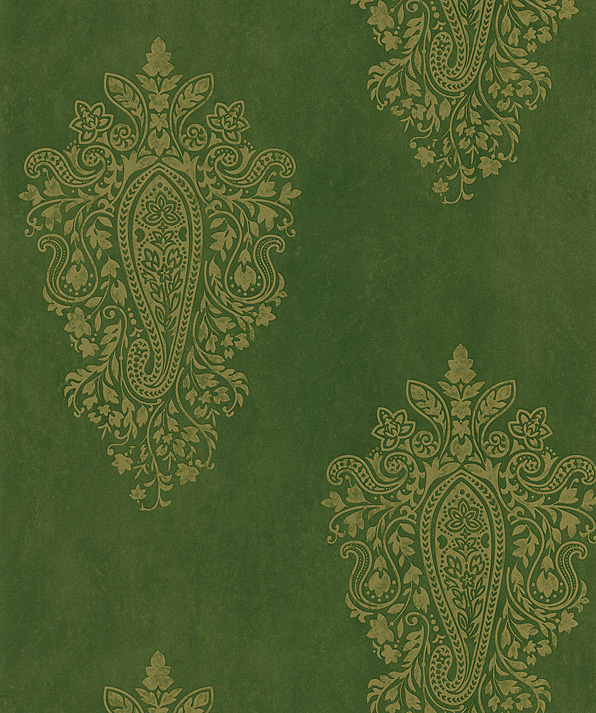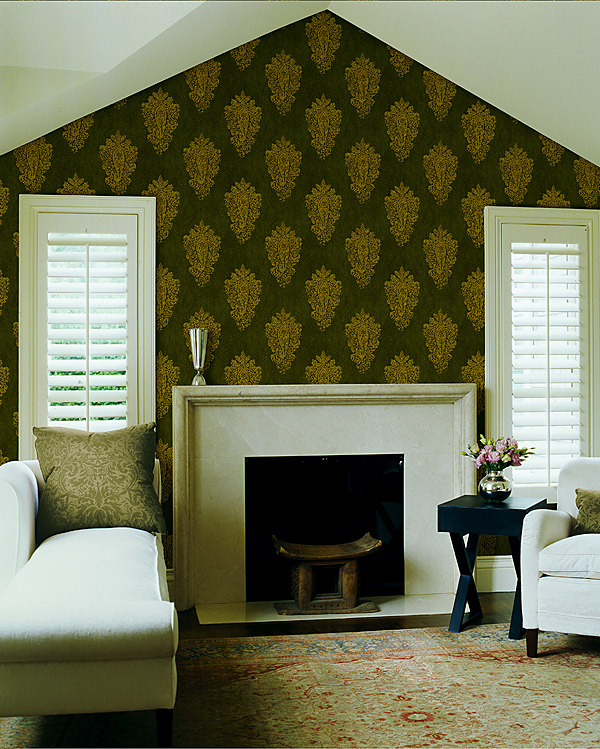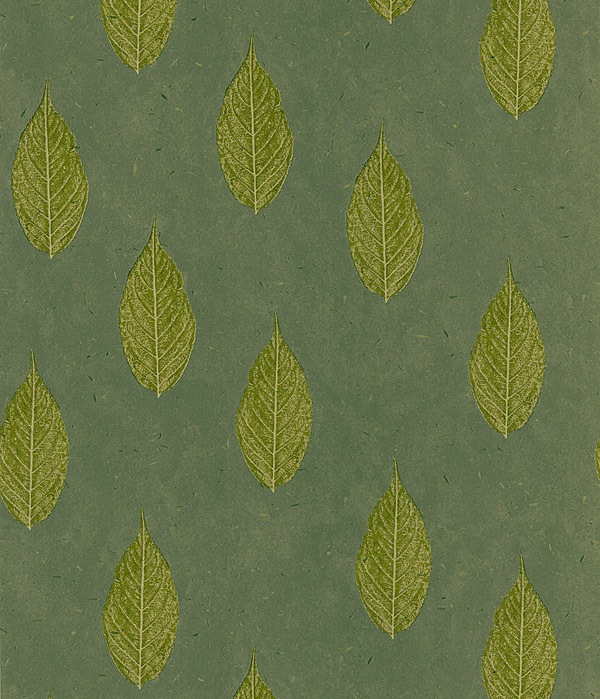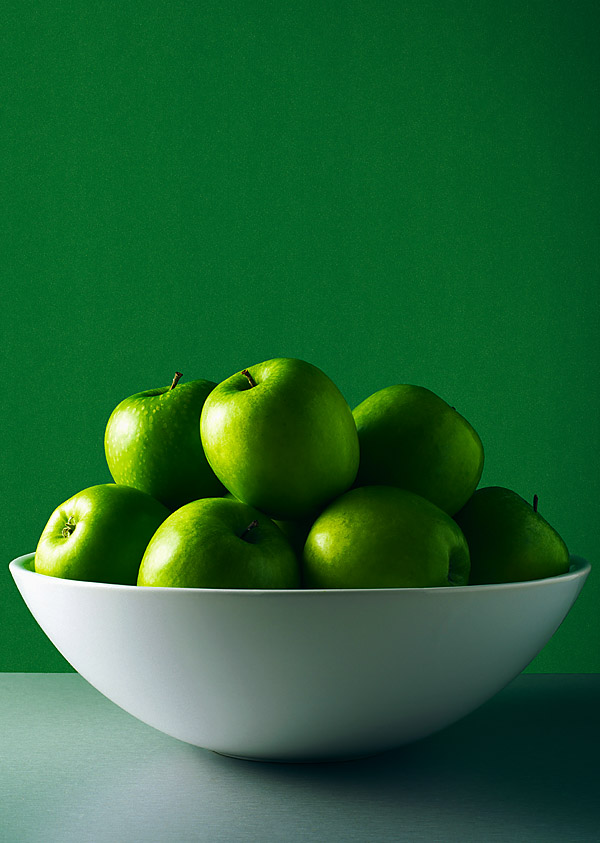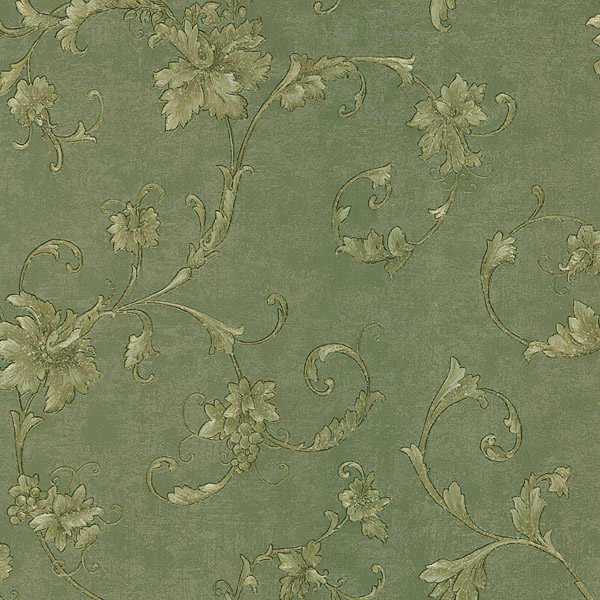 What about you? How do you plan to welcome emerald green looks into your life this year? Adding throw pillows to your current decor is always a fun way to add pops of color and freshen up existing decor. Rugs, candles, lamps and other pretty trinkets are also fun ways to introduce emerald. Below are a couple of lush emerald accessories to add a splash of a la mode style to your home, as well as a fabulous green decor idea with a wall mural.