To some, home is where the beach is. Filled with ocean relics, sea tones, rustic details, simple design elements and nautical themes, these awe inspiring, feet in the sand, hair in the wind relaxing escapes, offer a breath of fresh air from the monotony's of life. Meant to relax and inspire, rejuvenate and renew, the feelings that arise from the inside of a beach home are truly anchored to its design. From peaceful living rooms to serene kitchens to blue and coral bedrooms, come get lost in the beauty of coastal chic décor…
The Entryway:
Warm textiles, weathered wood and pops of blue and aqua, work to transition these high traffic areas into clean and comfortable entryways.
The Kitchen:
Soft blues mixed with wood and wicker detailing and vintage beach signs, makes for a comfortable and warm eating area for everyone to enjoy.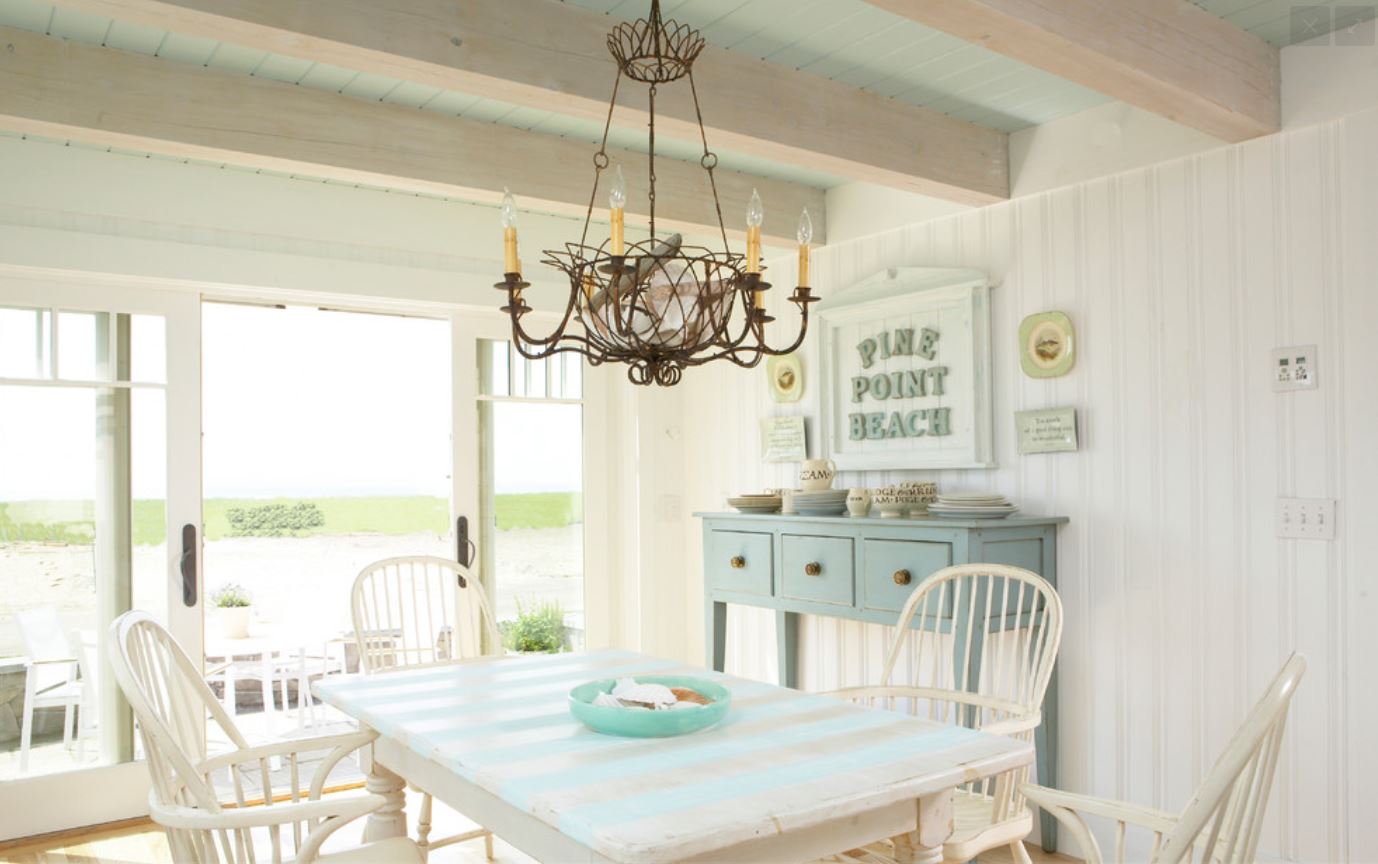 The Living Area:
Often the most occupied area in the home, clean white furniture mixed with nautical inspired pillows, wood detailing and pops of blue, aid in designing a perfect beach inspired living room.
The Bedroom:
Below, elements of the sea are brought through in colorful prints and peaceful photographs inspiring a perfect relaxing escape for one to rest their head.
The Bathroom:
From shells to starfish to a fish net covered light fixture, coastal chic bathrooms often bring natural sea elements to life in new and exotic ways.
The Coastal Chic Details:
When it comes to coastal chic décor, little details do make a difference. An antique ship to a roped lamp to sea inspired curtains, all help to bring that perfect beach vibe inside to enjoy day after day.