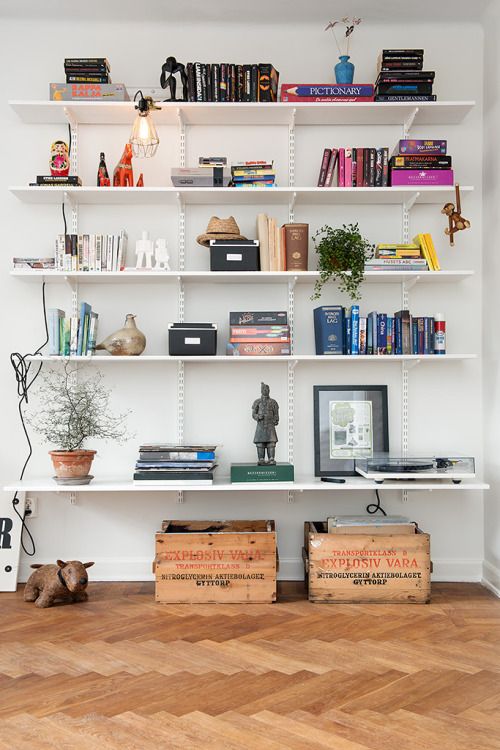 Simple & Stylish Looks for Any Home 
If you're looking for an easy way to refresh the look of your room, redecorating your shelves is a perfect place to start. Although the look of your shelves may not be at the forefront of your mind, bringing style and organization to kitchen shelves, bookshelves, closet shelves and more can truly transform the look of any space in just minutes.
There are a variety of ways to add a unique touch. From DIY shelving to a pop of color, wallpaper and the perfect mix of items, choose the look that fits your home and simply have fun with it!
Need some inspiration? Take a look at some of our favorite looks below and check out even more ideas on Pinterest!
DIY Shelves:
Extra Unique Shelves:
Wallpaper Shelves:
Perfectly Styled Shelves:
Colorful Shelves: