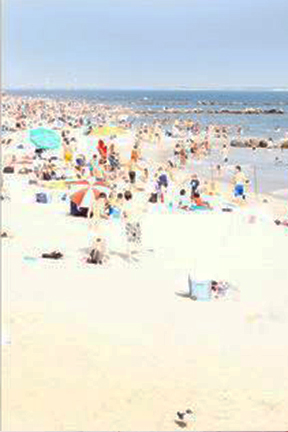 Beach Decor for Any Style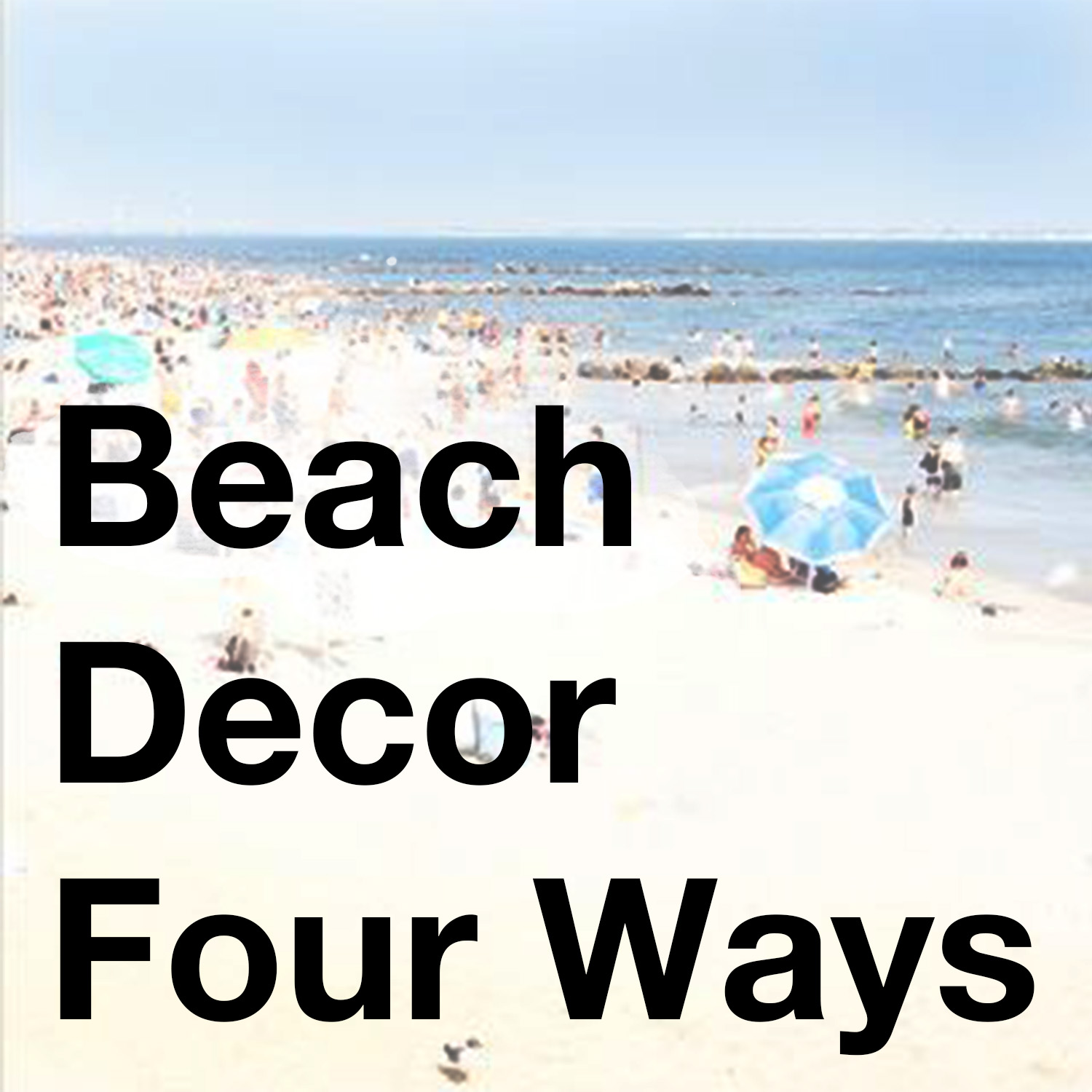 Summer is in full swing and we're itching to bring those beach vibes indoors. Whether you have a beach home, or just love nautical decor, there is an option here for you. With styles from vintage to traditional to modern, there's a style here for every beach home.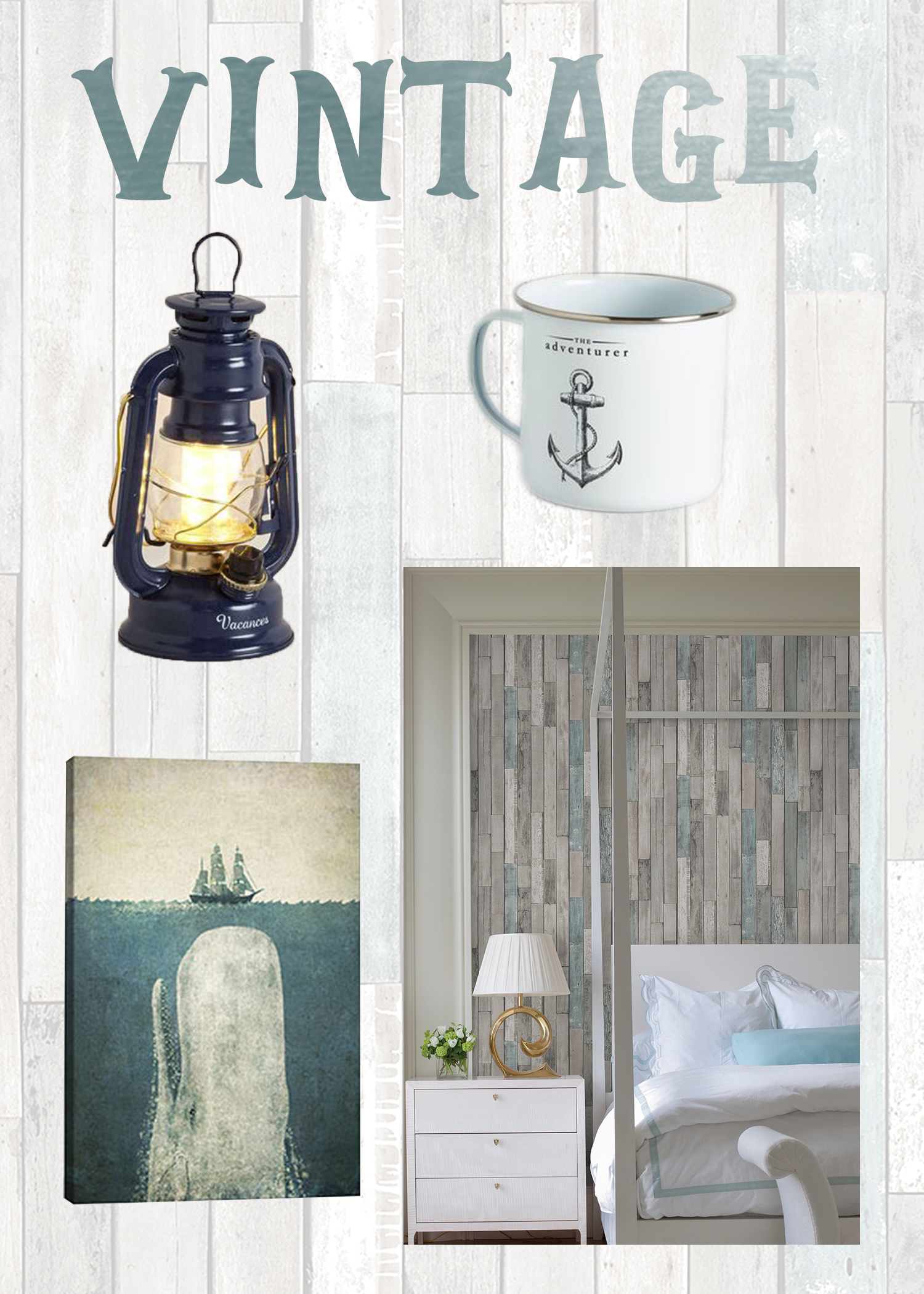 Wallpaper | Whale Canvas | Lantern | Mug
Vintage beach decor combines perfectly with the reclaimed wood trend. This distressed wood wallpaper adds both light and texture to this master bedroom. Kitschy accents like vintage lanterns, a camping mug, and a classic art print finish off the look.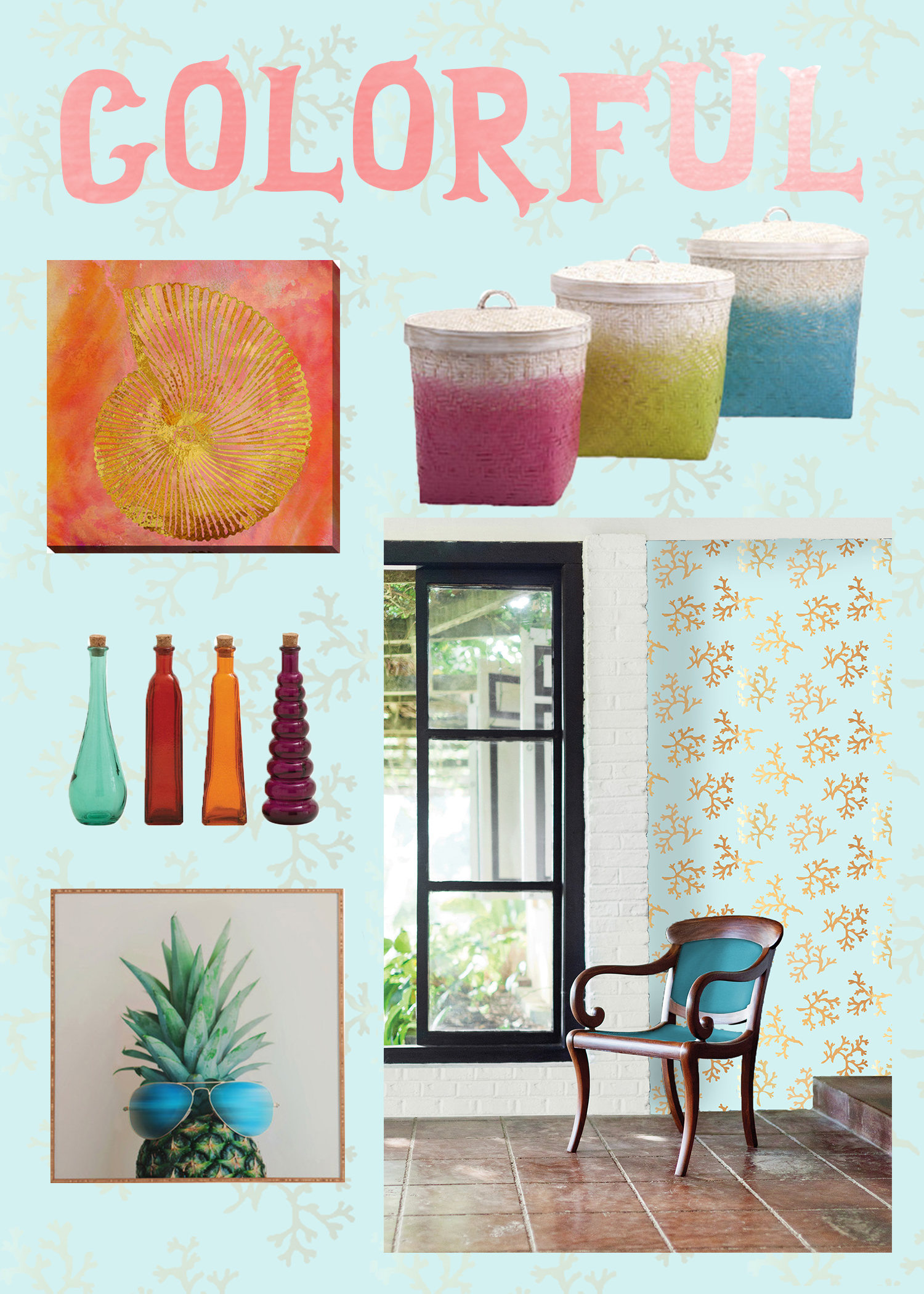 Seashell Print | Baskets | Wallpaper | Pineapple Print | Bottles
If you thrive off of color and shine, this look is for you. A fabulous gold coral wallpaper shimmers atop a turquoise background. Colorful accessories from a pineapple print to woven baskets bring in warmer tones for a full tropical effect.
Wallpaper | Lamp | Print | Bottles 
This modern beach decor look embraces minimalism. A textured blue ombre wallpaper brings depth to the walls while solid colored bottles and a driftwood lamp create a subtle theme. The Instagram-style print completes this modern look.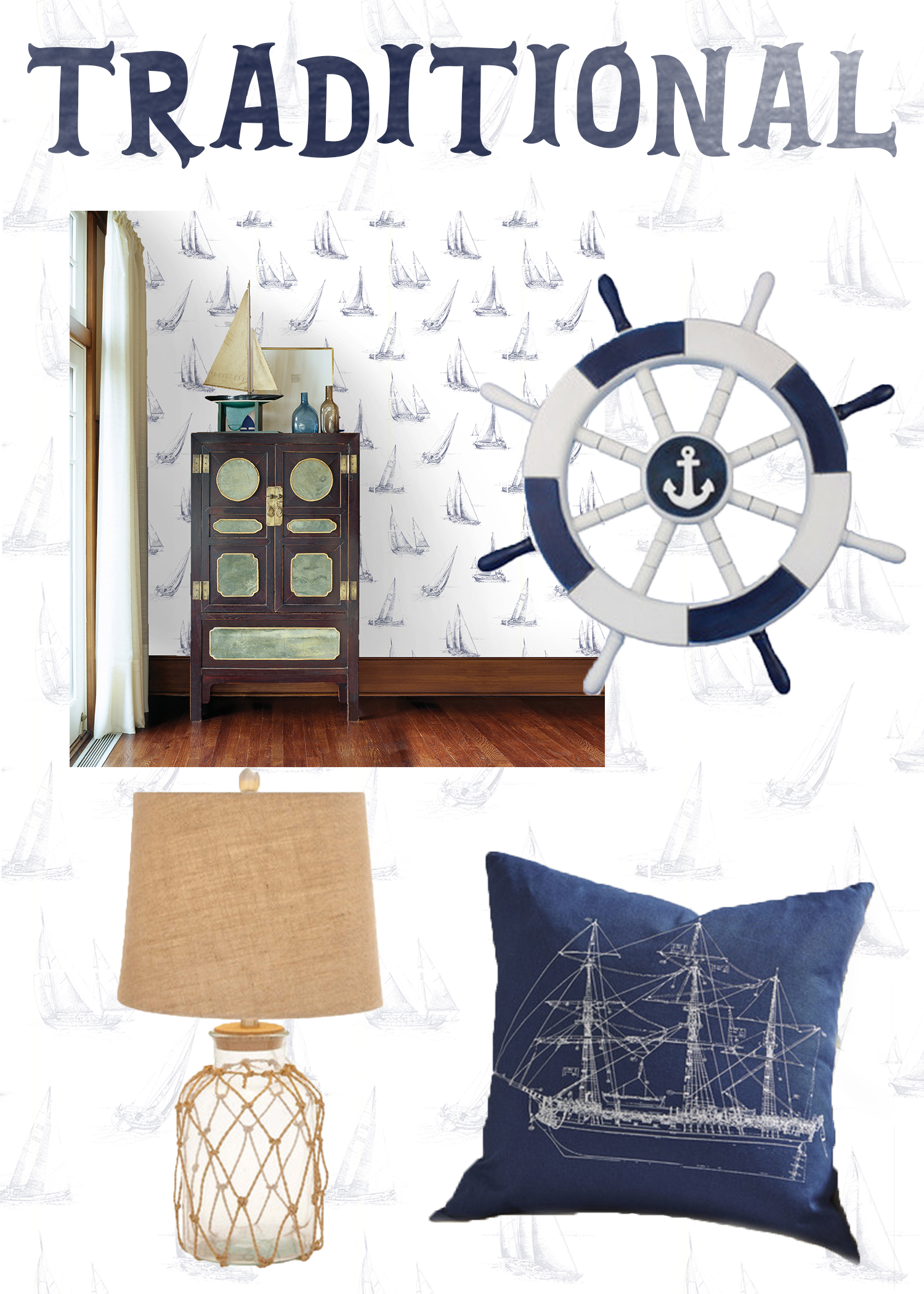 Wallpaper | Ship Wheel | Lamp | Pillow
If you're an old-school nautical lover, this look is for you. The traditional beach decor embraces classic nautical motifs from a sailboat wallpaper to a ship's wheel and a rope lamp. A blueprint style pillow completes the craftsman accents.