Trompe-l'œil is French for "deceive the eye" It is a technique in art that creates optical illusions with realistic imagery, playing with dimension, perspective and space to create a mirage of sorts. These incredible murals add beauty and art to the room, as well as a touch of abracadabra!
A Whole New Perspective: don't settle for less than amazing. These murals disregard time and space, reinventing rooms into anything from a grand hall to One Direction's looking glass!
Windows to the World: choose your view. These gorgeous wall murals transport the room to exotic destinations. No matter if your city apartment looks at a brick wall or if you long for the tropical sea in the dead of an Alaskan winter. Any view you desire can be yours with these faux window trompe l'œil murals.
Faux Finish: no contractor required. Wish you had an industrial-chic exposed brick wall, or perhaps a rustic distressed wood detail? Go for it! These murals are applied like wallpaper and realistically reinvent the surface of your walls into stylish materials like birch, brick, stone and concrete. An authentic and contemporary solution!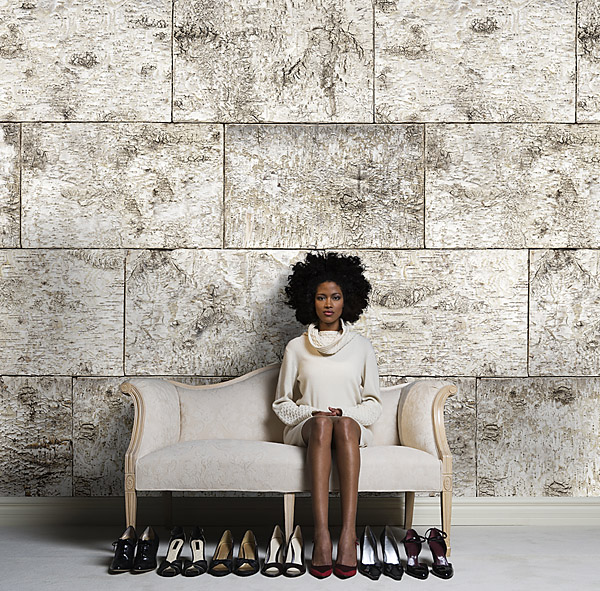 Amazing Books: Would you be kind enough to wait in the Library?  Books in decor bring a well-read literary greatness to to any space. While we may not all have the means for a Downton Abbey-esque library in our homes, these murals and wallpapers add shelves of books without taking up any space at all!