Feeling the pressure to get your holiday decor up on the mantle?
We've got 10 ideas to get you inspired for the holiday season, whether your style is simple or grandiose, and even if you don't have a mantle.
This light and rustic mantle has a modern style with a floating mantle. Frosted pine cones and birch bundles add a winter touch.
This French mantle uses it's height to it's advantage. The marble design is accented by twinkling stars and white candles.
A bright white mantle with modern black, white, and gold accents. The black interior creates a sleek contrast to the white outside.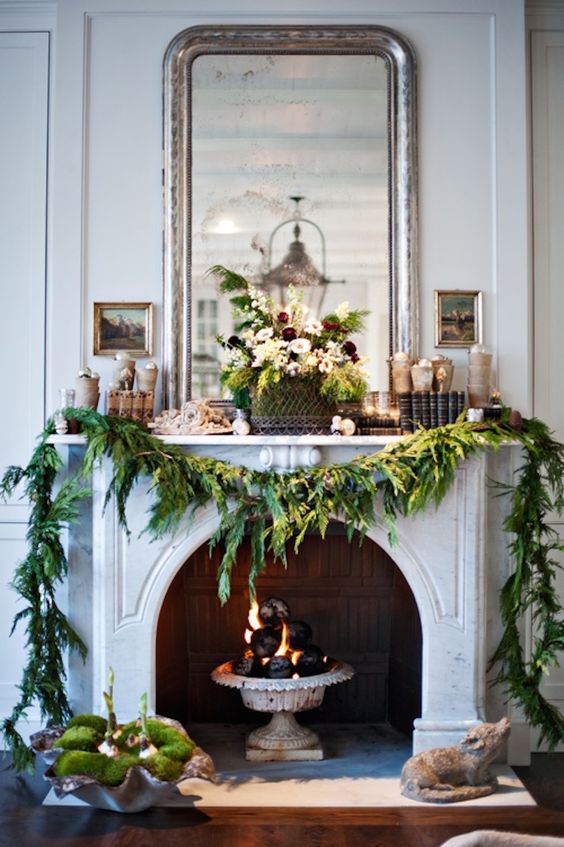 A traditional mantle decor with a classic garland and a beautiful mercury glass mirror. Vintage books and a floral centerpiece add an antique touch.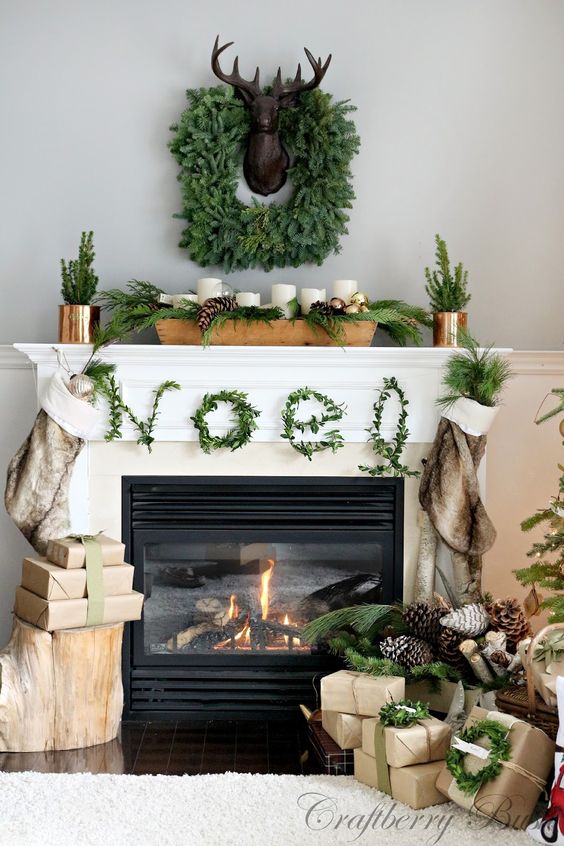 A unique take on the classic Christmas mantle. Green vines spell out the word NOEL for a modern alternative to a garland.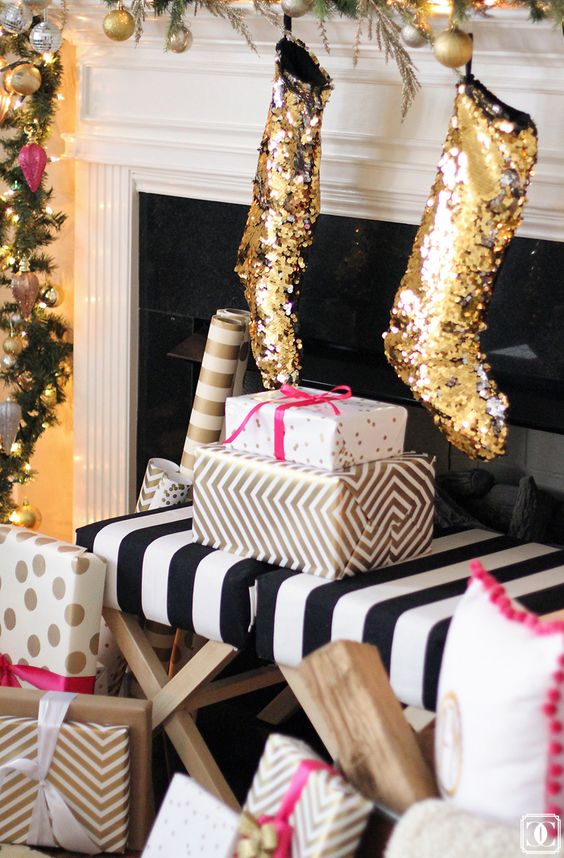 A mantle that Kate Spade would be proud of. Pink, gold, and black stripes, dots, and sequins create a chic finish.
This charming mantle is accented with a modern Grey and White Brick Nuwallpaper and plaid stockings.
No mantle? No problem. This home has a minimal mantle alternative using a simple branch to hand three grey stockings.
No need to move the TV for this mantle. The low hanging garland and thin trees leave space to watch your favorite holiday specials.
No fireplace, but still wanting that classic mantle look? A vintage window takes the place of a fire but gives all the charm of a traditional mantle.