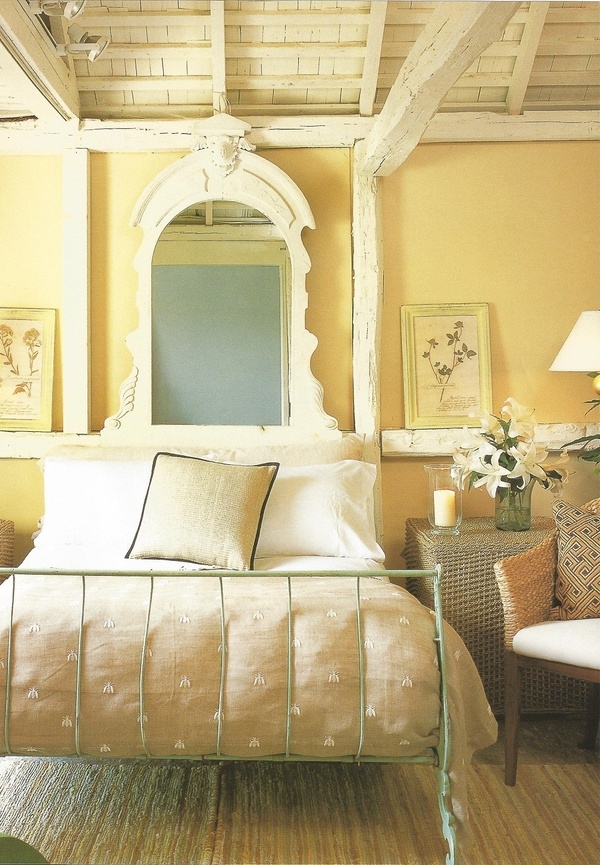 Yellow is the color of spring and summer, of sunshine and warmth, sunflowers and daffodils. Being the most radiant of all the colors on the spectrum, it is known to inspire happiness and optimism as well as creativity and fun. With an array of lemon-infused decor ideas, learn how you can easily bring sunny decor to life in your own space (big or small!).
With a variety of different shades, yellow can actually have contrasting personalities. Pale hues are balanced and soft and often serve as a neutral tone. Their soothing nature tends to invoke a feeling of serenity and relaxation. Bright hues on the other hand are loud and bold and can be overpowering if used excessively. These colors tend to work as perfect accents to a room through chairs, linens and even bookshelves.
Yellow can also be a fabulous compliment to a collection of other shades, blue and black being a favorite. With a longstanding history of being a classic color combination, yellow and blue can inspire a nautical beach look with navy tones and sunshine hues or can also offer a more eclectic style with turquoise shades and toned down lemon hues. Both combos are a chic and elegant décor choice.
A room styled in a yellow and black color scheme can be both modern and cozy. Adding in a warm hue like yellow softens the harsh and overpowering nature of a dark bold color. By adding in fresh pops of white, this beautiful blend can create a room that is as happy as it is polished.
Still have questions? Leave them in the comment field below!