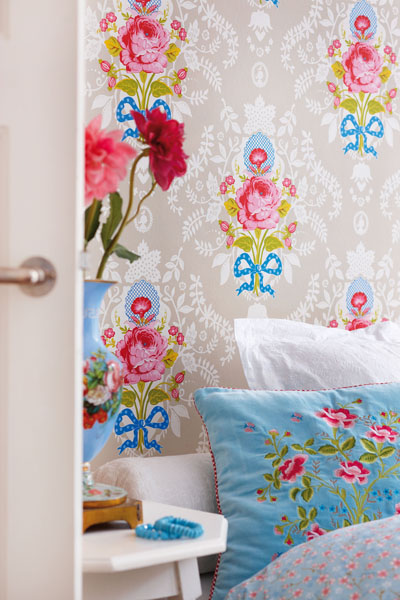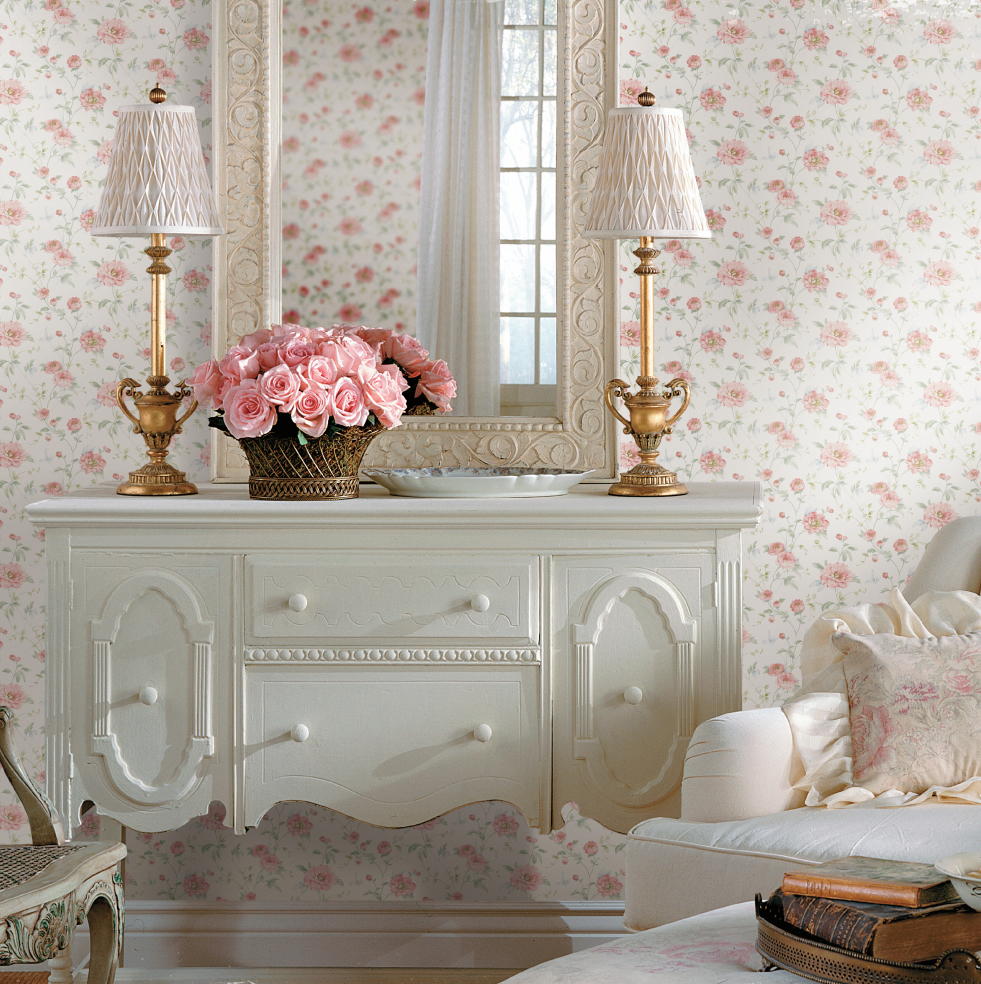 Spring is a time of awakening, when nature takes a moment to yawn and stretch after a long cold winter then promptly gets to work on a gorgeous makeover. Snow gives way to mud, then soft green grass, and bare branches come to life with yellow green buds and fragrant blossoms. Birds come home from their Southern vacations and tulips burst forth to greet everybody. Take a cue from the world outside, cheerfully unfurling a fresh new look, and rejuvenate your home. Here are 5 ways to use this years home decor trends inside to create an invigorating new look in your home.
Prints: Flower Power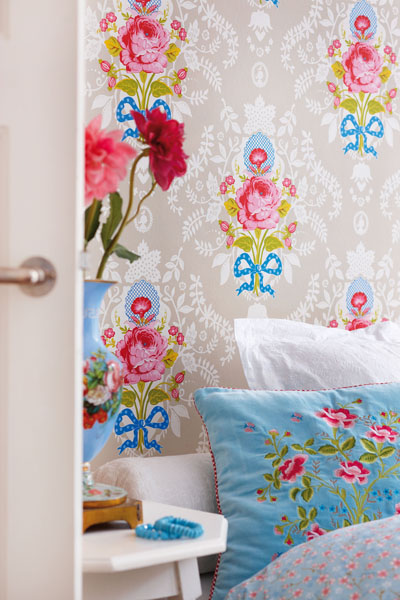 Florals never really go out of style, they just take on new tendencies, and especially in the Springtime flowers are destined to be forever chic. This year, watercolor florals have emerged as a beautiful trend, bringing a soft, hand-painted beauty to prints. Graphic pixelated florals are also a la mode, creating a neoteric interpretation of the traditional blossom for a modern flair.
Fabrics: Lace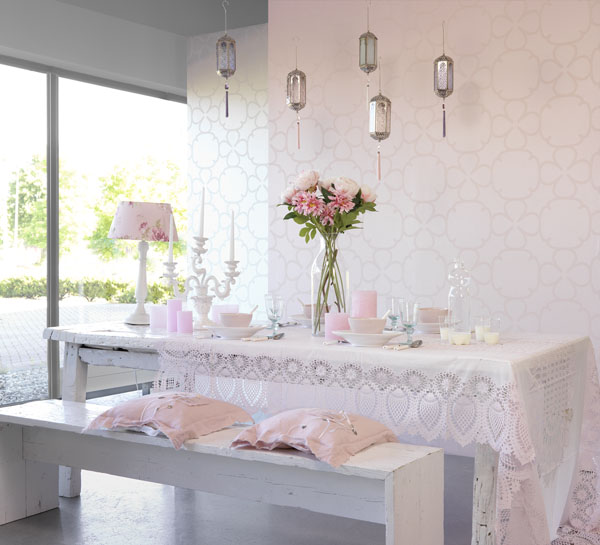 Spring is the time to let some light in and lace is the perfect peek-a-boo airy and light fabric to renew the romance of a room for the new season! Lace has been trending on runways and has a long history of high fashion. A quick fix for any room is to swap out your curtains with sheer lacy ones. Even with the blinds raised, the lace will provide privacy while allowing you to enjoy naturally refracted sunlight through a poetic mesh. Lace on a table has a similar effect, bringing a whimsical and feminine touch to the room.
Colors: Pastels
Pastels have transcended Easter decorations and 1950s kitchen appliances and have emerged as completely chic. Soft pinks, precious peach, lemon creams, milky mint, powdery purple and opaline turquoise hues are gracing everything from furniture to pottery and pillows. These delicate and midtone palettes add an ultra pretty focal point to a room that is soothing to the eye and quite fresh. Try upcycling a chair or side table with a delightful new paint, or choosing an accessory like a mixer or vase with an unexpectedly pale and pretty tint.
Finishes: Brass and Mixed Metallics
Metallic finishes are dazzling homes this year, lending a burnished beauty to all kinds of surfaces including lamps, wall art, furniture and accessories. Brass, and copper, in particular, have emerged as favorites for home decor, providing a chic focal point to add ambiance and reflect the light of the room. Don't let anybody tell you that gold and silver clash, either. Mixed metals is sophisticated and cutting edge, gilding your home with a luxurious twinkle.
Vintage Love Affair
Flea market-chic decor is a captivating style, creating a cultured and funky style. Vintage prints, items with nostalgic symbolism, and heirlooms with stories to tell lend a rich historical sophistication to your home, making a unique statement. Vintage is certainly en vogue, even in contemporary spaces we are seeing statement pieces from bygone eras adding interest and originality.