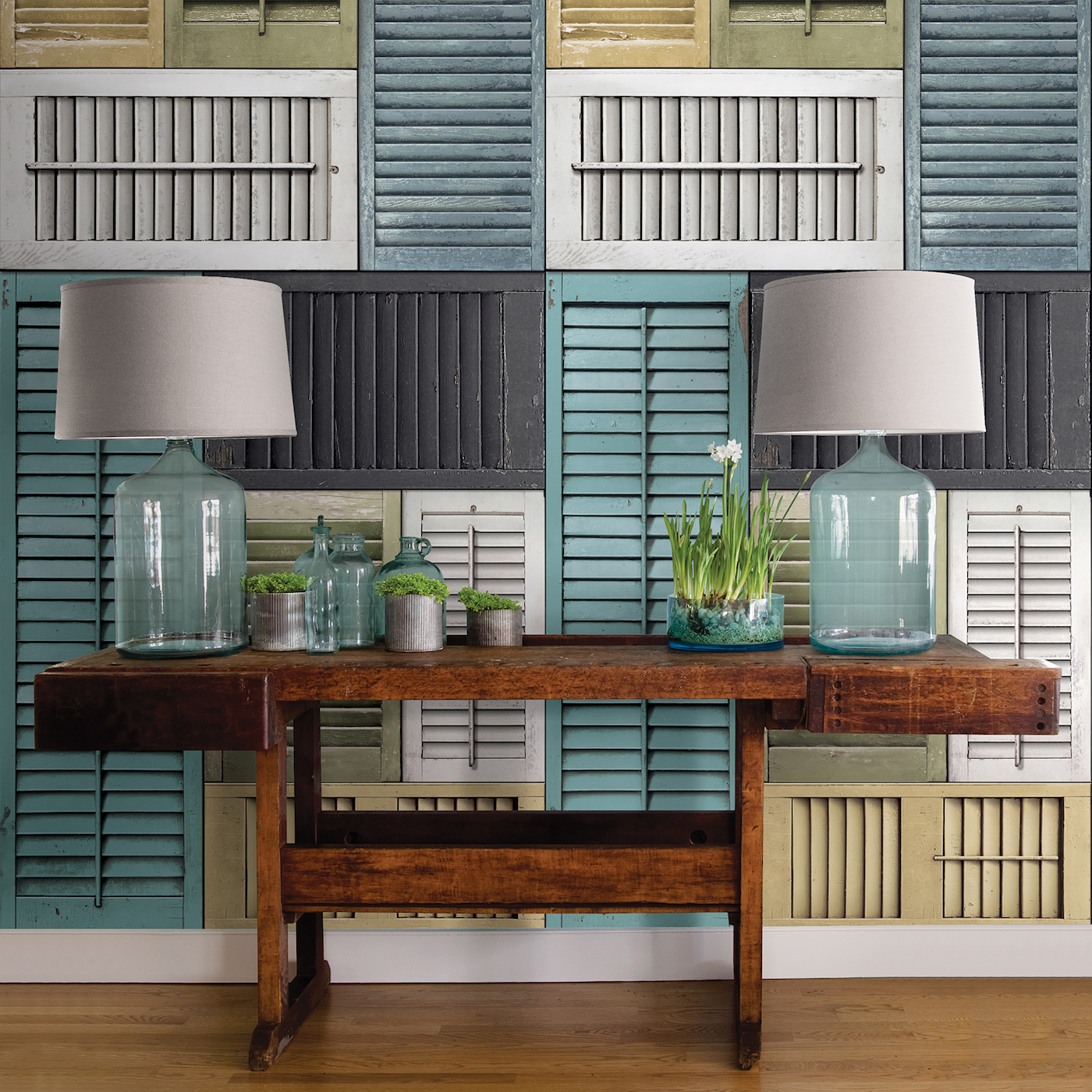 Repurposed Shutters for a Fabulous New Look! 
Who knew there were so many ways to use old shutters inside your home! Adding a rustic, natural and weathered touch, salvaged shutters are not only a cost efficient home decor option but they are easily customizable with with any shade of paint. From a DIY headboard to a stunning wall mural, home organizer and vintage mirror, shutters are no longer just an outdoor item, instead they are changing shape inside, bringing a rare and beautiful look to the rest of your decor.
After perusing all the fabulous ways to repurpose old shutters, we compiled our favorites and broke them into categories, showing that you really can incorporate them just about anywhere.
As Art:
One of the simplest uses that is definitely at the top of our list is turning old shutters into art! From this fabulous salvaged shutter wall mural to beautiful shutter wall panels, both easily enhance the look of your room while adding the perfect amount of cottage-chic style.
As Doors:
Whether you are looking to refurbish an old dresser or just want to bring a new look to your home, swapping out those traditional style doors for refurbished ones is totally worth it!
As Organizers:
Organization with a touch of charm! These DIY shutter organizers show that anything is possible! Easily create a stylish organization station or a salvaged shutter coat rack with these inspiring projects.
As Headboards:
Headboards usually cost a pretty penny so instead make your own! Full of rustic charm, repurposed shutters work wonderfully in the bedroom, giving your space not only detail but character.
As Accessories:
Sometimes it's the unexpected items that truly transform a room! From a salvaged shutter mirror to a room divider and kitchen island, these fabulous home accessories prove that this is in fact true.
See more decor ideas with salvaged shutters on Pinterest!