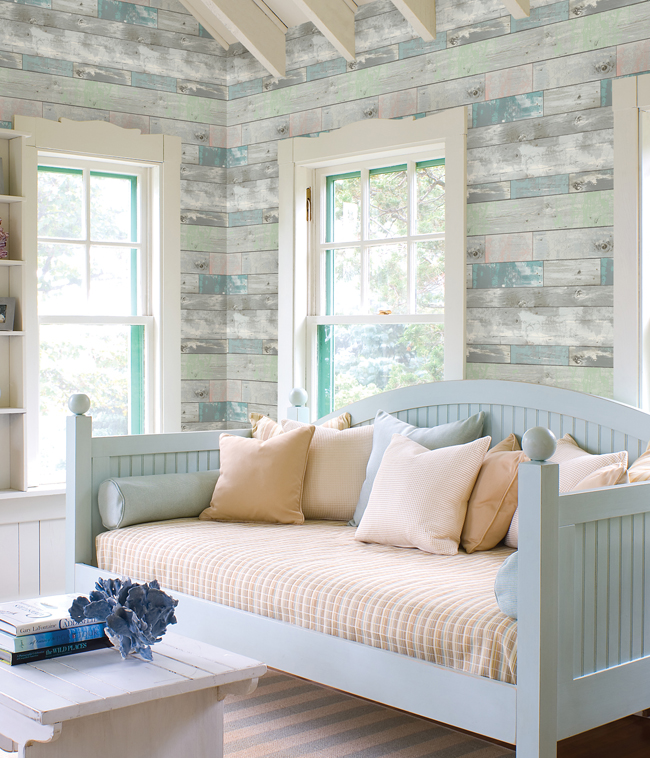 A Simple & Chic Decorating Solution
There is something about the look and feel of wood. Whether it's the rustic finish or the memory of a cabin hidden away in the forest, the rugged beauty of nature or just the true simplicity of it all, there is something special about this organic decor option. Now with a variety of options on the market from different types of finishes to various colors and products, it has never been easier to give your walls a warm and stylish makeover. Opt for a classic brown finish or choose a cool and sophisticated grey wood, whichever it is, this timeless solution help's you to create an interior of ease and comfort that will remain a chic accent through the ages.
Discover the Palette and Design that Works for You…
Brown: Cultured and warm, brown woods evoke more of a "cabin" feel. From chestnut to maple, lighter tones to more faded designs, each hue has a cozy and endearing aura
White & Grey: White and grey woods have more of a smooth and styled look, giving walls the appearance of being silky and soft to the touch. This is ideal if you want to create a natural interior while still maintaining a put together and fashionable space.
Weathered: Weathered wood easily captures the senses, evoking a feeling of nostalgia and antique goods. These woods are perfect for creating a shabby chic interior that's eclectic and fresh and which could easily be found inside any designer's abode.
Feature Wall: If you just want to dabble in wood, then creating a feature wall is the solution for you. Whether you take the time to install actual wood panels, hang wallpaper or instead install a mural, this eye-catching room accent can completely change the look of your space.
Which style is the one for you? Share your comments with us below!