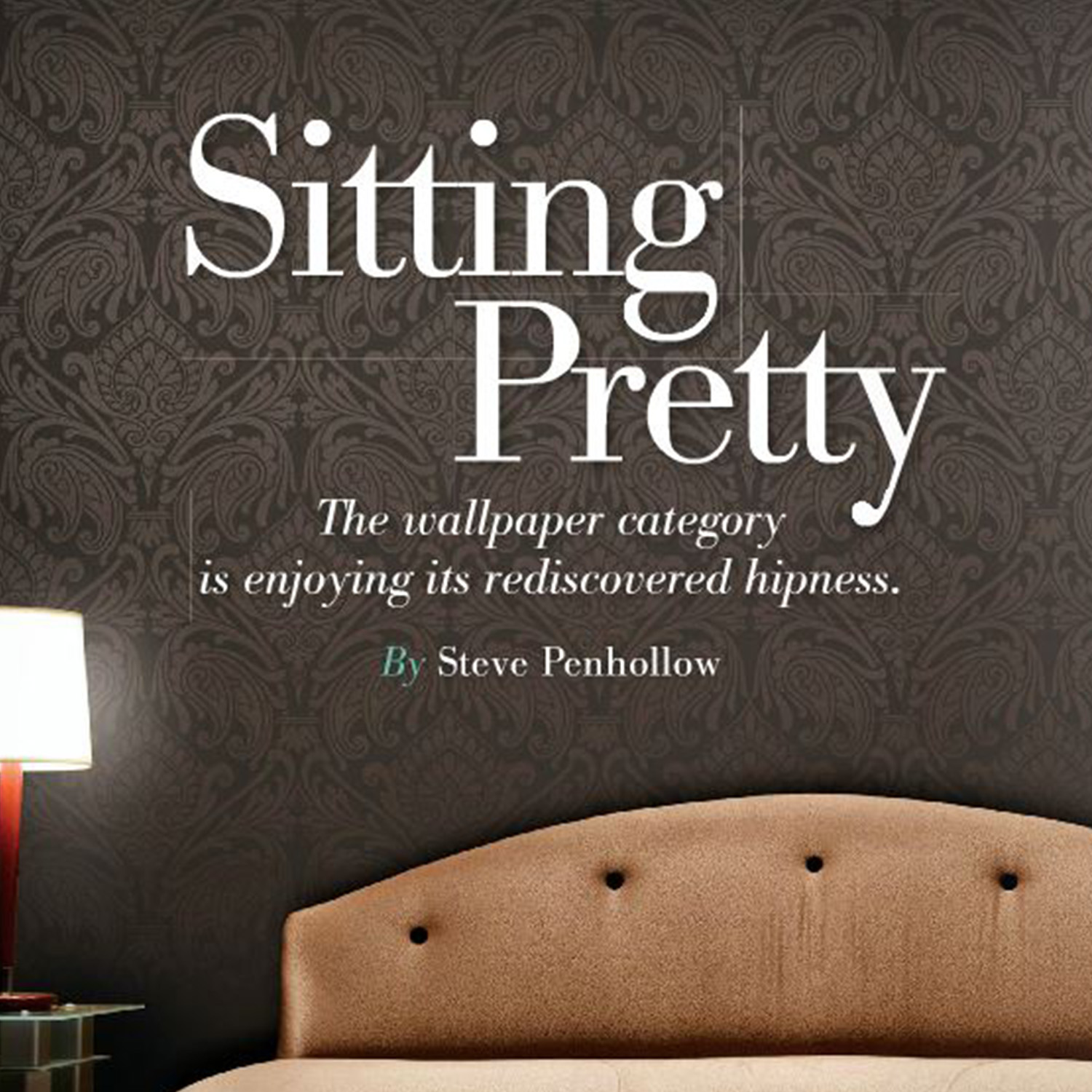 The New Wallpaper is Better Than Ever
We are so happy to have been featured in the April issue of Paint & Decorating Resource Magazine! Steve Penhollow wrote a wonderful feature piece covering the newest and best wallpapers on the market. He interviewed the industry's top creative minds to get their opinions on wallpaper's comeback, including our own creative director Paula Berbarian and marketing manager Breck Rice.
Wallpapers today can be made with a host of gorgeous printing techniques and special materials, from natural sea grasses and bamboo to dazzling foils, metallic inks, and glass beads.

-Breck Rice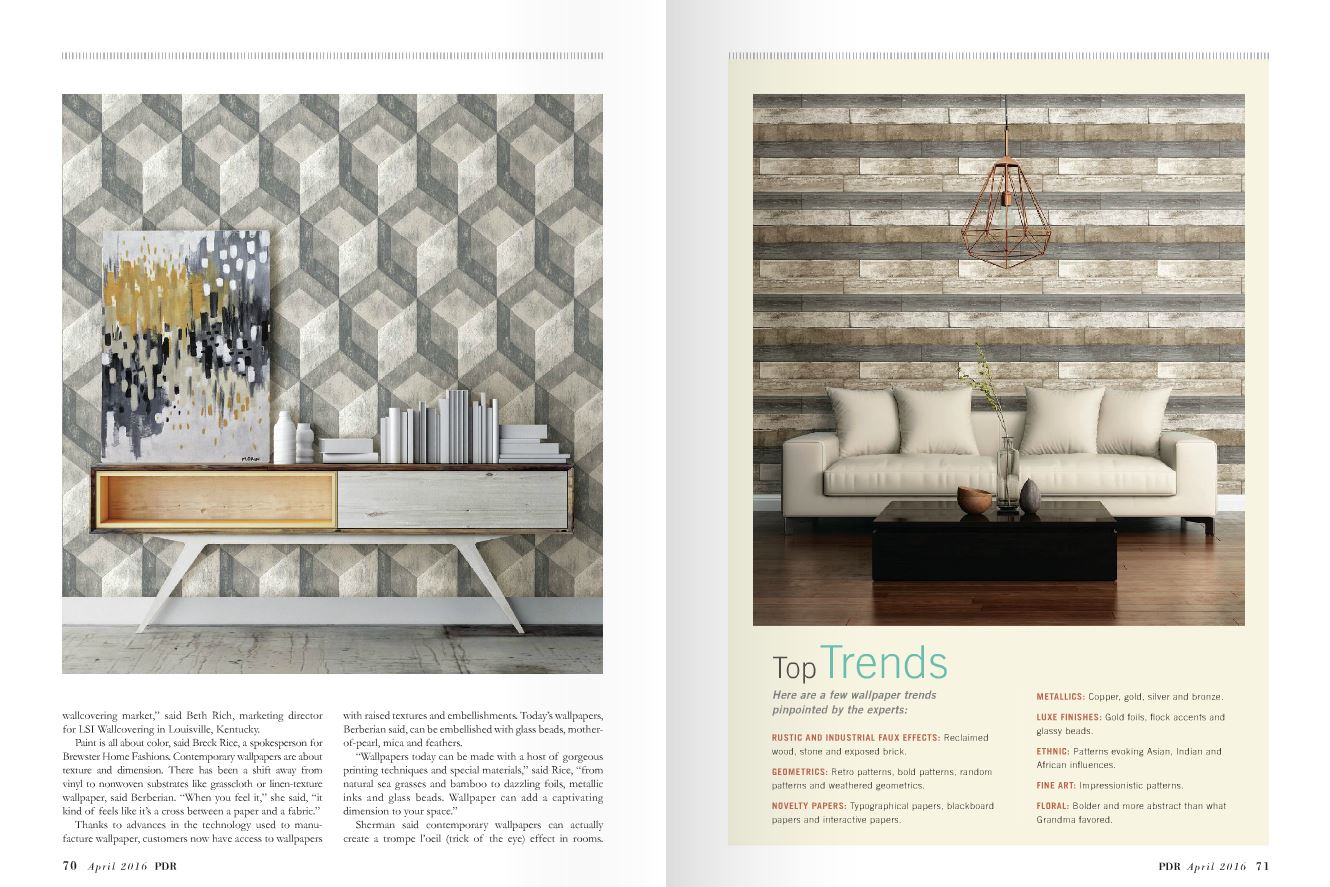 "Fahndrich, who has been selling wallpaper for 50 years, said the new patterns are the best he's ever seen."
If you're 45-plus, chances are you grew up in a home with wallpaper in it, and most likely you did not have a good experience with taking that wallpaper off. A lot of people over 45—if they had a terrible experience—still harbor a lot of resentment.

-Paula Berbarian
"These new wallpapers are also much easier to hang. The glue is rolled or brushed directly onto the wall like paint […] The new materials are resistant to tears and shrinkage, and newer adhesives are more nuanced and cooperative. Berbarian said modern wallpapers can come off the wall in solid sheets without scraping."
Read the entire piece in the April issue of  Paint & Decorating Resource Magazine!