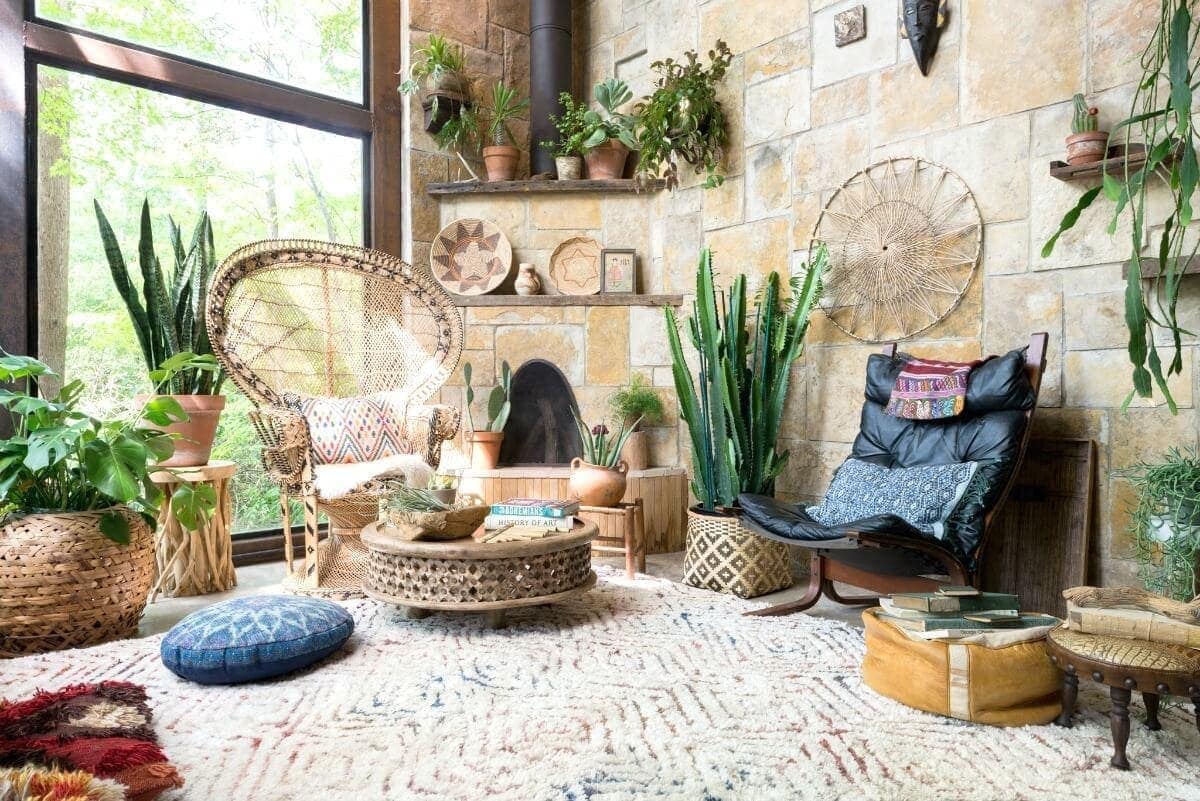 The Jungalow style is the latest new trend for bohemian and maximalist lovers alike. This style includes an array of different eclectic pieces, bohemian flair, and all the plants you can dream of. Coined by a popular lifestyle blogger, Justina Blakeney, the style came to fruition in 2009 when she decorated her apartment with a plethora of plants. Today, it is inspired by tropical forests with an emphasis on foliage and a colorful bohemian aesthetic. Here are seven ways you can bring the jungalow look into your home.
A great way to incorporate the jungalow aesthetic into your home is with a fun wallpaper. Adding a tile inspired pattern to your wall will achieve the jungalow aesthetic with minimal effort. Our Florentine Tile wallpaper is a great option with its enchanting turquoise, blue and green hues.
Shop all bohemian wallpapers here.
What better way to soften up your space than with woven wall hangings? Not only will this add texture to your wall, it will also give your space a bohemian look with minimal effort. Available in a variety of different designs, these woven wall hangings will invite a cozy feeling into your home.
Shop all wall hangings here.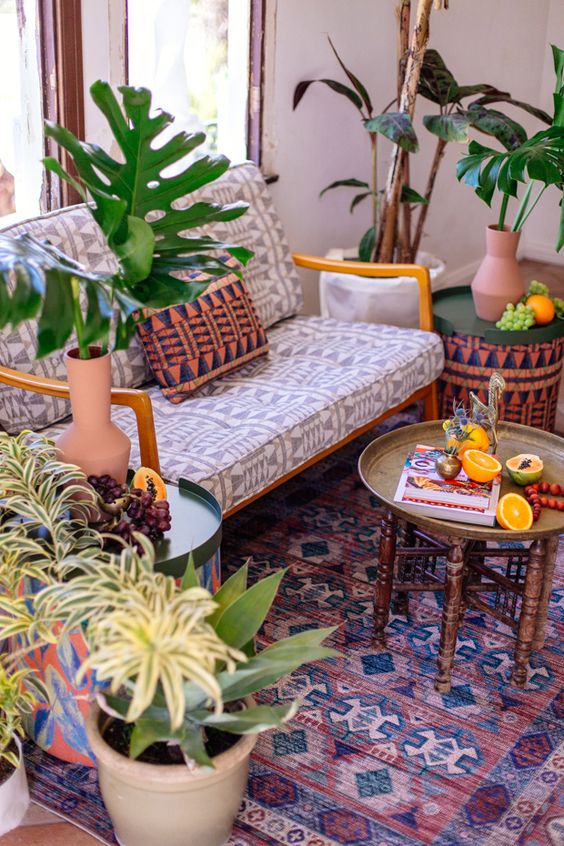 Plants add a great touch to a home, but to achieve the jungalow aesthetic, you will need all the plants you can get. Whether you want to use real or fake foliage is up to you. Most importantly, don't forget to incorporate a diverse array of them to create a colorful and textured look.
You can't have jungalow without the jungle, so why not add a tropical inspired wall to your room? This is a great option to incorporate plants into your home without the constant upkeep. Our Verdant Botanical design will invite the mystery of the tropics into your home with its dark green leaves, and unexpected pink and grey highlights.
Shop all tropical wallpaper here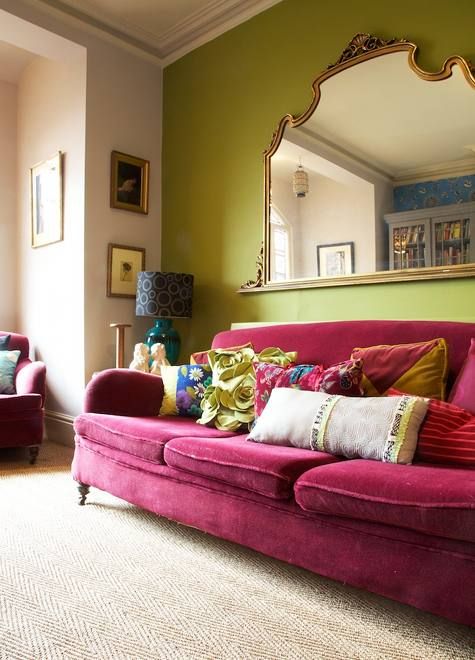 Pops of color are essential to creating a jungalow space. A great way to incorporate them into your home is with furniture. Whether a hot pink sofa suits you best or an electric green armchair, colorful furniture will infuse rooms with life. Your home will look and feel vibrant with a brightly colored sitting area.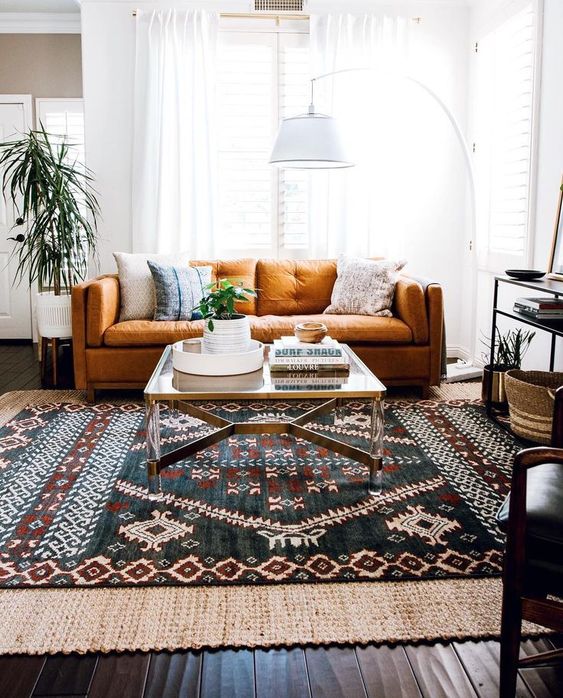 A fun patterned rug is a great way to incorporate all the elements of the jungalow style into your home. Tribal prints, patterns, and different textures will add intrigue to floors with a bohemian flair. Also, don't be afraid to pair and mix different rugs together!
Want to add bohemian style to your floors, but can't commit to authentic tiles? Peel and stick floor tiles are a great and affordable design solution for renters and DIY experts! These Myriad tiles feature clover and star motifs in a dazzling patchwork design. The busier print, the better – so have fun with it!
The possibilities are endless with the jungalow style. Let us know what pieces you like best and if you would incorporate jungalow into your home!
Shop all peel and stick floor tiles here.