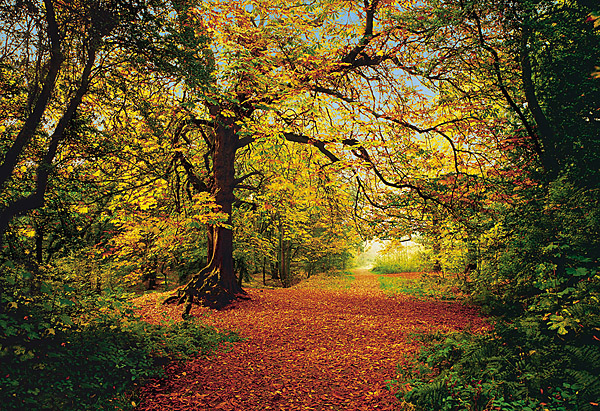 October has arrived—although we're not entirely sure how because it feels like September just started. It has been a rainy week here and with it has come cool air. Despite the sudden appearance of October, we're embracing this new month. We've been drinking mugs of hot tea, lighting apple scented candles, and taking our boots out of the back of the closet.
Read on for some of the other things we can't wait to do now that fall is really here.
Go on Nature Hikes
It's finally cool enough to go outside without immediately sweating profusely. Take advantage of the fresh air and go on a nature walk or hike this weekend. Foliage season is just around the corner and the forest will be a vibrant oasis.
Spend Time Reading
Reading is a year-round activity, but it is especially nice to curl up on the couch with a cup of tea, a blanket, and a good book and spend a rainy sunday escaping to another world. If you're looking for an entertaining home decor book, we recommend A Perfectly Imperfect Home by Deborah Needleman. It's full of great tips and beautiful illustrations.
Knit a Pillow
If you're learning know to knit, the typical first project is usually a scarf. But, why not go a little wider and a little shorter and make a pillow? Then when someone complements this new decor addition, you can proudly say that you made it yourself.
If you're a more advanced knitter, a pillow is the perfect project to practice new stitches or techniques.
Decorate With Pumpkins
Who says pumpkins have to live outside? Make pumpkins part of your interior decor by matching them to your personal style. Paint them different colors, cover them in lace, add a bit of sparkle, or leave them as is.
Plaid Everything
 Here at the office we are having a plaid week. At least three of us are wearing it today and we only expect more tomorrow! But we love plaid for more than just clothes. We have been seeing it all over home decor and even in our own wallpaper!
 What are you most excited about for October? Check out our October Amore Pinterest board for more inspiration!