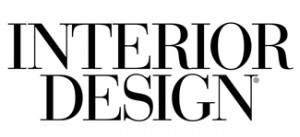 We are thrilled to have been featured in the October 2015 issue of Interior Design Magazine. They created a beautiful spread highlighting the new A-Street Prints collection, Kismet.
They chose some of our favorite patterns from the collection: Flower Power Patchwork, Theory Geometric, Batik Flower, Iris Shibori, and the ever delightful Ophelia Elephant.
You can view the entire Kismet collection on our website.
You can read more wonderful articles on the Interior Design Magazine website.