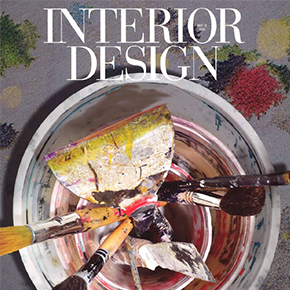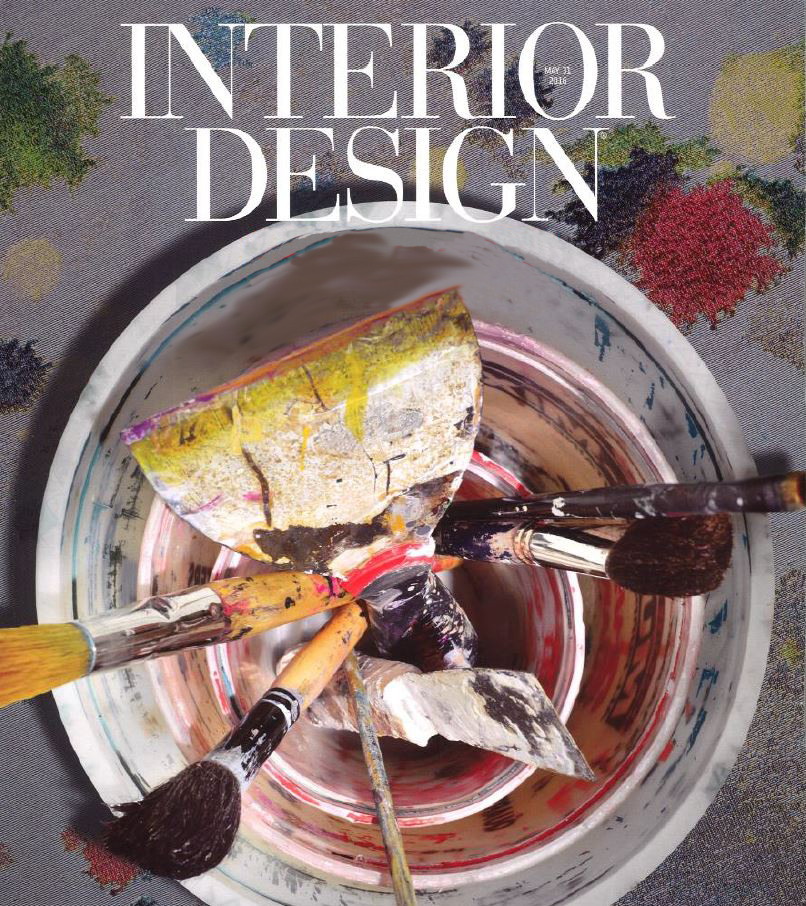 We were so happy to have our Reclaimed collection featured in the May 2016 issue of Interior Design Magazine. The contemporary wallpaper took center stage with rustic woods, classic stones, and unexpected warehouse windows.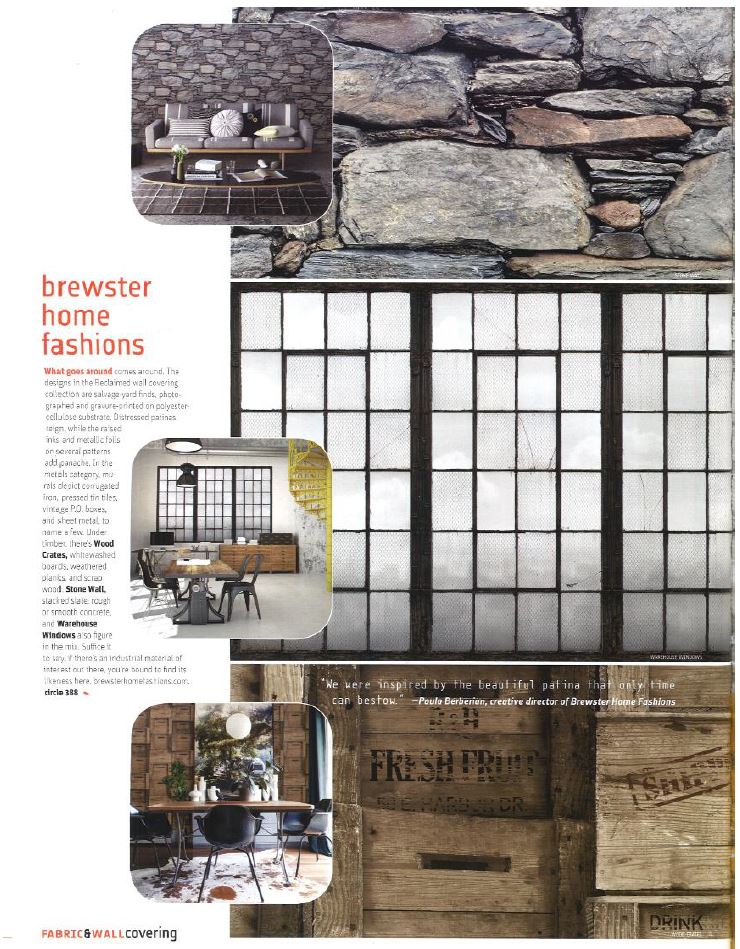 What goes around comes around. The designs in the Reclaimed wall covering collection are salvage-yard finds, photographed and gravure-printed on polyester-cellulose substrate. Distressed patinas reign, while the raised inks and metallic foils on several patterns add panache. In the metals category, murals depict corrugated iron, pressed tin tiles, vintage P.O. boxes, ans sheet metal, to name a few. Under timber, there's Wood Crates, whitewashed boards, weathered planks, and scrap wood. Stone Wall, stacked slate, rough or smooth concrete, and Warehouse Windows also figure into the mix. Suffice it to say, if there's an industrial material of interest out there, you're bound to find its likeness here. brewsterhomefashions.com.
To read the entire article, and see all of the other wonderful content, buy the May 2016 issue of Interior Design Magazine today!