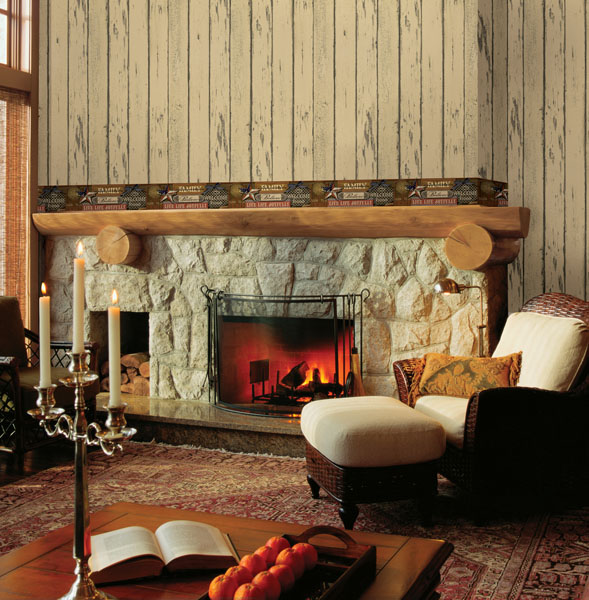 There is something about a log cabin that truly captures the charm of rustic life. Building a home out of the materials of the forest lends an authentic beauty, as if the structure sprung up out of the ground, as proud and natural as the trees and mountains around it. With lots of exposed wood, glowing with the slight variations of each tree, a welcoming hearth and windows letting in light to illuminate all those gorgeous angles, the interior of a log cabin is an enchanted place to be. These picturesque rooms below showcase how cozy and inviting a log cabin can be, as well as luxurious! We love the mix of elegance and comfort in these spectacular spaces.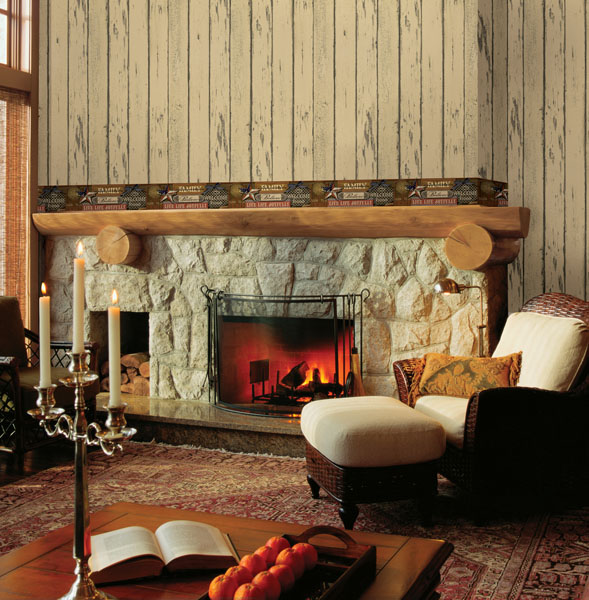 This log cabin inspired interior is centered on the warm hearth. This space mixes natural materials like rock, wood, and wicker with classy touches like the silver candlesticks, and ornate Persian rug. It also has a touck of Americana with the wallpaper border above the mantel. Believe it or not, the chic distressed look of the walls is also wallpaper.
How do we count the ways in which we are so enamored with this log cabin 
living room
by
Baltimore Interior Designers & Decorators
Johnson Berman
? The original wood of the floors and walls is so nuanced and rustic, while the opulent and ecclectic decor creates a true luxury. The deep reds and pops of bright blue truly create a regal sophistication.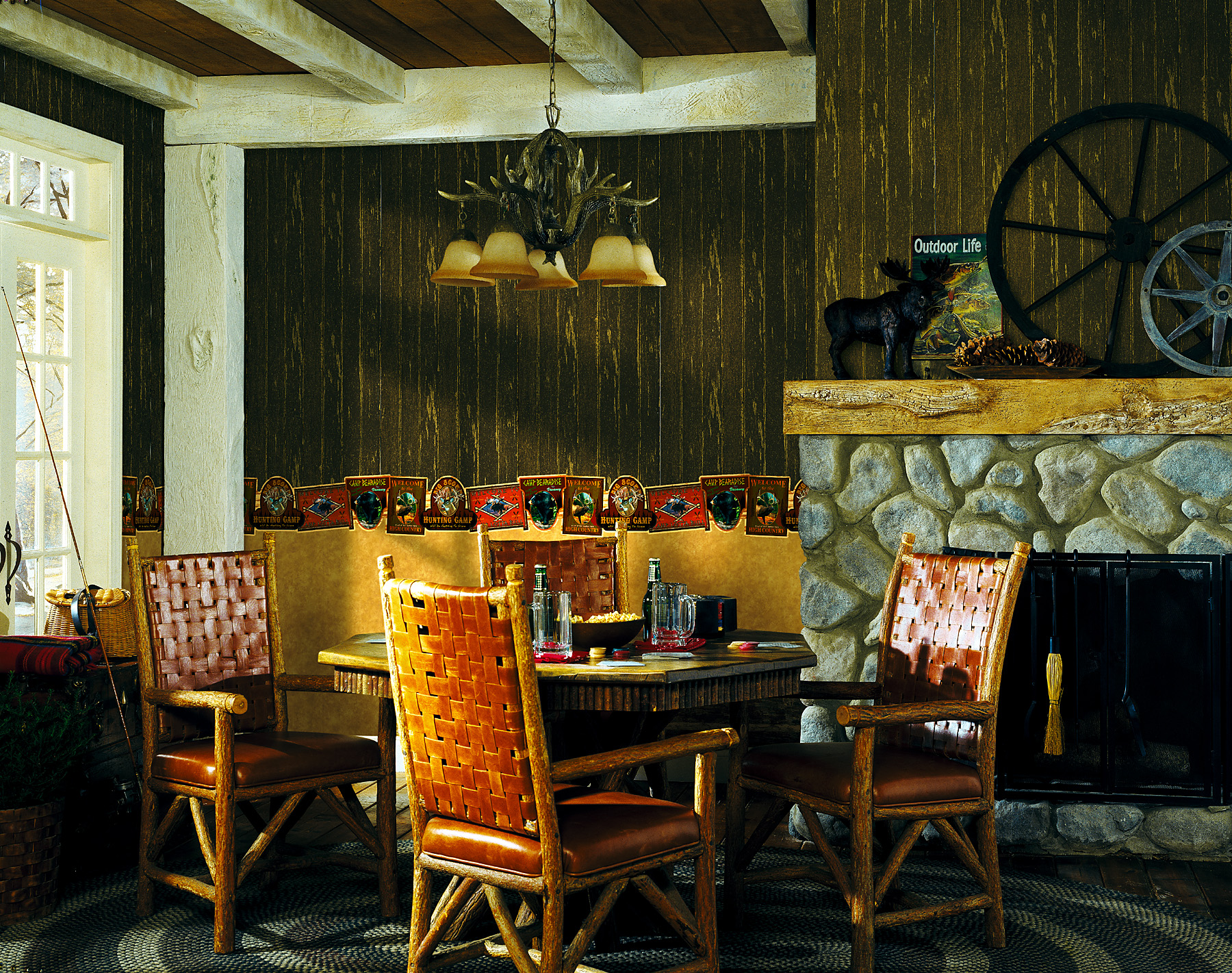 Unless you are lucky enough to live in one, log cabin and lodge style settings create a sense of retreat from the bustle of everyday life. This room just seems to invite us to gather around the table and laugh with friends or family, enjoying a leisurely game night. The decor and wall treatments are perfectly reminiscent of country life, from the antler chandelier to the fishing theme wall border.
If you crave the country-chic charisma of a log cabin in your home or lodge, we have beautiful design accents to make your interior authentic and welcoming.
Northwoods Lodge
 collection and
New Country
both celebrate the traditional rustic style. They are inspired by cozy bed and breakfasts and lovely lakeside lodges, embracing country-chic character. The designs include classic plaids and stripes, rustic faux wood and rock effects, bucolic themes and vintage memorabilia.