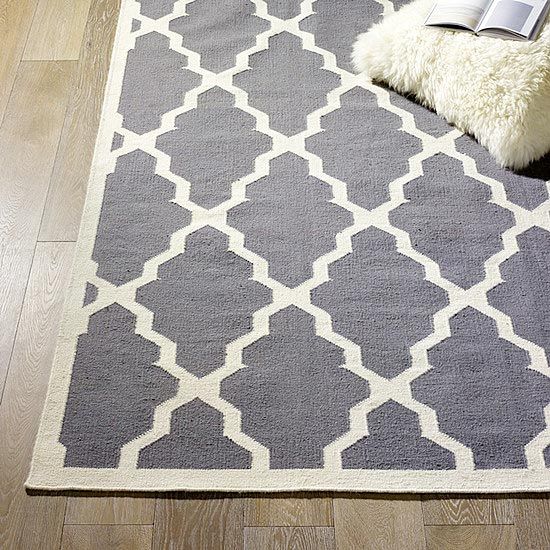 It's no surprise that geometric patterns have made their way from Greek art to fashion to furniture, wallpaper, rugs, pillows and more! They continue to lie at the heart of great design and can transform even a drab room into a chic and stylish sanctuary. Geometric designs help to both modernize a home's look and bring visual interest and depth to a room with a variety of simple shapes including diamonds, chevron prints, hexagons, circles and waves. Finding the right way to incorporate these uncomplicated prints into your personal space can be a headache and challenge when knowing where to begin may seem like an unending puzzle. However, we found with just a few elementary tips and tricks, decorating with geometrics can be as simple as pairing wine with cheese and black with white!
Starting with easy, basic changes is the first step to transforming your room into a modern oasis. Some simple ideas include hanging geometric style art or paintings with a modern twist on walls, redoing shelves or bookshelves incorporating square, diamond or block print patterns and finally bringing in a chevron rug or pillows as accents to your décor. Just remember that geometric prints are both bold and loud so only changing a few pieces is necessary.
When working with geometrics, the two most important tips are making sure that the colors in the room flow properly together so they are not competing against one another, as well as the ratio of prints to solids is balanced. You need to have a place for the eye to breathe, away from all the attention grabbing elements. By creating spaces that are clean and devoid of design, your room will be proportional and inviting rather than busy and unwelcoming.
The last tip to keep in mind when incorporating geometrics into your room is when layering patterns and prints. Keep scale and balance in mind, offset smaller prints with slightly larger designs so they work together rather than overpowering one another.
Have your own tips when decorating with geometrics? Share them below!