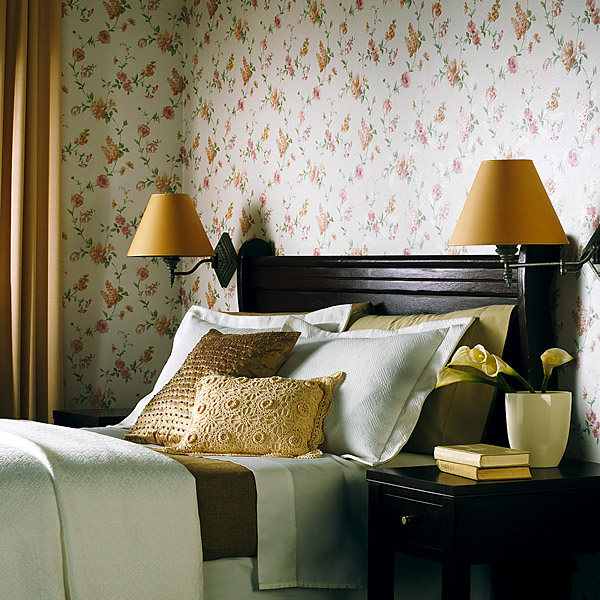 Having a dedicated space for guests is a wonderful treat for your loved ones when they come to town. The experience of staying with a dear friend or family member and feeling welcomed into well appointed quarters is a special luxury. Decorating a guest room can be a creative and fun project! The space should be  comfortable, and uncluttered.  Even if you have a small home, or do not have a spare room with the sole purpose of entertaining overnight guests, you can still create a cozy nook for your company. Often times a guest room will be used for multiple purposes, like doubling as a home office or used to store extra garments, so this needs to be taken into consideration when planning the space. Here are a few tips for accessorizing for wonderful guest room decor.
1. Comfort is key! Decorate a guest room with relaxation in mind. Travelling and staying outside the amenities of your own home can be exhausting. Plus being on vacation should be a time of leisure! The bed is the obvious place to start with when making such provisions. Decorate your guest room with lots of pillows to prop up on and choose from when going to sleep. Everybody has different tastes in pillows, from flat to fluffy and feathers to firm, it is nice to provide a good assortment. This also makes for an attractive and luxurious look on the bed. Also, make sure to provide extra blankets for warmth, and fresh crisp sheets. A bench at the end of the bed can provide an inviting space to sit down and remove ones shoes, or stand as a place to rest a suitcase so that they don't have to root around on the floor or move it back and forth from the bed whenever they want to find something. And of course remember to leave a pile of soft towels. Nobody wants to guess if the monogrammed towels in the bathroom are just for show!
2. Make your guest room a home away from home with delightful little touches. Simple gestures can make your guests stay that much more enjoyable. Consider adding a vase of fresh flowers. Even just a few daisies or a sprig of forsythia that you pick in your own yard will add so much charm to the aura of the room. A well adorned nightstand, with a clock, reading lamp, box of tissues and a bottle of water will truly make your guests feel special, and welcome.
3. Decorate a guest room for a memorable stay. Express your style, and make your guest room decor extraordinary with beautiful wallpaper, ambient lighting and a well garnished bed. Wallpaper in a guest room is an gorgeous decor idea to warm up the space and add a touch of panache. Fine hotels and bed and breakfasts often use wallpaper to evoke a balance of luxurious retreat and eye-catching design. Nothing makes guests feel more pampered than to be put up in stylish accommodations. It is an exciting break from their normal surroundings in the comfort of a dear friend or family members own home! Enjoy some of our favorite guest room decor ideas below, full of ample comforts, harmonious and lovely decor, and thoughtful touches to invite the sense that you would like your guests to feel at home.