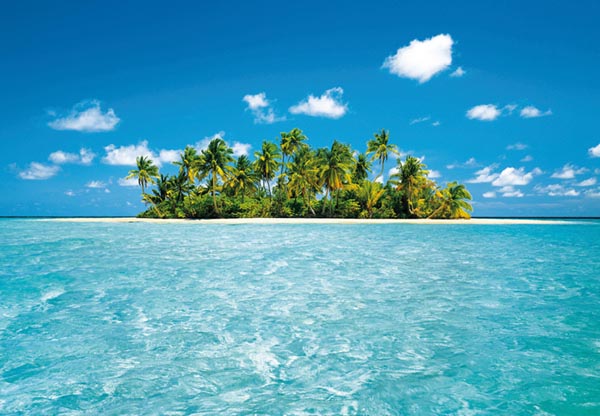 A Winter Get-Away…Almost
Winter is here in full force dropping snow all over the country, so it's only natural that we've started dreaming of warmer days. While summer may be months away, it's never too early to create a tropical oasis in your home.
We have a wide selection of murals featuring all of your favorite tropical locales. So, cover your wall with a sea shore paradise, crank up the heat, make yourself a fruity beverage, and you'll be feeling like it's summer in no time!
Maldives
This Maldives mural is a tropical oasis. The secluded island view is the perfect escape from the chilly winter weather. You can take a virtual tour through this video on pilotmadeleine's YouTube channel. The drone footage makes it feel as though you're flying over the beach!
Miami
Bring the beauty of Miami beaches into your home with this large wall mural. A bright color palette of pinks, purples, and greens makes it feel as though you're watching the sunset on the shore.
For a video experience, watch 8K Next's video giving a tour of this colorful city and tropical beaches.
Bora Bora
Bora Bora is famous for it's beautiful straw beach huts, gorgeous weather, and breathtaking views. For relaxing view of the island, you can watch this beautiful video from the Chillout Channel and feel like you're taking a helicopter ride above the island.
Santorini
Santorini, Greece is a beautiful seaside town full of colorful homes and breathtaking views. While the closest we may have gotten to visiting is watching The Sisterhood of The Traveling Pants, it doesn't stop us from dreaming! The Chillout Channel on YouTube has another beautiful video of the island that only makes us want to go more.